Though still young, Malachi Barton is a prominent American talent, known for his diverse roles as an actor, model, television personality, voiceover artist, and influential presence on social media platforms. His acclaim stems from his remarkable acting prowess, showcased across numerous movies and television series.
His journey in the world of television commenced in 2014, when he made his debut in the series "Workaholics." Additionally, Malachi has lent his acting skills to various commercials, including notable brands such as Lay's and McDonald's.
Beyond his on-screen performances, Malachi extends his versatility as a voiceover artist, contributing his distinctive voice to various projects. Let's take a closer look at this rising star's life so far.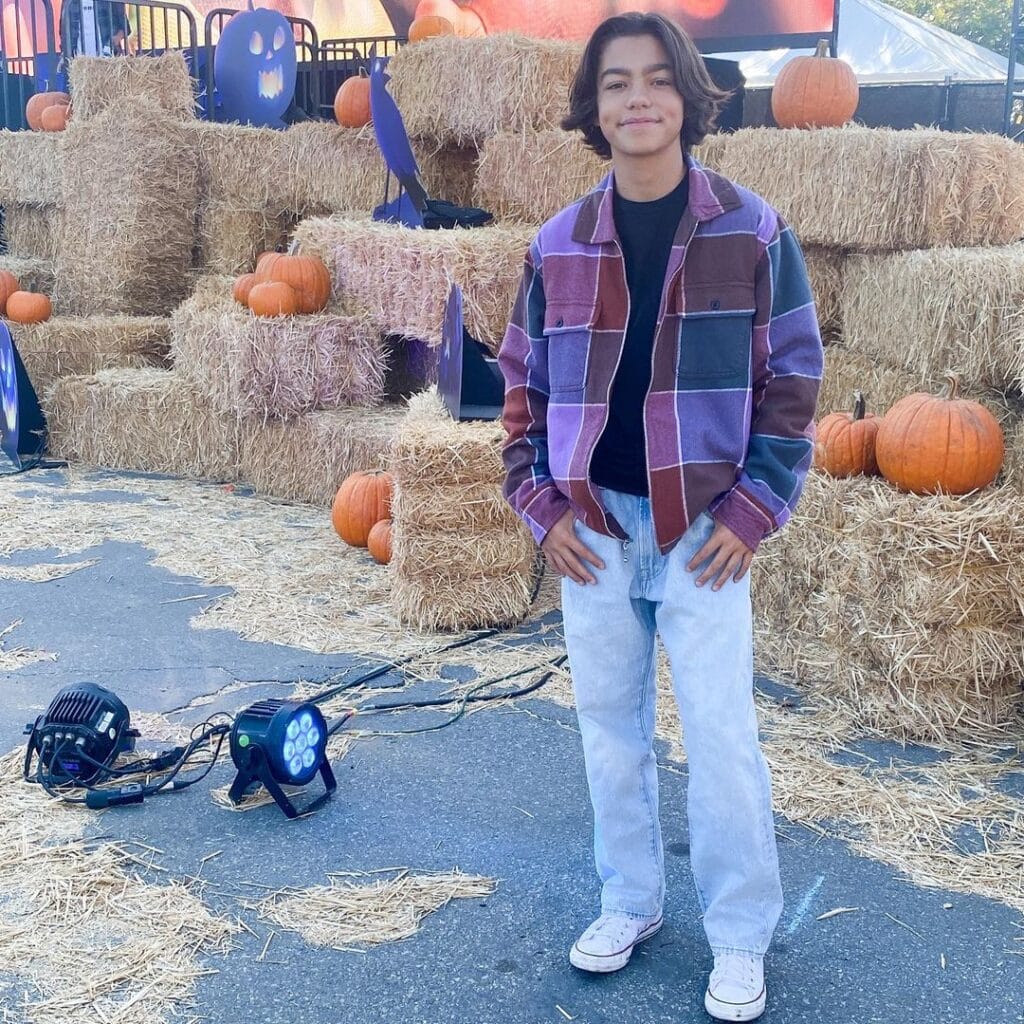 Early Life and Family
Malachi was born under the birth sign of Pisces on 10 March 2007, in Virginia Beach, Virginia, USA, of American nationality and Caucasian ethnicity. His already multifaceted career encompasses roles as an actor, model, television personality, social media influencer, and voiceover artist.
Malachi comes from a family with a touch of stardom. He holds the distinction of being the eldest child in his family. His father, Loren Barton, is recognized for his business acumen, while his mother, Felicia Barton, enjoys renown as a prominent American singer and songwriter. Felicia Barton even made a notable appearance in the eighth season of American Idol in 2009. Their close mother-son bond is evident.
As a child of celebrities, Malachi was no stranger to the limelight, frequently gracing the pages of magazines and appearing in commercials. Additionally, he has a younger sister who completes their family circle.
Currently, he lives in California, United States, and enjoys the life of a rising star. It is believed that Malachi and his family follow the Christian faith.
Given his young age, there is limited information available about his early life and family, as he has yet to accumulate a substantial life history.
Educational Background
Malachi enjoyed his educational journey at a local school in his hometown. Currently, he is directing his primary focus towards nurturing his careers in both acting and modelling. It's worth noting that alongside his professional pursuits, Malachi remains dedicated to his higher studies, demonstrating a commitment to his education.
Having a blast at the @justjaredjr #disneymix event with all my fav people ☑️ out my @instagram #stories for pics pic.twitter.com/k3vzAeALeT

— Malachi Barton (@MalachiDBarton) August 20, 2016
Career
Malachi's journey into the entertainment industry began at a remarkably young age, though it's not clear exactly how old he was when he started acting. In his early career, he made appearances in a plethora of commercials, including notable brands like Lay's Potato Chips, McDonald's, and KMart. However, his sights were set on a thriving acting career.
In 2014, Malachi seized his first significant opportunity by portraying the role of Tiny Kid in the TV series "Workaholics." This marked the inception of his acting career, and he continued to build his presence in the industry. His television credits expanded to include series such as "See Dad Run," "Henry Danger," "Instant Mom," "Stuck in the Middle," and many more.
His ascent to fame was notably propelled by his portrayal of Marshall in the TV movie "Under Wraps" and its sequel, "Under Wraps 2." His exceptional acting skills further led to his selection for the role of Colby / Flashform in the TV series "The Villains of Valley View." In addition to his acting prowess, Malachi has also garnered recognition as a popular model and is a talented voice actor.
Filmography:
"The Villains of Valley View" (2022)
"Fancy Nancy" (2018–2022)
"Under Wraps" (2021)
"Elena of Avalor" (2020)
"Just Roll with It" (2020)
"Bunk'd" (2019)
"Dora and the Lost City of Gold" (2019)
"Super Power Beat Down" (2019)
"Stuck in the Middle" (2016–2018)
"Instant Mom" (2015)
"Henry Danger" (2015)
"See Dad Run" (2014)
"Workaholics" (2014)
Malachi Barton's dynamic career trajectory underscores his versatile talents and growing presence in the entertainment industry. In addition to being a rising star in the acting world, he's also quite popular on Instagram, with almost 900k followers.
Favourites, Interests, and Trivia
Beyond his acting prowess, Malachi Barton also lends his voice to various projects as a skilled voiceover artist. He was part of the Disney Fan Fest event, in which he engaged with fans and enthusiasts, making them very happy.
Malachi is not just an actor; he is a trained skateboarder, showcasing his versatility in various talents.His proficiency also extends to professional dance, reflecting his dedication to the art form, showcasig his dancing skills in the renowned reality show "Dancing with the Stars," leaving a memorable mark.
The youngster has a passion for activities such as swimming and bike racing, often indulging in these exhilarating adventures.
Relationship History
According to the latest reports as of November 2022, Malachi Barton is currently single. He enjoys spending quality time with his friends, and one of his close friends is actress Ariana Greenblatt. His social media posts often feature pictures of him having fun with friends, and there is no evident romantic involvement in his life at this time. Given his youth, it's reasonable to expect that his relationship status may evolve in the future.
Physical Characteristics
Malchi's hair colour is blonde, eye colour dark brown, his height is 5ft 3is (162 cm), and Weight about 120lbs (55kkgs)
Net Worth
Malachi is a renowned actor whose primary source of income stems from his successful acting career. In addition, he garners earnings through modelling and his endeavors as a voiceover artist. Estimates suggest that Malachi has accumulated a substantial net worth, which falls at approximately $5 million.