Who is Jon Seda?
Jon is an American actor, known for his roles in a variety of television series and films; he gained fame for his portrayal of Detective Paul Falsone in the TV show "Homicide: Life on the Street", Seda is also recognized for his work in the "Chicago" franchise, including "Chicago P.D." and "Chicago Justice", in which he played Detective Antonio Dawson, in addition to other notable roles.
To all the amazing #OneChicago fans thanks for watching tonight! Tough storyline, but it had to be told, 👊🏻#thestruggleisreal #comingclean @NBCChicagoPD @NBCChicagoMed @NBCChicagoFire pic.twitter.com/qY76mpmRLI

— Jon Seda (@JonSeda) December 6, 2018
What is Jon Seda Doing Now?
As of 2023, Jon Seda remains active in the entertainment industry. In his most recent project, "Fists of Justice" (2023), he takes on the role of Corey in a captivating tale in which justice is intertwined with revenge, exploring the complexities of morality and retribution.
Moreover, Seda has been a notable part of the TV series "La Brea" (2021–2023), in which he portrayed Sam Velez. In this suspenseful show, a colossal sinkhole mysteriously appears in Los Angeles, transporting a family and a group of strangers into a primitive world.
Jon Seda Wiki: Age, Childhood, and Education
Jon Seda was born on 14 October 1970 in Manhattan, New York City, USA, however, he grew up in Clifton, New Jersey, and completed his education at Clifton High School. Before acting, Jon turned to boxing when his friends influenced him, and began training in various New Jersey gyms.
During his amateur boxing career, Seda achieved an impressive record of 21 wins and one loss. While his initial dream was to become a championship boxer and compete in the 1992 Olympics, destiny took a different turn when he attended his first audition for the movie "Gladiator" (1992) and landed a co-starring role.
Career Beginnings
Following his portrayal of a Cuban boxer in "Gladiator", he continued his acting career with the role of Vinnie in the film "Zebrahead" the same year.
In 1993, Jon Seda appeared in the film "Carlito's Way", sharing the screen with stars Al Pacino and Sean Penn, in the movie that tells the story of Carlito Brigante, a former criminal who tries to leave his criminal past behind and start anew, after being released from prison.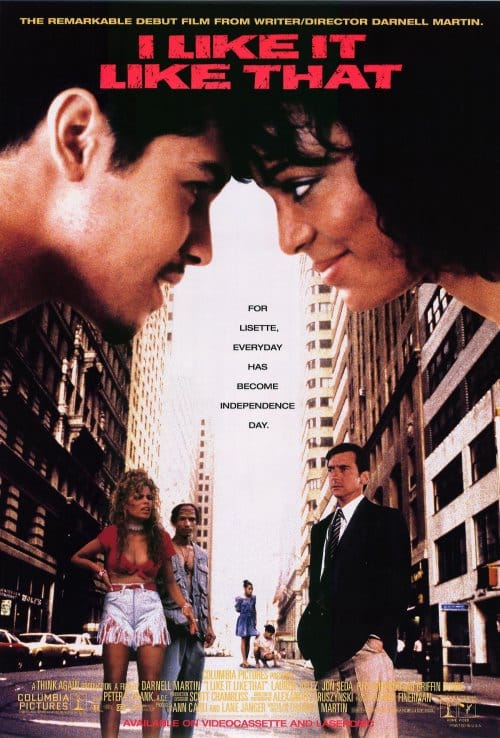 The following year, Seda played the role of Chino Linares in the film "I Like It Like That"; the movie's main stars included Lauren Vélez and Griffin Dunne, and the plot centered around a young couple, Chino and Lisette, navigating the challenges of life in The Bronx.
Continuing his career, in 1995, Jon Seda portrayed Jose in the film "12 Monkeys", a sci-fi thriller starring Bruce Willis and Brad Pitt, revolving around a time-traveling plot to prevent a global pandemic.
During the latter half of the '90s, Jon continued to make his mark in both film and television. In 1996, he played Brandon 'Blue' Monroe in the film "The Sunchaser", alongside Woody Harrelson in the story of a doctor's transformative journey while caring for a young Native American patient.
From 1997 to 1999, Seda took on the role of Detective Paul Falsone in the TV series "Homicide: Life on the Street", sharing the screen with such talented actors as John Munch and Frank Pembleton, among others.
In 1997, Jon Seda portrayed Chris Pérez in the film "Selena", a biographical drama starring Jennifer Lopez in the titular role of Selena Quintanilla, a famous Tejano music star.
Before the decade came to a close, Jon Seda portrayed Matty Caffey in the TV series "Third Watch" from 1999 to 2000, which centered around the lives of firefighters and paramedics in New York City.
The 2000s
Seda kicked off the new millennium with his role as Sally 'Fish' Pescatore in the 2001 film "Double Bang", appearing alongside David Caruso and Michael Rapaport in this crime thriller. The movie's plot revolved around two detectives investigating a drug heist while navigating a web of corruption and deceit in the underworld of organized crime.
From 2001 to 2002, Jon Seda took on the main role of Jake Shaw in the TV series "UC: Undercover", which followed the life of undercover agents working to infiltrate criminal organizations. Seda played the main role of Damian 'Dame' Ruiz in the TV series "Kevin Hill" from 2004 to 2005; the show's central character, Kevin Hill, was portrayed by Taye Diggs, and it revolved around his journey as a successful lawyer who suddenly finds himself taking on the role of a single parent to his young niece.
2. SGT. John Basilone – The PacificJon Seda har rollen som Gunnery Sergeant John Basilone – en marinesoldat, som modtog en æresmedalje for sit mod ved Guadalcanal i The Pacific.

Posted by HBO Max on Saturday, July 7, 2018
From 2006 to 2007, Jon Seda assumed the main role of Ray Blackwell in the TV series "Close to Home". This legal drama series starred Jennifer Finnigan as Annabeth Chase, a prosecutor who handled cases involving crimes against women and children.
In 2010, Jon Seda appeared as Sergeant John Basilone in the miniseries "The Pacific". This war drama portrayed the experiences of American soldiers in the Pacific Theater during World War II.
From 2011 to 2013, Jon Seda portrayed Nelson Hidalgo in the TV series "Treme". Set in New Orleans in the aftermath of Hurricane Katrina, the series delved into the city's culture and the challenges faced by its residents as they rebuilt their lives. The show featured an ensemble that included Wendell Pierce, Khandi Alexander and Melissa Leo, among others.
Chicago Franchise
Jon Seda's career continued to flourish with his involvement in the immensely popular "Chicago" franchise. From 2012 to 2019, he portrayed Antonio Dawson in "Chicago Fire", the series focused on the lives of the firefighters and paramedics of Firehouse 51 in Chicago. Alongside Jon, the show featured stars such as Jesse Spencer, Taylor Kinney and Eamonn Walker.
In 2014, Seda's Antonio Dawson transitioned to "Chicago P.D.", as a main cast member for seasons one to four and then seasons five and six, while he made guest appearances in season four. This one centered around the Chicago Police Department's Intelligence Unit, tackling complex cases and maintaining law and order in the city. Seda worked alongside actors such as Jason Beghe, Sophia Bush and Jesse Lee Soffer, further establishing himself within the franchise.
In 2017, Seda's Antonio Dawson, continued his journey in the "Chicago" universe by being part of "Chicago Justice" series, which explored the legal side of Chicago's criminal justice system, starring alongside Phillip Winchester, Joelle Carter and Monica Barbaro, among others.
Net Worth
According to authoritative sources, Jon Seda's net worth is estimated at $5 million, as of late 2023.
Personal Life, Dating, Married, Wife, Children
Jon Seda is a married man, having been married to Lisa Gomez since 4 July 2000; the couple has four children. Recently, they listed their Lakeview Home.
Appearance and Body Measurements
Jon Seda has black hair and brown eyes. He stands at a height of 5ft 9ins (1.75m), while he weighs approximately 150lbs (68kgs). His vital statistics are unknown, but he has an athletic figure.