• Kelly Rippin is an American television personality and former anchor of the WZTV Fox 17 Morning News program in Nashville
• She is currently the morning anchor of WLWT Channel 5's News in Cincinnati, Ohio
• Kelly is a graduate of Pennsylvania State University, with a double major in Public Relations and Broadcast Journalism
• She has an estimated net worth of $4 million and earns a salary of $85,000
• Kelly is in a long-term relationship with an unknown partner

Known for movies
Short Info
| | |
| --- | --- |
| Net Worth | $75 million |
| Date Of Birth | May 28, 1968 |
| Mark | Petite figure |
| Fact | She achieved 16 top 10 hits in the UK between 2000 and 2008 putting her in second place for the female artist with the most top 10 singles during that decade. Britney Spears was first with 17 top 10 entries on the chart. |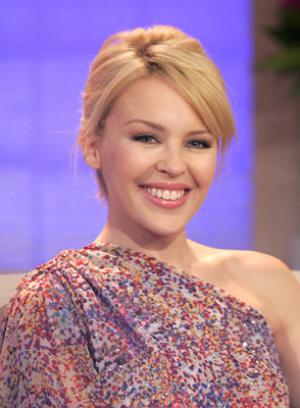 Who is Kelly Rippin?
Kelly Rippin is an American television personality, who is perhaps best known for being the former anchor of the WZTV Fox 17 Morning News program in Nashville, Tennessee. She is also widely recognized for currently serving as the morning anchor of WLWT Channel 5's News in Cincinnati, Ohio.
Early Life and Education
Rippin was born on the 11th May 1987, in Butler, Pennsylvania, USA, under the zodiac sign of Taurus, the younger of two children of Rita and William Rippin who was retired as the Milwaukee Tool's supply chain consultant; she has an older brother named Mathew. Kelly is of American nationality while her ethnicity is white. There aren't many available details about her family's background, except that her grandparents from her father's side are Kathleen and Walther Rippin.
After attending Butler Catholic School for her elementary education, she matriculated from Butler Senior High School in her home town in 2005. She continued her education by enrolling at Pennsylvania State University, from which she graduated in 2010, earning her Bachelor of Arts degree with a double major in Public Relations and Broadcast Journalism, simultaneously minoring in business. During her college days, Kelly was also actively involved with the non-profit charity organization Penn Dance Marathon.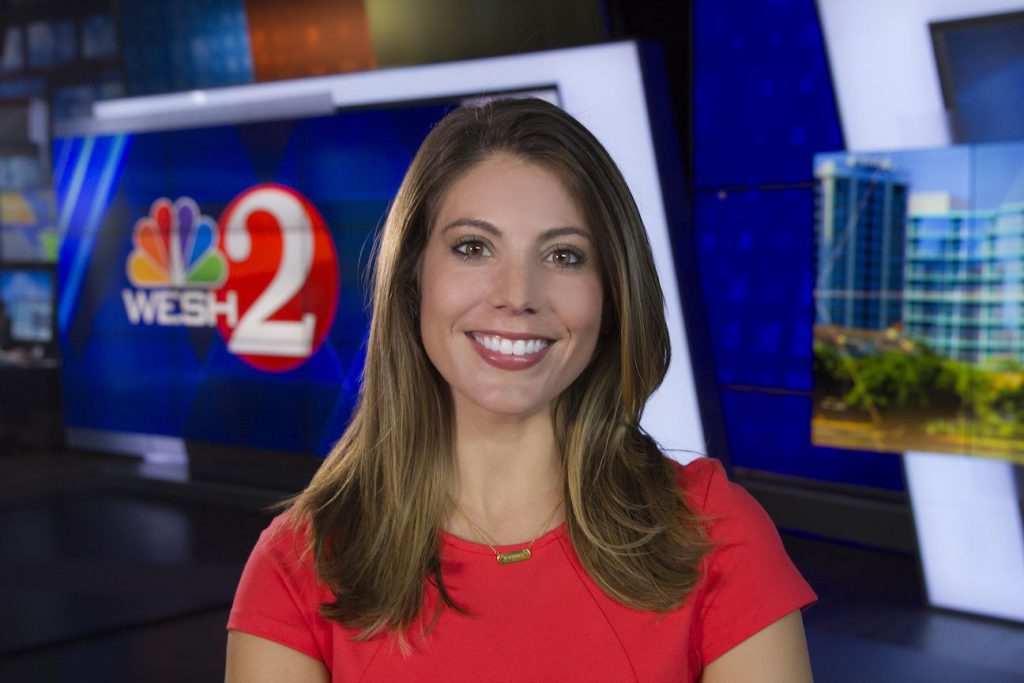 Career
Kelly's on-camera reporting career began during her studies, when she started anchoring for the Emmy Award-winning Penn State University's news Centre County Report. In mid-2007, she joined the WPXI-TV in Pittsburgh, Pennsylvania, where she completed 'one portion' of her internship. Between April and December 2008, she interned in New York City, being mentored by the CBS's Evening News cover face, anchor Katie Couric, while in mid-2009 she served as an intern at MSNBC.
Kelly Rippin's professional broadcasting career began in 2011, in Clarksburg, West Virginia, where she joined the crew of WBOT-TV, and during the following year honed her professional skills by serving as a weekend anchor and reporter. In August 2012, Kelly relocated to Cincinnati, Ohio, where she joined the FOX19 WXIX while the real breakthrough in her career occurred two years later, when in October 2014 she was appointed as the WZTV Fox 17 Morning News' anchor and a reporter in Nashville, Tennessee.
In November 2017, Rippin parted ways with Fox 17, and in January 2018 moved to Orlando, Florida, where she joined the crew of the WISH 2 News program. However, it has been publicly announced that with effect June 2019, Kelly is going to transfer to WLWT in Cincinnati, Ohio, to join Randi Rico and Colin Mayfield of its Channel 5 weekday broadcasts.
Personal Life
Despite her on-camera appearances on a daily basis, the 31-year-old Kelly has somehow managed to keep her personal life quite private and far from the media as there aren't many relevant yet available details about it. However, it appears that she is in a long-term relationship and about to marry soon, although the identity of the lucky guy still remains unknown at the present date.
Kelly is also quite active on several popular social media networks such as Facebook, Twitter  and Instagram on which she's amassed a total of nearly 42,000 fans altogether.
Rippin sports a slim and toned body figure with a genuine hourglass silhouette, although the information about her vital statistics still remains undisclosed. It is certain that all these 'perks' which in addition to her long brunette hair and brown-colored eyes make her appearance quite alluring, and have probably helped her to become a popular TV anchor and reporter.
PERSONAL POST:All I ever wanted was to find a man who loves my dog as much as I do. Turns out, I found a man who loves…

Posted by Kelly Rippin on Monday, May 6, 2019
Salary and Net Worth
Have you ever wondered how much wealth this American television personality has accumulated so far? How rich Kelly Rippin is? According to sources, it is estimated that, speaking as of mid-2019, her salary revolves around the sum of $85,000 while the total of her net worth is estimated at an impressive amount of $4 million, acquired through her professional broadcasting, reporting and anchoring on-camera career, that has been active for over a decade.
General Info
| | |
| --- | --- |
| Full Name | Kylie Minogue |
| Net Worth | $75 million |
| Date Of Birth | May 28, 1968 |
| Height | 1.52 m |
| Profession | Record producer, Screenwriter, Film Score Composer, Entrepreneur, Singer-songwriter, Film producer, Author, Humanitarian, Fashion Designer, Actor, Showgirl, Music artist, Songwriter, Visual Artist, Can't Get You Out of My Head, Locomotion, I Should Be So Lucky |
| Education | Camberwell High School |
Family
| | |
| --- | --- |
| Parents | Carol Jones, Ronald Charles Minogue, Can't Get You Out of My Head, Locomotion, I Should Be So Lucky |
| Siblings | Dannii Minogue, Brendan Minogue, Can't Get You Out of My Head, Locomotion, I Should Be So Lucky |
Accomplishments
| | |
| --- | --- |
| Awards | Grammy Award for Best Dance Recording, Gold Logie Award for Best Personality on Australian Television, Brit Award for International Female Solo Artist, Brit Award for International Album, MTV Europe Music Award for Best Pop, Logie Award for Best Actress, MTV Video Music Award for Best Choreography, ... |
| Music Groups | Band Aid |
| Nominations | MTV Europe Music Award for Best Female, Grammy Award for Best Dance/Electronic Album, MTV Video Music Award for Best Electronic Video, World Music Award for World's Best Video, World Music Award for World's Best Live Act, Logie Award for Most Popular New Talent, MTV Europe Music Award for Best A... |
| Movies | San Andreas, Street Fighter, Holy Motors, Moulin Rouge!, The Delinquents, Bio-Dome, Jack & Diane, The Magic Roundabout, Blue, Sample People, Cut, Doogal, A Christmas Star, Hayride to Hell, Flammable Children |
| TV Shows | Neighbours, The Voice UK, The Henderson Kids, The Kylie Show |
Social profile links
Marks
| # | Marks / Signs |
| --- | --- |
| 1 | Petite figure |
| 2 | Sexy costumes |
| 3 | Her changeable appearances |
Quotes
| # | Quote |
| --- | --- |
| 1 | [on Britney Spears and possible collaboration with her]: I think she's great. I've met her before and we've worked with some of the same people who help put our tours together. I'm sure it would be a great thing. |
| 2 | I have been in L.A. for a week and the town has been full of Grammy fever, to actually be a recipient is incredibly special. I am thrilled and cannot wait to bring it home. (on winning a Grammy) |
| 3 | The band have been rehearsing for the last five weeks, the dancers for the just over three weeks, and me whenever I could, so I'm the last bit! It has been pretty intense. I'm trying to look really calm but it has been an intense few weeks leading up to today! Not very oldies though; we are stepping marginally back in time! It's always difficult choosing - for a start choosing which new songs to perform from the album and then what's gonna work with the old ones. But, yeah, there's a couple of surprises in store and also some real trainspotter surprises too. (on her Money Can't Buy show) |
| 4 | Cruelty to children is an everyday occurrence, which must be stopped. The work undertaken by the NSPCC is essential and I fully support its mission to end child cruelty. I support its vision of a society in which all children are loved and valued. The levels of abuse in this country are shocking. Without charities like the NSPCC, they would be worse. Together, we hope to improve the lives of children within the UK. |
| 5 | I am so excited to be performing once again at GAY. There's an atmosphere there that is unlike anywhere else. Last time I performed there they had a huge clock counting down the minutes until the show and by the time I came on the crowd was at fever pitch. It's a special venue for me and I have some amazing memories of gigs gone by. So many of the audience go to great lengths to make special outfits and they know the lyrics to the songs better than I do. |
| 6 | I'm so happy that my costumes have found a home here in Melbourne, my home town, where I know they will be cared for and preserved. Its just such an honour that the Performing Arts Collection wanted it all. What I imagine people will want to see is the wear and tear, the ingrained make-up after fifty shows, where the audio-pack rubs these are things that for me, bring costumes to life. |
| 7 | "I nearly killed myself in rehearsals, but the outcome is classy, I hope. It's a lot different from any other videos I've done before. I really wanted to do some ballet in my next video and luckily I've been able to. I normally have three or four hours to practise the choreography for my clips, but this time I had four days to get it right." (on her music video Chocolate) |
| 8 | "Since my first hit, I can't believe how quickly time has passed. This collection is very dear to me and holds a lifetime of memories. There is nothing like time to give you a sense of perspective and I hope the listener gets as much enjoyment out of these tracks as I do. I feel lucky to have had the opportunity to experiment throughout the years and that my fans have embraced the need in me to try new approaches. I am just as excited about the new tracks featured here as I am about all the others on the record. At this point in my career, I am happy to celebrate the past and look forward to the future." (on her 2004 greatest hits compilation Ultimate Kylie) |
| 9 | "That's always a difficult question. Still being here!!! The point of my job is to entertain and make it look easy, so I guess it's the parts you don't often see which make me feel proud. All the behind the scenes work, the fears and insecurities I have to face and overcome to improve myself as a person and performer, all of the people who believe in me and encourage me. As you can see the list starts to go on and on. My sense of achievement is a study in motion and there's much I wish to accomplish in the future, professional and personal." (on her biggest achievement; 2004) |
| 10 | "I especially enjoy the period with 'Shocked', 'What Do I Have To Do' and 'Better The Devil You Know', so maybe something from there." (when asked what earlier hits she would re-release if given the oppurtunity) |
| 11 | When I was eight, my pals and I went up to my bedroom, put on our party frocks and mimed to ABBA records using broom handles as microphones. |
| 12 | "I'm totally shattered. Everything has been so crazy. I've been trying to get my act together, but I am so exhausted I can barely string a sentence together. Making this album has really taken its toll." (on recording the Fever album). |
| 13 | I don't have to try to be a sex bomb, I am one! |
| 14 | People see me as Kylie the singer. It would be a dream for me to be taken seriously as an actress. |
| 15 | I never say never about a lot of things. Whatever you want, then more power to you. If someone feels they have to live up to a certain image, then I can kind of understand that pressure because I'm considered to be one of those images, and I know how unreal they are. |
Facts
| # | Fact |
| --- | --- |
| 1 | Has petite, soft feet (UK size 3, US size 5) she loves to show off in her music videos, whether barefoot or in high heels. |
| 2 | Holds the record for the most weeks spent at #1 in total on the UK singles chart by a female artist. |
| 3 | Her song 'Can't Get You Out of My Head' has sold over a million copies in the UK making it one of the most successful singles in history. It has sold over seven million copies worldwide to date making it one of the most successful singles of all time. |
| 4 | Her song 'Especially for You' is the second highest selling single of the 1980s in the UK by a female artist. Only Jennifer Rush is above her. |
| 5 | She achieved 16 top 10 hits in the UK between 2000 and 2008 putting her in second place for the female artist with the most top 10 singles during that decade. Britney Spears was first with 17 top 10 entries on the chart. |
| 6 | In 2010 she became the first female artist to have a number one album and a top three hit single in the UK in four different decades. |
| 7 | The Aphrodite: Les Folies Tour placed 21st on Pollstar's Top 50 Worldwide Tours in 2011. |
| 8 | Her 1988 debut album made her the first female solo artist to have an album exceed sales of two million in the UK. The album is still the 58th best-selling album of all time. |
| 9 | Her 1989 album 'Enjoy Yourself' sold over a million copies in the UK after just ten weeks on sale. It was once the fastest album by a female artist to sell a million copies. |
| 10 | She was the first musical act to have her first 11 singles all peak within the top five of the UK singles chart. |
| 11 | Her version of 'The Loco-Motion' is the most successful song of the 1980s in Australia. |
| 12 | She has achieved 34 top 10 hits in the UK, including seven number one singles, making her one of the most successful chart acts of all time. |
| 13 | Launched her first fragrance: "Darling by Kylie Minogue". [November 2006] |
| 14 | Launched her spectacular "Showgirl Homecoming Tour" in her hometown of Melbourne, Australia. Her first UK performance of the tour will be a special New Years Eve show. [December 2006] |
| 15 | Release of her autobiography, "La La La". [2003] |
| 16 | London SW6, England [December 2007] |
| 17 | Pictured on a 60¢ Australian commemorative postage stamp in the Living Legends series, issued 18 January 2013. Other performers honored in this issue were John Farnham, Paul Kelly, Ian 'Molly' Meldrum, Olivia Newton-John, AC/DC, Cold Chisel, INXS, Men at Work and The Seekers. |
| 18 | Ranked #64 in Men's Health 100 Hottest Women of All Time (2011). |
| 19 | Received an honorary doctorate degree for her work raising awareness of breast cancer. Made an honorary Doctor of Health Sciences by Anglia Ruskin University in Chelmsford, Southern England on October 5, 2011. |
| 20 | Ranked #51 in the 2011 FHM list of '100 Sexiest Women in the World'. Previously she ranked #93 in 2008, #37 in 2005, #19 in 2004, #9 in 2003, #6 in 2002, #44 in 2001, #67 in 2000, #34 in 1999, #22 in 1998, #64 in 1997, #20 in 1996, and #14 in 1995. |
| 21 | In February 2010, she appeared in a series of print adverts for Tous Handbags. In these adverts, she posed as a sexy magician's assistant, which included being sawed into quarters in an illusion called The Mis-made Girl. |
| 22 | She is the first, and the only, female recording artist in UK chart history to have a number one album in four consecutive decades, achieving this in the 1980s, 90s, 00s and 10s. |
| 23 | "Songs in the Key of Life" (1976) by Stevie Wonder, is one of her all-time favorite albums. |
| 24 | "A Sunday Kind Of Love" by Etta James is one of her favorite songs. |
| 25 | She states in interviews the most exciting thing about meeting fans of hers that are celebrities is that most of the times she is a huge fan of theirs. |
| 26 | She was awarded the O.B.E. (Officer of the Order of the British Empire) in the 2008 Queen's New Years Honors List for her services to music. |
| 27 | October 1993: Was invited by Baz Luhrmann, the Australian director of Strictly Ballroom (1992) and Moulin Rouge! (2001) to pose at Universal Studios in Los Angeles for Bert Stern, the photographer responsible for the world famous Marilyn Monroe sessions. This resulted in an unprecedented 21 page "60's style" spread in the January 1993 edition of Australian "Vogue". |
| 28 | 28 October 2007: Won the UK's Music Industry Trusts' Award. She is the first woman ever, in the 16-year event, to win this prestigious award. |
| 29 | Winner of the 2007 Q Idol Award. |
| 30 | Ranked #27 on VH1's 100 Sexiest Artists. |
| 31 | Chosen by Australian men magazine Zoo weekly as one of the "Top 50 Hottest Babes Ever". [March 2006] |
| 32 | Announced her separation from Olivier Martinez in a statement, saying their decision was mutual and amicable (2 February 2007). |
| 33 | 10th January 2006: Named the most broadcast artist on radio and television in Australia in 2005. This is Kylie's third time atop the Phonographic Performance Company of Australia's 'Most Broadcast Artist' list in the last five years, having previously secured the honor in 2002 and 2003. Kylie also had two tracks make the top 100 most broadcast songs: "I Believe In You" at #18 and "Giving You Up" at #79. |
| 34 | 23rd October 2005: Nominated for Best Female Artist and Best Pop Release (for her smash hit "I Believe In You"), at the 2005 ARIA Music Awards in Sydney, Australia. This brings her ARIA nominations total to 34, 15 of which she has won to date. |
| 35 | 8th Sept 2005: The "Official 2006 Kylie Calendar", featuring 13 fabulous Kylie shots, was published by Danilo and became the highest selling calendar of the year. This is the fourth year in a row Kylie has done this. |
| 36 | Wednesday 23rd March 2005: Nominated in the category of London's Favourite International Artist at the 2005 Capital Radio Awards at the Royal Lancaster Hotel in London. |
| 37 | 15th February 2005: Dressed in a stunning Chanel dress, she stole the show at the 2005 Elle Style Awards held at London's trendy Spitalfields Market. Kylie was presented with a Lifetime Achievement Award at Britain's annual 'Style Oscars' and posed for photos with fellow Aussie and award winner, Cate Blanchett. |
| 38 | Currently holds the record for the biggest selling female artist in Australian concert history, with ticket sales in excess of half a million. |
| 39 | 30th January 2005: Attended the charity premiere of Sprung! The Magic Roundabout (2005) in London's Leicester Square in aid of the Great Ormond Street Hospital Children's Charity. |
| 40 | September 2004: "Love Kylie" lingerie received its first nomination in the Company High Street Awards in the category of 'Best Lingerie Brand'. |
| 41 | September 2004: Nominated for 2 Australian ARIA Music Awards in the categories of 'Best Pop Release' (for her album "Body Language"), and 'Best Female Artist'. |
| 42 | September 2004: Voted the 2nd Sexiest Woman Of The Year by FHM Magazine (after Carmen Electra). |
| 43 | 7th June 2006: Named 'Woman Of The Year' at the 2006 Glamour Awards. |
| 44 | Becomes sponsor and patron of Sri Lankan theatrical troupe "Children Of The Sea". "Children Of The Sea", brainchild of the award winning English director and producer Toby Gough, was formed in the aftermath of the tsunami. It is a group of 27 Sri Lankans, mostly children, performing a version of Shakespeare's "Pericles" adapted to apply to the tragedy left behind by the tsunami. In August 2005, the production won first prize at the Edinburgh Festival. In March 2006, Kylie visited the children in Sri Lanka. |
| 45 | June 2006: Made a surprise appearance at G-A-Y to present her sister Dannii Minogue with a bouquet of flowers after her live greatest hits set at the infamous London club night. |
| 46 | October 2003: Nominated for 2 Australian Aria Music Awards: Best Female Artist, and Best Pop Release for "Come Into My World". |
| 47 | October 2003: Won "Most Played Australian Artist on Australian Commercial Radio" at the 15th Annual Commercial Radio Awards. |
| 48 | April 1998: Won two awards at the 1998 Creative and Design Awards, held in London: Best Artist Website (for the website Kylie Ultra) and Best Special Effects Awards (for the music video "Did It Again"). |
| 49 | January 1998: Hosted "MTV Snowball: World Snowboard Championships" in Austria. |
| 50 | December 1997: Voted Most Fanciable Female by readers of "Melody Maker". |
| 51 | September 1997: Received "The Most Stylish Award" at the 1997 Elle Style Awards. |
| 52 | December 2003: Voted the #1 Sexiest Woman of the Year, #1 "Best Dressed Celebrity" and 4th "Best Solo Artist" in "Okay" magazine's 2003 Readers Poll. |
| 53 | December 2003: Voted the Hottest Girl Star Of The Year by the "Daily Express". |
| 54 | December 2003: Voted Sexiest Woman of the Year by "Star" Magazine. |
| 55 | 17th February 2004: Nominated for Best International Female at the 2004 Brit Awards at Earls Court, London. This was the fifth time she was nominated for this award, having been nominated in 1989, 1995, 2001 and winning in 2002. |
| 56 | Saturday 13th March 2004: Honored with the award for Outstanding Contribution to Pop at the Bravo Supershow Awards in Hanover, Germany. The awards were voted by readers of German pop magazine Bravo. |
| 57 | April 2004: Ranked highest placed female on Phonograph Performance Ltd's list of the most played artists on UK radio over the last 20 years and 4th over all. This was compiled using data from all 600 national and local radio stations across the UK. Kylie, who smashed airplay records with hits like "Can't Get You Out Of My Head" and "Love At First Sight", was only one of two female artists in the Top 10, and ranked two places above Madonna at #6. |
| 58 | April 2004: Judged the 4th "Sexiest Woman in the World of Pop" by UK's "Zoo" magazine. |
| 59 | April 2004: Voted #1 in Maxim's Sexiest Older Female Poll. |
| 60 | May 2004: Nominated for the Australian Showbusiness Ambassador of the Year at the Australian Entertainment 29th Mo Awards. |
| 61 | June 2004: "Can't Get You Out Of My Head" comes in at #1 in the Top 100 Ultimate Party Anthems as compiled by MTV Dance. |
| 62 | June 2004: Voted the 3rd Most Beautiful Woman Of The Decade by FHM Magazine. |
| 63 | Saturday 18th September 2004: Made her first appearance as an NSPCC ambassador at the Matalan Ball at Knowsley Hall, the home of the Earl and Countess of Derby. |
| 64 | February 2002: Became her biggest month in her career for winning awards: Winning Best International Female Artist and Best International Album for "Fever" at the 2002 Brit Awards; Single of The Year (for "Can't Get You Out Of My Head") at the Dutch Edison Awards, the Golden Otto Award at the German Bravo Awards; and Best Pop Act at the German Bravo Awards. |
| 65 | November 2002: Nominated for two MTV Asia Awards: Best Female Artist and Best Video for "Can't Get You Out Of My Head". |
| 66 | November 2002: Triumphed at the 2002 MTV Europe Music Awards winning Best Pop Act and Best Dance Act!. |
| 67 | November 2002: Stole the show at the 2002 Top of The Pops Awards with a stunning performance of "Come Into My World (Fisherspooner Mix)" and a second award for Tour Of The Year for "Fever Tour 2002". |
| 68 | December 2002: Voted "The Female Celebrity With The Sexiest Voice" in a survey carried out by a mobile phone company. 'Sean Connery (I)' topped the male category. |
| 69 | December 2002: Named "The Second Greatest Female Artist Of All Time" by music channel VH1. |
| 70 | December 2002: Declared "The Best Body In The World" by magazine "Celebrity Bodies". |
| 71 | December 2002: A survey of office workers revealed that most workers would consider Kylie the "Ideal Female Boss". |
| 72 | December 2002: Her waxwork at Madam Tussaud's in the UK is voted "Top Pop Star" and "Most Beautiful Woman" in the Madame Tussaud's 2002 Annual Popularity Poll. |
| 73 | February 2003: Her lingerie range, "Love Kylie" was finally launched in the UK in Selfridges to a massive media frenzy and incredible sales results. Demand far exceeded supply with Selfridges who doubled their orders to cope. |
| 74 | March 2003: Won Best Artist at the ILMC (International Live Music Conference) and her manager Terry Blamey was awarded Manager of The Year!. |
| 75 | March 2003: Voted "The Most Desirable Australian Female" by "FHM Magazine", Australia. |
| 76 | September 2003: Nominated for Best Female Artist and Best Pop Artist at the 2003 MTV Europe Awards. |
| 77 | June 2003: Won two of the most prestigious accolades at the 28th Annual MO Awards in Australia: "Showbusiness Ambassador of the Year" (for the second consecutive year) and "Live Australian Performer of the Year" (for the third year in a row). |
| 78 | June 2003: Voted the "Sexiest Pop Pin Up" in the world by viewers of music channel VH1. |
| 79 | April 2003: Along with Kids Help Line and Optus, Kylie won an award for excellence from the Fundraising Institute of Australia for the 2002 "Kids Help Line" fund raising campaign in Australia. |
| 80 | March 2003: Voted in the Top 5 for "Sexiest Woman On The Planet" by "Ralph" Magazine, Australia. |
| 81 | March 2003: Voted in the Top 5 for Best International Singer and Woman of the Year at the "Maxim" Magazine Awards. |
| 82 | March 2003: Awarded a Centenary Medal by the Governor General of Australia for "Outstanding Contribution to the Music Industry". |
| 83 | September 2002: Her manager Terry Blamey was honored Manager of The Year by The International Music Manager's Forum. |
| 84 | September 2002: The Official 2003 Kylie calendar becomes the #1 Bestseller of the Year on release. |
| 85 | September 2002: Won "Best International Dance Act" at the Italian 2002 Dance Awards. |
| 86 | August 2002: Presented an award to Mary J. Blige at the MTV Video Music Awards ceremony in New York. |
| 87 | July 2002: Won "Best Chart Act" at the London Dancestar Awards. |
| 88 | May 2002: The Manchester Evening News presented Kylie with a plaque in recognition of having the most number of shows by a solo artist to sell out at the Manchester Arena ever. |
| 89 | March 2002: Her "Agent Provocateur" cinema commercial won Best Cinema Commercial Of The Year at the British TV Awards. |
| 90 | March 2002: Attended the 2002 World Music Awards in Monte Carlo, Monaco, at the invitation of His Serene Highness 'Prince Albert of Monaco' for the fifth time. At the award show, she was named Best Selling Australian Artist of The Year and delivered another show stopping performance of "Can't Get Blue Monday Out Of My Head", to an world-wide audience of a billion people!. |
| 91 | February 2002: Won Best Pop Act at the 2002 NME Awards! She was also nominated for Song Of The Year (for "Can't Get You Out Of My Head") and Best Solo Artist. |
| 92 | February 2002: Awarded the Golden Otto Award at the German Bravo Awards. |
| 93 | November 2001: Won four Italian Dance Music Awards: Best International Dance Artist, Best Single (for "Can't Get You Out Of My Head"), Best Video (for "Can't Get You Out Of My Head") and Best Album (for "Fever"). |
| 94 | November 2001: Nominated for two Smash Hits Awards: Best Female and Best Single (for "Can't Get You Out Of My Head"). |
| 95 | November 2001: Won two major awards at the 2001 Top Of The Pops Awards; Top Tour (for the "On A Night Like This Tour") and Top Song (for "Can't Get You Out Of My Head"). She was also nominated for Top Pop Act. |
| 96 | October 2001: Over eight million viewers in the UK alone tune into her ITV television special An Audience with Kylie Minogue (2001). |
| 97 | September 2001: Attended the Royal Premiere of Moulin Rouge! (2001) alongside 'Prince Charles', Nicole Kidman and Ewan McGregor. |
| 98 | September 2001: Received the award for "Services To Mankind", at the prestigious GQ Awards in London. Other winners on the night included; Sir Elton John, U2, Benicio Del Toro, Tony Blair and Robbie Williams. Kylie would also grace the cover of "GQ" magazine for their special award winner's edition. |
| 99 | August 2001: Named Australia's Most Beautiful Export by "Australian Trade Magazine". |
| 100 | August 2001: Her bottom was voted amongst "The World's Top 10 Butts", ahead of Caprice and Nicole Kidman by US Magazine "Celebrity Sleuth". |
| 101 | 9th July 2001: Awarded "Performer Of The Year", (the highest accolade) as The 26th Annual Mo Awards Presentation Ceremony held at the Sydney Town Hall in Sydney, Australia. First presented in 1976, with the late Johnny O'Keefe as the inaugural chairman, the Mo Awards are the longest running awards for excellence in live performance in Australia. |
| 102 | July 2001: Voted in the Top 5 of "The 1000 Sexiest Women Ever" in Maxim magazine. |
| 103 | April 1999: Signed a major recording deal with Parlophone Records, part of the EMI Group, and commenced work on her seventh studio album "Light Years". |
| 104 | October 1999: ARIA nomination for Best Australian Female Artist. |
| 105 | January 2001: Voted the #1 Sexiest Celebrity in the World by UK's "Heat" Magazine. |
| 106 | January 2001: Won "Best Pop Artist" in the Australian "Rolling Stone" magazines reader's poll. |
| 107 | January 2001: Was named the second most searched Female Artist after Madonna of the previous year (2000). She beat other 'strong' female artists like Mariah Carey (3rd place), Céline Dion (4th place) and Jennifer Lopez (5th place). |
| 108 | January 2001: Was one of the most downloaded artists on Napster, running an amazing numbers of downloads (almost 17 million) under her name in the last year. |
| 109 | 16th May 2001: Attended the LA premiere of the film Moulin Rouge! (2001), in which she featured as The Green Fairy. |
| 110 | May 2001: Appears on the cover of British "Vogue" magazine. This event headlined the evening news in Australia. |
| 111 | June 2001: Attended Vogue's "It's Fashion" party, a celebration of fashion in aid of cancer research. She was invited to sit next to 'Prince Charles' at the head table. |
| 112 | June 2001: Was awarded the Silver Clef Nordoff Robbins "International Award". Previous winners of this prestigious accolade include; U2, INXS, AC/DC, Jimmy Page, Robert Plant and The Corrs. |
| 113 | July 2001: Voted amongst the Top 10 Sexiest Women Alive in Australia's "Who Weekly" magazine. |
| 114 | September 1996: Once again ranked amongst the Top 20 of "The 100 Sexiest Women in The World" by Europe's "FHM" magazine . |
| 115 | November 1996: The readers of "Sky" magazine voted Kylie (and her sister Dannii Minogue) amongst the Top 10 Women Readers Would Most Like To Spend The Night With. |
| 116 | April 1997: Was voted 6th Sexiest Females of the Decade by the readers of "Sky" magazine in the UK. |
| 117 | September 1995: Won Best Australian Video of 1994 (for "Put Yourself In My Place") at the Australian Record Industry Association Awards. She was also nominated for Best Female Artist and Highest Selling Record. |
| 118 | November 1995: Presented the MTV Awards in Paris, France. |
| 119 | September 1995: "FHM" magazine in Europe, ranked her 14th among "The World's 100 Sexiest Females Ever" ahead of the likes of Marilyn Monroe, Brigitte Bardot, Elle Macpherson and Kim Basinger. |
| 120 | June 1995: Appeared on the cover of the July issue of "Loaded" magazine in the UK. It became their biggest selling issue ever, selling almost 150,000 as compared with their average figure of approximately 110,000. |
| 121 | January 1994: Voted #1 amongst "The 50 Most Shaggable People" by prestigious UK music magazine "Select". |
| 122 | November 1994: Hosted the prestigious People's Choice Awards in Sydney, Australia. |
| 123 | December 1994: Voted amongst the top 10 Best Albums, Best Single, and Best Female Solo Singer at the Smash Hits Awards in the UK. |
| 124 | June 1994: Commenced filming her second film; the Jean-Claude Van Damme $40 million movie Street Fighter (1994) in Thailand and Australia. In December 1994, on its US release, the film scored the second highest box office nationally grossing US$100,000 in its first month, making it the most successful movie ever, based on a game. |
| 125 | June 1994: Became only the third person ever to appear twice on the cover of Europe's taste setter magazine, "The Face". She was also selected as the cover girl for "Who Weekly's Most Beautiful People In The World 1994" issue in Australia. In July 1994, she also made her second "i-D" magazine cover. |
| 126 | May 1994: For the fourth consecutive year His Serene Highness 'Prince Albert of Monaco' invited her to the 1994 World Music Awards. This year the awards were attended by Prince, Whitney Houston and Ray Charles amongst others. |
| 127 | October 1993: Was invited by Baz Luhrmann, the Australian director of Strictly Ballroom (1992) and Moulin Rouge! (2001) to pose at Universal Studios in Los Angeles for Bert Stern, the photographer responsible for the world famous Marilyn Monroe sessions. This resulted in an unprecedented 21 page "60's style" spread in the January 1993 edition of Australian "Vogue". |
| 128 | May 1993: Together with her sister Dannii Minogue, her mother Carol Minogue and some of her closest friends, was invited to "Breakfast At Tiffany's" to celebrate her 25th birthday over a private breakfast in the board-room of the world famous jewelery store. |
| 129 | July 1993: Herself and her sister Dannii Minogue broke the record as the most successful sisters ever on the British charts, after Dannii had her sixth Top 40 hit in the UK: "This Is It". |
| 130 | August 1993: Was voted the World's Coolest Female in Music by London's "Select" Magazine. |
| 131 | May 1993: Was invited by Prince Albert of Monaco (for the third time) to present at the 1993 World Music Awards in Monte Carlo, hosted by Michael Douglas and attended by the worlds leading names in music including Michael Jackson, Tina Turner and Rod Stewart. |
| 132 | February 1993: Signed her second worldwide record deal with deConstruction Records through RCA/BMG in the UK; Imago through BMG in the US, Mushroom Records in Australia/NZ, and BMG throughout the rest of the world. |
| 133 | November 1992: Received the award for "Sexiest Person On The Planet" from both DMC and Mix-Mag magazines, the world's most credible dance music authorities. |
| 134 | June 1992: At the personal request of Sting, she participated in the "Rhythm Of Life Fashion Charity Gala" at London's Grosvenor Hotel, to raise money for the Rainforest Foundation. Kylie held her own on the catwalk alongside the world's top models including Claudia Schiffer, Yasmin Le Bon and Naomi Campbell. |
| 135 | March 1992: Was nominated for "Best Australian Female Artist of 1991" by the Australian Record Industry Association. |
| 136 | October 1991: Embarked on the "Let's Get To It Tour", her second concert tour of the UK arenas, once again playing to packed houses. In April 1992, the eighty minute video cassette "Kylie Live: Live In Dublin", the film of a recent "Let's Get To It Tour" concert filmed in Dublin, Ireland was released around the world. On the week of release in the UK, it debuted in the Music Week video charts at #2. |
| 137 | May 1991: At the 1991 World Music Awards in Monte Carlo, she was the personal guest of Prince Albert of Monaco, along with Elton John, Rick Astley, Lisa Stansfield, and many other of the world's top artists and was presented with the award for "Best Selling Australian Artist". In May 1992, she was once again invited by Prince Albert to attend the 1992 World Music Awards. |
| 138 | November 1990: Was presented with a prestigious Diamond Award for Music Excellence in Brussels. |
| 139 | February 1990: The Australian Variety Industry honors her with the "Mo Award" for Ambassador to Australian Showbusiness. |
| 140 | February 1990: The "Enjoy Yourself Tour", her first concert tour of Australia was a resounding success. By April 1990, the tour leg of the UK, Europe and South East Asia kicked off in Birmingham where Kylie played to a full house of 12,700 screaming fans where it continued to play to capacity crowds in London, Belfast and Dublin. In May 1990, it continued on to packed houses in London, Paris and Brussels where Kylie's performances pleased both audiences and the press alike. |
| 141 | February 1990: Was named The Queen of the #2 Position in England at the UK Music Week awards with #2 Artist of the Year, #2 Album of the Year for "Enjoy Yourself", and the #2 Single of the Year for "Do They Know It's Christmas?". |
| 142 | January 1990: Israeli radio vote her "#1 Female Artist of 1989". |
| 143 | May 1989: US Smash Hits magazine readers vote her fourth "Best Female Singer" (after Siouxie, Debbie Gibson and Madonna. Meanwhile, demand for the Kylie product became so great in East Germany that a special EP was released. |
| 144 | October 1989: For the second year in a row UK Smash Hits magazine readers vote her "Most Fanciable Female" and "Best Female Singer in the World". |
| 145 | In June 1989, she had completed filming on her debut film The Delinquents (1989). When the film premiered in London's West End in December 1989, over 20,000 fans crowded Leicester Square to catch a glimpse of Kylie. The film was released around the world to rave reviews and by January 1990, the film had become the top grossing movie in the UK and third highest in Australia. The soundtrack to the film featured Kylie's #1 UK single "Tears On My Pillow". Another Kylie song "We Know The Meaning Of Love" was inspired by the film. |
| 146 | November 1989: Is honored by being only the third artist ever to have a "star" in the "Hard Rock Walk Of Fame" in Sydney, Australia. |
| 147 | December 1989: Lights the Regent St. Christmas lights, a time honored British tradition, usually performed by Royalty. |
| 148 | December 1989: Scandecor awards her a "Gold Poster" for sales of Kylie's poster in Europe, being their biggest selling product. Kylie (along with Jason Donovan also received the "Silver Poster" for the poster of their duet "Especially For You". |
| 149 | December 1989: She joins with the likes Bob Geldof, Bananarama, Bros, Cliff Richard, Lisa Stansfield, Wet Wet Wet, Jason Donovan and Sonia, among others for Band Aid 2's 1989 recording of "Do They Know It's Christmas" to raise money for Ethiopia. It debuts at #1 in the UK and holds that position over Christmas. This caused Kylie to end up starting the year of 1989 at #1 with "Especially For You" and to end the year of 1989 at #1 with "Do They Know It's Christmas". In February 1990, UK Music Week awards the song #2 Single of the Year. |
| 150 | December 1989: Is voted "The Best Female Vocalist" at the 1989 Japan Radio Music Awards. |
| 151 | December 1989: In his New Year's Eve 1989 "Review of the Decade" on BBC-TV, Clive James pays special tribute to Kylie and presents her with the award for "Woman Of The Decade". |
| 152 | December 1989: The readers of Australian magazine TV Hits vote Kylie "Best Pop Singer for 1989" and "Sexiest Person Alive" for the second year in a row. |
| 153 | March 1990: Received the International Outstanding Achievement Award voted to her by the Board of Governors of the Australian Record Industry Association. |
| 154 | January 1990: Was voted #1 Radio Artist for 1989 in France. (Second was David Hallyday, third Madonna and fourth Phil Collins). |
| 155 | March 1988: Becomes the first person to ever to win four Logies (the Australian equivalent of an Emmy) on one night: the Gold for "Most Popular Personality on Australian Television", the Silver for the second year in a row, "Most Popular Personality on Victorian (State) Television" and "Most Popular Music Video in Australia" for "Locomotion". This also made her the youngest actor/actress ever to hold five Logies. |
| 156 | July 1988: Is named the fastest start to a career in Europe with three Top 10 records ("I Should Be So Lucky", "Got To Be Certain" and "The Locomotion") in the first seven months of 1988 plus a platinum album ("Kylie") in just four weeks in the UK. |
| 157 | October 1988: UK Smash Hits magazine readers vote her Most Fanciable Female and Best Female Singer. |
| 158 | September 1988: Readers of the London Sun voted Kylie #1 Girl Singer and the Top Newcomer. |
| 159 | January 1989: Had three simultaneous International #1 singles. "The Locomotion" in Canada, "Turn It Into Love" in Japan and "Especially For You" (with Jason Donovan) in the UK. |
| 160 | December 1988: Ends the year in the UK with the biggest album of 1988 "Kylie" (6 times Platinum with sales of 1.8 million) at #2 (having been in the top 10 since its release in June 1988); #1 video "Especially For You", and #2 single, "Especially For You, both with Jason Donovan. |
| 161 | December 1988: In Israel, Kylie is the only artist to end the year with three singles in the Top 40, where she is also voted "Most Popular Female Singer of the Year". |
| 162 | January 1989: Kylie voted #1 in record Mirror survey of the top recording acts of 1988 in the UK, compiled from sales information of over 40,000 different records, collected by Gallup. |
| 163 | December 1988: Australian Smash Hits magazine readers vote her "Most Fanciable Female" and "Best Female Singer". Whilst the readers of the Australian magazine TV Hits vote her "Hunkiest Person Alive" and "Best Female T.V. Personality". |
| 164 | December 1988: Became the first artist to ever have four consecutive #1 singles in Finland ("I Should Be So Lucky", "Got To Be Certain", "The Locomotion" and "Je Ne Sais Pas Pourquoi"). |
| 165 | January 1989: "Kylie's Remixes Vol.1" is originally released in Japan in 1989 and featured extended versions of hits from her debut album. The album later re-issued in Australia in 1998 as part of Mushroom Records "Classics". |
| 166 | May 1989: Voted Best Female Singer, Best Actress, Most Adorable Female and 2nd Most Masterful LP by English magazine "No 1's" readers poll. |
| 167 | March 1989: Receives her second "Heart Award" for Recording Artist of the Year from the Australian Variety Club. |
| 168 | March 1989: Nominated for three Logies: The Gold for "Most Popular Personality on Australian Television", the Silver for the third year in a row and "Most Popular Music Video in Australia" for "Especially For You" (with Jason Donovan). |
| 169 | March 1989: The Australian Record Industry Association nominates Kylie for five awards with "I Should Be So Lucky" picking up Biggest Selling Single of the year (1988). |
| 170 | February 1989: Posed for a wax model of herself at the World famous Madame Tussaud's wax gallery in London. |
| 171 | February 1989: The Mirror in London votes Kylie the "Best Actress in the World". |
| 172 | February 1989: Japanese Phonographic Record Association presents Kylie two 1988 "Disc Awards" for The Best Selling New Artist and Best Selling Single of the Year (for "I Should Be So Lucky"). |
| 173 | February 1989: Voted "Best International Female Artist" by a landslide at the Irish Record Industry Awards. |
| 174 | After the announcement of her cancer diagnosis, the Australian public's support was overwhelming. Even Prime Minister John Howard issued a statement supporting her. |
| 175 | Announced that she will continue her "Showgirls: The Greatest Hits" tour at the Sydney Entertainment Center on 11 November 2006. |
| 176 | Due to the extensive media coverage of her illness, Australian doctors stated that the number of mammographies in Australia rose by 40%, which they call the "Kylie effect" (2006). |
| 177 | March 1987: The youngest star ever to win the Silver Logie for "Most Popular Actress in Australia". |
| 178 | November 2004: Nominated for Online Artist of the Year and Best Pop Artist at the 2004 Digital Music Awards. |
| 179 | Diagnosed with breast cancer and canceled her tour of Australia. She also had to pull out her headlining appearance at the 2005 Glastonbury Festival. [May 2005] |
| 180 | Thursday 10th February 2005: Nominated for Best International Female at the 2005 Brit Awards. This is the sixth time that Kylie has been nominated for Best International Female which she won in 2002 along with the prestigious 'Best International Album' award for the multi-million selling "Fever". |
| 181 | Mother is Carol Minogue (aka: Carol Jones Minogue). Father is Accountant Ron Minogue. Grew up in the inner Melbourne suburb of Surrey Hills. |
| 182 | Wednesday 24th November 2004: I Believe In You hit #7 on the European Airplay Charts, and continued to rise. |
| 183 | Tuesday 23rd November 2004: Presented with the Special Jury Award at the Annual 2005 Onda Awards Ceremony in Spain, in recognition of her incredible career and contribution to popular music. This made it her second lifetime achievement award in less than a week. Two days earlier she had been inducted into the Smash Hits Hall of Fame in the UK. The Inda Awards are Spain's equivalent to the The Brit, Aria & Grammy awards. |
| 184 | November 2004: Donated over 300 items of her clothing to the Victorian Arts Centre's Performing Art Collection in her home town of Melbourne, Australia. This collection became the subject of her own exciting exhibition called 'Kylie'. Featuring over 300 plus costumes and other items donated by Kylie to the Arts Centres Performing Art Collection, the free exhibition celebrated contributions made to music, television, stage and screen by one of Melbourne's favorite home-town girls. The items on show will include the infamous white muslin dress seen in the "I Should Be So Lucky" video, the pink and silver Showgirl costume from "Intimate & Live", the amazing Silvanemesis outfit from the 2002 'Fever Tour', the legendary gold hot pants from "Spinning Around" and the customized charm bracelets and 'knuckle dusters' featured in a number of performances and videos promoting her album "Fever". The collection even extends to the overalls that helped make her a household name both in Australia and the UK as the much-loved tomboy mechanic Charlene Mitchell on "Neighbours". The collection even extends to the overalls that helped make Kylie a household name both in Australia and the UK as the much-loved tomboy mechanic Charlene Mitchell on Neighbours. The exhibition opened in Melbourne at the Victorian Arts Centre (from Saturday 15th January 2005 - Sunday 24th April 2005), then toured to the National Portrait Gallery in Canberra (May-August 2005), the Queensland Performing Arts Centre in Brisbane (September-November 2005) and the Powerhouse Museum in Sydney (January-May 2006). Having drawn over 293,000 fans during its three-month run at the Arts Centre in Melbourne, it officially became the Arts Centre's highest attended exhibition ever. |
| 185 | Sunday 21st November 2004: Inducted into the Smash Hits Hall of Fame when she was presented with a Lifetime Achievement Award at the Smash Hits T4 Poll Winners Party held at London's Wembley Arena. Kylie, whose first appearance at the annual pop awards show was in October 1989, was honored for her 17 year contribution to music. |
| 186 | 5th November 2004: The single "I Believe In You" is named Radio 2's 'Record of the Week'. UK radio stations Capital and Radio 1 have both added the track to their A-lists. |
| 187 | 3rd November 2004: Hosted an intimate preview of her SS '05 Love Kylie collection and launched the Love Kylie Legs hosiery line in London. |
| 188 | Saturday 30th October 2004: "I Believe In You" named JK & Joel's Weekend Anthem on their radio shows on Radio 1 in the UK. |
| 189 | 17th October 2004: Her video for "Chocolate" was nominated in the category of Music Video at the 10th annual American Choreography Awards. |
| 190 | Thursday 28th October 2004: First Irish show for the upcoming "Showgirl: The Greatest Hits Tour", at The Point in Dublin (7th April 2005) completely sold out in 20 minutes. |
| 191 | Monday 25th October 2004: "I Believe In You" named Scott Mills' Record Of The Week on his show "Drivetime" on Radio 1 in the UK. |
| 192 | Monday 18th October 2004: All tickets for the first lot of UK tour dates for her upcoming "Showgirl: The Greatest Hits Tour" sold out in less than two hours. Debbie Thomas, director of corporate affairs at Earl Court revealed that tickets sold out a lot faster than the tickets for the recent concerts of Madonna and Elton John. |
| 193 | 28th June 2004: Third and final single to be lifted from the platinum-selling album "Body Language", "Chocolate" is released as a single. The single version features newly recorded vocals to that of the album version, and has a subtle remix. The seductive song, written by Karen Poole and Johnny Douglas (the team behind Red Blooded Woman), is one of Kylie's personal favorites from the album "Body Language". On 4th July 2004, the single gave Kylie her 27th UK Top 10 hit single when it entered the UK singles charts at #6. On the 7th May 2004, the single becomes the Most Added Track to Australian radio and hit #1 on the US Billboard Dance Charts. It was released in the UK on two CD formats and 12" vinyl picture disc. The 2-track CD featured a stunning live rendition of "Love At First Sight" taken from the forthcoming "Body Language Live" DVD. The enhanced CD contained mixes from the likes of Tom Middleton and EMO, and included the first airing of the much sought after "City Games", one of the first tracks that Kylie demoed for the "Body Language" album! A white label 12" promo of "Chocolate", featuring the unreleased EMO Dub Mix was also sent to DJ's. A limited edition maxi-single release of only 10,000 copies peaked at #14 on the Australian Chart. Other chart activity includes: #1 in Lebanon, Romania Mix FM Chart & Croatian Airplay Chart. #2 on Slovenian Radio Celje Chart. #3 on Eurochart Radio Sound Chart. #4 in Macedonia. #6 in Thailand & Slovenian Radio Plus Chart. #7 in Estonia, Hungary & Slovenian Radio Fantasy Chart. #8 on Croatian Otvoreni Radio Chart & Slovenian Popularnih 40 Chart. #9 on Slovenian Radio Antenna Chart. #11 on UK TV Airplay Chart. #13 on MTV Europe Top 20, Slovenian Radio Kranj Chart & Portugal Online Chart. #14 in Italy. #15 in Lithuanian M-1 Chart. #17 in Israel & Slovenian Airplay Chart. #19 on Eurochart EU Chart. #23 in Greece. #24 on Russian Airplay Chart. #26 in Ireland. #27 in South Africa. #29 on German Airplay Chart. #30 on United World Sales & Airplay Chart. #34 on UK Airplay Chart. #36 on Belgium Flanders Airplay Chart #43 in Germany. #47 on Belgium Airplay Chart #53 in Switzerland. #58 in Austria. #68 on Czech Airplay. #69 in France. #70 Norway Airplay Chart. The London filming of the enchanting video for "Chocolate" saw Kylie re-unite with award-winning director Dawn Shadforth (who directed Kylie's "Can't Get You Out Of My Head" and "In Your Eyes" videos ), and acclaimed choreographer Michael Rooney (who choreographed her "Can't Get You Out Of My Head" and "Slow" videos, as well as the DVD "Body Language Live"). The hypnotic video shows Kylie as you've never seen her before, the stunning dance sequences are a nostalgic tribute to the MGM musicals of old. The video premiered on "CD: UK" on Saturday 22nd May 2004. On 17th October 2004, the video was nominated in the category of Music Video at the 10th Annual American Choreography Awards in Los Angeles. The other nominees were: Usher Raymond (Usher) "Yeah", Missy Elliott "Pass That Dutch / I'm Really Hot" and Britney Spears featuring Madonna for "Me Against The Music". |
| 194 | June 2004: Sued Australian magazine "People", for reportedly publishing a faked picture of her naked bottom in the January 2003 issue. The picture had Kylie's head superimposed on the body of a nude model. The magazine will also be sued for unauthorised use of copyright images from her autobiography "La La La" used in the same issue. |
| 195 | 9th June 2004: "Slow" music video wins Best Pop Video at the Music Week Creative and Design Awards. |
| 196 | July 2004: Voted Number 1 Best Legs in Show Business by the razor company Gillette, ahead of Cameron Diaz, Naomi Campbell and Kate Moss. |
| 197 | Saturday 10th April 2004: "Slow" music video won Best International Video at the 2004 TMF Awards at Rotterdam Arena, Rotterdam, Holland. Kylie was also nominated for Best Female Singer. |
| 198 | (16th February 2004) Nominated for Best Music Artist at the 2004 Elle Style Awards. |
| 199 | In 2002, named the Biggest Selling Australian Artist of all time, with over 65 million album sales worldwide as of May 2004. She is also the winner of numerous awards including Logies, ARIAs, and a Grammy. |
| 200 | Born at the Bethlehem Hospital in Melbourne, Australia. Mother is Carol Minogue, father is Accountant Ron Minogue. Kylie grew up in the inner Melbourne suburb of Surrey Hills. |
| 201 | Her song, "Love At First Sight", aired on the video game, "DDRMAX2: Dance Dance Revolution". |
| 202 | Voted the 15th greatest pop culture icon of all time in a UK poll. |
| 203 | October 2001: Won 2 ARIA Music Awards in Sydney, Australia: Best Female Artist and Best Pop Release for "Light Years". |
| 204 | October 2000: The third single from the album "Light Years", "Kids" was originally written by Robbie Williams and Guy Chambers solely for her; however, Robbie was so fond of the song, he decided to turn it into a duet and also included it on his album "Sing When You're Winning". |
| 205 | Nominated for Best International Female at the 2004 Brit Awards. (17th Feb 2004) |
| 206 | 4th July 1988: The eponymous debut album "Kylie", entered both the UK & Australian charts at #2. Never before had a debut album by a female artist debuted so high on either country's charts. The album also made Kylie the youngest female and first Australian artist to top the UK album chart, reaching the summit on two separate occasions. On release it went Double Platinum in Australia, Gold in the UK, Gold in Germany and Gold in Singapore. |
| 207 | Just two months prior to the release of her duet with Jason Donovan, "Especially For You", Kylie proclaimed to Smash Hits magazine that there was no chance of a duet with Jason Donovan. |
| 208 | Saturday 24th January 2004:Nominated for Best International Female and Best Musical Website for www.kylie.com at the French 2004 NRJ Awards in Cannes, France. |
| 209 | Sunday 25th January 2004: Won Best Dance Act at the Swedish 2004 NRJ Awards in Stockholm beating off strong competition from the likes of Room 5 and Junior Senior. She was also nominated in the categories of Best International Female and Best Pop. |
| 210 | September 2002: Awarded the prestigious Woman Of The Year Award at the 2002 Elle Style Awards. |
| 211 | "Slow" became her 7th UK #1 single and 9th Australian #1 single. The single also enabled her to enter the record books as the female solo artist to enjoy the longest duration as a UK chart topper (since January 1988 with "I Should Be So Lucky", nearly 16 years in total). "Slow" also hit #1 on the Australian Dance Singles Chart and #1 on the Australasian Singles Chart. (9th November 2003). |
| 212 | Recorded her 9th studio album "Body Language" in London, Ireland and Spain. |
| 213 | A stage musical inspired by 25 of her hits "I Should Be So Lucky", premiered in her hometown, Melbourne, Australia as part of its annual Gay Midsummer Festival. The musical contained songs spanning from her 1st single "The Locomotion" up to "Can't Get You Out Of My Head", including hits, album tracks as well as a rare song "In Denial". (January 2001) |
| 214 | Celebrity Ambassador for Kids Help Line in Australia. |
| 215 | Became the first Ambassador for the NSPCC. A foundation preventing cruelty to children. |
| 216 | Sold out 7 nights at the London Hammersmith Apollo with her "On A Night Like This Tour". (2001) |
| 217 | Single "Slow" become the most added track to U.S. radio in its first week of release. (January 2004) |
| 218 | Winner of the 2004 Grammy for Best Dance Recording for her single "Come Into My World", beating off strong competition such as Madonna, Cher, Télépopmusik & Groove Aramada. (8th February 2004) |
| 219 | Nominated for Best International Female at the 1989 Brit Awards. (1989) |
| 220 | Nominated for Best International Female at the 1995 Brit Awards. (1995) |
| 221 | Won Best Dance Act at the 2004 Swedish NRJ Awards in Stockholm. (25th January 2004) |
| 222 | February 2002: Won 2 of the major awards at the 2002 Brit Awards: Best International Female & Best International Album for Fever. She was also nominated for Best Pop Act and Best Video (with Robbie Williams for "Kids") and stole the show with an incredible performance of "Can't Get You Out Of My Head" mixed with "Blue Monday". |
| 223 | 2001: Nominated for the prestigious 'Best International Female' Award at the Brit Awards 2001 (2001). |
| 224 | She has her own lingerie brand called "Love Kylie". |
| 225 | Younger brother Brendan Minogue is a television cameraman. |
| 226 | Former sister-in-law of actor/producer Julian McMahon. |
| 227 | January 2002: Received the Showbusiness Personality of the Year Award at The Variety Club of Great Britain Showbusiness Awards 2002. Miss Minogue was absent from the ceremonies as she was abroad promoting her latest single so she sent a televised message. |
| 228 | Voted best dressed female by readers of "Heat" (UK) magazine. [December 2001] |
| 229 | Her father is Australian, with Irish ancestry. Her mother was born in Wales. |
| 230 | 1997 saw a rather alternative Kylie crop up after two years of silence. Collaborations with Manic Street Preachers and others gave the "Impossible Princess" album an indie touch. Although not a commercial success, it was acclaimed by critics as being the final proof that Kylie and her music had matured. Kylie did, however, return to her roots and what she knows best with her smashing comeback to pop music in the year 2000. The first single released from the album "Light Years" immediately hit the number one spot in the UK, making her one of the few artists such as Madonna and Elton John with number one hits in both the eighties, nineties and noughties. Kylie also released a duet, "Kids", with pop star Robbie Williams. |
| 231 | Performed at the closing ceremony of the 2000 Summer Olympic Games in Sydney, Australia. |
| 232 | Older sister of Dannii Minogue and Brendan Minogue. |
Pictures
Movies
Actress
| Title | Year | Status | Character |
| --- | --- | --- | --- |
| Flammable Children | | filming | |
| Galavant | 2016 | TV Series | Queen of the Enchanted Forest |
| San Andreas | 2015 | | Susan Riddick |
| Young & Hungry | 2015 | TV Series | Shauna |
| Asdfmovie8 | 2014 | Short | Waitress / Timmy's Date (voice) |
| She-Ra with Kylie Minogue | 2013 | Short | She-Ra |
| Playhouse Presents | 2013 | TV Series | Bibbi |
| Holy Motors | 2012 | | Eva Grace (Jean) |
| Jack & Diane | 2012 | | Tara |
| Blue | 2009/I | | Kylie |
| Doctor Who | 2007 | TV Series | Astrid Peth |
| Doogal | 2006 | | Florence (voice) |
| Nathan Barley | 2005 | TV Series | Kylie Minogue |
| Sprung! The Magic Roundabout | 2005 | | Florence (voice) |
| Kath & Kim | 2004 | TV Series | Eponney Rae |
| T4 Smash Hits Poll Winners Party 2004 | 2004 | TV Movie | |
| Kylie Minogue: Love at First Sight | 2002 | Video short | Kylie Minogue |
| Moulin Rouge! | 2001 | | The Green Fairy |
| Sample People | 2000 | | Jess |
| Cut | 2000/I | | Hilary Jacobs |
| Kylie Minogue: Spinning Around | 2000 | Video short | Kylie Minogue |
| British Men Behaving Badly | 1997 | TV Series | Kylie Minogue |
| Misfit | 1996 | Short | Singer |
| Bio-Dome | 1996 | | Dr. Petra von Kant |
| Hayride to Hell | 1995 | Short | The Girl |
| Street Fighter: The Movie | 1995 | Video Game | Cammy |
| Nick Cave & Kylie Minogue: Where the Wild Roses Grow | 1995 | Video short | Woman |
| Street Fighter | 1994 | | Cammy |
| The Vicar of Dibley | 1994 | TV Series | Kylie Minogue |
| The Delinquents | 1989 | | Lola |
| Neighbours | 1986-1988 | TV Series | Charlene Mitchell Charlene Robinson |
| Fame and Misfortune | 1986 | TV Series | Samantha Collins |
| The Henderson Kids | 1985 | TV Series | Charlotte 'Char' Kernow |
| The Zoo Family | 1985 | TV Series | Yvonne |
| Skyways | 1979 | TV Series | Robin |
| The Sullivans | 1976 | TV Series | Carla |
Soundtrack
| Title | Year | Status | Character |
| --- | --- | --- | --- |
| Z-Listers | 2014 | performer: "Can't Get You Out of My Head" | |
| Coronation Street | 2014 | TV Series performer - 1 episode | |
| The Hot Desk | 2014 | TV Series performer - 1 episode | |
| Happy Valley | | TV Series performer - 1 episode, 2014 writer - 1 episode, 2014 | |
| Radio 2: In Concert | | TV Series performer - 1 episode, 2014 writer - 1 episode, 2014 | |
| The Voice | 2014 | TV Series performer - 1 episode | |
| 20,000 Days on Earth | 2014 | Documentary performer: "Can't Get You Out of My Head" | |
| One Hit Wonderland | 2013 | TV Series documentary performer - 1 episode | |
| Grand Theft Auto V | 2013 | Video Game performer: "Kids" | |
| Rude Tube | 2013 | TV Series performer - 1 episode | |
| All Star Family Fortunes | 2013 | TV Series performer - 1 episode | |
| The World's End | 2013 | performer: "Step Back in Time" | |
| May the Best House Win | | TV Series performer - 1 episode, 2013 writer - 1 episode, 2013 | |
| Celebrity Splash! Australia | 2013 | TV Series performer - 1 episode | |
| The Dumping Ground | 2013 | TV Series performer - 1 episode | |
| Twenty Feet from Stardom | 2013 | Documentary performer: "Get Outta My Way" - uncredited | |
| The X Factor | | TV Series performer - 6 episodes, 2005 - 2012 writer - 1 episode, 2011 | |
| The Tonight Show with Jay Leno | 2010-2012 | TV Series performer - 2 episodes | |
| Dancing with the Stars | 2008-2012 | TV Series performer - 2 episodes | |
| Alphas | 2012 | TV Series performer - 1 episode | |
| The Voice UK | 2012 | TV Series performer - 1 episode | |
| Holy Motors | 2012 | performer: "Who Were We?", "Can't Get You Out of My Head" | |
| Jack & Diane | 2012 | performer: "Whistle" | |
| Showboaters | | TV Series performer - 1 episode, 2011 writer - 1 episode, 2011 | |
| EastEnders | 1995-2011 | TV Series performer - 19 episodes | |
| Queens of Pop | 2011 | TV Series documentary performer - 1 episode | |
| Dancing Stars | 2011 | TV Series performer - 1 episode | |
| Blue Bloods | 2011 | TV Series performer - 1 episode | |
| 20 to 1 | | TV Series documentary performer - 6 episodes, 2007 - 2011 writer - 1 episode, 2011 | |
| Skins | 2011 | TV Series performer - 1 episode | |
| No me la puc treure del cap | 2010 | TV Series performer - 1 episode | |
| Premios Principales 2010 | 2010 | TV Movie performer: "Get Outta My Way", "In My Arms", "All the Lovers" | |
| Dinner Date | | TV Series performer - 1 episode, 2010 writer - 1 episode, 2010 | |
| Dance Central | 2010 | Video Game performer: "Can't Get You Out Of My Head" | |
| Glückstreffer - Anne und der Boxer | 2010 | TV Movie performer: "In your Eyes" | |
| Being Erica | 2009-2010 | TV Series performer - 2 episodes | |
| Paul O'Grady Live | 2010 | TV Series performer - 1 episode | |
| Dancing with the Stars | 2010 | TV Series performer - 2 episodes | |
| Glastonbury 2010 | 2010 | TV Mini-Series performer: "Any Which Way" | |
| Live from Studio Five | | TV Series performer - 7 episodes, 2009 - 2010 writer - 2 episodes, 2010 | |
| Dancing on Ice | | TV Series performer - 1 episode, 2010 writer - 1 episode, 2010 | |
| Ugly Betty | 2010 | TV Series performer - 1 episode | |
| Copycats | 2009 | TV Series performer - 1 episode | |
| Blue | 2009/I | performer: "Chiggy Wiggy" | |
| Electric Dreams | 2009 | TV Mini-Series performer - 1 episode | |
| Welcome to the 80's | 2009 | TV Series documentary performer - 1 episode | |
| The Inbetweeners | 2008-2009 | TV Series performer - 2 episodes | |
| Miss Austria 2009 | 2009 | TV Series documentary performer - 2 episodes | |
| Beverly Hills Chihuahua | 2008 | performer: "Wow" / writer: "Wow" | |
| Hollyoaks | 2008 | TV Series 1 episode | |
| So You Think You Can Dance | | TV Series performer - 1 episode, 2008 writer - 1 episode, 2008 | |
| New Tricks | 2008 | TV Series performer - 1 episode | |
| Gossip Girl | 2008 | TV Series performer - 1 episode | |
| Ellen: The Ellen DeGeneres Show | 2008 | TV Series performer - 1 episode | |
| The Late Late Show with Craig Ferguson | | TV Series performer - 1 episode, 2008 writer - 1 episode, 2008 | |
| Today | | TV Series performer - 1 episode, 2008 writer - 1 episode, 2008 | |
| So You Think You Can Dance Australia | 2008 | TV Series performer - 1 episode | |
| Sunrise | | TV Series performer - 1 episode, 2008 writer - 1 episode, 2008 | |
| Jools's Hootenanny | 2007 | TV Series performer - 1 episode | |
| Duas Caras | 2007 | TV Series performer: "2 Hearts" | |
| Pour le meilleur et pour le rire: La croisière du rire | 2007 | TV Series performer - 1 episode | |
| So You Wanna Be a Popstar | 2007 | TV Series performer - 1 episode | |
| Body Image | | TV Series documentary performer - 1 episode, 2007 writer - 1 episode, 2007 | |
| Stromberg | 2007 | TV Series performer - 1 episode | |
| Colors en sèrie | 2007 | TV Series performer - 1 episode | |
| The Simpsons | 2005-2007 | TV Series performer - 2 episodes | |
| Santa Baby | 2006 | TV Movie performer: "Santa Baby" | |
| The Holiday | 2006 | performer: "Santa Baby" 1953 | |
| Mornings with Kerri-Anne | 2006 | TV Series performer - 1 episode | |
| Comme t'y es belle! | 2006 | performer: "Can't get you out of my head" | |
| Doogal | 2006 | "The Magic Roundabout" | |
| Idols! | 2006 | TV Series writer - 1 episode | |
| Kylie 'Showgirl': The Greatest Hits Tour | 2005 | Video performer: "Better the Devil you Know", "In Your Eyes", "Giving You Up", "On a Night Like This", "Shocked", "What Do I Have to Do", "Spinning Around", "In Denial", "Je Ne Sais Pas Porquoi", "Confide in Me", "Red Blooded Woman", "Where the Wild Roses Grow", "Slow", "Please Stay", "Over the Rainbow", "Come into My World", "Chocolate", "I Believe in You", "Dreams Impossible Princess", "Hand on Your Heart", "The Locomotion", "I Should be so Lucky", "Your Disco Needs You", "Put Yourself in My P | |
| Girls and Boys: Sex and British Pop | 2005 | TV Mini-Series documentary performer - 1 episode | |
| Sprung! The Magic Roundabout | 2005 | performer: "The Magic Roundabout" | |
| Page 3 | 2005 | performer: "Red Blooded Woman" | |
| 51º edición de los premios Ondas | 2004 | TV Special performer: "I Believe In You" / writer: "I Believe In You" | |
| Bridget Jones: The Edge of Reason | 2004 | performer: "Can't Get You Out of My Head" | |
| Nordic Music Awards 2004 | 2004 | TV Special performer: "I Believe In You" / writer: "I Believe In You" | |
| Layer Cake | 2004 | performer: "Can't Get Blue Monday out of My Head" | |
| Top of the Pops | | TV Series performer - 14 episodes, 1991 - 2004 writer - 1 episode, 2000 | |
| Top of the Pops Saturday | 2004 | TV Series documentary performer - 2 episodes | |
| CD:UK | 2000-2004 | TV Series performer - 4 episodes | |
| Rove Live | 2004 | TV Series performer - 1 episode | |
| Charmed | | TV Series performer - 3 episodes, 2002 - 2004 writer - 1 episode, 2004 | |
| Hrvatski Idol | 2004 | TV Series writer - 1 episode | |
| The Sopranos | 2004 | TV Series performer - 1 episode | |
| The Worst Week of My Life | 2004 | TV Series performer - 2 episodes | |
| Queer Eye | | TV Series performer - 1 episode, 2004 writer - 1 episode, 2004 | |
| Deborah Norville Tonight | | TV Series performer - 1 episode, 2004 writer - 1 episode, 2004 | |
| The 46th Annual Grammy Awards | 2004 | TV Special performer: "Come Into My World" | |
| Wetten, dass..? | | TV Series performer - 1 episode, 2003 writer - 1 episode, 2003 | |
| Quelli che... il calcio | | TV Series performer - 1 episode, 2003 writer - 1 episode, 2003 | |
| The Victoria's Secret Fashion Show | 2003 | TV Movie documentary performer: "Slow" / writer: "Slow" | |
| The Work of Director Michel Gondry | 2003 | Video performer: "Come Into My World" | |
| Hinter Gittern - Der Frauenknast | 2003 | TV Series performer - 1 episode | |
| Liquid Assets | | TV Series documentary performer - 1 episode, 2003 writer - 1 episode, 2003 | |
| 2002 Top of the Pops Awards | 2002 | TV Special performer: "Come Into My World" | |
| Kylie Minogue: Kylie Fever 2002 in Concert - Live in Manchester | 2002 | Video documentary performer: "The Sound of Music", "Come Into My World", "Shocked", "Love at First Sight", "Fever", "Spinning Around", "The Crying Game", "GBI: German Bold Italic", "Confide in Me", "Cowboy Style/The Real Slim Lady", "Kids", "On a Night Like This", "The Locomotion", "In Your Eyes", "Limbo", "Light Years/I Feel Love", "I Should Be So Lucky/Dreams", "Burning Up", "Better the Devil You Know", "Can't Get Blue Monday Out of My Head" - uncredited / writer: "Love at First Sight", "GBI: | |
| When Snooker Ruled the World | 2002 | TV Movie documentary performer: "I Should Be So Lucky" - uncredited | |
| Verdammt verliebt | 2002 | TV Series performer - 1 episode | |
| Saturday Night Live | 2002 | TV Series performer - 1 episode | |
| Playing the Field | 2000-2002 | TV Series performer - 2 episodes | |
| Kylie Minogue: In Your Eyes | 2002 | Video short performer: "Can't Get You Out of My Head", "In Your Eyes" / writer: "In Your Eyes" | |
| 2001 Top of the Pops Awards | 2001 | TV Special performer: "Can't Get You Out of My Head" | |
| Premios Amigo 2001 | 2001 | TV Movie performer: "Can't Get You Out of My Head" | |
| Kylie: Live in Sydney | 2001 | Video performer: "Can't Get You Out of My Head", "Physical" | |
| The Office | 2001 | TV Series performer - 1 episode | |
| Goodbye Charlie Bright | 2001 | performer: "Kids" | |
| Moulin Rouge! | 2001 | performer: "Children Of The Revolution" | |
| Walk on By: The Story of Popular Song | 2001 | TV Series documentary performer - 1 episode | |
| An Audience with Ricky Martin | 2001 | TV Special performer: "Livin' la Vida Loca" | |
| Top of the Pops: The True Story | 2001 | TV Movie documentary performer: "Better the Devil You Know", "Especially for You" | |
| The Frank Skinner Show | 2000 | TV Series performer - 1 episode | |
| The Royal Variety Performance 2000 | 2000 | TV Movie documentary performer: "Spinning Around", "Please Stay" / writer: "Please Stay" | |
| MTV Europe Music Awards 2000 | 2000 | TV Special performer: "Kids" | |
| The Priory | 2000 | TV Series performer - 1 episode | |
| Better Than Sex | 2000 | performer: "Stay This Way" / writer: "Stay This Way" | |
| International Indian Film Awards | 2000 | TV Special performer: "Spinning Around" | |
| Sample People | 2000 | performer: "The Real Thing" | |
| Det nya landet | 2000 | TV Movie performer: "I Should Be So Lucky" | |
| The O-Zone | 1998 | TV Series performer - 1 episode | |
| So Graham Norton | 1998 | TV Series performer - 1 episode | |
| Light Lunch | | TV Series performer - 1 episode, 1997 writer - 1 episode, 1997 | |
| Good Stuff | | TV Series documentary performer - 1 episode, 1997 writer - 1 episode, 1997 | |
| Brit Awards 1996 | 1996 | TV Special performer: "Put Yourself In My Place" | |
| T in the Park | 1995 | TV Series performer - 1 episode | |
| Don't Forget Your Toothbrush | 1994 | TV Series performer - 1 episode | |
| The Brit Awards 1994 | 1994 | TV Special performer: "Shocked" - uncredited | |
| Beavis and Butt-Head | 1993 | TV Series performer - 1 episode | |
| Saturday Zoo | 1993 | TV Series performer - 1 episode | |
| Kylie Live: 'Let's Get to It Tour' | 1992 | Video performer: "Step Back in Time", "Wouldn't Change a Thing", "Got to Be Certain", "Always Find the Time", "Let's Get to It", "Word Is Out", "Finer Feelings", "I Should Be So Lucky", "Love Train", "If You Were With Me Now", "Too Much of a Good Thing", "What Do I Have to Do", "I Guess I Like It Like That", "Locomotion", "Shocked", "Better the Devil You Know" / writer: "If You Were With Me Now", "Too Much of a Good Thing" | |
| What's Up Doc? | 1992 | TV Series performer - 1 episode | |
| Going Live! | 1989-1991 | TV Series performer - 3 episodes | |
| Motormouth | 1991 | TV Series performer - 1 episode | |
| 6 O'Clock Live | 1991 | TV Series performer - 1 episode | |
| Rockopop | 1989-1991 | TV Series performer - 3 episodes | |
| If Looks Could Kill | 1991 | performer: "BETTER THE DEVIL YOU KNOW" | |
| Only Fools and Horses.... | 1990 | TV Series writer - 1 episode | |
| The Green Man | 1990 | TV Mini-Series performer: "I Should Be So Lucky" | |
| Jim'll Fix It | 1990 | TV Series performer - 1 episode | |
| Kylie Minogue: On the Go | 1990 | Video documentary performer: "I Should Be So Lucky", "Hand On Your Heart", "Tears On My Pillow", "Je Ne Sais Pas Pourquoi", "Made in Heaven", "The Loco-Motion", "Got to Be Certain", "Wouldn't Change a Thing" | |
| Kylie: The Videos 2 | 1989 | Video documentary short performer: "It's No Secret", "Hand On Your Heart", "Wouldn't Change a Thing", "Never Too Late" | |
| The Delinquents | 1989 | performer: "Tears on my Pillow" | |
| Smash Hits Poll Winners' Party | 1989 | TV Movie performer: "Wouldn't Change a Thing", "Never Too Late" | |
| Wogan | 1989 | TV Series performer - 1 episode | |
| Cookie | 1989 | performer: "I Should Be So Lucky" | |
| The Arsenio Hall Show | 1989 | TV Series performer - 1 episode | |
| Kylie: The Videos | 1988 | Video documentary short performer: "Locomotion", "I Should Be So Lucky", "Got to Be Certain", "Je Ne Sais Pas Pourquoi" | |
| Live from Her Majesty's | 1988 | TV Series performer - 1 episode | |
| Wide Awake Club | 1988 | TV Series performer - 1 episode | |
| Arthur 2: On the Rocks | 1988 | performer: "THE LOCO-MOTION" | |
| Neighbours | 1986 | TV Series performer - 1 episode | |
| Who's Doing the Dishes? | 2016 | TV Series performer - 8 episodes | |
| Molly: The Real Thing | 2016 | TV Movie documentary performer: "Better the Devil You Know" | |
| Galavant | 2016 | TV Series performer - 1 episode | |
| The Graham Norton Show | 2015 | TV Series performer - 1 episode | |
| A Kylie Christmas: Live from the Royal Albert Hall | 2015 | TV Movie performer: "It's the Most Wonderful Time of the Year", "I'm Gonna be Warm This Winter", "Santa Claus is Coming to Town", "Christmas Wrapping", "Wow", "Every Day's Like Christmas", "Can't Get You Out of My Head", "2000 Miles", "Christmas isn't Christmas 'Til You Get Here", "On a Night Like This", "100 Degrees", "Your Disco Needs You", "Santa Baby", "Let it Snow, Let it Snow, Let it Snow", "The Locomotion", "I Believe in You", "Only You", "All the Lovers", "Celebration", "Especially For Y | |
| Strictly Come Dancing | 2012-2015 | TV Series performer - 3 episodes | |
| Absolutely Anything | 2015 | performer: "Absolutely Anything and Anything at All" | |
| 20 Moments That Rocked Pop | 2015 | TV Movie documentary performer: "Better the Devil You Know", "Spinning Around", "I Should Be So Lucky", "Where the Wild Roses Grow", "Can't Get You Out of My Head" - uncredited | |
| TFI Friday | | TV Series 1 episode, 2015 performer - 1 episode, 1998 | |
| Britain's Got More Talent | 2015 | TV Series performer - 3 episodes | |
| The Lobster | 2015 | performer: "Where the Wild Roses Grow" | |
| Pop Gold | 2015 | TV Mini-Series performer - 1 episode | |
| Back in Time for Dinner | 2015 | TV Series performer - 1 episode | |
| Neighbours 30th Pop Party | 2015 | TV Movie performer: "Especially for You" - as Kylie & Jason / performer: "I Should Be So Lucky" | |
| Neighbours 30th: The Stars Reunite | 2015 | TV Movie documentary performer: "Spinning Around" | |
| RuPaul's Drag Race | 2015 | TV Series performer - 1 episode | |
| The Official Top 50 Best-Selling Singles of the 90s and 00s | 2015 | TV Movie performer: "Can't Get You Out of My Head" | |
| EastEnders: Back to Ours | 2015 | TV Series performer - 1 episode | |
| Cucumber | 2015 | TV Series performer - 1 episode | |
| Waterloo Road | 2015 | TV Series performer - 1 episode | |
| Doctors | 2009-2014 | TV Series performer - 5 episodes | |
| Upper Middle Bogan | 2014 | TV Series performer - 1 episode | |
| Guapas | 2014 | TV Series performer - 3 episodes | |
Producer
| Title | Year | Status | Character |
| --- | --- | --- | --- |
| A Kylie Christmas: Live from the Royal Albert Hall | 2015 | TV Movie executive producer | |
| Kylie Minogue: Crystallize | 2014 | Short producer | |
| Kylie - Aphrodite: Les Folies Tour 2011 | 2011 | TV Movie executive producer | |
| KylieX2008: Live at the O2 Arena | 2008 | Video executive producer | |
| Kylie: Showgirl Homecoming Live in Australia | 2007 | Video documentary executive producer | |
| White Diamond | 2007 | Documentary producer | |
| Kylie 'Showgirl': The Greatest Hits Tour | 2005 | Video executive producer | |
| Kylie Minogue: Body Language Live | 2004 | Video documentary executive producer | |
| Kylie | 2003 | TV Movie documentary executive producer | |
| Kylie Minogue: Kylie Fever 2002 in Concert - Live in Manchester | 2002 | Video documentary executive producer | |
| Subterrain | 2001 | executive producer | |
| The Island | 2000 | Short executive producer | |
| Kylie Live: 'Let's Get to It Tour' | 1992 | Video executive producer | |
| Kylie Minogue: On the Go | 1990 | Video documentary executive producer | |
Writer
| Title | Year | Status | Character |
| --- | --- | --- | --- |
| Kylie Minogue: Crystallize | 2014 | Short | |
| MTV Europe Awards: 10 of the Best Performances | 2003 | TV Movie | |
| Kylie: Greatest Hits 88-92 | 2003 | Video | |
| Kylie Minogue: In Your Eyes | 2002 | Video short | |
| Kylie Live: 'Let's Get to It Tour' | 1992 | Video concept | |
| Kylie Minogue: On the Go | 1990 | Video documentary concept | |
Composer
| Title | Year | Status | Character |
| --- | --- | --- | --- |
| Celebration | 2010 | Video short | |
| Kylie: Greatest Hits 88-92 | 2003 | Video | |
| Kylie Minogue: Kylie Fever 2002 in Concert - Live in Manchester | 2002 | Video documentary | |
| Clever Girl: Kylie Complete | 2001 | TV Movie | |
| Kylie Live: 'Let's Get to It Tour' | 1992 | Video | |
Music Department
| Title | Year | Status | Character |
| --- | --- | --- | --- |
| Absolutely Anything | 2015 | singer | |
| Blue | 2009/I | playback singer | |
Thanks
| Title | Year | Status | Character |
| --- | --- | --- | --- |
| 1 a Minute | 2010 | Documentary acknowlegment: Breast Cancer Survivor | |
| Zoé Mélody | 2006 | Short special thanks | |
Self
| Title | Year | Status | Character |
| --- | --- | --- | --- |
| Premios Principales 2010 | 2010 | TV Movie | Herself - Performer |
| Christmas in Rockefeller Center | 2010 | TV Movie | Herself |
| Macy's Thanksgiving Day Parade | 2010 | TV Movie | Herself |
| Children in Need | 2003-2010 | TV Series | Herself / Herself - Performer |
| Extreme Makeover: Home Edition | 2010 | TV Series | Herself |
| The Xtra Factor | 2009-2010 | TV Series | Herself |
| Extra | 2010 | TV Series | |
| Paul O'Grady Live | 2010 | TV Series | Herself - Guest |
| Décadas | 2010 | TV Series | Herself (2010) |
| Schlag den Raab | 2010 | TV Series | Herself |
| Die Oliver Pocher Show | 2010 | TV Series | Herself - Guest |
| America's Got Talent | 2010 | TV Series | Himself - Singer |
| Dancing with the Stars | 2010 | TV Series | Herself |
| The 7PM Project | 2010 | TV Series | Herself |
| Alan Carr: Chatty Man | 2010 | TV Series | Herself - Guest |
| The 5 O'Clock Show | 2010 | TV Series | Herself |
| GMTV | 2001-2010 | TV Series | Herself |
| Friday Night with Jonathan Ross | 2002-2010 | TV Series | Herself - Guest |
| Glastonbury 2010 | 2010 | TV Mini-Series | Herself |
| Germany's Next Topmodel | 2010 | TV Series documentary | Herself - Performer |
| Today | 2008-2010 | TV Series | Herself - Guest |
| Sex and the City 2: Premiere Special | 2010 | TV Special | Herself - Guest |
| National Movie Awards | 2010 | TV Special | Herself |
| Live from Studio Five | 2010 | TV Series | Herself |
| Brit Awards 2010 | 2010 | TV Special | Herself - Audience Member |
| The Brits Hits 30 | 2010 | TV Movie | Herself |
| The Best of the World Music Awards | 2010 | TV Special | Herself |
| VEVO's ASK:REPLY | 2010 | TV Series | Herself |
| Piers Morgan's Life Stories | 2009 | TV Series | Herself |
| The Day Before | 2009 | TV Mini-Series documentary | Herself |
| The Wiggles Go Bananas! | 2009 | Video | Herself |
| Britain's Next Top Model | 2009 | TV Series | Herself |
| El club | 2009 | TV Series | Herself |
| Hora Q | 2009 | TV Series | Herself |
| Horne & Corden | 2009 | TV Series | Herself |
| La traversée du désir | 2009 | Documentary | Herself |
| The Australian Music Community Presents: Sound Relief | 2009/II | TV Special documentary | Herself |
| Brit Awards 2009 | 2009 | TV Special | Herself - Host |
| The BRITs 2009 Red Carpet | 2009 | TV Movie | Herself |
| The Orange British Academy Film Awards | 2009 | TV Special | Herself - Presenter |
| 12 hours | 2008 | Video documentary short | Herself |
| KylieX2008: Live at the O2 Arena | 2008 | Video | Herself - Showgirl |
| Mañanas informales | 2008 | TV Series | Herself - Interviewee |
| Great Australian Albums | 2008 | TV Series documentary | Herself |
| Rove Live | 2000-2008 | TV Series | Herself |
| American Idol | 2008 | TV Series | Herself |
| Ellen: The Ellen DeGeneres Show | 2008 | TV Series | Herself - Guest |
| The Late Late Show with Craig Ferguson | 2008 | TV Series | Herself - Guest |
| Brit Awards 2008 | 2008 | TV Special | Herself - Performer |
| The Best Hit USA | 2008 | TV Series | Herself |
| KDDI Presents Music Lovers | 2008 | TV Series | Herself |
| Beautiful People: Behind the Scenes | 2008 | Video documentary short | Herself (in photo) (uncredited) |
| Top star magazín | 2008 | TV Series | Herself |
| Doctor Who Confidential | 2007 | TV Series documentary | Herself |
| Kylie: Showgirl Homecoming Live in Australia | 2007 | Video documentary | Herself - Performer |
| Wetten, dass..? | 2001-2007 | TV Series | Herself |
| Boogie | 2002-2007 | TV Series | Herself |
| The Kylie Show | 2007 | TV Movie | Herself - Performer |
| Getaway | 2007 | TV Series | Herself - Celebrity Traveller |
| White Diamond | 2007 | Documentary | Herself |
| Happy Birthday Elton! From Madison Square Garden, New York | 2007 | TV Movie | Herself |
| ITV - Formula One | 2007 | TV Series | Herself |
| The Orange British Academy Film Awards | 2007 | TV Special | Herself - Presenter |
| RTL Boulevard | 2006 | TV Series | Herself |
| Corazón de... | 2006 | TV Series | Herself |
| Kylie 'Showgirl': The Greatest Hits Tour | 2005 | Video | Herself |
| Magical Voices | 2005 | Video documentary short | Herself |
| The Magic of Music | 2005 | Video documentary short | Herself |
| Live 8 | 2005 | TV Special documentary | Herself |
| The Friday Night Project | 2005 | TV Series | Herself - Guest |
| Brit Awards 2005 | 2005 | TV Special | Herself |
| Top of the Pops | 1988-2004 | TV Series | Herself / Herself - Presenter / Herself - Musical Guest |
| CD:UK | 2000-2004 | TV Series | Herself / Herself - Performer |
| TV total | 2001-2004 | TV Series | Herself |
| T4 | 2004 | TV Series | Herself |
| Today with Des and Mel | 2004 | TV Series | Herself - Guest |
| The Record of the Year 2004 | 2004 | TV Special | Herself - Performer |
| The Big Arvo | 2004 | TV Series | Herself |
| SingStar Party | 2004 | Video Game | Herself |
| 51º edición de los premios Ondas | 2004 | TV Special | Herself - Winner & Performer |
| MTV Europe Music Awards 2004 | 2004 | TV Special | Herself - Presenter Best Male |
| Top of the Pops Saturday | 2004 | TV Series documentary | Herself |
| Now That's What I Call Music! Vol. 2 | 2004 | Video | Herself |
| Nordic Music Awards 2004 | 2004 | TV Special | Herself - Performer (song "I Believe In You") |
| I've Been Twelve Forever | 2004 | Video documentary | Herself |
| Today Tonight | 2003-2004 | TV Series | Herself |
| Sex 'n' Pop | 2004 | TV Mini-Series documentary | Herself |
| I Love the '90s | 2004 | TV Series documentary | Herself |
| Kylie Minogue: Body Language Live | 2004 | Video documentary | Herself |
| Maxim Hot 100 | 2004 | TV Movie documentary | Herself (#49) (Interviewee) |
| TMF Awards 2004 | 2004 | TV Special | Herself - Performer & Winner: Best Video (International) |
| Interaktiv | 2004 | TV Series | Herself |
| Echo - Deutscher Musikpreis | 2004 | TV Series | Herself |
| Tinseltown TV | 2004 | TV Series | Herself |
| Total Request Live | 2003-2004 | TV Series | Herself |
| Parkinson | 2002-2004 | TV Series | Herself - Guest |
| Queer Eye | 2004 | TV Series | Herself |
| Late Show with David Letterman | 2004 | TV Series | Herself - Guest |
| Deborah Norville Tonight | 2004 | TV Series | Herself |
| Good Morning America | 2004 | TV Series | Herself - Guest |
| The 46th Annual Grammy Awards | 2004 | TV Special | Herself - Winner: Best Dance Recording |
| Jimmy Kimmel Live! | 2004 | TV Series | Herself - Guest |
| On-Air with Ryan Seacrest | 2004 | TV Series | Herself - Guest |
| Today | 2003-2004 | TV Series | Herself - Guest |
| Top of the Pops 2 | 2003 | TV Series | Herself |
| Quelli che... il calcio | 2003 | TV Series | Herself - Performer |
| 4Pop | 2003 | TV Series documentary | Herself |
| Kylie | 2003 | TV Movie documentary | Herself - Performer |
| Charlotte Roche trifft... | 2003 | TV Series documentary | Herself |
| The National Music Awards 2003 | 2003 | TV Movie documentary | Herself |
| MTV Europe Music Awards 2003 | 2003 | TV Special | Herself - Performer |
| The Work of Director Michel Gondry | 2003 | Video | Herself (segments "Come Into My World" and "I've Been Twelve Forever") (uncredited) |
| More Kids from It'll Be Alright on the Night | 2003 | TV Movie | Herself |
| A Current Affair | 2003 | TV Series | Herself |
| The Chat Room | 2003 | TV Series | Herself |
| RI:SE | 2003 | TV Series | Herself |
| The 45th Annual Grammy Awards | 2003 | TV Special | Herself |
| Brit Awards 2003 | 2003 | TV Special | Herself - Performer |
| Kylie: Greatest Hits 88-92 | 2003 | Video | Herself / Rebecca / Charlotte Kernow / ... |
| 50 Sexiest Video Moments | 2003 | TV Movie documentary | Herself |
| MTV Europe Music Awards 2002 | 2002 | TV Special | Herself - Presenter |
| MTV Europe Music Awards 2002 Pre-Show | 2002 | TV Special | Herself |
| Spinning Around: The Kylie Minogue Story | 2002 | TV Special | Herself |
| Total Request Live | 2002 | TV Series | Herself |
| The Royal Variety Performance 2002 | 2002 | TV Special | Herself |
| 2002 Top of the Pops Awards | 2002 | TV Special | Herself - Winner, Top Tour Award |
| Kylie Minogue: Kylie Fever 2002 in Concert - Live in Manchester | 2002 | Video documentary | Showgirl |
| The Saturday Show | 2002 | TV Series | Herself |
| Airport | 2002 | TV Series documentary | Herself |
| The 16th Annual ARIA Awards | 2002 | TV Special | Herself |
| The ELLE Style Awards | 2002 | TV Special | Woman Of The Year |
| MTV Video Music Awards 2002 | 2002 | TV Special | Herself - Presenter |
| Last Call with Carson Daly | 2002 | TV Series | Herself - Guest |
| Live with Kelly and Michael | 2002 | TV Series | Herself - Guest |
| Top Ten | 2002 | TV Series documentary | Herself |
| One-Hit Wonders | 2002 | TV Series documentary | Herself - Interviewee |
| The 2002 World Music Awards | 2002 | TV Special | Herself |
| Especial Disney: música, cámara y magia | 2002 | TV Movie | Herself |
| Saturday Night Live | 2002 | TV Series | Herself - Musical Guest |
| Brit Awards 2002 | 2002 | TV Special | Herself - Performer |
| Liquid News | 2002 | TV Series | Herself |
| Exclusive | 2002 | TV Series documentary | Herself |
| Kylie Minogue: In Your Eyes | 2002 | Video short | Herself |
| The Hit Factory: The Pete Waterman Story | 2001 | TV Movie documentary | Herself |
| The Record of the Year 2001 | 2001 | TV Special | Herself - Finalist |
| 2001 Top of the Pops Awards | 2001 | TV Special | Herself - Winner: Top Single Award & Top Tour Award |
| Premios Amigo 2001 | 2001 | TV Movie | Herself - Performer |
| Domino Day | 2001 | TV Series | Herself - Guest Star |
| MTV Europe Music Awards 2001 | 2001 | TV Special documentary | Herself - Performer |
| Tout le monde en parle | 2001 | TV Series | Herself |
| Kylie: Live in Sydney | 2001 | Video | Herself - Performer |
| An Audience with Kylie Minogue | 2001 | TV Special | Herself - Performer |
| The Kylie Videodrome | 2001 | TV Movie documentary | Herself |
| Senkveld med HC og Tommy | 2001 | TV Series | Herself |
| Geben Sie uns den Rest! | 2001 | TV Movie | Herself |
| There's Only One Madonna | 2001 | TV Movie documentary | Herself |
| Walk on By: The Story of Popular Song | 2001 | TV Series documentary | Herself - Interviewee |
| I Love 1980's | 2001 | TV Series documentary | Herself |
| Música sí | 2001 | TV Series | Herself - Musical Guest |
| MTV Fashionably Loud: Spring Break, Cancun 2001 | 2001 | TV Movie | Herself - Performer |
| Becoming | 2001 | TV Series | Herself |
| An Audience with Ricky Martin | 2001 | TV Special | Herself - Performer |
| Top of the Pops: The True Story | 2001 | TV Movie documentary | Herself |
| Party in the Park 2000 | 2000 | TV Special | Herself - Performer |
| Tapis rouge | 2000 | TV Series | Herself |
| The Frank Skinner Show | 2000 | TV Series | Herself - Interviewee |
| The Royal Variety Performance 2000 | 2000 | TV Movie documentary | Herself - Performer |
| TFI Friday | 1997-2000 | TV Series | Herself / Herself - Performer |
| Live & Kicking | 2000 | TV Series | Herself - Special Guest |
| Q Awards 2000 | 2000 | TV Special | Herself |
| MTV Europe Music Awards 2000 | 2000 | TV Special | Herself - Performer |
| Mundo VIP | 2000 | TV Series | Herself |
| Sydney 2000: Games of the XXVII Olympiad | 2000 | TV Mini-Series | Herself |
| The Priory | 2000 | TV Series | Herself |
| Plan Show 2000 | 2000 | TV Special | Herself / Performer (segment "Spinning Around") |
| International Indian Film Awards | 2000 | TV Special | Herself - Performer |
| Later... With Jools Holland | 2000 | TV Series | Herself |
| Fox Studios Australia: The Grand Opening | 1999 | TV Movie documentary | Herself (segment "Diamonds Are A Girls Best Friend" |
| Heroes of Comedy | 1999 | TV Series documentary | Herself |
| Power Vision - Pop Galerie | 1999 | TV Series documentary | Herself |
| Brit Awards 1999 | 1999 | TV Special | Herself |
| Kylie: Intimate and Live | 1998 | TV Movie | Herself |
| Molly: The Real Thing | 2016 | TV Movie documentary | Herself - Artist |
| Nick Cave & the Bad Seeds: The Videos | 1998 | Video | Herself (segment "Where the Wild Roses Grow") |
| John Bishop's Christmas Show | 2015 | TV Movie | Herself |
| So Graham Norton | 1998 | TV Series | Herself - Guest |
| The Graham Norton Show | 2014-2015 | TV Series | Herself - Musical Guest / Herself - Guest |
| The Kylie Tapes 94-98 | 1998 | Video short | Herself / Sex Kylie / Indie Kylie / ... |
| A Kylie Christmas: Live from the Royal Albert Hall | 2015 | TV Movie | Herself |
| The Scoop | 1998 | TV Series | Herself - Interviewee |
| Strictly Come Dancing | 2007-2015 | TV Series | Herself - Musical Guest / Herself - Performer |
| The Ben Elton Show | 1998 | TV Series | Herself - Musical Guest |
| The Royal Variety Performance 2015 | 2015 | TV Movie | Herself |
| XLTV | 1998 | TV Series | Herself |
| Bercy fête ses 30 ans - Le concert anniversaire | 2015 | TV Movie | Herself |
| Die Harald Schmidt Show | 1996-1998 | TV Series | Herself |
| Le petit journal | 2015 | TV Series | Herself |
| The Jack Docherty Show | 1997-1998 | TV Series | Herself - Guest |
| The X Factor | 2011-2015 | TV Series | Herself - Special Guest / Herself - Performer |
| Diana & Me | 1997 | | Herself |
| All I Want for Christmas Is Kylie! | 2015 | TV Movie | Herself |
| Light Lunch | 1997 | TV Series | Herself |
| A Christmas Star | 2015 | | Herself |
| Good Stuff | 1997 | TV Series documentary | Herself - Interviewee |
| San Andreas: Dwayne Johnson to the Rescue | 2015 | Video documentary short | Herself |
| The O-Zone | 1997 | TV Series | Herself |
| The Jonathan Ross Show | 2012-2015 | TV Series | Herself - Guest |
| Australian Story | 1997 | TV Series documentary | Herself - Guest Presenter |
| Neighbours 30th: The Stars Reunite | 2015 | TV Movie documentary | Herself / Charlene Mitchell |
| MTV Europe Music Awards 1996 | 1996 | TV Special | Herself |
| Sunrise | 2006-2015 | TV Series | Herself - Guest / Herself - Interviewee / Herself |
| Brit Awards 1996 | 1996 | TV Special | Herself - Presenter |
| El hormiguero | 2010-2014 | TV Series | Herself / Herself - Guest |
| MTV Europe Music Awards 1995 | 1995 | TV Special | Herself - Presenter |
| The Hot Desk | 2014 | TV Series | Herself - Special Guest |
| T in the Park | 1995 | TV Series | Herself - Performer |
| 60 Minutes | 2014 | TV Series | Herself - Guest |
| The Making of 'Street Fighter' | 1994 | Documentary short | Herself |
| The Voice | 2014 | TV Series | Herself - Coach |
| Don't Forget Your Toothbrush | 1994 | TV Series | Herself - Performer |
| Kylie Minogue: Crystallize | 2014 | Short | Herself |
| This Morning | 1994 | TV Series | Herself - Guest |
| E! News | 2014 | TV Series | Herself |
| Rage | 1994 | TV Series | Herself |
| Le grand journal de Canal+ | 2010-2014 | TV Series documentary | Herself |
| Passengers | 1994 | TV Series | Herself - Guest |
| Radio 2: In Concert | 2014 | TV Series | Herself - Performer |
| The Brit Awards 1994 | 1994 | TV Special | Herself - Presenter: Best International Newcomer |
| The One Show | 2010-2014 | TV Series | Herself - Guest |
| Eurotrash | 1993 | TV Series documentary | Herself |
| The Voice | 2014 | TV Series | Herself - Advisor / Herself - Guest |
| Saturday Zoo | 1993 | TV Series | Herself - Interviewee |
| The 56th Annual TV Week Logie Awards | 2014 | TV Special | Herself - Guest Singer |
| Kylie Live: 'Let's Get to It Tour' | 1992 | Video | Herself |
| The Voice UK | 2012-2014 | TV Series | Herself - Coach / Herself - Performer |
| Viéndonos | 1992 | TV Series | Herself - Musical Guest |
| The Voice: Louder on Two | 2014 | TV Series | Herself |
| What's Up Doc? | 1992 | TV Series | Herself - Performer |
| Our Gay Wedding: The Musical | 2014 | TV Movie | Herself - Special Guest |
| Parabéns | 1992 | TV Series | Herself / Guest |
| Skavlan | 2014 | TV Series | Herself - Guest |
| The 1992 World Music Awards | 1992 | TV Special | Herself - Presenter |
| C | 2014 | TV Series | Herself |
| Jason Donovan: Greatest Video Hits | 1991 | Video | Herself (segment "Especially For You") |
| Entertainment Tonight | 2006-2014 | TV Series | Herself |
| Amnesty International's Big 30 | 1991 | TV Movie | Herself |
| Ant & Dec's Saturday Night Takeaway | 2003-2014 | TV Series | Herself |
| Going Live! | 1988-1991 | TV Series | Herself - Guest / Herself |
| The BRIT Awards 2014 | 2014 | TV Special | Herself - Presenter |
| Motormouth | 1989-1991 | TV Series | Herself / Herself - Performer |
| 20,000 Days on Earth | 2014 | Documentary | Herself |
| 6 O'Clock Live | 1991 | TV Series | Herself |
| Mr. X, a Vision of Leos Carax | 2014 | Documentary | Herself |
| Rockopop | 1989-1991 | TV Series | Herself - Musical Guest |
| The Voice Louder | 2014 | TV Series | Herself |
| The Word | 1991 | TV Series | Herself |
| Doctor Who Live: The Afterparty | 2013 | TV Movie documentary | Herself (uncredited) |
| Des O'Connor Tonight | 1989-1990 | TV Series | Herself |
| GQ Award Berlin | 2013 | TV Movie | Herself |
| Good Morning Britain | 1990 | TV Series | Herself - Guest |
| Männer zeigen Filme & Frauen ihre Brüste | 2013 | | Herself (uncredited) |
| MTV Video Music Awards 1990 | 1990 | TV Special | Herself |
| The Nation's Favourite Dance Moment | 2013 | TV Movie documentary | Herself |
| Jim'll Fix It | 1990 | TV Series | Herself |
| Watch What Happens: Live | 2012-2013 | TV Series | Herself - Guest |
| After Hours | 1990 | TV Series | Herself |
| Rihanna 777 | 2013 | TV Movie documentary | Herself |
| Tonight Live with Steve Vizard | 1990 | TV Series | Herself |
| 2013 New Now Next Awards | 2013 | TV Special | Herself |
| Kylie Minogue: On the Go | 1990 | Video documentary | Herself |
| 2013 MTV Movie Awards | 2013 | TV Special | |
| Kylie: The Videos 2 | 1989 | Video documentary short | Herself |
| Drive in Holy Motors | 2013 | Documentary | |
| Smash Hits Poll Winners' Party | 1989 | TV Movie | Herself - Performer |
| The Big Fat Quiz of the Year | 2012 | TV Movie | Herself |
| Lunettes noires pour nuits blanches | 1989 | TV Series | Herself |
| Project Runway All Stars | 2012 | TV Series | Herself - Guest Judge |
| Wogan | 1988-1989 | TV Series | Herself - Guest |
| The X Factor | 2007-2012 | TV Series | Herself - Special Guest / Herself - Guest Judge |
| UP2U | 1989 | TV Series | Herself |
| 100 Years of the Royal Variety Performance | 2012 | TV Movie documentary | Herself |
| On the Waterfront | 1989 | TV Series | Herself |
| The Royal Variety Performance 2012 | 2012 | TV Movie | Herself - Performer |
| A Night of Comic Relief 2 | 1989 | TV Special | Herself |
| The Tonight Show with Jay Leno | 2002-2012 | TV Series | Herself - Guest / Herself - Musical Guest |
| The Arsenio Hall Show | 1989 | TV Series | Herself - Guest |
| Dancing with the Stars | 2008-2012 | TV Series | Herself / Herself - Guest |
| Champs-Elysées | 1989 | TV Series | Herself |
| The Wendy Williams Show | 2012 | TV Series | Herself - Guest |
| Miss Asia Pacific Quest 1989 | 1989 | TV Special | Herself - Performer |
| BBC Proms | 2012 | TV Series | Herself |
| Kylie: The Videos | 1988 | Video documentary short | Herself |
| The Nation's Favourite Number 1 Single | 2012 | TV Mini-Series documentary | Herself |
| Live from Her Majesty's | 1988 | TV Series | Herself |
| Big Morning Buzz Live | 2012 | TV Series | Herself - Guest |
| Wide Awake Club | 1988 | TV Series | Herself - Special Guest |
| Fashion Police | 2012 | TV Series | Herself - Guest |
| Get Fresh | 1988 | TV Series | Herself |
| Chelsea Lately | 2012 | TV Series | Herself - Guest |
| Kylie: The Kylie Collection | 1988 | Video short | Herself / Rebecca / Charlotte Kernow |
| The Soup | 2012 | TV Series | Herself |
| Young Talent Time | 1983 | TV Series | Herself |
| The Diamond Jubilee Concert | 2012 | TV Special | Herself - Performer |
| At the Movies | 2012 | TV Series | Herself |
| The BRIT Awards 2012 | 2012 | TV Special | Herself - Presenter |
| Michael McIntyre's Comedy Roadshow | 2011 | TV Series | Herself |
| The British Comedy Awards 2011 | 2011 | TV Special | Herself |
| Lulu: Something to Shout About | 2011 | TV Movie documentary | Herself |
| Bert Stern: Original Madman | 2011 | Documentary | Herself |
| Breakfast | 2010-2011 | TV Series | Herself - Guest |
| Kylie - Aphrodite: Les Folies Tour 2011 | 2011 | TV Movie | Herself - Showgirl |
| The 2011 Billboard Music Awards | 2011 | TV Special | Herself - Presenter |
| DAS! | 2011 | TV Series | Herself |
| Sport 2010 | 2011 | TV Movie | Herself - Performer |
| Jools's Hootenanny | 2007-2010 | TV Series | Herself / Herself. |
| The Royal Variety Performance 2010 | 2010 | TV Movie | Herself - Performer |
Archive Footage
| Title | Year | Status | Character |
| --- | --- | --- | --- |
| Tu cara me suena - Argentina | 2013 | TV Series | Herself |
| Twenty Feet from Stardom | 2013 | Documentary | Herself (uncredited) |
| The X Factor | 2012 | TV Series | Herself |
| The Big Fat Quiz of the 80s | 2012 | TV Movie | Charlene Mitchell (uncredited) |
| Sir Jimmy Savile at the BBC: How's About That Then? | 2011 | TV Movie documentary | Herself - Performer |
| Today | 2011 | TV Series | Herself |
| The Corrie Years | 2011 | TV Series documentary | Herself |
| NeoMusic Portrait | 2011 | TV Series documentary | Herself |
| This Morning | 2010 | TV Series | Charlene Mitchell |
| Watchman Video Broadcast | 2010 | TV Series | Herself |
| 30 Years of 'An Audience With...' | 2010 | TV Series documentary | Herself |
| Music Nuggets | 2010 | TV Series | Herself |
| Breakfast | 2010 | TV Series | Herself - Singer |
| 20 to 1 | 2007-2010 | TV Series documentary | Herself |
| Burlesque Undressed | 2010 | Documentary | Herself (uncredited) |
| Live from Studio Five | 2010 | TV Series | Herself |
| Quelli che... il calcio | 2010 | TV Series | Herself - Performer |
| The Paul O'Grady Show | 2009 | TV Series | Charlene Mitchell |
| Queens of British Pop | 2009 | TV Series | Herself |
| TV total | 2004-2009 | TV Series | Herself |
| Getaway | 2009 | TV Series | Herself |
| Neighbours | 1987-2009 | TV Series | Charlene Robinson Charlene Mitchell |
| Doctor Who Confidential | 2008-2009 | TV Series documentary | Astrid Peth / Astrid |
| Almost Famous II | 2009 | TV Movie documentary | |
| Doctor Who | 2008 | TV Series | Astrid Peth |
| 'Neighbours' on Five | 2008 | TV Movie documentary | Herself / Charlene Mitchell (uncredited) |
| Newsround | 2007 | TV Series | Herself |
| Silenci? | 2005-2007 | TV Series | Herself |
| Shownieuws | 2007 | TV Series | Herself |
| Pour le meilleur et pour le rire: La croisière du rire | 2007 | TV Series | Herself |
| Les grands du rire | 2007 | TV Series | Herself |
| Pete Waterman's 100 Greatest Pop Songs | 2007 | TV Movie | Herself |
| Queens of Disco | 2007 | TV Movie documentary | Herself |
| Lo cap d'any | 2006 | TV Special | Herself |
| The Fame Review 2006 | 2006 | TV Movie documentary | Herself (uncredited) |
| Sex, Lies & Soaps | 2006 | TV Mini-Series documentary | Charlene Mitchell |
| The Best of the Royal Variety | 2006 | TV Series | Herself |
| Boffo! Tinseltown's Bombs and Blockbusters | 2006 | Documentary | The Green Fairy (uncredited) |
| CD:UK | 2006 | TV Series | Herself |
| Loops! | 2006 | TV Series | Herself |
| 101 Sexiest Celebrity Bodies | 2005 | TV Movie | Herself - Place #23 |
| Girls and Boys: Sex and British Pop | 2005 | TV Mini-Series documentary | Herself |
| The Best Man | 2005 | | Herself (uncredited) |
| The Footy Show | 2005 | TV Series | Herself |
| MTV Australia Video Music Awards 2005 | 2005 | TV Special | Herself |
| On a tout essayé | 2004 | TV Series | Herself |
| 60 Minutes | 2004 | TV Series | Herself |
| Die Geschichte des erotischen Films | 2004 | TV Movie documentary | |
| MTV Europe Awards: 10 of the Best Performances | 2003 | TV Movie | Herself - Performer |
| Young Talent Time: The Collection | 2003 | Video | Herself |
| The 17th Annual ARIA Awards | 2003 | TV Special | Herself |
| Liquid Assets | 2003 | TV Series documentary | Herself / Charlene Mitchell / The Green Fairy / ... |
| 25 Years of Smash Hits | 2003 | TV Movie documentary | Herself |
| Sendung ohne Namen | 2003 | TV Series documentary | Herself |
| Biography of the Year 2003 | 2003 | TV Short | Herself |
| The Comedy Company: So Excellent | 2002 | TV Movie documentary | Herself / Rebecca |
| The Real Vicars of Dibley | 2002 | TV Movie | Herself (uncredited) |
| Top of the Pops Plus | 2001 | TV Series | Herself |
| Long Way to the Top | 2001 | TV Series | Herself |
| Top Ten | 2001 | TV Series documentary | Herself |
| Clever Girl: Kylie Complete | 2001 | TV Movie | Herself |
| Never Can Say Goodbye: The Sheena Easton Story | 2000 | TV Movie documentary | Herself |
| Top of the Pops | 1991-2000 | TV Series | Herself |
| De 10 | 1999 | TV Series documentary | Herself |
| The O-Zone | 1998 | TV Series | Herself |
| Neighbours: A 10th Anniversary Celebration | 1995 | Video documentary | Herself / Charlene Robinson |
| The One Show | 2016 | TV Series | Herself |
| That's So... | 2016 | TV Series documentary | Herself |
| 20 Moments That Rocked Pop | 2015 | TV Movie documentary | Herself (uncredited) |
| TFI Friday | 2015 | TV Series | Herself |
| Pop Gold | 2015 | TV Mini-Series | Herself |
| Gogglebox | 2015 | TV Series | Charlene Robinson |
| Neighbours 30th Pop Party | 2015 | TV Movie | Herself |
| Wogan: The Best Of | 2015 | TV Series | Herself |
| The Official Top 50 Best-Selling Singles of the 90s and 00s | 2015 | TV Movie | Herself |
| Australian Story | 2014 | TV Series documentary | Herself |
| Autopsy: The Last Hours Of | 2014 | TV Series | Herself |
| Peter Andre's 90 Party Hits of the 90s | 2014 | TV Movie | Herself |
| Somewhere Over the Rainbow | 2014 | TV Movie documentary | Herself (uncredited) |
| The Graham Norton Show | 2014 | TV Series | Herself - Guest |
Awards
Won Awards
| Year | Award | Ceremony | Nomination | Movie |
| --- | --- | --- | --- | --- |
| 2008 | Golden Camera | Golden Camera, Germany | Best Music International | |
| 2004 | Grammy | Grammy Awards | Best Dance Recording | For the song "Come into My World" |
| 2003 | Bravo Otto Germany | Bravo Otto | Special Achievement (Ehren-Otto) | |
| 2001 | Bambi | Bambi Awards | Comeback | |
| 1988 | ARIA Music Award | ARIA Music Awards | Highest Selling Single | For the single "Locomotion." |
| 1988 | Gold Logie | Logie Awards | | Noteable for the performance in Neighbours |
| 1988 | Silver Logie | Logie Awards | Most Popular Actress | Neighbours (1985) |
| 1987 | Silver Logie | Logie Awards | Most Popular Actress | Neighbours (1985) |
Nominated Awards
| Year | Award | Ceremony | Nomination | Movie |
| --- | --- | --- | --- | --- |
| 2009 | Grammy | Grammy Awards | Best Electronic/Dance Album | For the album "X." |
| 2006 | Grammy | Grammy Awards | Best Dance Recording | For the song "I Believe In You." |
| 2002 | MTV Movie Award | MTV Movie Awards | Best Cameo | Moulin Rouge! (2001) |
| 2001 | Brit | Brit Awards | Best International Female | |
| 1989 | Silver Logie | Logie Awards | Most Popular Actress | Neighbours (1985) |
| 1989 | Gold Logie | Logie Awards | | |
| 1987 | Logie | Logie Awards | Most Popular New Talent | Neighbours (1985) |
Source:
IMDb
,
Wikipedia