-Fergie Olver is a former sportscaster and game show host best known for hosting the 1980s children's game show, "Just Like Mom".
-He has a net worth of over $1.4 million, earned largely through his successful career in broadcasting.
-He began his professional sports career in the minor leagues and later became a sports broadcaster.
-He hosted "Just Like Mom" alongside his wife, Catherine Swing, and was later accused of borderline pedophilia actions.
-He married Catherine Swing, who was the Miss Canada pageant winner of 1978, and they have three children together.

Known for movies

Who is Fergie Olver?
Fergie Olver was born in Moose Jaw, Saskatchewan, Canada, in the 1940s, and is a former sportscaster and game show host, best known for hosting the 1980s children's game show called "Just Like Mom" which eventually attracted a lot of controversy due to his borderline pedophilia actions. He also worked as a broadcaster, covering the Toronto Blue Jays baseball team.
Absolutely honoured to have met the man who's footsteps I'm following, Fergie Olver. #BlueJays #VoteCaptainCanada pic.twitter.com/R0THH1hP07

— Barry Davis (@BarryDavis_) July 8, 2016
The Net Worth of Fergie Olver
How rich is Fergie Olver? As of mid-2019, sources inform us of a net worth that is over $1.4 million, earned largely through a successful career in broadcasting. Despite his fame, he suddenly disappeared from broadcasting, but and his daughter later followed in his footsteps with her career.
Early Career
Very little is known about Fergie's life prior to his rise to fame on television as he has not talked a lot about his childhood, family, and education. He began his professional sports career in the minor leagues playing as an outfielder, which saw him to become a semi-professional in the Western Baseball League, playing with Saskatoon/Medicine Hat.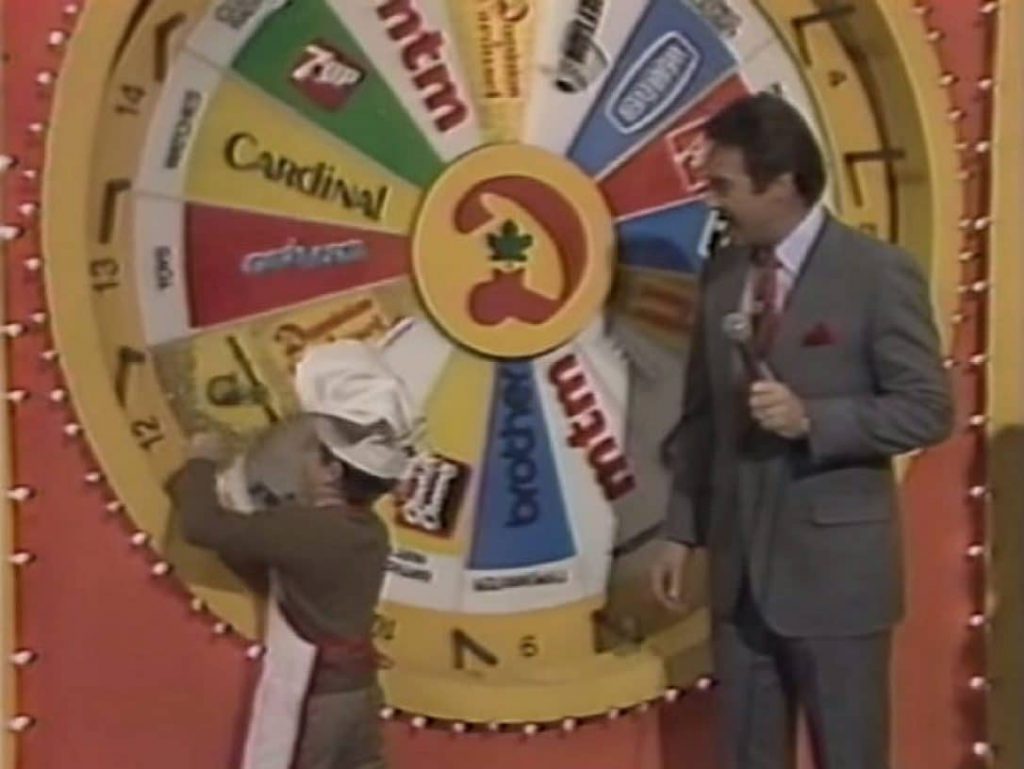 He discovered early on that he wouldn't make a career as a professional player, but still had a strong passion for the sport. This led him to work as a sports broadcaster, starting his career in the Moose Jaw area. In 1969 he moved to work with Montreal's CFCF-DT, which is a CTV owned and operated station, highly popular with Quebecois in both programming and news. He then moved to work in Toronto's CFTO-DT, which is the flagship station of the CTV Television Network.
Toronto Blue Jays
Olver spent most of his later career covering the professional baseball team, the Toronto Blue Jays, serving as a dugout reporter. The team completes as a part of Major League Baseball (MLB) in the American League (AL) East division. The name of the team is taken from the bird of the same time which is also the traditional color of Toronto's other professional sports teams. The team is known for being one of the top MLB teams during 1985 up to 1993, winning five division championships in nine seasons. Some of their most popular players include Hall of Famer Roberto Alomar, Devon White, and Joe Carter. They are the only team outside of the US to appear in and win a World Series, also making them the fastest expansion team to do so.
They are one of only two MLB teams under corporate ownership, joining the Atlanta Braves who are owned by Liberty Media. Some of his broadcasts have appeared on television stations including BBS, TSN, and CTV. His work led him to gain a nomination for a Ford C. Frick Award which is given to a broadcaster who has made major contributions to baseball.
Just Like Mom and Controversy
In the 1980s, Fergie became the host of the children's game show "Just Like Mom", alongside his wife Catherine Swing. The show aired for five years and a total of 595 episodes. The game was to determine which child and mother knew each other the best through answer matching and a bake-off challenge. Occasionally, a father would replace the mother when she wasn't available. During the question rounds, parents were moved off-stage while the children would answer several questions which was pre-assigned to each team. Each host would alternate between asking each child.
Afterwards, a bake-off is held where children have to complete a given recipe; they are all given basic ingredients to do whatever they want with their creations. The parents then have to figure out which of the baked creations are the one created by their child. The grand prize has the winning team spin a wheel divided into 16 sections for a prize, the biggest being a trip for two to Walt Disney World. While the show didn't attract controversy during the time for most viewers, many today note how creepy and borderline perverted Olver was, acting as a host. He often asked for kisses from the children and even forced himself to kiss the children if they did not want to. Numerous women later came forward to admit that they did not like their experience with Olver.
Personal Life and Social Media
For his personal life, it is known that Fergie married Catherine Swing, who was the Miss Canada pageant winner of 1978. She was responsible for the reaction of "Just Like Mom", and after the show's end she continued her work as an actor. They have three children together who were also featured on the show. However, their marriage did not last, as they separated and divorced sometime during the 1980s. He later married Susan Wheeler in 1986.
One of their children is Carrie Olver, who is known for her work with The Weather Network as well as several shopping channels, often anchoring broadcasts during the late morning to early afternoon shift. One of the reasons there is very limited information about his current endeavors is due to the lack of any social media presence. He does not have accounts on any of the major websites such as Facebook, Twitter and Instagram. His time with the game show has proven to a lot of viewers in retrospect that during that time, people weren't as aware of alleged sexual assault and abuse cases as they are today.
Source:
IMDb
,
Wikipedia