Just a simple reminder that article is created and owned only by biographytribune.com. Article cannot be re-published in any other pages or documents. Copyright is protected by DMCA. All found copies will be reported.
Original source: https://biographytribune.com/where-is-rex-tillerson-today-why-donald-trump-fired-him-his-wiki-net-worth-wife-house-family-salary/
Who is Rex Tillerson?
Rex Wayne Tillerson was born on 23 March 1952, in Wichita Falls, Texas, USA. He is a former energy executive and former government official, but best known to the public for serving as the 69th US Secretary of State under President Donald Trump.
The Net Worth of Rex Tillerson
How rich is Rex Tillerson? As of mid-2018, sources inform us of a net worth that is at $245 million, mostly earned through success in his career in business. Prior to a career in politics, he was a very successful civil engineer, and was the chief executive officer of ExxonMobil. As he continues his endeavors, it is expected that his wealth will also continue to increase.
Early Life and Education
Rex actually grew up in Vernon, Texas, then the family moved to Stillwater, Oklahoma, before settling in Huntsville, Texas. He was raised with two sisters and during his youth, he was very active in the Boy Scouts of America organization, achieving the rank of Eagle Scout. He learned to work at an early age, first as a bus boy and then a janitor.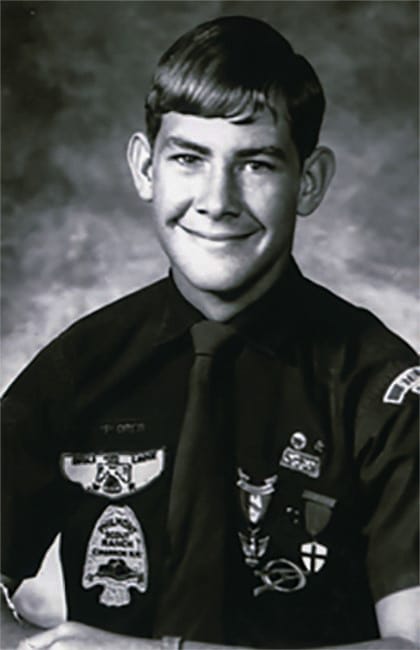 He attended Huntsville High School, and during his time there, was a part of the percussion section of the school band, and of the all-district and all-region bands during his senior year. After matriculating, he attended the University of Texas on a college scholarship for the university's Longhorn Band and was also involved with the marching band, the Tejas Club, during his time there. He completed a degree in Civil Engineering, and after graduating in 1975, joined the Exxon Company USA as a production engineer in 1975.
https://www.facebook.com/photo.php?fbid=108757973306695&set=a.108758153306677&type=3&theater
Business Endeavors
Tillerson would rise up the ranks in Exxon, and in 1989 he became the
general manager of Exxon USA's
central production division. Six years later, he was named president of Production Khorat Inc., Esso Exploraiton, and Exxon Yemen Inc. He continued his rise within the company, and his net worth increased significantly when he became the vice president of Exxon Ventures. After the merger of Exxon and Mobil in 1999, he was named executive vice president of ExxonMobile Development Company, then in 2004 he became the president and director of Exxon Mobil, before eventually replacing Lee Raymond as CEO of the company two years later. At this time the company was already in 200 countries, with 80,000 employees and an annual revenue of $400 billion.

Since Exxon expanded their interests into Russia, Tillerson has been in ties with President Vladimir Putin. He became friends with numerous other oil executives in the area, and he would also become a trustee of the Center for Strategic and International Studies. He continued volunteering with the Boy Scouts of America (BSA), too serving as their national president. He also got the Dewhurst Award from the World Petroleum Council for his work in the oil industry.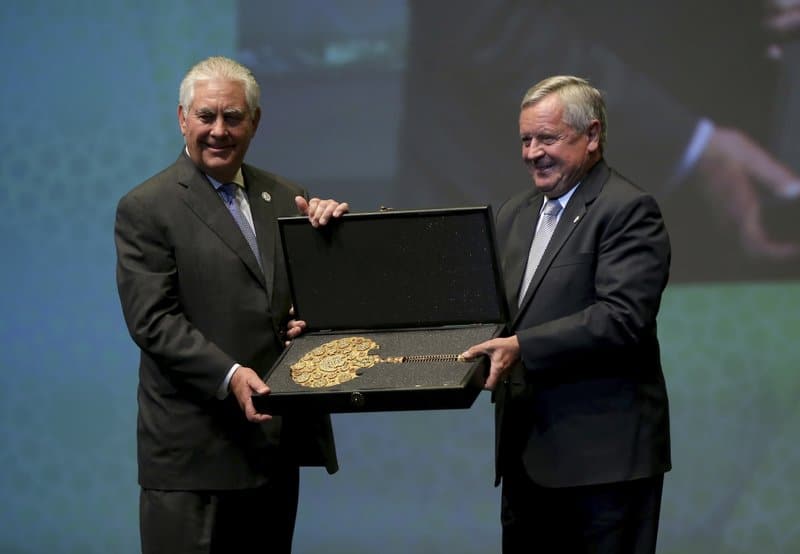 A Career in Politics
Rex was first recommended for the Secretary of State role by former Secretary of State Condoleezza Rice, which was backed up by former Secretary of Defense Robert Gates. He was the top candidate for the position, and was eventually sworn in, subsequently making numerous overseas trips, meeting with numerous other foreign ministers from countries such as Russia, the United Kingdom, Saudi Arabia, Turkey, Italy, and the United Arab Emirates. He later visited Mexico, and then Asia, travelling to numerous countries.

In 2018, President Donald Trump publicly tweeted that Rex was fired from his position – according to reports, he didn't know why he had been fired, and only found out about it through the tweet. Trump would later tell reporters that he had differences with Rex, particularly on policy, and personal chemistry. His time in office was 405 days, making his the shortest tenure as Secretary of State since Lawrence Eagleburger (1992-93). The American Foreign Service Association stated that Tillerson's tenure saw new applications to work in the Foreign Service fell by 50%, but perhaps worse was that over 60% of long-serving career diplomats in the State Department resigned.
Personal Life
For his personal life, it is known that Tillerson has married twice, firstly in 1974 to Jamie Lee Henry with whom he had two twin boys. However, they divorced, and in 1986 he married Renda St. Clair – she has a son from a previous marriage, and the two would also later have a son together. He resides with his family in Bartonville, Texas and also has a home in Kalorama, Washington, D.C.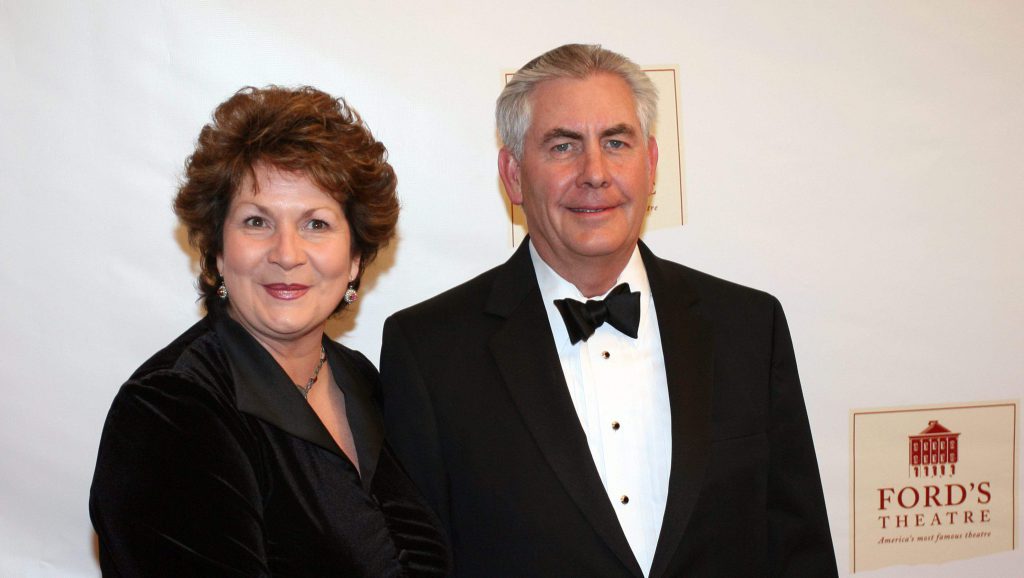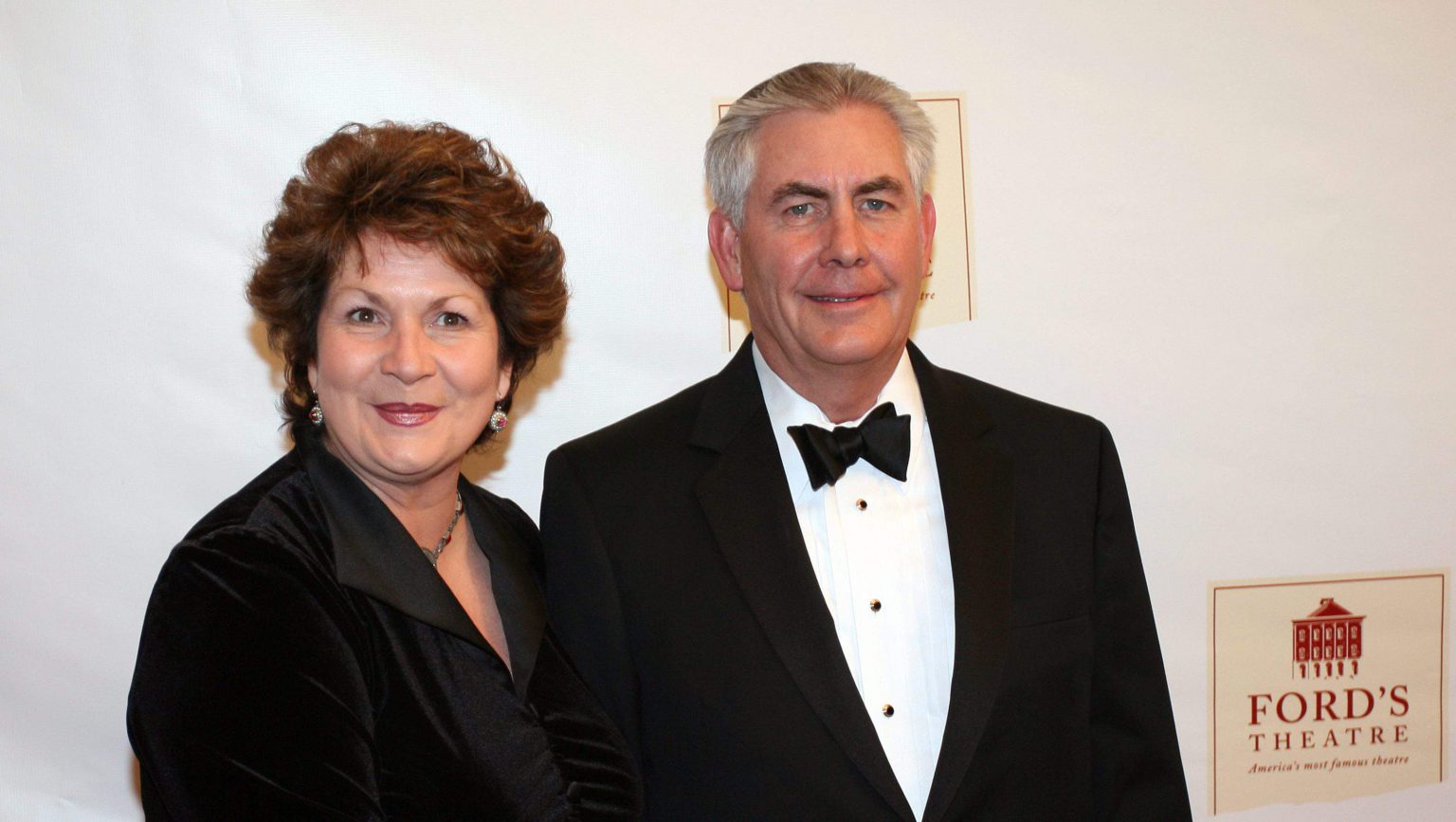 Tillerson is known to be a member of the National Association of Congregational Christian Churches, which is a Reformed denomination. In 2018, he gave a address at the Virginia Military Institute, stating that current leaders are building a growing crisis in ethics and integrity. He also stated that leaders are trying to conceal the truth, which will eventually relinquish the freedom of American citizens.