Just a simple reminder that article is created and owned only by biographytribune.com. Article cannot be re-published in any other pages or documents. Copyright is protected by DMCA. All found copies will be reported.
Original source: https://biographytribune.com/who-is-activist-david-hogg-his-wiki-net-worth-life-story-height-education-facts/
Who is David Hogg?
David Miles Hogg was born on 12 April 2000, in Los Angeles, California USA, and is still a student but already an author, although best known as a survivor of the Stoneman Douglas High School shooting, later becoming a gun control advocate and activist against gun violence.
The Riches of David Hogg
How rich is David Hogg? As of mid-2018, sources estimate a net worth that is less than $100,000, largely earned through his public appearances and activist activities. He is one of the founding members of the gun control advocacy group Never Again MSD (Majority Stoneman Douglas), and he's also held several high profile protests. As he continues his endeavors, it is expected that his wealth will also continue to increase.
Early Life and Education
While David was originally from Los Angeles and began high school there, then chose to attend Stoneman Douglas High School as it offered television production classes. During his senior year, he became a victim of the Stoneman Douglas High School shooting, when former student and shooter Nikolas Cruz started firing a semi-automatic rifle, after pulling a fire alarm to get students out of class. During the time, David was in his AP environmental science class, and told the teacher that the sounds he was hearing sounded like gunshots.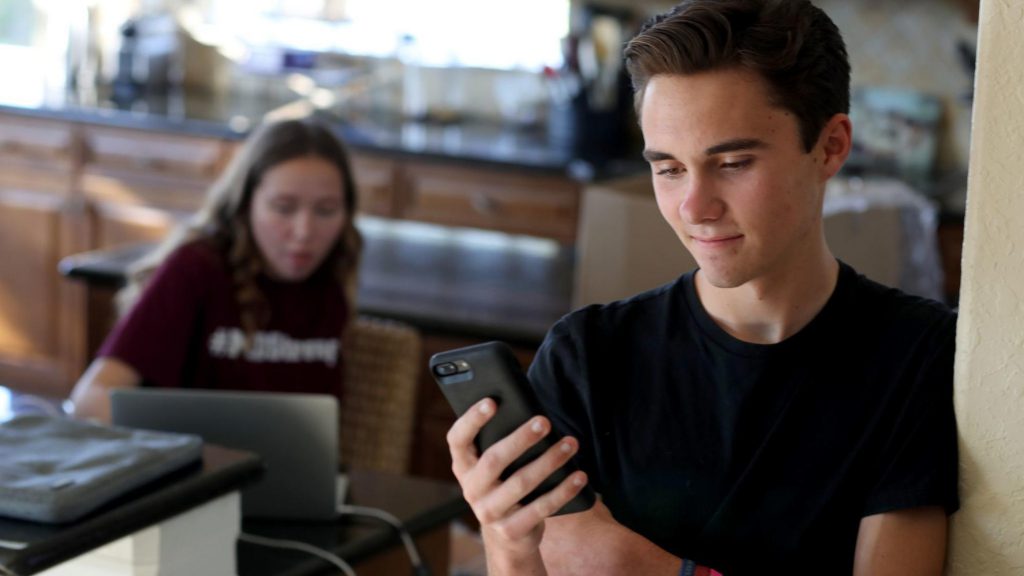 The students made an attempt to get out of the school, but the janitor told them to stay in the classroom. A culinary arts teacher pulled them inside the classroom where they hid. David recorded the scene, and interviewed students just in case they did not survive. An hour later, a SWAT team of police officers came to the scene and rescued the students.

Activism
Hogg would become one of the leaders of the 2018 US protests against gun violence, and would talk to the media about being a survivor, as well as his opinions on gun control. He has criticized officials who have taken donations from the National Rifle Association (NRA), and would join the student-led gun advocacy group Never Again MSD. He soon appeared on "The Dr. Phil Show" with his sister to discuss the incident. They also met with other survivors of school massacres and blamed the National Rifle Association (NRA) as well as the politicians who supported donations for guns.
Got 59 people registered to vote today in Minneapolis pride! With @ArieyannaWilli1 and @AMarch4OurLives pic.twitter.com/OdyK9D01Og

— David Hogg text VOTE to 954-954 (@davidhogg111) June 24, 2018

David was featured on the cover of "Time" magazine, alongside other activists. He mentions that he still promotes responsible owners who support safe gun ownership, and that he is for reasonable gun control, but prohibiting people who are suffering from mental illnesses from owning guns is a must. He also criticized the media for not giving enough attention to black students, especially after the Parkland shooting. He is working towards encouraging young people to vote in the 2018 mid-term elections, to help elect candidates who promote better gun control legislation. He has also co-authored the book "Never Again: A New Generation Draws The Line" with his sister, that made the New York Times bestseller list.
https://www.facebook.com/DavidHogg111/photos/a.153873178638332.1073741829.153354195356897/167346917290958/?type=3&theater
Boycotts, Conspiracy Theories, and Harrassment
In 2018, David led a protest at a Publix supermarket, in which a mass of students lay down on the store's floor in protest of the supermarket's support of pro-NRA candidate Adam Putnam – the protest proved successful as the supermarket cut support for the candidate. He also called for a boycott of companies who advertise during the show "The Ingraham Angle", as he was cyberbullied by television host Laura Ingraham. The call led to 24 advertisers leaving the show. He was also threatened by television host Jamie Allman, which led to a boycott of advertisers on his show, and so leading to his show's cancellation.
https://www.facebook.com/DavidHogg111/photos/a.153405288685121.1073741828.153354195356897/172314413460875/?type=3&theater
There are numerous conspiracies going around that the Stoneman Douglas High School shooting never really happened, and that David along with other students are crisis actors. Conspiracy theories have attacked him online as well as sending death threats to his family. In response, various social media websites began removing posts that attacked students, or accused them of being actors. In 2018, the Broward County Sheriff's Office apparently tried to file a false report that there was a hostage situation in David's family home, an harassment tactic known as swatting. It was later dismissed as a prank.
Personal Life
David matriculated from Stoneman Douglas High School in 2018. There has not been any reports that he's been in a relationship, and it is likely that he wants to focus on his advocacies and education. He's been accepted into several universities, but has not yet decided on which university he will attend; he plans to take a year off to work on the 2018 mid-term elections before starting college. One of the most notable universities that has invited him is the University of California, Irvine.