• Born in Cincinnati, Ohio USA, Heidi Hudson Leick is an actress, model, and yoga instructor
• Launched her modeling career after high school and moved to France to pursue acting
• Gained fame for her role as Callisto in "Xena: Warrior Princess"
• Certified yoga instructor and released her book "Healing Yourself Whole" in 2018
• Has an estimated net worth of $2 million and is popular on social media platforms

Known for movies
Short Info
| | |
| --- | --- |
| Mark | The Callisto scream! |
| Fact | Once read for the role of "Seven of Nine" on Star Trek: Voyager (1995). |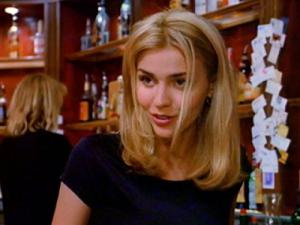 Who is Hudson Leick?
Born Heidi Hudson Leick on the 9th May 1969, in Cincinnati, Ohio USA, she is an actress, model and yoga instructor as well, perhaps best known to the world as Callisto in the TV action fantasy series "Xena: Warrior Princess" (1995-1997), and as Julia in the thriller film "Cold Heart" in 2001, among many other differing roles she has secured so far in her career.
Hudson Leick Wiki: Early Life, Parents, and Education
Hudson spent her childhood in her hometown alongside her sister, but their parents divorced when she was 13, and the children moved with their mother to Rochester, New York. It was then that she started exhibiting acting talent, and enrolled at the prestigious Neighborhood Playhouse School of the Theatre. She was gradually improving her acting skills, while also launching her modeling career.
Career Beginnings and Rise to Prominence
Hudson's her first modeling gig came when she finished high school, and secured a modeling engagement that took her to Japan, which was perfect for young Hudson as she liked to travel. From there she moved to Europe, but left her modeling career when in France having decided to pursue acting. She made her acting debut in the TV series "CBS Schoolbreak Special" in 1992, and after a couple of minor roles, she was chosen for the part of Tracy Stone in the TV series "University Hospital" (1995), and the same year also featured for 10 episodes in the highly-acclaimed series "Melrose Place", as Shelly Hanson. The following year, Hudson secured one of her most prominent roles to date, as Callisto in the TV series "Xena: Warrior Princess", and though she featured in 12 episodes only, her villainous character became quite popular, and with Hudson a star in the making. She reprised the role of Callisto in the series "Hercules: The Legendary Journeys" (1997-1999), and continued quite successfully in the next few years, starring in the action adventure "Chill Factor" in 1999, and in 2001 featuring in the romantic thriller film "Cold Heart".
Two up and coming yoga retreats! Europe Dec 7-13th and L.A. CA Nov 13-15th more info at http://t.co/oAlmu21Qw3 pic.twitter.com/tAvG4zZ8kk

— Hudson Leick (@HudsonLeick) September 28, 2015
Career Decline
Since the start of the new millennium, Hudson's career entered a down spiral and she managed only to secure a couple of guest appearances in such TV series as "Fastlane" (2003), "CSI: Crime Scene Investigation" (2005), then films "One, Two, Many" in 2008, "Paris Connections" (2010), and "Blood Type" in 2018.
Certified Yoga Instructor
In addition to acting, Hudson is also interested in yoga techniques, and has been a part of the Healing Heart Yoga Center for over 20 years, both as a student and teacher, and recently has been quite focused on its teachings, and is also a member of the California Yoga Teacher's Association. Hudson has released a book "Healing Yourself Whole" in 2018, in which she speaks about oil treatment.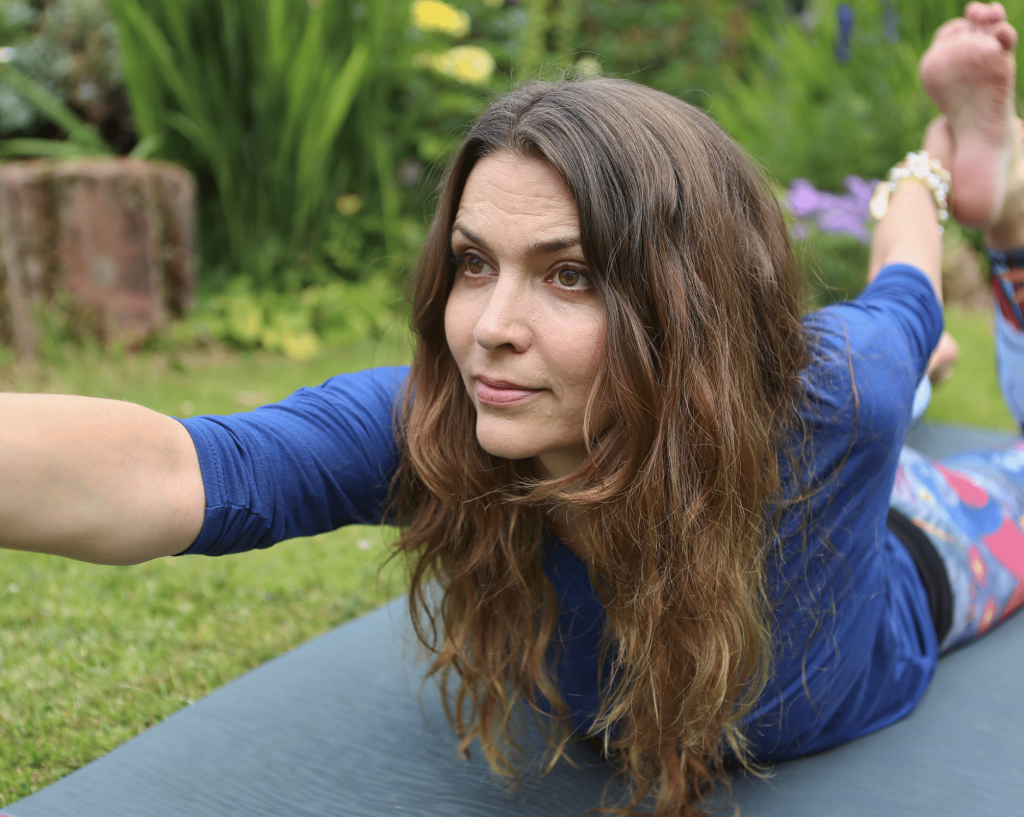 Do You Know How Rich Hudson Leick Is?
Since launching her career, Hudson has featured in over 30 film and TV titles, most of which increased her wealth, if not necessarily having a positive impact on her career. So, have you ever wondered how rich Hudson Leick is, as of mid- 2018? According to authoritative sources, it has been estimated that Hudson's net worth is as high as $2 million, which is pretty impressive don't you think?
Do You Know About Hudson Leick's Personal Life, Affairs, Marriage, Children?
When it comes to her personal life, Hudson hasn't been very open about it, though the media has yet again succeeded in discovering some details – Hudson was in a relationship with John Kaisner from 1995 to 2005, when the two decided to break up. Since then, she has apparently remained single and focused on professional work.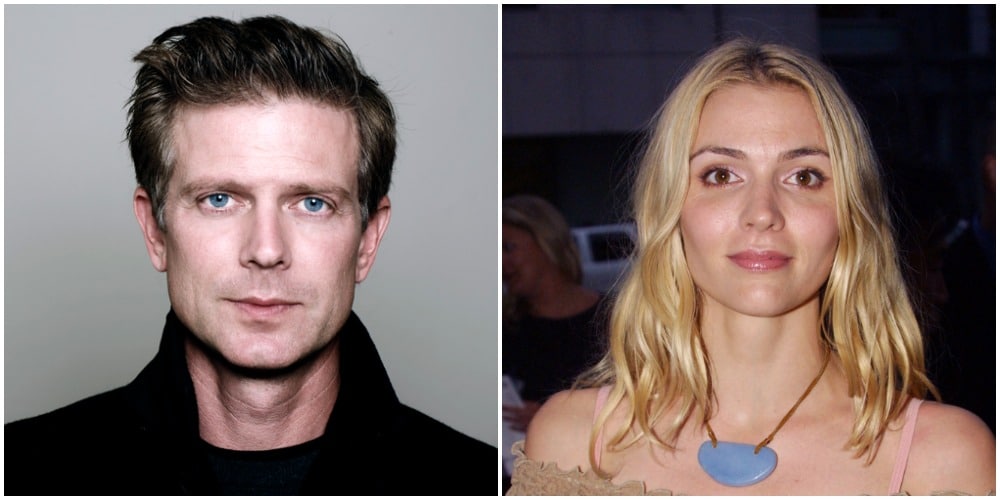 Internet Popularity
Since launching her career, Hudson has become quite popular on social media platforms, especially Twitter and Facebook, though she is also no stranger to Instagram. Her official Twitter account has close to 10,000 followers, with whom she has shared details from her career, focusing particularly on her yoga teachings, most recently inviting her fans and yoga enthusiasts to join her at her yoga retreat. You can also find Hudson on Facebook, on her official Hudson Leick's Healing Heart Yoga page, which has just over 2,000 followers. Hudson is also active on Instagram, on which she has over 1,600 followers, who have enjoyed her daily posts in regards to her yoga teachings. In these pictures, you can often see Hudson in the process of mediation and has often taken pictures with her students.
So, if you aren't already a fan of this prominent actress, and now a successful yoga instructor, then this is a perfect opportunity for you to become one, just skip over to her official pages.
Marks
| # | Marks / Signs |
| --- | --- |
| 1 | The Callisto scream! |
Quotes
| # | Quote |
| --- | --- |
| 1 | I've had a lot of crazy things happen in my life. In high school, from age 15 to 18, I was saddled with the unfortunate nickname of "Junk", which doesn't do a lot for one's self-esteem. The older boys came up with that name to describe the way I dressed, the way I looked, the way I was to them. I was new at my school, having just moved there--so I guess that meant I was fair game . . . I wanted to dress it up and look sexy, but, at that time, I didn't know anything about sex. I knew nothing about a man's body. I barely knew anything about my own body back then, much less anyone else's . . . The boys called me names to break me down, which they did. They never knew it--I wouldn't cry or let on that it was really killing me--but in fact, it hurt in ways I can never fully express. I couldn't let them know I was afraid. And I was. Absolutely terrified. Even so, I was never the type to hide when I felt afraid. I would walk right down the middle of the hall with my head held high. It screwed up a lot of the ways I felt about sex in general--dress or appear provocative, you were trash or junk because of it. It was a three-year horrifying experience. A lot like the film Welcome to the Dollhouse (1995), except I was persecuted for looking sexy instead of geeky. |
| 2 | I love doing Callisto [in Xena: Warrior Princess (1995)]. It's therapy. I mean, wouldn't you love it, if you got to scream and yell and you got to fight people and you got a sword and no one yelled at you? . . . No, I didn't study . . . It's just from the inside. |
Facts
| # | Fact |
| --- | --- |
| 1 | Currently lives in Los Angeles and is a practicing yoga instructor. She runs Healing Heart Yoga, Inc. and they hold retreats a few times a year. In May 2004, they are going to Scotland. [2004] |
| 2 | Los Angeles, CA, USA: Seeking role in a TV show. [March 2011] |
| 3 | Good friends with Melinda Clarke. Worked together on Xena: Warrior Princess: A Necessary Evil (1997). |
| 4 | She runs 'Healing Hearts Yoga, Inc.' in Los Angeles, California. |
| 5 | Studied Kung Fu for her role as "Callisto" on Xena: Warrior Princess (1995). |
| 6 | Ranked #15 on Wizard magazine's 'Sexiest Women on TV' list (March 2008). |
| 7 | Once read for the role of "Seven of Nine" on Star Trek: Voyager (1995). |
Pictures
Movies
Actress
| Title | Year | Status | Character |
| --- | --- | --- | --- |
| Blood Type | 2017/II | completed | Tiffanie |
| Mid Life Gangster | 2013 | | Alexis |
| All It Will Ever Be | 2011 | Short | |
| Law & Order: LA | 2010 | TV Series | Carly's Personal Shopper |
| Paris Connections | 2010 | | Coco De Ville |
| Unconditional | 2008 | Short | Alice |
| Shark | 2008 | TV Series | Cindy Broyles |
| One, Two, Many | 2008 | | Darla |
| Nip/Tuck | 2007 | TV Series | Fake Wendy |
| Hallowed Ground | 2007 | Video | Sarah Austin |
| A.I. Assault | 2006 | TV Movie | Tiffany Smith |
| CSI: Crime Scene Investigation | 2005 | TV Series | Dr. Jeri 'Buffy' Cohen |
| Lords of EverQuest | 2003 | Video Game | Lady Leisen (voice) |
| Tru Calling | 2003 | TV Series | Rebecca Morgan |
| Primal | 2003 | Video Game | Jennifer 'Jen' Tate (voice) |
| Fastlane | 2003 | TV Series | Randi |
| Cold Heart | 2001 | | Julia |
| Xena: Warrior Princess | 1996-2000 | TV Series | Callisto Xena |
| Blood Type | 1999 | | Tiffanie |
| Safe Harbor | 1999 | TV Series | Delores |
| Chill Factor | 1999 | | Vaughn |
| Hercules: The Legendary Journeys | 1997-1999 | TV Series | Callisto Liz Friedman |
| Denial | 1998/II | | Deborah |
| 7th Heaven | 1998 | TV Series | Ms. Hunter |
| After the Game | 1997 | | Grace |
| Touched by an Angel | 1997 | TV Series | Celeste |
| Dangerous Cargo | 1996 | | Carla |
| Hijacked: Flight 285 | 1996 | TV Movie | Shayna Loring |
| Melrose Place | 1995 | TV Series | Shelly Hanson |
| University Hospital | 1995 | TV Series | Tracy Stone |
| Knight Rider 2010 | 1994 | TV Movie | Hannah Tyrie (as Heidi Leick) |
| Law & Order | 1993 | TV Series | Kathy Rogers |
| CBS Schoolbreak Special | 1992 | TV Series | Stephanie |
Self
| Title | Year | Status | Character |
| --- | --- | --- | --- |
| Hudson Leick Yoga Basics | 2016 | Video | Herself |
| From the Mouths of Babes | 2012 | TV Series documentary | Herself (2014) |
| Xena Warrior Princess: The Final Season | 2005 | Video documentary short | Herself |
Archive Footage
| Title | Year | Status | Character |
| --- | --- | --- | --- |
| Xena: Warrior Princess | 1997-2001 | TV Series | Callisto |
Source:
IMDb