• Kimi "AngelsKimi" was born on 23 September 1992 in the United States and is of Korean origin.
• She matriculated from her local high school in 2010, then entered UCI, though her degree is unknown.
• Kimi streams and has two YouTube channels, "AngelsKimi" and "Angels ASMR".
• She is dating FedMyster, another YouTuber and Twitch streamer.
• She is estimated to have a net worth of around $300,000.
 
AngelsKimi is a popular streamer and YouTuber, who is famous for her ASMR videos and "League of Legends" (LoL) streams. Let's find out more about her current relationship status, real name, age, etc.
Early life and family
Kimi "AngelsKimi" was born on 23 September 1992 in United States, so under the sign of Libra and holding American nationality. Little is known about her family, except that both of her parents are of Korean origin, and she has an older brother, whose name is unknown. She once shared that she grew up on the East Coast and still lives there. As to her nickname, it is formed from two words – "Angels" is her in-game community in the game she plays most, "League of Legends", and "Kimi" is her real name.
From her childhood, Kimi was attracted by video games, and spent a lot of time playing them, of which her family was quite supportive. When Kimi decided to become a streamer on a full-time basis, her parents supported her in that too.
Educational background
Kimi matriculated from her local high school in 2010, then entered UCI (University of California, Irvine) and enjoyed it very much – she called the place 'awesome', considering it to be a safe school which has a lot to offer in the field of leisure and sports. However, Kimi never shared what degree she got from UCI, so this information is still unavailable.
Career
Nothing is known about Kimi's offline career, as she's never shared anything about her working experience in any position. All is known is that she started streaming in 2015, and soon decided to make it her full-time job. She was mainly streaming the game LoL, but then, due to demand of the audience and way too frequent questions, she also started streaming "Minecraft", "Maplestory" and "Teamfight Tactics". She once admitted she suffers a bit from attention of her audience, as when she enters LoL her game always lags for several minutes as she gets over 50 direct messages saying: 'Hi!'. She also mentioned that she didn't want to hurt anybody, but she decided not to add everybody to her friend list, as it was overwhelmed.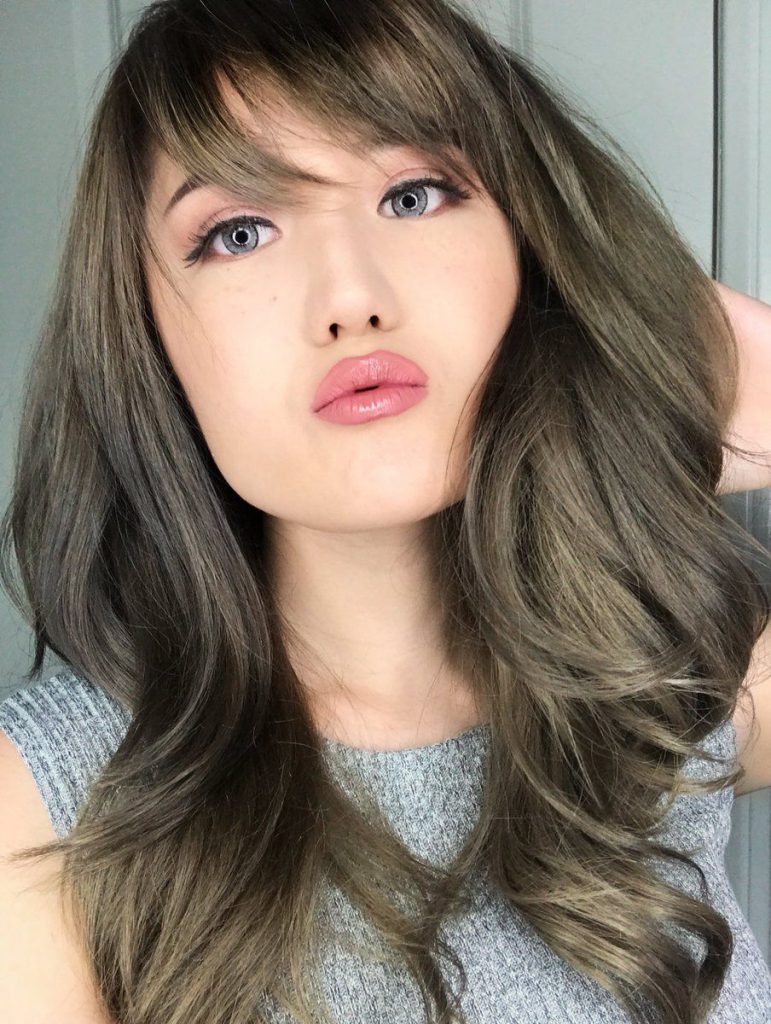 In 2106 Kimi decided to create two YouTube channels – one for her gaming videos (shortcuts from her streams), and one for her ASMR videos. Thus she now has "AngelsKimi" which has over 75,000 subscribers, and "Angels ASMR", which has even more followers – over 85,000 people subscribed to this channel. In 2018 Kimi, became a Twitch partner which meant she got her "Subscribe" button on her streaming profile. From that moment, according to Kimi herself, she felt much relaxed, as her income would be more stable.
KippoApp
Kimi is on the list of founders of the new app called "Kippo", a social and dating app which was created by gamers for a digital generation. The app is already available for Beta testing, and Kimi is sure to benefit from it.
Personal life, boyfriend Fed "FedMyster"
Kimi prefers to keep her private life low-key, but recently shared some details about her current relationship status. On her Instagram account she posted a photo of herself from the Coachella event, holding the hand of another YouTuber and Twitch streamer, FedMyster. He also posted their mutual photo on his Instagram account captioned with the words: 'We out here'. His fans were a bit upset with the news he decided to date Kimi over his long-term best friend Pokimane – another female streamer and content creator – as they got used to Pokimane since she appeared many times in Fed's videos and streams. However, Fed announced Pokimane was just a friend for him, but he was dating Kimi.
Earlier struggles with personal life
For a long time Kimi didn't have a boyfriend, and even someone appeared next to her, the relationship didn't last long. She once shared that she would like to date an LoL player, as they would have a lot in common and lots of topics to discuss. She also shared that she would rather choose an older partner than a younger one, saying: 'I think I'd go 4 years older, but not 4 years younger'. Kimi always looked for intelligence, charisma and confidence in a guy, considering these qualities to be the most important for her to feel comfortable in a relationship. Nevertheless, searching for the right guy was sometimes tough for Kimi; she didn't have any boyfriend to take her to the school prom, so she had to go there with her friend.
When in high school, she liked two guys but one of them turned out to be 'a huge jerk', and the second one didn't share her feelings, so it was a kind of unrequited love. Kimi didn't give up, but only had her first kiss in college. In 2018, answering her fans' questions, she shared that she hadn't had sex yet, but there was no rush for her.
Is Kimi bisexual?
Kimi mentioned she loved girls so many times that her fans thought she was bisexual, but answering the direct question Kimi denied: 'Nope! I just love girls!'. However, she keeps on joking about her fantasy relationship with other ladies; she once dropped that if she had a chance, she would have married Jessica from So Nyeo Shi Dae (SNSD, eng, "Girls' Generation"), a K-pop group from South Korea. Nevertheless, she admitted that in real life she was still searching for a guy to date.
She also mentioned that love had no color for her, and she would date any person not caring about his race. However, she shared that she always ended up dating Asians, since they had similar cultures and interests.
Hobbies, favourite things and interesting facts
Kimi likes everything related to Korean cuisine; she enjoys kimchi (a traditional Korean spicy vegetable appetizer) and always has it in her fridge. She also likes sushi and prefers rolls with salmon. Ddukguk tops her chart list of her favorite Korean food (a rice cake soup), but she also finds milk delicious. Kimi likes food experiments: she once tried an unusual dessert of strawberries stuffed with tomatoes and drizzled with maple syrup and chocolate, and found it very tasty.
Her favorite perfume is "Chance" by Chanel.
Her favorite K-pop group is DBSK (Dong Bang Shin Ki), a duo from South Korea.
As for her favorite music genres, she likes EDM (Electronic Dance Music), throwback songs, orchestral/classical music and alternative rock; she doesn't listen much rap or hip-hop, she doesn't like heavy metal.
Kimi's favorite movie is "Pitch Perfect 2".
She also enjoys watching the "Spongebob Squarepants" cartoon.
Shedoesn't have any phobias, but she is scared of various insects, such as centipedes and spiders
Kimi doesn't know Korean – some of her fans made fun of her for being a Korean but not knowing the language, asking what kind of Korean she was! Kimi always tried to ignore such questions, or calmly answered: 'Same'. However, she once shared that she would love to speak Korean fluently one day. If she could describe herself in three words, they would be: outgoing, optimistic, sleepy..
Social media presence
Kimi is quite active on various social media platforms. She has a profile on Instagram which has over 170,000 subscribers; her Twitter is read by almost 95,000 people, and as to her Twitch stream, it is just about to hit the 200,000 followers milestone.
holy pink ?✨ pic.twitter.com/xOB9mYCO15

— kimi ?? (@angelskimi) July 30, 2019
Appearance, clothing style
Kimi has long light brown hair which she used to dye various shades of blonde, from light caramel to milk chocolate; she has hazel eyes. She is 5ft 4ins (1.64m) tall, and weighs around 125lbs (57kgs). Her vital statistics are not available at the moment, though she used to complain her breasts were way too small, and also that she would like to have longer legs. Her fans often compare her appearance with the vocal leader and visual of the band "Red Velvet", Irene (whose real name is Bae Joo-hyun); she is a South Korean singer, model, television host and rapper – Kimi feels very happy and pleased when she is compared to Irene, since she is a huge fan of her. Kimi admitted that her skin was far from perfect, though the camera makes it look almost flawless; she goes for traditional "Korean skincare", which is based on whitening and moisturizing. As to her clothing style, she prefers casual looks.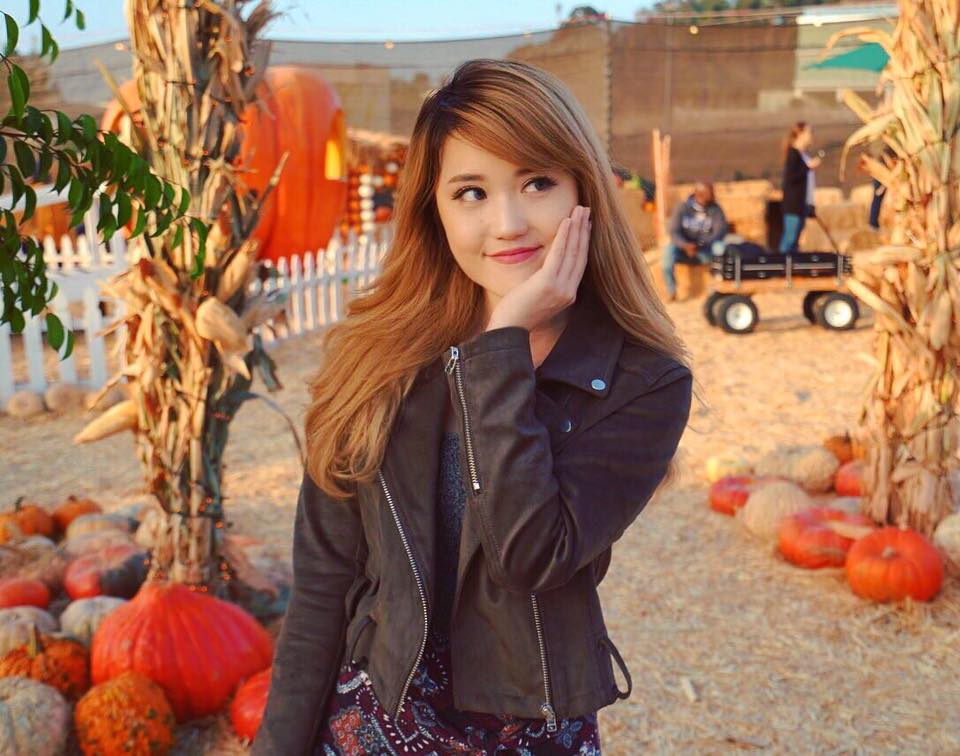 Net worth and salary
Authoritative sources estimate Kimi's net worth to be around $300,000, earned from both of her YouTube channels (around $500 per month from both of them); she also benefits from her Twitch channel and subscriptions there, adding donation tips to this. The Kippo app can become her future income source, as she is one of the founders, and if the app becomes popular, Kimi will earn an impressive amount of money from it. It is worth saying that the engagement rate of her subscribers on her Instagram is quite high, and she benefits up to $850 per post there. As Kimi is a consistent and hard-working person, her net worth is only going to grow.