• Perry Noble was born in South Carolina, USA and is a preacher, author and former pastor of New Spring Church
• Perry had a tough childhood and found solace in faith and church
• Perry founded the Southern Baptist megachurch New Spring Church in 2000 and it grew to become the second-fastest-growing church in the US
• Perry faced considerable controversy which led to his removal from the church and a divorce
• Perry is active on social media and has amassed a large following on Facebook, Instagram and Twitter
 
Who is Perry Noble?
Perry Noble was born on the 24th June 1971 in South Carolina, USA, and is a preacher, author and former pastor who came to prominence through being as a senior pastor at New Spring Church, a megachurch headquartered in Anderson, South Carolina. He served at the church for more than 15 years, but was recently removed from his position after a string of controversies.
Early Life, Parents, and Education
Perry had a tough childhood; his mother died of cancer when Perry was just 12 years old; during her battle, Perry would often visit her in the hospital, but once she lost the battle, Perry started hating hospitals and visits. To make things worse, Perry's father remarried several times, and Perry felt like he didn't belong anywhere. Eventually he found his solace in faith and church.
Career Beginnings
Perry founded the Southern Baptist megachurch New Spring Church in January 2000, and the number of his followers steadily increased, eventually launching Perry to stardom. From Anderson, the church expanded to other areas of South Carolina, including Clemson, Aiken, Charleston, Myrtle Beach, Powdersville, Columbia and other parts, making it the second-fastest-growing church in the entire US.
Rise to Prominence
As his church was growing, Perry became more popular, and at the peak of his popularity, New Spring Church had more than 32,000 people attending 11 campuses across South Carolina, with another 7,500 weekly viewers tuned in via an online live stream. However, from 2014 Perry's popularity began to decline, which ultimately resulted in his removal from the senior pastor position.
Got some serious "bed head" going on this morning! pic.twitter.com/4nbRqMWqfh

— Perry Noble (@perrynoble) October 30, 2017
Perry Noble Controversies
During a Christmas Eve service in 2014, during his sermon Noble used the word "nigger", which set in motion a ton of negative critiques towards Noble and his sermon, all stating that he was a racist. That was not the end to controversy, as in his next sermon Perry spoke about the Ten Commandments, and how there was no Hebrew word for "command", but it does exist.
He was criticized to the point at which he had to make an official apology to the community for his sermon. Following these controversies, Perry was never the same again – he started drinking and became depressed, which resulted in his removal from the church on the 10th of July 2016.
An Accomplished Author
Since starting his career as a preacher, Perry has authored several books, including "Unleash!: Breaking Free from Normalcy", "Overwhelmed: Winning the War Against Worry", and "The Most Excellent Way to Lead", the sales of which havecontributed to his wealth.
Do You Know How Rich Perry Noble Is?
Perry has become a rather popular person over the years, and though his inner struggles have kept him away from church for quite some time, he still finds a way to speak with his followers, and will apparently return to duty once he is fully recovered. So have you ever wondered how rich Perry Noble is, as of mid- 2018? According to authoritative sources, it has been estimated that Noble's net worth is as high as $2.5 million.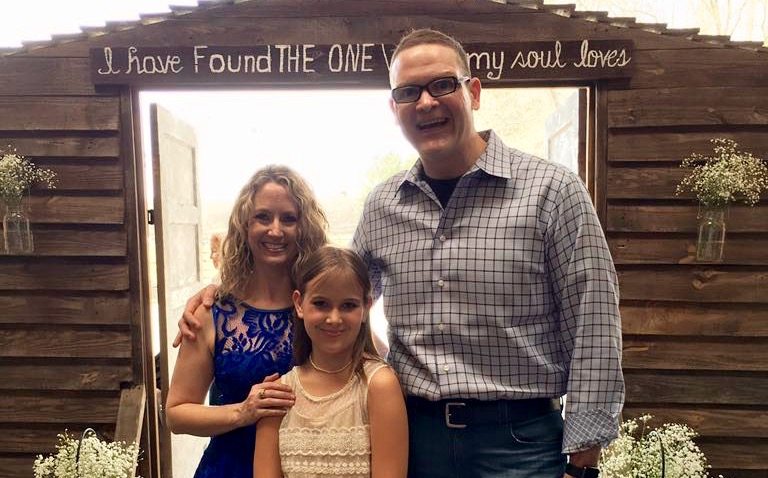 Do You Know About Perry's Personal Life, Marriage, Wife, Children?
Back in 2000, Perry tied the knot with his long-time girlfriend Lucretia; the couple welcomed a daughter, Charisse in 2007. Unfortunately, Perry's problems in professional life also had a negative impact on his personal life, which led to divorce from his wife in November 2017. He stated in regards to his divorce, that he could never imagine that he would be in such a position that he must divorce his wife.
Is Perry Noble on Social Media?
Perry can be found on such social media networks as Instagram, Facebook, and Twitter as well, which he has primarily used to share his gospel. Once he was removed from the church, he became much more focused on social media platforms. Now, his official Facebook page, has over 105,000 followers, while on Instagram, Nobble is followed by more than 60,000 people and on his official Twitter account, Perry has a total of 108,000 most loyal fans. So, if you aren't a fan already of this preacher and pastor, and you are interested in the message he shares with the world, then this is a fantastic opportunity for you to become his fan – just follow the links to his official pages.
Movies
Archive Footage
| Title | Year | Status | Character |
| --- | --- | --- | --- |
| Church of Tares: Purpose Driven, Seeker Sensitive, Church Growth & New World Order | 2012 | Video documentary | Himself - Pastor, New Spring Church |
| Pastor Mike Online | 2011 | TV Series | Himself |
Source:
IMDb
,
Wikipedia