• Born David Brooks Ayers in Mississippi, USA in 1968
• Graduated from Mississippi State University with a Bachelor of Science, Business Administration and Management degree
• Reality TV star best known for his relationship with Vicki Gunvalson from 2007-2015
• Has had a few legal troubles and controversies
• Has a net worth of $150,000 and is active on Twitter and Instagram


Who is Brooks Ayers?
Born David Brooks Ayers on the 1st January 1968, in Mississippi, USA, he is a businessman and reality TV star, but best known to the world for his relationship with famous TV star Vicki Gunvalson which lasted from 2007 until 2015. During this time, Brooks and Vicki were a part of several controversies, that only benefited Brooks' popularity.
Thank you @HailStateMBK and @headshotpeters_ for a great ending to my birthday! Y'all were dominant from the start! Go get us OUR NIT Championship! #funtowatch #HAILSTATE pic.twitter.com/bJJY02jEv9

— Brooks Ayers (@BrooksAyers) March 21, 2018
Early Life, Parents, and Education
Although Brooks has become a rather popular person in the last several years, there isn't much information about his childhood. The only thing familiar from his past is the fact that he graduated in 1989 from Mississippi State University with a Bachelor of Science, Business Administration and Management degree.
Career Beginnings
Brooks started his career in the mid- '90s and has worked for a number of healthcare companies, but since his move to California, he has switched his vocation and is now a reality TV star. Nevertheless, he is referred to as a businessman, with a few successful investments, about which more information will surface in the upcoming years. According to some reports, he also works for DocRx, which is a licensed manufacturer, wholesaler and distributor of healthcare products and services for hospitals, pharmacies, and physicians.
Rise to Prominence
Brooks entered the media in 2007 when he and Vicki Gunvalson first met; the couple ran into each other at a conference, organized by an insurance company, and hit it off almost immediately, starting a romantic relationship that lasted until 2015. They had numerous ups and downs during those seven years, but would always return to each other. Vicky gave Brooks 16.67 shares of her own Vodka Company, however, there were some legal problems later, but the charges were dropped. Brooks reached new heights when he began appearing in the reality show "The Real Housewives of Orange County", alongside his wife. He was a part of the show from 2012 until 2015, when his and Vicki's relationship ended. Nevertheless, during his stint in the show, Brooks' net worth increased to a large degree.
Fake Cancer Diagnosis
In order to attract even more attention to himself, Brooks faked a cancer diagnosis; he told his wife that the doctors had diagnosed him with the stage 3 Non-Hodgkin lymphoma, but asked her not to tell anybody. However, she sought help and support from her friends, especially Tamra Judge, and Shannon Beador, but as time went by, more people started doubting the truthfulness of his diagnosis. It all came to an end in 2015, when Brooks admitted that he faked the disease. His relationship with Vicki also came to an end in 2015. Since then, Brooks has continued with his normal life, and has apologized for his deceit.
Life Before Vicki Gunvalson
Before Brooks and Vicki met for the first time, Brooks was married to Kim Ayers, who left him following the start of Brooks' and Vicki's relationship. Brooks is the father of three, two of which he had with his ex-wife, a daughter Reagan, and a son Joey while he is also the father of a child born to Nicolette Catanzarite. Both Kim and Nicolette went after Brooks for child support, but he failed to pay-up, apparently because of his financial state.
Second Marriage
Since breaking up with Vicki, Brooks has continued on with his life, and numerous publications reported his second marriage; on the 28th March, Brooks tied the knot with Christy Lindeman after dating for about a year; hopefully this time it will be happily-ever-after.
Do You Know How Rich Brooks Ayers Is?
Brooks has had a number of problems in his life, both personal and professional. He has managed to bounce back every time and is now slowly recuperating. So, have you ever wondered how rich Brooks Ayers is, as of mid- 2018? According to authoritative sources, it has been estimated that Ayers' net worth is as high as $150,000.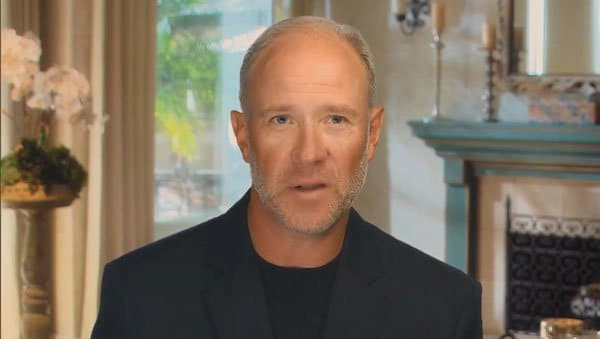 Troubles with the Law
In addition to controversies about
unpaid child support
, fake cancer diagnosis, and his on-again-off-again relationship with Gunvalson, Brooks had a few charges to his name. Back in 2005, Brooks was arrested after being caught for DUI, then several times arrested for battery and other misdemeanors. To speak further of his problems, during his relationship with Vicki, Brooks wasn't on great terms with Brianna, Vicki's daughter.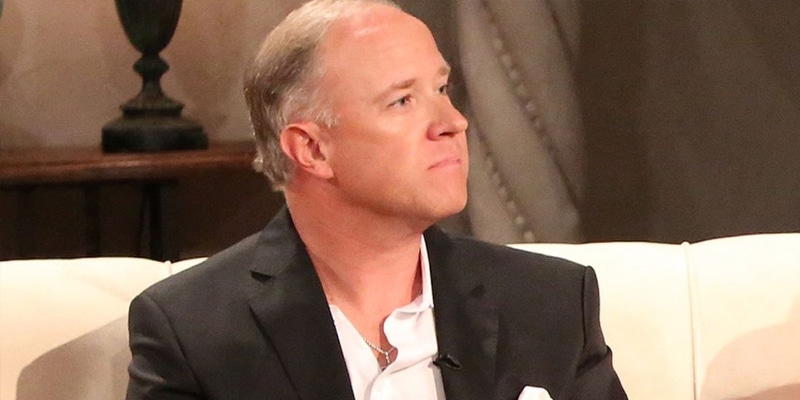 Is Brooks Ayers on Social Media?
Brooks, a rather controversial celebrity, is quite active on social media platforms, primarily Twitter, though he is also no stranger to Instagram. His official Twitter account has more than 20,000 followers, with whom he has shared details from his personal life, his opinions, and ideas. On Instagram, Brooks has over 2,000 followers, however, his page is private and you need to ask him to see his posts. He doesn't have an official Facebook page. So, if you aren't already a fan of Brooks Ayers, then this is a fantastic opportunity for you to become one.
General Info
| | |
| --- | --- |
| Profession | Businessperson |
| Nationality | American |
Family
| | |
| --- | --- |
| Spouse | Kim Ayers |
| Children | Reagan Ayers, Joey Ayers |
Social profile links
Source:
IMDb
,
Wikipedia