• Arlene Silver is a make-up artist best known as the wife of actor, comedian, singer, dancer, writer, and producer Dick Van Dyke
• She spent her childhood in The Bronx and finished high school there
• She started her career in 2003 in the comedy-drama film "Carolina"
• She met Dick Van Dyke in 2006 at the SAG Awards
• Dick Van Dyke is a Primetime Emmy Award-winning actor, comedian, radio, and television personality

Known for movies

Who is Arlene Silver?
Arlene Silver was born on the 21st September 1971, in New York City USA, and is a make-up artist who has worked on such projects as "Murder 101: If Wishes Were Horses", a television film, then "The Men of The Next Three Days", among other projects. However, she is best known to the world as the wife of the famous actor, comedian, singer, dancer, writer, and producer Dick Van Dyke.
Arlene Silver Bio: Early Life and Education
Arlene spent the majority of her childhood in The Bronx, finished her high school there and later moving to California for a University degree. Unfortunately, there isn't any other information about Arlene's early life, including the identity of her parents and whether this prominent person has any siblings or not. Hopefully, information like this will become available in the near future.
https://www.facebook.com/photo.php?fbid=10155216218842181&set=pb.627987180.-2207520000.1536832760.&type=3&theater
Career
Before meeting Dick, Arlene was a make-up artist; she started her career in 2003 in the comedy-drama film "Carolina", as an assistant in the art department. Her name steadily became better known, and she was given new responsibilities when it comes to make-up on film. It was in 2007 that she got her first credit as a make-up artist, on the film "Murder 101: If Wishes Were Horses", and the same year worked on several other projects, including "The Men of Delta Farce Salute the Troops", then "Mr. Chili: Too Hot for TV!", and "Hacienda Confidential". In 2008 she worked on another installment of "Murder 101", this time entitled "New Age", and the same year on "Making Witless: The Cast on the Cast". However, her most prominent work was the make-up for the short film "The Caretaker 3D" in 2010. Since then, she worked on several other projects, with the most recent being the short video "Merry Xmas" in 2015.
Popularity through Marriage
Arlene, although a star on her own, became even more famous through her marriage to Dick Van Dyke. The two met in 2006 at the SAG Awards, when Dick approached her and asked her for her name. In interviews, Dick stated that he had never approached another stranger in his life and that Arlene was an exception. He was stunned by her beauty, but the couple dated for six years before deciding to tie the knot. Their
unconventional love
, raised a few eyebrows, but the two have proven that love is ageless and knows no boundaries. Although the two don't have children of their own, Arlene is a step-mother to Christian Van Dyke, Barry Van Dyke, Stacy Van Dyke and Carrie Beth van Dyke, Dick's children from his first marriage to Marjorie Willett. Once she became known as the second wife of Dick Van Dyke, everybody wanted to know more about Arlene and her life before she met Dick. However, she has managed to keep hidden all the important details of her life to that point, but hopefully she starts sharing important details about her life.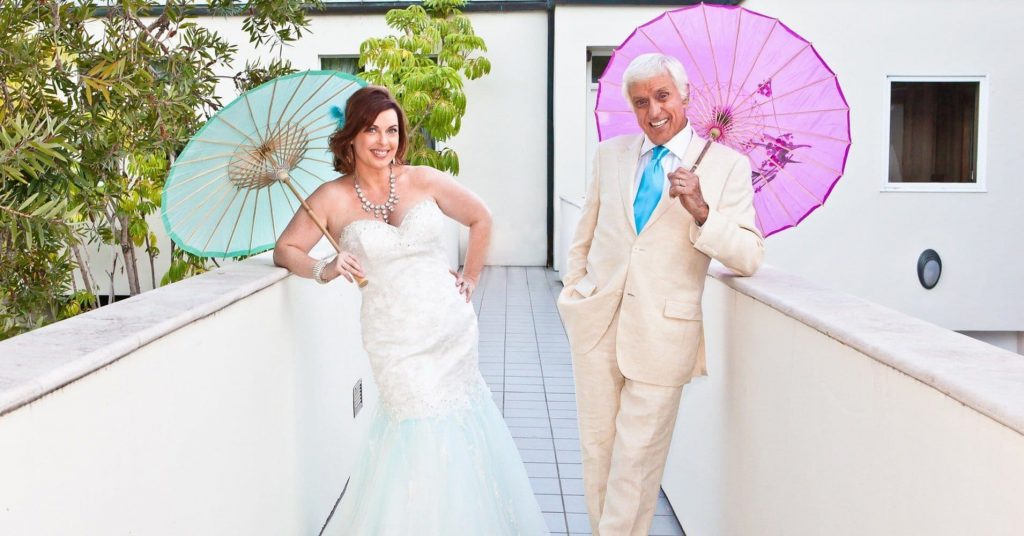 Arlene Silver's Husband, Dick Van Dyke
Now that we have covered all the major details about Arlene's life and career, let's now share some information about her husband, Dick Van Dyke. Born Richard Wayne Van Dyke on the 13th December 1925, in West Plains, Missouri USA, and is a Primetime Emmy Award-winning actor, comedian, radio, and television personality, whose career has spanned over seven decades and has left his mark on every media of the entertainment world. He started on Broadway, and slowly transferred to television and later radio. Some of his most prominent projects are the sitcom "The Dick Van Dyke Show" (1961-1966), then "Mary Poppins" (1964), "The Comic" (1969), "Diagnosis Murder" (1993-2001), and many other film and television projects. Thanks to his successful career, Dick was inducted into the Television Hall of Fame in 1995, while received the SAG Life Achievement Award in 2013, which is the highest honor bestowed by the Screen Actors Guild.
Early Life
Dick is the son of Loren Wayne Van Dyke and Hazel Victoria, and had an older brother, Jerry Van Dyke, who sadly passed away on the 5th January of heart failure. Dick grew up in Danville, Illinois where he went to high school, but left in 1944 as he wanted to join the US Army Air Force as a pilot, but unfortunately he was underweight for the position and after being denied several times, he became a radio announcer, although eventually reached the Special Services and entertaining troops in the continental US. Dick ultimately obtained a high school diploma in 2004.
General Info
| | |
| --- | --- |
| Full Name | Arlene Silver |
| Profession | Make-up artist |
Family
Social profile links
Facts
Pictures
Movies
Make Up Department
| Title | Year | Status | Character |
| --- | --- | --- | --- |
| Making the Next Three Days | 2011 | Video short makeup artist | |
| The Men of The Next Three Days | 2011 | Video short makeup artist | |
| The Caretaker 3D | 2010 | Short makeup artist | |
| Die Laughing! | 2008 | Video short makeup artist | |
| Larry's Use of the Analogy | 2008 | Video short makeup artist | |
| Making Witless: The Cast on the Cast | 2008 | Video short makeup artist | |
| Murder 101: New Age | 2008 | TV Movie make up to D. Van Dyke | |
| Hacienda Confidential | 2007 | Video short makeup artist | |
| Mr. Chili: Too Hot for TV! | 2007 | Video short makeup artist | |
| The Men of Delta Farce Salute the Troops | 2007 | Short makeup artist | |
| Murder 101: If Wishes Were Horses | 2007 | TV Movie makeup artist: Mr. Van Dyke | |
Art Department
| Title | Year | Status | Character |
| --- | --- | --- | --- |
| Carolina | 2003/I | art department production assistant | |
Source:
IMDb
,
Wikipedia