• Nick Crompton is a British internet celebrity and former COO of Team 10.
• He is the co-founder of the social media marketing agency Social Chain.
• He has gained prominence as a YouTube celebrity and is also active on other social media platforms.
• He is openly gay and is in a relationship with Levy Erskine.
• His net worth is estimated to be around $1.6 million.
 
Nick Crompton is a British internet celebrity, who came into the limelight through his eponymous
YouTube channel
. However, he is probably best known for being the former Chief Operating Officer (COO) of the social media squad known under the moniker
Team 10
. Additionally, he is widely recognized for being the co-founder of the social media marketing agency named Social Chain.
Early Life, Childhood and Education
Nick Crompton was born under the zodiac sign of Aquarius on the 5th February 1995, in Bradford, Yorkshire, England, the older of two children. He is of British nationality while his ethnicity is white.
Except that the name of his father is John R. Crompton, there aren't any other relevant yet available details regarding his family's background, his mothers name as well as his parent's vocations that have been publicly disclosed. When it comes to Nick's schooling background, he matriculated from Titus Salt School (formerly referred to as Salt Grammar School), a school specializing in mathematics and computing located in Shipley, West Yorkshire.
Career
Nick dived into the digital world in July 2012, when he launched his YouTube channel on which he began to upload his daily Vlogs.
It quickly gained attention, and became quite popular in the online community. Although currently counting less than ten videos, all older than a year and with more than five million views, Nick's official channel currently counts nearly 485,000 subscribers. The most popular videos are "24 HOUR OVERNIGHT CHALLENGE AT MENCHIE'S FROZEN YOGURT" with 580,000 views, followed by "CARPOOL KARAOKE WITH SUNNY MALOUF" with 590,000 views and "MY RESPONSE TO BEHZINGA" in which he accepted Behzinga's boxing match challenge which has been seen over 1.1 million times.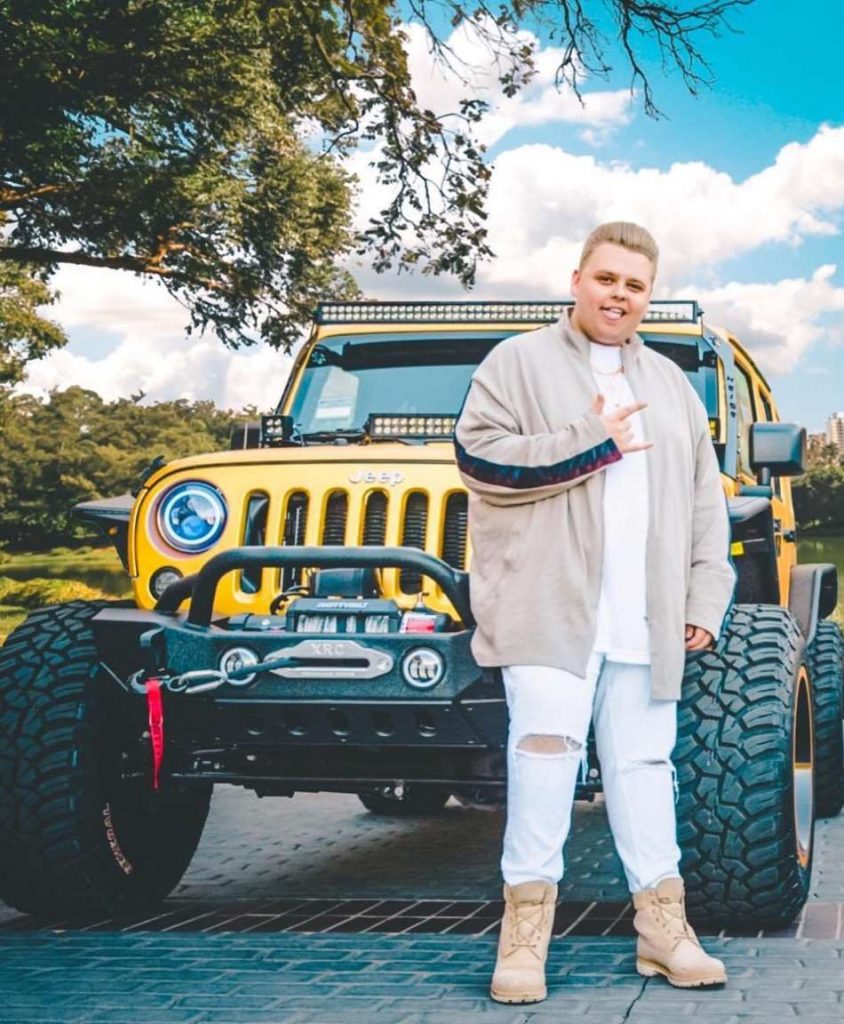 In December 2013, alongside Kade Speiser Nick launched his NewWorldOrder channel (previously known as ThePodGames) in which 'two 23 year olds dive into deep conversations about things they definitely aren't qualified to talk about', which, however, didn't quite live up to expectations – it's only amassed 3,000 subscribers.
To greater prominence Nick came in the mid-2010s, when he claimed the 'flattering title' of being the COO of the YouTube social squad named Team 10 – a group of young, like-minded YouTubers, with the goal to 'take over Hollywood', which aside from Nick and abovementioned Kade, also included Jake Paul, Justin Roberts, Erika Costell, as well as Chance Sutton, Ben Hampton and Anthony Trujillo.
In 2017 Team 10 appeared in Jake Paul's music video "It's Everyday Bro", and Crompton came into the limelight for his particular lyric claiming "England is my city". However, in May 2018 Nick 'resigned' from his position, and left the squad.
Crompton is also the founder and the owner of the social media talent label Social Chain, which he launched in 2015, with the mission to 'mentor, groom and publicize budding artists' primarily in Europe.
Episode 1 now live on all major podcast platforms! Is technology killing us? Find out what we think by following the link below! @nick @kade https://t.co/z8gDhHO7Vp pic.twitter.com/CwUG7ps12w

— New World Order (@NewWorldOrder) November 15, 2018
Over the years, it has grown into a successful business enterprise, and has become one of the biggest social media and influencer marketing agencies in the world, spreading globally with currently four operating offices in London and Manchester in England, as well as in Berlin, Germany, and New York, USA.
For its successful business ventures, it has been honored with several prestigious accolades, such as two consecutive The Drum Network's Social Media Agency of the year in 2015 and '16, Mark Hanson Award in 2016, Digital Entrepreneur of the Year Award and UK Agency Award's Best Large Agency 2016 honors.
So far, Nick has added several huge names to his professional portfolio, including collaborations with high-profile brands such as Apple, Puma, the BBC as well as Universal Pictures, British Airways, FIFA, SuperDry and ASOS to name a few.
Personal Life
Interested in Nick's personal life, aren't you? In November 2017, he announced that he is gay by sharing a video on Jake Paul's YouTube channel.
He met his boyfriend, Levy Erskine, on Tinder shortly after moving to Los Angeles, California, and they began dating. Nick is standing 5ft 10ins tall (1.77m), is weighing around 177lbs (80kgs), and also sports slick, combed-back blonde hair.
Aside from YouTube, he is also quite active on popular social media networks such as Twitter, on which he has 555,000 followers, as well as on Instagram, on which his official account – @nick currently counts over 1.9 million followers, adding steadily to his income.
Net Worth
Have you ever wondered how much wealth this popular 24-year-old YouTuber has accumulated so far? How rich Nick Crompton is? According to sources, it is estimated that his net worth as of late-2019, revolves around $1.6 million, which includes assets such as a custom-made Jeep Wrangler with a starting retail price of more than $35,000. It has all been acquired though his on-line activities, as well as through his business endeavors with his social media talent agency Social Chain.