Just a simple reminder that article is created and owned only by biographytribune.com. Article cannot be re-published in any other pages or documents. Copyright is protected by DMCA. All found copies will be reported.
Original source: https://biographytribune.com/who-is-production-designer-jane-musky-her-wiki-husband-tony-goldwyn-net-worth-wedding-kids-story/
Who is Jane Musky?
Jane Musky is an American production designer, as well as an art director, who is probably best known for her works in critically acclaimed Hollywood movies such as "When Harry Met Sally…" (1989), "Glengarry Glen Ross" (1992) and more recently "The Seagull" and "Set It Up", both in 2018. Besides these, Jane is also widely recognized for being the spouse of Hollywood's star actor and director Tony Goldwyn, who is best known for his appearances in movies including "The Last Samurai" (2003) and "The Mechanic" (2011), as well as in the TV series' "Law & Order: Criminal Intent" and "Scandal".
Jane Musky's Early Life and Education
Jane Michelle Musky was born under the zodiac sign of Gemini, on the 27th May 1954, in Maplewood, New Jersey USA, the only child of Olga, who was a real estate agent, and musician John Peter Musky. She is of white ethnicity and American nationality. Further details about her family's background haven't been publically disclosed to the present day. Upon completing her elementary education, Jane Musky matriculated from Columbia High School in her home town of Maplewood. There aren't any other available relevant details about Musky's educational background, such as college studies.
Jane Musky's Early Career
Prior to making a name for herself in Hollywood, Jane began her professional career in the theater business. She honed her skills as an art designer in London as well as in New York City, before working at the prestigious Williamstown Theatre Festival in Massachusetts. She also worked at the equally prestigious Glyndebourne Festival Opera, and was also engaged on Broadway's hit stageplays such as "The News" and "Barnum" among several others. In the early 1980s, Jane turned her career focus towards television, when she directed the "CBS Children's Mystery Theatre" TV series, and was the production designer in the 1982 short drama movie "Split Cherry Tree" which was followed by her work on the TV movie "Ghost Dancing" in 1983.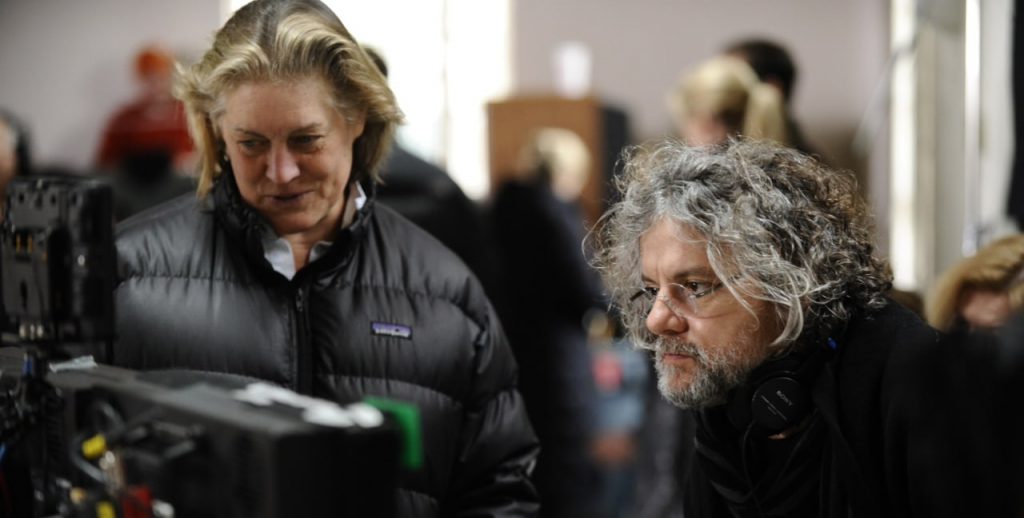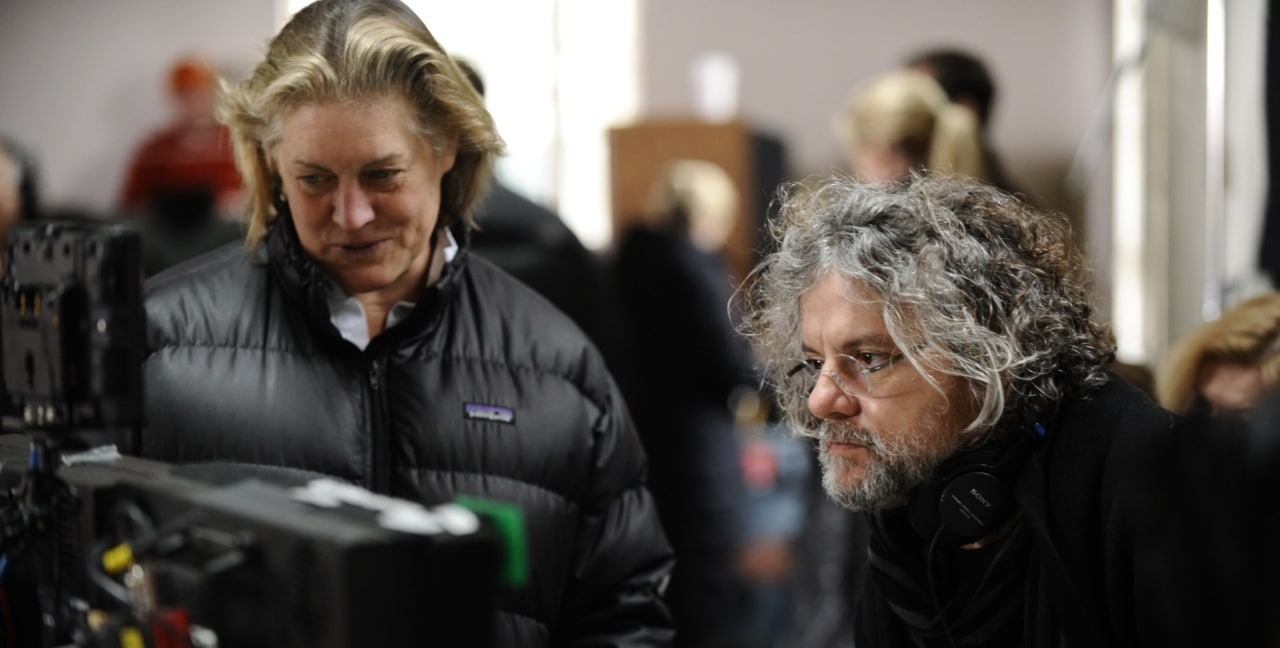 Jane Musky's Career in the moviemaking industry
The real breakthrough in Musky's career occurred in 1984, when she was approached by the legendary, critically acclaimed Oscar-winning filmmakers – the Coen Brothers, who hired her as the production designer on their crime drama thriller movie "Blood Sample." With her career set on a rising path, by the end of the decade Jane had already put her name on the production design of several of Hollywood's blockbusters, including "The Little Sister" (1986), "Raising Arizona" (1987), and "Young Guns" (1988).
To an even greater prominence Jane came in 1989, when she worked on one of the most popular movies of the 1980s, the Oscar-nominated comedy drama "When Harry Met Sally…" which was followed by the critically acclaimed Oscar-winning masterpiece, the 1990 fantasy drama "Ghost".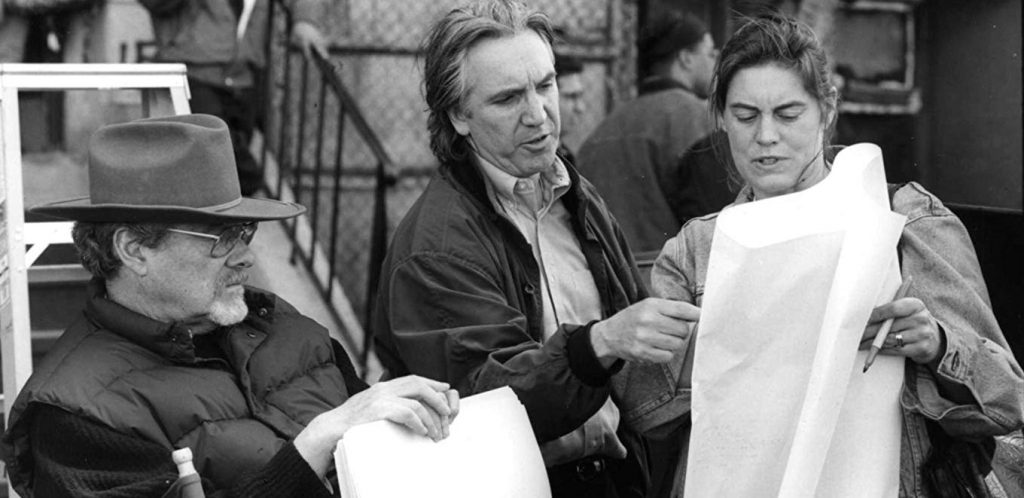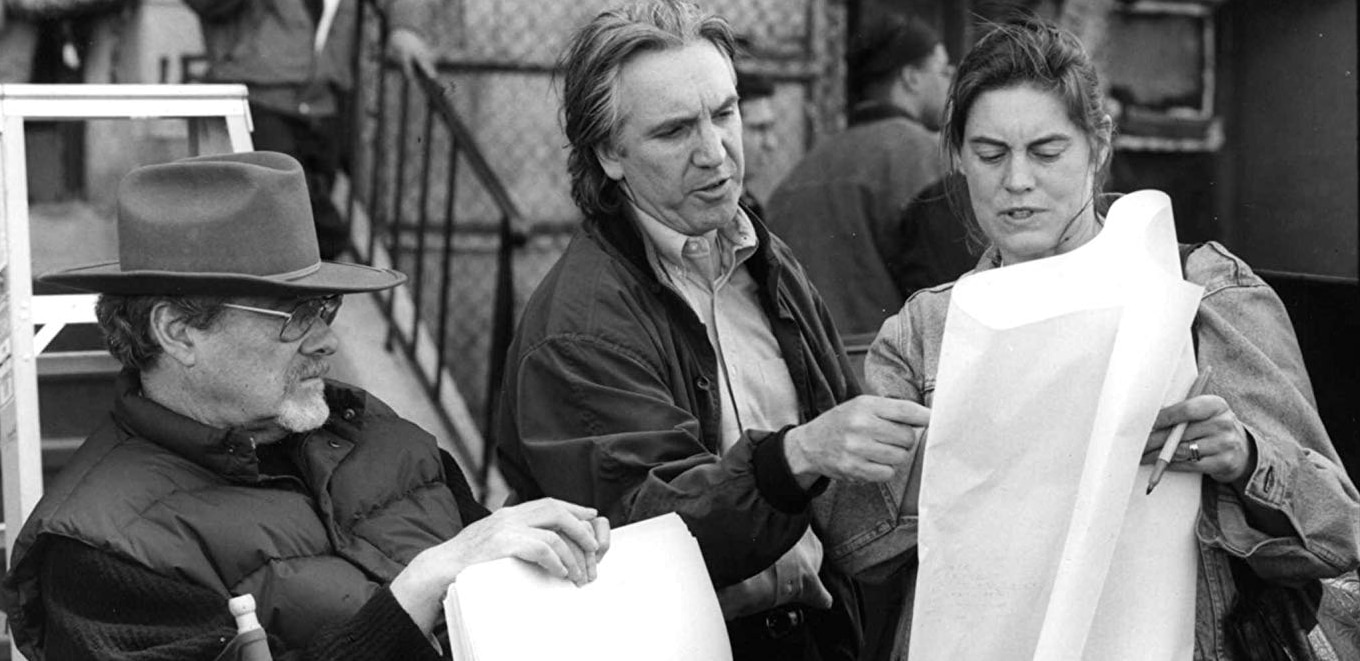 Throughout the 1990s Musky's career in production design blossomed, as she collaborated with some of the biggest names of the moviemaking industry, including Al Pacino, Sean Connery, Harrison Ford, Alec Baldwin and Brad Pitt to name a few, and worked on movies such as "Glengarry Glen Ross" (1992), "City Hall" and "The Devil's Own" (1997) among several others. During the 2000s Jane signed production design of popular movies including "Finding Forrester" (2000), "Mona Lisa Smile" (2003), "Hitch" (2005) as well as "Music and Lyrics" (2007) and "Notorious" (2009).
In 2010 Jane was engaged on the drama thriller movie "13", while in 2013 she collaborated with the director George Tillman Jr. on his critically acclaimed drama movie "The Inevitable Defeat of Mister & Pete". These were followed by a several others big-screen-engagements "She's Funny That Way" and "Boychoir" both in 2014, "Freeheld" (2015) and most recently the 2018 Russian drama movie "The Seagull". Apart from all these accomplishments, Musky had also added several television credits to her already abundant professional portfolio, such as the series "Do No Harm", "Ironside" and "Alex, Inc.".
In her professional career as a production designer in the moviemaking industry, which currently spans more than 36 years, Jane Musky has worked on over 50 motion pictures, so it is certain that this number will increase in the future as she still owns the game.
Jane Musky and her husband Tony Goldwyn
Aside from being widely known for her professional accomplishments in the moviemaking industry, Jane Musky is also widely recognized for being married to another celebrity – Tony Goldwyn, who is quite a multi talented personality, being not only an actor and singer, but a director, producer and a political activist as well.
Anthony Howard 'Tony' Goldwyn was born on the 20th May 1960 in Los Angeles, California USA, into a rather artistic family – his grandfather Samuel Goldwyn was a film producer and one of the moguls of the early era of Hollywood, while his grandmother was actress Frances Howard. Tony's father is film producer Samuel Goldwyn Jr. and his mother is actress Jennifer Howard. With a family background like this, it is no wonder that he managed to make quite a successful career for himself in the entertainment business, after graduating from Brandeis University from which he obtained a Bachelor of Fine Arts degree, and then attending the London Academy of Music and Dramatic Art.
Jane and Tony have been married since April 1987, and have welcomed two daughters – Anna Musky Goldwyn and Tess Frances Goldwyn. By being the one of the very few couples in showbiz still married after 30 years, one could conclude that they are happily married.
#JaneMusky's blissful marriage: Loyalty acts as key to longevity..#ecelebrityfactshttps://t.co/dsERixwadO pic.twitter.com/9BABGYqjn3

— eCelebrityFacts (@ecelebrityfacts) November 11, 2016
Jane Musky's Net Worth
Curious about Musky's financial status, aren't you? Have you ever wondered how much wealth this 64-year-old American Hollywood star has accumulated so far? How rich Jane Musky is? Well, Jane's net worth as of November 2018, and estimated authoritative sources, is over $1 million, while that of her husband wealth revolves around the sum of $6 million which certainly rounds off quite an impressive amount of wealth, all acquired through her professional career in the production design department of Hollywood movies, which has been active since the early 1980s.