• Rosanna Pansino is a popular YouTuber with 11 million subscribers
• She is currently in a relationship with Mike Lamond since 2018
• Mike Lamond is a former e-sports commentator who is now worth $3 million
• Rosanna has pursued acting before her YouTube career and has now amassed a net worth of $9 million
• Rosanna is 4ft 10ins tall and weighs 105lbs with 34-24-34 inches vital statistics

Known for movies
Short Info
| | |
| --- | --- |
| Mark | Petite frame |
| Fact | Participated in the "Walk to End Alzheimer's" benefit for Alzheimer's Association. (2013). |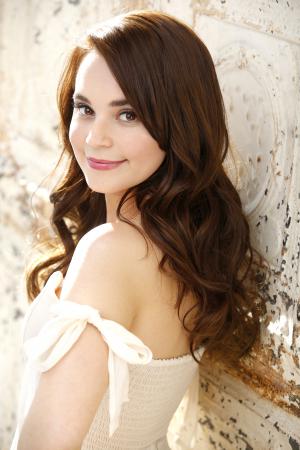 Who is Rosanna Pansino's Boyfriend Today?
First, let's answer the question of who is Rosanna Pansino, as we believe that many don't know much about her. Well, Rosanna is a popular YouTuber who runs her own channel, on which she has more than 11 million subscribers. She has uploaded content in regards to her cooking skills, and you can see her preparing various cookies, cakes, and other treats.
So, now that we know who she is, let's see who is she dating. Well, according to reports, Rosanna is in a relationship with Mike Lamond, who was an e-sports commentator but ceased this practice in 2015. The couple has been together since November 2018, and he has often featured in Rosanna's videos, including "PANCAKE ART CHALLENGE with my Boyfriend!!!", then "Baking With My Boyfriend!- Fortnite Cake- Nerdy Nummies", and numerous others.
Mike Lamond Wiki: Age, Childhood, and Career
Mike Lamond was born on the 4th May 1987, in Bakersfield, California USA, but lived in Nipomo in San Luis Obispo County for the first 11 years of his life, after which he moved to Gresham, Oregon with his parents and older brother.
He started playing video games when he was 11 years old, focusing primarily on the real-time strategy game "StarCraft". His love for the game increased, and he began following professional games through the streaming service GOM TV. This encouraged him to start a YouTube channel, on which he would upload videos with commentary on the "StarCraft: Blood War" professional competition. He began gaining significant popularity, partly because he was uploading 100 videos per month. This brought him to the notice of other commentators, and he began collaborating with them, especially with Alex Do, better known as HD. However, at the peak of his popularity in 2015, Mike decided to step down from his YouTube career, and took down his channel. Since then, he hasn't been active in the media, up until he started appearing with his girlfriend on her own YouTube channel.
Mike Lamond Net Worth
Since becoming involved in the YouTube community, Mike is now a national star, and his success has only increased his wealth. So, have you ever wondered how rich Mike Lamond is, as of early 2019? According to authoritative sources, it has been estimated that Lamond's net worth is as high as $3 million, which is pretty impressive, don't you agree?
Rosanna Pansino Wiki: Age, Childhood, and Education
Rosanna Pansino was born on the 8th June 1985, in Seattle, Washington State USA, and is a YouTuber, actress, baker and author as well. She has created the Nerdy Nummies series on YouTube, which has brought her great popularity.
Her love for baking appeared first when she was still a child; she often found herself in the kitchen with her grandmother, and her love for cooking and baking only grew. When it comes to her education, Rosanna graduated from the Pacific Lutheran University.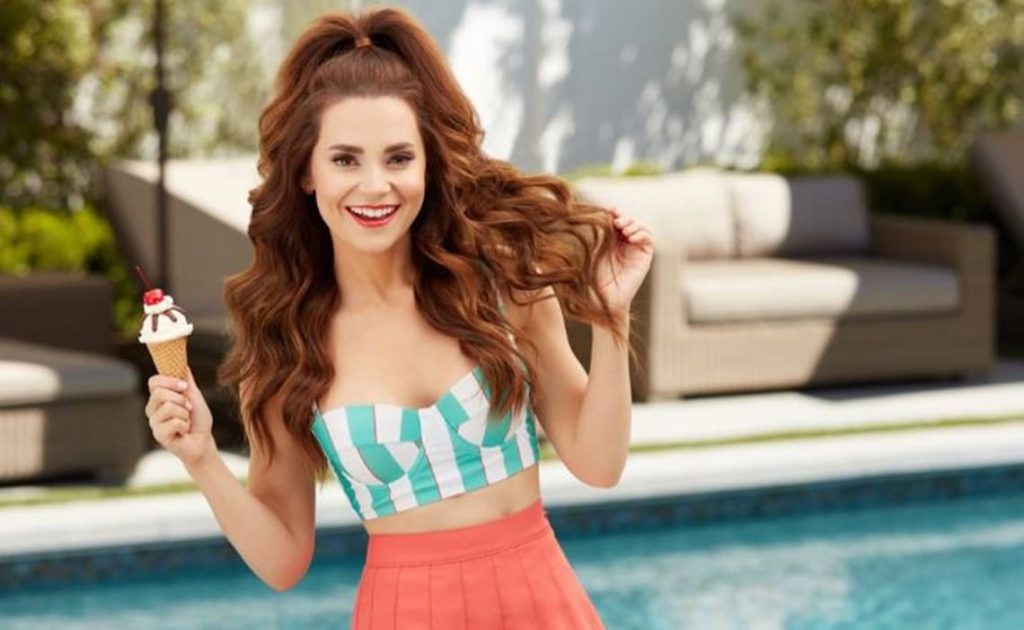 Before she started her YouTube Channel, Rosanna pursued acting; however, after only a few minor roles in such TV series as "Parks and Recreation", and "CSI: Crime Scene Investigation", she start to concentrate on her YouTube channel.
Encouraged by her close friends, Rosanna uploaded her first video, and soon after launched the Nerdy Nummies series, in which she makes nerd-themed baked goods. The show has brought her vast popularity, and she now has more than 11 million fans, while her videos have received around 2.7 billion views. Impressive, right? Some of her most popular videos include "HOW TO MAKE A DISNEY PRINCESS SISTERS CAKE", "MY LITTLE PONNY CUPCAKES", and "HOW TO MAKE A RAINBOW CAKE", among numerous others.
Rosanna Pansino Net Worth
Since launching her career, Rosanna has become quite successful, which has only increased her wealth. So, have you ever wondered how rich Rosanna Pansino is, as of mid- 2019? According to authoritative sources, it has been estimated that Pansino's net worth is as high as $9 million, which is pretty impressive, don't you agree? Undoubtedly, her wealth will increase in the future, assuming that she successfully continues her career.
Relationships Before Mike Lamond
Rosanna hasn't shared much about her love life with her fans, before Mike, but we have still discovered some interesting facts about her love life. Back in 2016, it was revealed that Rosanna was in a relationship with the actor Josh Sussman, who is best known to the world as Hugh Normous in the TV series "Wizards of Waverly Place", but their relationship didn't last long and they eventually broke up.
Rosanna Pansino Height, Weight, and Body Measurements
Do you know how tall Rosanna Pansino is, and how much she weighs? Well, Rosanna stands at 4ft 10ins, which is equal to 1.47m, while she weighs approximately 105lbs or 48kg, and her vital statistics are 34-24-34 inches. She has brown hair and dark brown eyes, and is regarded as quite beautiful.
General Info
| | |
| --- | --- |
| Full Name | Rosanna Pansino |
| Height | 1.47 m |
| Profession | Actor, YouTuber, Baker, Author |
| Education | Pacific Lutheran University |
| Nationality | American |
Family
Accomplishments
| | |
| --- | --- |
| Awards | Shorty Award for Best in Food |
| Nominations | Goodreads Choice Awards Best Food & Cookbooks |
Social profile links
Marks
| # | Marks / Signs |
| --- | --- |
| 1 | Petite frame |
Facts
| # | Fact |
| --- | --- |
| 1 | In 2014, was nominated for a Streamy Award (Honoring the Best in Online Video), Best Food And Cuisine for the Show Nerdy Nummies. |
| 2 | In 2015, was nominated for a Streamy Award (Honoring the Best in Online Video), Best Food And Cuisine for the Show Nerdy Nummies. |
| 3 | Participated in the "Walk to End Alzheimer's" benefit for Alzheimer's Association. (2013). |
| 4 | She is of Italian, Irish, German, Croatian heritage. |
| 5 | Her name 'Rosanna' means Rose of Grace in Italian. |
| 6 | In 2013, won a Shorty Award (Honoring the Best in Social Media) in the Food Category for her show Nerdy Nummies. |
| 7 | In 2012, was voted "Queen of the Web" with over 3.5 million votes online. |
| 8 | Taught English while living in China as part of a global poverty alleviation effort. |
| 9 | Was titled "Educational Goodwill Ambassador" from Tsinghua University, China. |
| 10 | Lettered in varsity gymnastics and varsity soccer her freshman year of high school. |
| 11 | Attended a Native American Elementary School. |
Pictures
Movies
Producer
| Title | Year | Status | Character |
| --- | --- | --- | --- |
| Nerdy Nummies | 2011-2017 | TV Series producer - 291 episodes | |
| Ro's Life | 2013-2017 | TV Series short producer - 124 episodes | |
| Ro's Tasty Treats: Holiday | 2015 | TV Special executive producer | |
| Ro's Tasty Treats: Halloween | 2015 | TV Special executive producer | |
Actress
| Title | Year | Status | Character |
| --- | --- | --- | --- |
| Bizaardvark | 2016 | TV Series | Rosanna Pansino |
| Emo Dad | 2016 | TV Series | Miss Blissful |
| Bad Internet | 2016 | TV Series | Chef Sarah |
| Star Wars: DIY Cosplay | 2015 | Short | BB8 |
| Bloodsucka Jones | 2013 | | Helena |
| Broken Quest | 2013 | TV Series | Violet / Violet, Evil Violet |
| Amy Alyson Fans | 2011 | | Ahsoka |
| Husky Tales | 2011 | TV Series | Brunette Medic |
| CSI: Crime Scene Investigation | 2011 | TV Series | Cheerleader |
| I Owe My Life to Corbin Bleu | 2010 | Short | Ro Boat (uncredited) |
| Shakey Grounds | 2010 | Short | Dating Dot Com Couple |
| Glee | 2010 | TV Series | Cheerio Cheerleader |
| Warren the Ape | 2010 | TV Series | Leia Finkelbaum |
| Star Trek: Phoenix - Cloak & Dagger Part I | 2010 | Video short | Ensign Kelly |
| Parks and Recreation | 2009 | TV Series | Holiday Elf |
Self
| Title | Year | Status | Character |
| --- | --- | --- | --- |
| Live with Kelly and Ryan | 2017 | TV Series | Herself |
| Access Hollywood Live | 2017 | TV Series | Herself |
| Nerdy Nummies | 2011-2017 | TV Series | Herself |
| Ro's Life | 2013-2017 | TV Series short | Herself |
| Home & Family | 2014-2017 | TV Series | Herself |
| Access Hollywood | 2015-2017 | TV Series | Herself |
| Good Mythical Morning | 2015-2017 | TV Series | Herself |
| Celebs React | 2017 | TV Series | Herself |
| Brave Enough | 2017 | Documentary | Herself |
| YouTubers React | 2013-2017 | TV Series | Herself |
| Mind Field | 2017 | TV Series documentary | Herself |
| YouTube Rewind: The Ultimate 2016 Challenge | 2016 | Video short | Herself |
| Not Too Deep with Grace Helbig | 2016 | TV Series | Herself |
| Shane & Friends | 2016 | TV Series | Herself |
| On the Money | 2016 | TV Series | Herself |
| The Chew | 2016 | TV Series | Herself |
| Squawk Alley | 2016 | TV Series | Herself |
| Stossel | 2016 | TV Series | Herself |
| YouTube Rewind: Now Watch Me 2015 | 2015 | Short | Herself |
| Ro's Tasty Treats: Holiday | 2015 | TV Special | Herself - Hostess |
| Ro's Tasty Treats: Halloween | 2015 | TV Special | Herself - Hostess |
| Dawin ft. Silentó: Dessert | 2015 | Short | Herself |
| My Drunk Kitchen | 2015 | TV Series | Herself |
| 5th Annual Streamy Awards | 2015 | TV Movie | Herself |
| Today | 2014-2015 | TV Series | Herself |
| The Doctors | 2015 | TV Series | Herself |
| Rosanna Pansino: Perfect Together | 2015 | Short | Herself |
| Turn Down for 2014 | 2014 | Video short | Herself |
| 4th Annual Streamy Awards | 2014 | TV Special | Herself |
| Katie | 2014 | TV Series | Herself |
| ABC News Nightline | 2014 | TV Series | Herself |
| The View | 2014 | TV Series | Herself - Website Host |
| Takei's Take | 2013 | TV Series | Herself |
| TableTop | 2013 | TV Series | Herself - Guest |
| Chris Hardwick's All-Star Celebrity Bowling | 2013 | TV Series | Herself |
| Did You Know Gaming? | 2012 | TV Series documentary short | Herself |
| Scream Queens | 2010 | TV Series | Herself |
| NSFW Show | 2010 | TV Series | Herself |
Archive Footage
| Title | Year | Status | Character |
| --- | --- | --- | --- |
| Home & Family | 2016 | TV Series | Herself |
| Kids React | 2016 | TV Series short | Herself |
| Today | 2016 | TV Series | Herself |
| Elders React | 2013 | TV Series | Herself |
Awards
Nominated Awards
| Year | Award | Ceremony | Nomination | Movie |
| --- | --- | --- | --- | --- |
| 2015 | Streamy Award | The Streamy Awards | Best Food and Cuisine | Nerdy Nummies (2011) |
| 2014 | Streamy Award | The Streamy Awards | Best Food And Cuisine | Nerdy Nummies (2011) |
| 2014 | Streamy Award | The Streamy Awards | Audience Choice Best Show of the Year | Nerdy Nummies (2011) |
Source:
IMDb
,
Wikipedia