• Saint West was born to Kim Kardashian West and Kanye West on December 5th, 2015
• His net worth is assumed to be accumulated from that of his parents, which is around $145 million from his father and $175 million from his mother
• He is featured on the reality television series "Keeping Up With the Kardashians"
• He is the youngest member of the Kardashian family and has an older sister North and a younger sister Chicago
• His family often posts videos and photos of him on social media

Known for movies
Short Info
| | |
| --- | --- |
| Net Worth | $145 million |
| Date Of Birth | June 8, 1977 |
| Spouse | Kim Kardashian, Kim Kardashian |
| Mark | Sampling an looping of old school R&B, soul, funk, hip hop, etc. |
| Fact | His mother was a former English professor at Chicago State University. |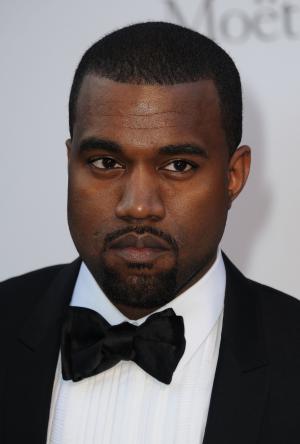 Who is Saint West? Birthday and Ethnicity
Born to Kim Kardashian West and Kanye West – two of the more influential celebrities nowadays – on 5 December 2015, Saint West was naturally in the spotlight from birth. He is best known as their child and a member of the Kardashian clan, one of the richer celebrity families as of today. Saint West was born in a family of mixed ethnicity and rich ancestry, as his mother's family comes from Armenian and American ancestry and his father, a worldwide famous rapper, is black.
https://www.instagram.com/p/Bj7FdYph2aK/?hl=en&taken-by=saintlite
Saint West Net Worth and Rise to Fame and Assets
So just how rich is Saint West as of early 2018? As he is way too young to be working, his net worth is assumed to be accumulated from that of his parents, which is around $145 million from his father and $175 million from his mother. Being born into such a popular family, West's rise to fame was literally instant, and he is additionally famous for videos and photos that his family posts of him.
Saint West on Television
Saint's family from his mother's side is widely known for their reality television series – "Keeping Up With the Kardashians" – originally broadcast on E! channel and additionally on numerous channels worldwide; the series began in 2007 and is still being filmed as of today. Despite getting mostly negative reviews, "Keeping Up With the Kardashians" is widely popular with the audience, and has won awards such as People's Choice and Teen Choice among others, and has additionally been nominated for 10 more. We are sure that one of the youngest members of the Kardashian family will have a stellar career when he grows up.
Saint West's Family
Almost every member of the Kardashian-West clan is famous and exposed through the media. Aside from "Keeping Up With the Kardashians", his aunts are active in other fields as well. His aunt Kendall is a model, Kylie is a makeup designer and model, and his grandmother Kris Jenner is a manager of her daughters. On the other hand, West's father, Kanye, is a rapper and a fashion designer. His aunt Kourtney has three children, Mason, Penelope and Reign Disick, who are around the same age as Saint, thus they often hang out together and can be seen on their mothers' social media outlets. However, his parents have two more children – North West, his three years older sister and Chicago West, who was born in early 2018 and was carried by and given birth to by a surrogate mother. His parents had troubles trying to conceive their third child, but didn't give up on it, and found an adequate solution.
Happy Birthday my 2 Boy!!! ????? #HappyBirthdayMason #HappyBirthdayReign #HBAngels @kourtneykardash @scottdisick pic.twitter.com/xz5RC9oHKb

— NORTH & SAINT WEST!! (@NorthSainttWest) December 14, 2015
Saint West on Social Media
As Saint is too young to be using social media, he can still be seen on photos that his family takes of him, most importantly, his mother and aunts. Kardashian-West introduced all of her children to her followers early on, and on 22 February 2016 shared the first photo of Saint on her website with the caption "Today is my dad's birthday. I know there's nothing more in the world he would have wanted than to meet his grandchildren. So I wanted to share this pic of Saint with you all." In the following period, she continued posting photos of Saint on her social media such as Instagram and Twitter, and as she is followed by more than 100 million people on the former and 60 million on the latter, thus Saint was exposed to fame from the earliest times.
Some of the posts which feature him and which went viral include the video of Kim trying to teach him to ice skate; the 37 years-old star was spotted with some members of her family, including Saint, as she was trying to help him stay on his feet and not fall, and they were additionally joined by Kourtney, Saint's aunt and her boyfriend Younes Bendjima; the photos taken by paparazzi appeared over the internet. In January 2018, during the holiday weekend, Saint was hospitalized as a result of pneumonia. Kardashian-West took to Instagram and posted a photo of the two of them with the caption ''My precious baby boy is so strong''. Additionally, she thanked all the doctors and medical stuff who worked hard in order to help Saint recover. At that time, Kourtney posted a photo of the Kardashian-Jenner-West children, including Saint and North. In February of the same year, he was spotted alongside Kim, as he was helping her choose Kimoji perfumes for  North and Chicago, as his mother released a line of perfumes entitled "BFF", "Ride or Die" and "Bae".
General Info
| | |
| --- | --- |
| Full Name | Kanye West |
| Net Worth | $145 million |
| Date Of Birth | June 8, 1977 |
| Height | 5'8", 5'8" |
| Profession | Record producer, Screenwriter, Film Score Composer, Entrepreneur, Singer-songwriter, Lyricist, Film producer, Music Video Director, Poet, Rapper, Fashion Designer, Actor, Music artist, Songwriter, Businessperson, Gold Digger, Stronger, Famous, Record producer, Screenwriter, Film Score Composer, Entrepreneur, Singer-songwriter, Lyricist, Film producer, Music Video Director, Poet, Rapper, Fashion Designer, Actor, Music artist, Songwriter, Businessperson, Gold Digger, Stronger, Famous |
| Education | American Academy of Art, Chicago State University, Gold Digger, Stronger, Famous, American Academy of Art, Chicago State University, Gold Digger, Stronger, Famous |
| Nationality | American, American |
Family
| | |
| --- | --- |
| Spouse | Kim Kardashian, Kim Kardashian |
| Children | Saint West, North West, Gold Digger, Stronger, Famous, Saint West, North West, Gold Digger, Stronger, Famous |
| Parents | Donda West, Ray West, Donda West, Ray West |
Accomplishments
| | |
| --- | --- |
| Awards | MTV Michael Jackson Video Vanguard Award, Grammy Award for Best Rap Song, Grammy Award for Best Rap Album, MTV Video Music Award for Best Male Video, Grammy Award for Best Rap/Sung Performance, Grammy Award for Best Rap Performance, Grammy Award for Best R&B Song, MTV Europe Music Award for Best Hip... |
| Music Groups | Child Rebel Soldier, The Throne, Gold Digger, Stronger, Famous, Child Rebel Soldier, The Throne, Gold Digger, Stronger, Famous |
| Nominations | Grammy Award for Album of the Year, MTV Video Music Award for Video of the Year, Grammy Award for Song of the Year, Grammy Award for Best New Artist, Grammy Award for Record of the Year, Grammy Award for Best Music Video, MTV Video Music Award for Best Hip-Hop Video, MTV Video Music Award for Best N... |
| Movies | Zoolander 2, Cruel Summer, The Black Mamba, Runaway, We Were Once a Fairytale, Kanye West: College Dropout - Video Anthology, The Brotherly Love Table Read, Zoolander 2, Cruel Summer, The Black Mamba, Runaway, We Were Once a Fairytale, Kanye West: College Dropout - Video Anthology, The Brotherly Lov... |
| TV Shows | Keeping Up with the Kardashians, Keeping Up with the Kardashians |
Social profile links
Marks
| # | Marks / Signs |
| --- | --- |
| 1 | Sampling an looping of old school R&B, soul, funk, hip hop, etc. |
| 2 | Often goes on passionate, extended rants during concerts |
| 3 | Rarely smiles |
| 4 | Megalomania |
| 5 | Extreme narcissism |
| 6 | Uses alliteration in his rhymes |
Quotes
| # | Quote |
| --- | --- |
| 1 | David Bowie was one of my most important inspirations, so fearless, so creative, he gave us magic for a lifetime. |
| 2 | Y'all might be thinking right now, 'I wonder, did he smoke something before he came up here?' The answer is yes, I rolled up a little something. I knocked the edge off. |
| 3 | I will die for the art |
| 4 | And yes, as you probably could have guessed by this moment, I have decided in 2020, to run for President. [Drops Mic] |
| 5 | I don't even listen to rap. My apartment is too nice to listen to rap in. |
| 6 | [on fending off a "fan" and his video camera] I appreciate that, but here's the thing. Don't talk to me. Don't talk to people that know me. Don't even talk to yourself. |
| 7 | I am not a fan of books. I would never want a book's autograph. I am a proud non-reader of books. |
| 8 | [Interrupting Taylor Swift's award presentation] I'm-a goin' let you finish. |
| 9 | It's the beginning of me rattling the cage, of making some people nervous. And people are strategically trying to do things to mute my voice. |
| 10 | I hate the way they portray us in the media. If you see a black family it says they're looting, if you see a white family it says they're looking for food. And you know that it's been five days because most of the people are black and even for me to complain about - I would be a hypocrite because I've tried turn away from the TV because it's too hard to watch. I've even been shopping before even giving a donation and so I'm calling my business manager right now to see what is the biggest amount I can give. And just to imagine if I was down there, those are my people down there. So anybody out there that wants to do anything to help with the set up, the way that America is set up to help the poor, the black people, the less well-off as slow as possible. I mean, Red Cross is doing everything they can. We already realize a lot of the people that could help are at war right now fighting another way and they've given them permission to go down and shoot us... George Bush doesn't care about black people. - about the response to Hurricane Katrina on A Concert for Hurricane Relief (2005). |
| 11 | If I don't win Album of the Year, I'm gonna have a problem with that... I said I was the face of the Grammys last year. [This year] I'm 10 times that! |
| 12 | I can always tell if a band have a British rhythm section due to the gritty production. |
| 13 | Nothing is promised in life except for death. |
| 14 | I was never really good at anything except for the ability to learn. |
| 15 | No one at Def Jam or Roc-A-Fella believed in "Through the Wire." So I shot a video using my own money. |
| 16 | [on living in Asia for a year.] Most of the kids had never seen a black person before, so they'd come over to me and touch my face, thinkin' it was paint or something. |
Facts
| # | Fact |
| --- | --- |
| 1 | Was admitted into the UCLA Medical Center for psychiatric evaluation.[November 2016]. |
| 2 | Has his look-alike puppet in the French show Les guignols de l'info (1988). |
| 3 | Second child with Kim Kardashian West, son named Saint West, was born on December 5, 2015. |
| 4 | Announced his run for the 2020 presidency at the 2015 MTV VMA's. |
| 5 | Lived in China with his mother during an exchange program and could speak Chinese, but has since forgotten most of the language. |
| 6 | Performed "Lost In The World" at the funeral of fellow musician Gil Scott-Heron (The Riverside Church New York). |
| 7 | Pleaded no contest to misdemeanor battery stemming from a July 2013 incident in which he assaulted photographer Danny Ramos in Los Angeles International Airport and attempted to steal his camera. In return for his plea, he received 24 months of informal probation plus 250 hours of community service and must attend 24 anger management sessions. He also has to pay for any damage done to Ramos' camera equipment as well as any medical bills incurred on behalf of the victim. He will also have to stay 100 yards away from the alleged victim in this case, Danny Ramos. In addition to the misdemeanor battery charge he also faced felony attempted grand larceny charges. As part of the plea deal the latter charge was dropped, thus allowing him to avoid prison time. [March 2014]. |
| 8 | Planning to tour with Lady Gaga throughout the United States. [August 2009] |
| 9 | Performs, alongside Jay Z, on the "Watch the Throne" tour (US). [October 2011] |
| 10 | Released 5th studio album My Beautiful Dark Twisted Fantasy. [November 2011] |
| 11 | Released his newest album "808's and Heartbreak". [November 2008] |
| 12 | Working on 3rd Album called: Graduaton [December 2005] |
| 13 | Released collaborative album, with Jay Z, titled "Watch the Throne". [August 2011] |
| 14 | Engaged to Kim Kardashian West [October 22, 2013]. |
| 15 | Father of his 1st child with Kim Kardashian West a daughter, North West, was born on June 15, 2013, weighing 4 pounds and 15 ounces. |
| 16 | Has stated that producer RZA has been a great influence. The two have collaborated a few times. |
| 17 | Part-owner of a chain of Fatburger restaurants. |
| 18 | Kanye broke down at a concert in Paris, a week after the passing of his mother, Dr. Donda West, as he tried to sing the verses of "Hey Mama", a song he had written earlier on in his career in dedication to her. |
| 19 | At the 2009 MTV Music Video Awards, he jumped up on stage and interrupted Taylor Swift's acceptance speech after she had won Best Female video saying that Beyoncé Knowles had the best female video. |
| 20 | Blogged that Scarlett Johansson was his "favorite white girl". |
| 21 | Kanye and his fiancée, clothing designer Alexis Phifer, have ended their engagement [April 21, 2008]. |
| 22 | Mother, Donda West, died on November 10, 2007 from complications of surgery. |
| 23 | Is an only child. |
| 24 | His favourite band is Scottish rock group Franz Ferdinand. |
| 25 | CD: "Graduation", 2006. |
| 26 | His name is pronounced like "Con-yay". |
| 27 | Sophomore album "Late Registration" moved over 860,000 units in its opening week, landing it at #1 on the Billboard Hot 100, a career first for the rapper. |
| 28 | Rapper Common signed to G.O.O.D. |
| 29 | Has his own record label with the acronym G.O.O.D which stands for Getting Out Our Dreams, a subsidiary of Geffen. |
| 30 | Lived in China for a year with his mother when he was 10 years old. |
| 31 | Attended Chicago State University / Columbia College, Chicago. He dropped out to pursue music, hence the name of his 2004 debut album "The College Droput". |
| 32 | His mother was a former English professor at Chicago State University. |
| 33 | Moved to Chicago when he was 3 years old. |
| 34 | Nominated for 10 Grammies in 2005. He ended up winning 3. |
| 35 | Made his European television debut performing his song "Through the Wire" on Raymann is laat (2001). |
| 36 | His debut album CD booklet contains 'yearbook-style' photos of the entire "College Dropout" album staff, along with high school superlatives underneath them. His was "most unlikely to succeed". |
| 37 | When Kanye was 3 years old, his parents Ray West and Donda West divorced. She moved to Chicago and was an English professor at Chicago State University, and retired to be Kanye's manager. She appeared on FOX News' "The Big Story with John Gibson" on May 18, 2007, to talk about her son, which led to her being dubbed a "hip hop mama". |
| 38 | His debut album, "College Drop Out", sold over 400,000 copies in its first week. |
| 39 | He is signed to Roc A Fella Records. |
| 40 | Has produced numerous songs for many artists including Janet Jackson, Britney Spears, Jay Z, DMX, Alicia Keys, Common, Yasiin Bey, and many others. |
| 41 | Has a metal plate in his chin from near fatal car accident in which he was involved in around 3 pm on October 23, 2002. He was driving home from a studio session and fell asleep behind the steering wheel and crashed into another car. |
Pictures
Movies
Soundtrack
| Title | Year | Status | Character |
| --- | --- | --- | --- |
| 2015 Billboard Music Awards | 2015 | TV Special performer: "All Day", "Black Skinhead" | |
| Keeping Up with the Kardashians | | TV Series performer - 1 episode, 2015 writer - 1 episode, 2015 | |
| World Championship Snooker | | TV Series performer - 5 episodes, 2014 - 2015 writer - 1 episode, 2014 | |
| Rap Critic Reviews | | TV Series 1 episode, 2012 performer - 5 episodes, 2011 - 2015 | |
| Katy Perry: The Prismatic World Tour | 2015 | TV Movie performer: "E.T." / writer: "E.T." | |
| 888.com World Grand Prix | | TV Series performer - 3 episodes, 2015 writer - 3 episodes, 2015 | |
| The Brit Awards 2015 | 2015 | TV Special performer: "All Day" / writer: "All Day" | |
| Saturday Night Live: 40th Anniversary Special | 2015 | TV Special performer: "Jesus Walks", "Only One", "Wolves" / writer: "Jesus Walks", "Only One" | |
| The 57th Annual Grammy Awards | 2015 | TV Special performer: "Only One", "FourFiveSeconds" / writer: "Only One", "FourFiveSeconds" | |
| Atop the Fourth Wall | 2015 | TV Series 1 episode | |
| Todd's Pop Song Reviews | | TV Series documentary performer - 2 episodes, 2014 - 2015 writer - 2 episodes, 2010 | |
| UK Championship Snooker | | TV Series performer - 5 episodes, 2014 writer - 3 episodes, 2014 | |
| Rude Tube | | TV Series performer - 1 episode, 2014 writer - 1 episode, 2014 | |
| Ish Hashuv Meod | | TV Series performer - 1 episode, 2014 writer - 1 episode, 2014 | |
| Top Five | 2014 | performer: "Niggas in Paris" / producer: "Niggas in Paris" / writer: "Niggas in Paris" | |
| Glee | 2009-2014 | TV Series writer - 2 episodes | |
| Iverson | 2014 | Documentary performer: "Who Gon Stop Me" / writer: "Who Gon Stop Me" | |
| Obscurity | 2014 | Short performer: "Dark Fantasy" / writer: "Dark Fantasy" | |
| Chelsea Lately | | TV Series performer - 1 episode, 2013 writer - 1 episode, 2013 | |
| Saturday Sportsday | | TV Series performer - 1 episode, 2013 writer - 1 episode, 2013 | |
| Dancing with the Stars | 2013 | TV Series writer - 1 episode | |
| Slash | 2013 | performer: "Monster" | |
| 2013 MTV Video Music Awards | 2013 | TV Special performer: "Blood on the Leaves" / writer: "Blood on the Leaves" | |
| One Night Stand | | TV Series short 2 episodes, 2010 - 2013 performer - 1 episode, 2010 writer - 1 episode, 2010 | |
| Steel River | | TV Mini-Series short performer - 1 episode, 2013 writer - 1 episode, 2013 | |
| The Voice of the Philippines | 2013 | TV Series writer - 1 episode | |
| The Hangover Part III | 2013 | performer: "Dark Fantasy" / writer: "Dark Fantasy" | |
| The Bling Ring | 2013 | performer: "All of the Lights", "Power" / writer: "All of the Lights", "Power" | |
| The Great Gatsby | 2013 | performer: "No Church In The Wild", "Who Gon Stop Me" / producer: "Izzo H.O.V.A." / writer: "No Church In The Wild", "Who Gon Stop Me", "Izzo H.O.V.A." | |
| Girls | | TV Series performer - 1 episode, 2013 writer - 1 episode, 2013 | |
| The Inevitable Defeat of Mister & Pete | 2013 | writer: "The Corner" | |
| The Man with the Iron Fists | 2012 | performer: "White Dress" / writer: "White Dress" | |
| The X Factor | 2010-2012 | TV Series writer - 3 episodes | |
| BET Awards 2012 | 2012 | TV Special performer: "Mercy" - uncredited / producer: "Mercy" - uncredited / writer: "Mercy" - uncredited | |
| No Church in the Wild | 2012 | Video short performer: "No Church in the Wild" / producer: "No Church in the Wild" / writer: "No Church in the Wild" | |
| Katy Perry Live Lounge Special | 2012 | TV Special writer: "Niggas in Paris" as "Ninjas in Paris" | |
| The Voice UK | 2012 | TV Series writer - 1 episode | |
| Project X | 2012 | performer: "H.A.M." / writer: "H.A.M." | |
| Safe House | 2012 | performer: "No Church in the Wild" / writer: "No Church in the Wild" | |
| Something from Nothing: The Art of Rap | 2012 | Documentary performer: "Gorgeous" / writer: "Gorgeous" | |
| The Victoria's Secret Fashion Show | 2011 | TV Special performer: "Niggas in Paris" - uncredited / producer: "Niggas in Paris" - uncredited / writer: "Niggas in Paris" - uncredited | |
| Saints Row: The Third | 2011 | Video Game performer: "Power" / writer: "Power" | |
| Chikara High Noon | 2011 | TV Special performer: "Blame Game" - uncredited / producer: "Blame Game" - uncredited / writer: "Blame Game" - uncredited | |
| Yu-Gi-Oh! 3D: Bonds Beyond Time Abridged | 2011 | TV Movie performer: "Stronger" / writer: "Stronger" | |
| Showboaters | 2011 | TV Series writer - 2 episodes | |
| Formula 1: BBC Sport | 2010-2011 | TV Series performer - 2 episodes | |
| Work Out | 2011 | Video short writer: "Work Out" | |
| The Tonight Show with Jay Leno | | TV Series writer - 2 episodes, 2010 - 2011 performer - 1 episode, 2011 | |
| Made in Chelsea | 2011 | TV Series performer - 1 episode | |
| The Hangover Part II | 2011 | performer: "Stronger", "Monster" / writer: "Stronger", "Monster" | |
| Glee Encore | 2011 | Video writer: "Gold Digger" - as Kanye Omari West | |
| One Tree Hill | 2010 | TV Series writer - 1 episode | |
| Burlesque | 2010/I | writer: "Knock You Down" | |
| Late Show with David Letterman | 2010 | TV Series writer - 2 episodes | |
| Runaway | 2010/I | Short performer: "Dark Fantasy", "Gorgeous", "Power", "All of the Lights", "Devil in a New Dress", "Runaway", "Hell of a Life" "Hell of a Life, "Blame Game", "Lost in the World", "Who Will Survive in America" - uncredited / producer: "Dark Fantasy", "Gorgeous", "Power", "All of the Lights", "Runaway", "Hell of a Life" "Hell of a Life, "Blame Game", "Lost in the World" - uncredited / writer: "Dark Fantasy", "Gorgeous", "Power", "All of the Lights", "Devil in a New Dress", "Runaway", "Hell of a Li | |
| Gossip Girl | 2010 | TV Series performer - 1 episode | |
| Hawaii Five-0 | | TV Series performer - 1 episode, 2010 writer - 1 episode, 2010 | |
| Kid Cudi: Erase Me | 2010 | Video short performer: "Erase Me' / writer: "Erase Me' | |
| So You Think You Can Dance Canada | 2009-2010 | TV Series writer - 2 episodes | |
| Late Night with Jimmy Fallon | 2010 | TV Series writer - 1 episode | |
| It's Kind of a Funny Story | 2010 | writer: "Be Intro" | |
| 90210 | | TV Series performer - 2 episodes, 2008 - 2010 writer - 2 episodes, 2008 - 2010 | |
| MTV Video Music Awards 2010 | 2010 | TV Special performer: "Runway" / writer: "Runway" | |
| So You Think You Can Dance | | TV Series performer - 5 episodes, 2008 - 2010 writer - 4 episodes, 2008 - 2010 | |
| Step Up 3D | 2010 | writer: "Drivin' Me Wild" | |
| Isle of Wight Festival 2010: Live | 2010 | TV Special writer: "Supernova", "Heart Of The City" | |
| Skate 3 | 2010 | Video Game performer: "Put On" | |
| The Cleveland Show | 2010 | TV Series performer - 1 episode | |
| Madonna: Sticky & Sweet Tour | 2010 | Video documentary performer: "Beat Goes On" / writer: "Candy Shop", "Beat Goes On", "Get Stupid" | |
| Brit Awards 2010 | 2010 | TV Special performer: "Run This Town" / writer: "Run This Town" | |
| How to Make It in America | 2010 | TV Series performer - 1 episode | |
| Live from Studio Five | | TV Series performer - 1 episode, 2010 writer - 1 episode, 2010 | |
| Oi Fashion Rocks | 2009 | TV Movie writer: "American Boy" | |
| Karaoke Revolution | 2009 | Video Game lyrics: "American Boy" / performer: "American Boy" / writer: "American Boy" | |
| Grand Theft Auto IV: The Ballad of Gay Tony | 2009 | Video Game music: "Go Hard" / performer: "Go Hard", "Love Lockdown" / writer: "Go Hard", "Love Lockdown" - as K. West | |
| DJ Hero | 2009 | Video Game performer: "Make Her Say" / writer: "Make Her Say" | |
| The Paul O'Grady Show | | TV Series performer - 1 episode, 2009 writer - 1 episode, 2009 | |
| Kid Cudi: Make Her Say | 2009 | Video short performer: "Make Her Say" / writer: "Make Her Say" | |
| The Janky Promoters | 2009 | performer: "Put On" | |
| The Jay Leno Show | 2009 | TV Series performer - 1 episode | |
| MTV Video Music Awards 2009 | 2009 | TV Special writer: "Make Her Say" - uncredited | |
| Alan Carr: Chatty Man | | TV Series performer - 1 episode, 2009 writer - 1 episode, 2009 | |
| We Were Once a Fairytale | 2009 | Short performer: "Gifted", "See You In My Nightmares", "See You In My Nightmares Bumptempo Squeak E. Clean Remix" / producer: "See You In My Nightmares", "See You In My Nightmares Bumptempo Squeak E. Clean Remix" / writer: "Gifted", "See You In My Nightmares", "See You In My Nightmares Bumptempo Squeak E. Clean Remix", "See You In My Nightmares Underwater Slow Piano Version" | |
| The Hangover | 2009 | performer: "Can't Tell Me Nothing" / writer: "Can't Tell Me Nothing" | |
| American Idol | 2005-2009 | TV Series writer - 2 episodes | |
| Obsessed | 2009 | performer: "American Boy" / writer: "American Boy" | |
| The Inbetweeners | | TV Series performer - 1 episode, 2009 writer - 1 episode, 2009 | |
| Last Call with Carson Daly | | TV Series producer - 1 episode, 2009 writer - 1 episode, 2009 | |
| Nip/Tuck | 2009 | TV Series performer - 1 episode | |
| Grand Theft Auto IV: The Lost and Damned | 2009 | Video Game performer: "Go Hard" - as K. West / performer: "Love Lockdown" / writer: "Go Hard", "Love Lockdown" | |
| Rising Icons | 2009 | TV Series writer - 1 episode | |
| Grey's Anatomy | 2008 | TV Series performer - 1 episode | |
| The Victoria's Secret Fashion Show | 2008 | TV Special performer: "Love Lockdown" | |
| Ghost Whisperer | | TV Series performer - 1 episode, 2008 writer - 1 episode, 2008 | |
| Grand Theft Auto IV | 2008 | Video Game performer: "Flashing Lights" / writer: "Flashing Lights" - as K. West | |
| Made of Honor | 2008 | performer: "Gold Digger" / writer: "Gold Digger" | |
| National Heads-Up Poker Championship | 2008 | TV Mini-Series performer: "Stronger" | |
| Kanye West: Good Morning | 2008 | Short performer: "Good Morning" / producer: "Good Morning" / writer: "Good Morning" | |
| Medium | | TV Series performer - 1 episode, 2008 writer - 1 episode, 2008 | |
| Never Back Down | 2008 | performer: "Stronger" / writer: "Stronger" | |
| Cashmere Mafia | 2008 | TV Series performer - 1 episode | |
| First Sunday | 2008 | writer: "Get By" | |
| Bling: A Planet Rock | 2007 | Documentary performer: "Diamonds From Sierra Leone Remix" / writer: "Diamonds From Sierra Leone Remix" | |
| Entourage | | TV Series 1 episode, 2005 performer - 3 episodes, 2006 - 2007 writer - 1 episode, 2004 | |
| Dead Tone | 2007 | performer: "Wouldn't You Like To Ride" / producer: "Wouldn't You Like To Ride" / writer: "Wouldn't You Like To Ride" | |
| Idols | 2007 | TV Series writer - 1 episode | |
| MTV Pilipinas Music Video Award 2006 | 2006 | TV Movie performer: "Gold Digger" | |
| My Brother | 2006 | writer: "Get By" - as K. West | |
| Miami Vice | 2006 | writer: "Numb/Encore" - as Kanye Omari West | |
| Mission: Impossible III | 2006 | performer: "Impossible" / producer: "Impossible", "Mission: Impossible Theme" / writer: "Impossible" | |
| Inside Man | 2006 | performer: "Gold Digger" / writer: "Gold Digger" - as Kanye Omari West | |
| The 48th Annual Grammy Awards | 2006 | TV Special writer: "Numb / Encore" | |
| Idols! | 2005 | TV Series writer - 1 episode | |
| John Legend: Live at the House of Blues | 2005 | Video performer: "Number One" | |
| The Boondocks | | TV Series performer - 1 episode, 2005 writer - 1 episode, 2005 | |
| Jarhead | 2005 | performer: "Jesus Walks" Instrumental / writer: "Jesus Walks" Instrumental | |
| Idols | 2005 | TV Series writer - 1 episode | |
| Dave Chappelle's Block Party | 2005 | Documentary performer: "Two Words", "Get Em High", "Jesus Walks" / writer: "Overnight Celebrity", "Get Em High", "Jesus Walks" - as Kanye Omari West / writer: "Two Words", "Get By" | |
| Four Brothers | 2005 | "JESUS WALKS" / performer: "JESUS WALKS" | |
| Fantastic Four | 2005/I | writer: "New World Symphony" | |
| Idol - Jakten på en superstjerne | 2005 | TV Series writer - 1 episode | |
| The 47th Annual Grammy Awards | 2005 | TV Special performer: "Jesus Walks" / writer: "Jesus Walks" | |
| Coach Carter | 2005 | "I Changed My Mind", "You Don't Know My Name" | |
| The 2004 Billboard Music Awards | 2004 | TV Special performer: "Jesus Walks" - uncredited / writer: "Jesus Walks" - uncredited | |
| UFC 50: The War of '04 | 2004 | TV Special performer: "Jesus Walks" - uncredited / writer: "Jesus Walks" - uncredited | |
| Later... With Jools Holland | 2004 | TV Series performer - 1 episode | |
| The Wire | 2002-2004 | TV Series writer - 2 episodes | |
| New Zealand Idol | 2004 | TV Series writer - 1 episode | |
| You Got Served | 2004 | writer: "Stand Up" - as Kanye Omari West | |
| Honey | 2003 | writer: "My Block" | |
| Beef | 2003 | Documentary producer: "Takeover" | |
| Head of State | 2003 | writer: "'03 Bonnie & Clyde" | |
| Brown Sugar | 2002 | producer: "Brown Sugar Super Fine", "Breakdown", "Brown Sugar Fine", "Brown Sugar Raw" / writer: "Brown Sugar Super Fine", "Breakdown", "Brown Sugar Fine", "Brown Sugar Raw" | |
| The Transporter | 2002 | as K. West, "Muzik" | |
| Fist Fight | 2017 | writer: "I Don't F**k With You" | |
| Madonna: Rebel Heart Tour | 2016 | writer: "Holy Water", "S.E.X.", "Illuminati" | |
| Trump: Made in America | 2016 | TV Movie documentary performer: "Power" - uncredited | |
| Skam | 2016 | TV Series performer - 2 episodes | |
| The Tonight Show Starring Jimmy Fallon | 2014-2016 | TV Series writer - 5 episodes | |
| Who's Doing the Dishes? | | TV Series performer - 1 episode, 2016 writer - 1 episode, 2016 | |
| Horizon | 2016/I | TV Movie "Dark Fantasy" | |
| Sing | 2016 | performer: "Flashing Lights" / writer: "Flashing Lights" | |
| Suicide Squad | 2016 | performer: "Black Skinhead" / writer: "Black Skinhead" | |
| Haja Coração | 2016 | TV Series writer: "Reaper" | |
| American Honey | 2016 | writer: "I Don't Fuck With You" | |
| Neighbors 2: Sorority Rising | 2016 | writer: "BLACK SKINHEAD" | |
| The First Monday in May | 2016 | Documentary writer: "Bitch Better Have My Money" - as Kanye Omari West | |
| Saturday Night Live | | TV Series performer - 6 episodes, 2005 - 2016 writer - 4 episodes, 2004 - 2013 | |
| Masters Snooker | 2016 | TV Series performer - 1 episode | |
| The Night Before | 2015/II | performer: "Runaway" / writer: "Runaway" | |
| Onkel Johnny | 2015 | Short performer: "I'm In It" | |
| The Voice | 2015 | TV Series writer - 1 episode | |
| Late Night with Seth Meyers | | TV Series writer - 2 episodes, 2014 - 2015 performer - 1 episode, 2014 | |
| Trainwreck | 2015 | writer: "Gold Digger" | |
| 2015 FIFA Women's World Cup | 2015 | TV Series performer - 1 episode | |
| Glastonbury 2015 | | TV Series performer - 1 episode, 2015 writer - 1 episode, 2015 | |
Actor
| Title | Year | Status | Character |
| --- | --- | --- | --- |
| FourFiveSeconds | 2015 | Video short | |
| Big Sean: I.D.F.W.U. | 2014 | Video short | Coach |
| Anchorman 2: The Legend Continues | 2013 | | MTV Host (uncredited) |
| The Cleveland Show | 2010-2012 | TV Series | Kenny West |
| Cruel Summer | 2012 | Short | Ibrahim |
| The Black Mamba | 2011/I | Short | The Boss |
| Kid Cudi: Mr. Rager | 2011 | Video short | Kanye West |
| Katy Perry Feat. Kanye West: E.T. | 2011 | Video short | |
| Kanye West: All of the Lights | 2011 | Video short | |
| Runaway | 2010/I | Short | Griffin (uncredited) |
| Kid Cudi: Erase Me | 2010 | Video short | Kanye West |
| The Brotherly Love Table Read | 2010 | Video short | |
| Kid Cudi: Make Her Say | 2009 | Video short | Kanye West |
| We Were Once a Fairytale | 2009 | Short | Drunk Kanye |
| Kanye West: Stronger | 2009 | Short | Kanye West |
| The Love Guru | 2008 | | Kanye West |
| N.E.R.D.: Everyone Nose (All the Girls Standing in the Line for the Bathroom) | 2008 | Short | |
| Untitled Kanye West HBO Project | 2008 | TV Movie | Kanye West |
| Entourage | 2007 | TV Series | Kanye West |
| Top Buzzer | 2004 | TV Series | Customer |
Producer
| Title | Year | Status | Character |
| --- | --- | --- | --- |
| Top Five | 2014 | co-producer | |
| No Church in the Wild | 2012 | Video short executive producer | |
| Kid Cudi: Soundtrack 2 My Life | 2010 | Video short executive producer | |
| Kid Cudi: Pursuit of Happiness | 2009 | Video short executive producer | |
| Kid Cudi: Make Her Say | 2009 | Video short executive producer / producer | |
| We Were Once a Fairytale | 2009 | Short executive producer | |
| Kanye West: Stronger | 2009 | Short producer | |
| Alligator Boots | 2009 | TV Movie executive producer | |
| Kid Cudi: Day 'n' Nite | 2008 | Video short executive producer | |
| Kanye West Homecoming Special | 2008 | TV Movie documentary executive producer | |
| Kanye West: Good Morning | 2008 | Short producer | |
| Untitled Kanye West HBO Project | 2008 | TV Movie executive producer | |
| Kanye West: College Dropout - Video Anthology | 2005 | Video documentary executive producer | |
Composer
| Title | Year | Status | Character |
| --- | --- | --- | --- |
| Kanye West: Bound 2 | 2013 | Video short | |
| Kanye West: Blkkk Skkkn Head | 2013 | Video short | |
| Shiloh's Twelfth | 2013 | Short | |
| No Church in the Wild | 2012 | Video short | |
| Runaway | 2010/I | Short music by | |
| Kid Cudi: Make Her Say | 2009 | Video short | |
| Homecoming with Rick Reilly | 2009 | TV Series | |
| Kanye West: Good Morning | 2008 | Short | |
| The Golden Touch | 2008 | Short | |
| Jay-Z in Concert | 2003 | TV Movie documentary | |
Writer
| Title | Year | Status | Character |
| --- | --- | --- | --- |
| No Church in the Wild | 2012 | Video short writer | |
| Cruel Summer | 2012 | Short story / written by | |
| Runaway | 2010/I | Short story | |
| Kid Cudi: Erase Me | 2010 | Video short writer | |
| Kid Cudi: Make Her Say | 2009 | Video short writer | |
| Kanye West: Stronger | 2009 | Short | |
| Kanye West: Good Morning | 2008 | Short original story | |
| Kanye West: College Dropout - Video Anthology | 2005 | Video documentary idea - segment "All Falls Down" | |
Director
| Title | Year | Status | Character |
| --- | --- | --- | --- |
| Cruel Summer | 2012 | Short | |
| Runaway | 2010/I | Short | |
| Kanye West: College Dropout - Video Anthology | 2005 | Video documentary segments "Street Version", "The New Workout Plan" | |
Art Director
| Title | Year | Status | Character |
| --- | --- | --- | --- |
| Kanye West: College Dropout - Video Anthology | 2005 | Video documentary | |
Miscellaneous
| Title | Year | Status | Character |
| --- | --- | --- | --- |
| Gruen Planet | 2013 | TV Series footage and stills - 1 episode | |
Thanks
| Title | Year | Status | Character |
| --- | --- | --- | --- |
| The Bling Ring | 2013 | thanks | |
| Tower Heist | 2011 | special thanks | |
| Aziz Ansari: Intimate Moments for a Sensual Evening | 2010 | TV Special documentary special thanks | |
| The Friday Night Project | 2007 | TV Series thanks - 1 episode | |
Self
| Title | Year | Status | Character |
| --- | --- | --- | --- |
| 2011 MTV Video Music Awards | 2011 | TV Special | Himself - Nominee / Performer |
| Business as Usual: The Exploitation of Hip Hop | 2011 | Documentary | Himself |
| America's Best Dance Crew | 2011 | TV Series | Himself |
| Kourtney & Kim Take New York | 2011 | TV Series | Himself |
| Kanye West Evolution: Unauthorized | 2011 | Video documentary | |
| Beyoncé's I Am... World Tour | 2010 | TV Movie documentary | Himself |
| Macy's Thanksgiving Day Parade | 2010 | TV Movie | Himself |
| MTV Video Music Awards 2010 | 2010 | TV Special | Himself - Performer |
| BET Awards 2010 | 2010 | TV Special | Himself |
| Shockwaves NME Awards 2010 | 2010 | TV Special | Himself - Winner, Villain of the Year Award |
| We Are the World 25 for Haiti | 2010 | TV Movie documentary | Himself (singing voice) |
| The Best of the World Music Awards | 2010 | TV Special | Himself |
| Pop Profiles | 2010 | TV Series | Himself |
| Shooting Star(s): The Rise of Hip Hop Photographer Johnny Nunez | 2009 | Documentary | Himself |
| Check It Out! Video | 2009 | TV Series | Himself - Guest |
| VMA 09: What You Didn't Know | 2009 | TV Movie documentary | Himself |
| The Jay Leno Show | 2009 | TV Series | Himself - Musical Guest |
| MTV Video Music Awards 2009 | 2009 | TV Special | Himself - Performer |
| Access Granted | 2009 | TV Series | Himself |
| Michael Jackson: The Trial and Triumph of the King of Pop | 2009 | Video documentary | |
| Stage 5 | 2009 | TV Series | Himself |
| Alan Carr: Chatty Man | 2009 | TV Series | Himself |
| BET Awards 2009 | 2009 | TV Special | Himself |
| Ellen's Bigger, Longer & Wider Show | 2009 | TV Movie | Himself |
| Fuse Presents Kanye West: Live from the Chicago Theater | 2009 | TV Movie | Himself - Performer |
| Late Show with David Letterman | 2006-2009 | TV Series | Himself - Musical Guest / Himself - Musical Support |
| American Idol | 2009 | TV Series | Himself - Performer |
| VH1 Storytellers | 2009 | TV Series documentary | Himself |
| The 51st Annual Grammy Awards | 2009 | TV Special | Himself - Performer |
| Alligator Boots | 2009 | TV Movie | Himself - Host / Stormtrooper Kanye |
| A Night for Vets: An MTV Concert for the Brave | 2008 | TV Special | Himself - Performer |
| Late Night with Conan O'Brien | 2008 | TV Series | Himself - Guest |
| 2008 American Music Awards | 2008 | TV Special documentary | Himself - Performer |
| Better Than Therapy | 2008 | Video | Himself |
| MTV Europe Music Awards 2008 | 2008 | TV Special | Himself - Performer |
| MTV Video Music Awards 2008 | 2008 | TV Special | Himself |
| Kanye West Homecoming Special | 2008 | TV Movie documentary | Himself |
| BET Awards 2008 | 2008 | TV Special | Himself - Performer / Winner: Best Collaboration / Best Male Hip-Hop Artist |
| Hotel Gramercy Park | 2008 | Documentary | Himself |
| The 50th Annual Grammy Awards | 2008 | TV Special | Himself |
| Young Jeezy: Put On | 2008 | Short | Himself |
| The Royal Variety Performance 2007 | 2007 | TV Movie | Himself |
| Classic: Better Than I've Ever Been | 2007 | Video short | Himself |
| Larry King Live | 2007 | TV Series | Himself - Guest |
| BET Hip-Hop Awards | 2007 | TV Special | Himself - Performer |
| Beef 4 | 2007 | Video documentary | Himself - Roc-A-Fella |
| The 59th Primetime Emmy Awards | 2007 | TV Special | Himself - Co-Presenter: Outstanding Reality / Competition Program |
| The Education of Kanye West: Part 2 | 2007 | TV Movie | Himself |
| The Education of Kanye West: Part I | 2007 | TV Movie | Himself |
| Bling: A Planet Rock | 2007 | Documentary | Himself |
| 106 & Park Top 10 Live | 2005-2007 | TV Series | Himself / Himself - Guest |
| MTV Video Music Awards 2007 | 2007 | TV Special | Himself |
| MTV VMA Pre Show Royale | 2007 | TV Special | Himself |
| Vodafone TBA | 2007 | TV Series | Himself |
| The Friday Night Project | 2007 | TV Series | Himself - Guest Host / Musical Guest |
| Total Request Live | 2006-2007 | TV Series | Himself |
| Dilated Peoples: The Release Party | 2007 | Video documentary | Himself (segment "This Way") |
| Live Earth | 2007 | TV Special documentary | Himself |
| Live Earth: The Concerts for a Climate Crisis | 2007 | TV Special | Himself |
| Concert for Diana | 2007 | TV Special documentary | Himself |
| Fusion: Kanye West, Gnarls Barkley, Lupe Fiasco | 2007 | TV Movie | Himself |
| Music Station | 2007 | TV Series | Himself |
| This Is the N | 2007 | TV Movie documentary | Himself |
| Pepsi Smash Superbowl Bash | 2007 | TV Special | Himself |
| Super Bowl XLI Pre-Game Show | 2007 | TV Movie | Himself |
| BET Awards 2006 | 2006 | TV Special | Himself |
| Rap Sheet: Hip-Hop and the Cops | 2006 | Documentary | Himself |
| We Are Together (Thina Simunye) | 2006 | Documentary | Himself |
| E! True Hollywood Story | 2006 | TV Series documentary | Himself |
| MTV Europe Music Awards 2006 | 2006 | TV Special | Himself - Winner |
| 2006 NFL Opening Kickoff | 2006 | TV Movie | Himself |
| Fashion Rocks | 2006 | TV Movie | Himself - Performer |
| MTV Video Music Awards 2006 | 2006 | TV Special | Himself - Audience (uncredited) |
| When the Levees Broke: A Requiem in Four Acts | 2006 | TV Mini-Series documentary | Himself |
| DJ Khaled Makes a Video: Grammy Family | 2006 | TV Special | |
| Ohio Players | 2006 | Video documentary short | Himself |
| September in Brooklyn: The Making of 'Block Party' | 2006 | Video documentary short | Himself |
| The Tonight Show with Jay Leno | 2004-2006 | TV Series | Himself - Musical Guest |
| Tribeca Film Festival Presents: Live from the Red Carpet | 2006 | TV Movie | Himself |
| Late Orchestration | 2006 | Video | Himself |
| Pimpalation: Return of the Trill | 2006 | Documentary | Himself |
| Top of the Pops | 2004-2006 | TV Series | Himself |
| Brit Awards 2006 | 2006 | TV Special | Himself - Performer and Winner |
| The 48th Annual Grammy Awards | 2006 | TV Special | Himself |
| The VIP | 2006 | TV Series | Himself - Musical Guest |
| Gangster with a Heart of Gold: The Noonie G. Story | 2006 | Documentary | Narrator (voice) |
| Johnny Cash: God's Gonna Cut You Down | 2006 | Video short | Himself |
| MTV New Year of Music: New Years Eve 2006 | 2006 | TV Movie | Himself |
| Behind the Scenes at the Michael Jackson Trial | 2005 | Video documentary | Himself |
| VH1 Big in 05 | 2005 | TV Movie | Himself |
| MTVU Stand In | 2005 | TV Series | Himself |
| Making the Video | 2005 | TV Series documentary | Himself |
| John Legend: Live at the House of Blues | 2005 | Video | Himself |
| The 2005 Billboard Music Awards | 2005 | TV Special | Himself |
| The Life & Rhymes of... | 2005 | TV Series | Himself |
| Boost Mobile RockCorps Concert | 2005 | TV Short documentary | Himself |
| $2 Bill | 2005 | TV Series documentary | Himself |
| 2nd Annual VH1 Hip-Hop Honors | 2005 | TV Movie | Himself |
| Driven | 2005 | TV Series documentary | Himself |
| CD:UK | 2005 | TV Series | Himself |
| Friday Night with Jonathan Ross | 2005 | TV Series | Himself - Guest |
| Dave Chappelle's Block Party | 2005 | Documentary | Himself |
| React Now: Music & Relief | 2005 | TV Movie | Himself |
| Shelter from the Storm: A Concert for the Gulf Coast | 2005 | TV Special | Himself |
| The Oprah Winfrey Show | 2005 | TV Series | Himself - Guest |
| A Concert for Hurricane Relief | 2005 | TV Special | Himself |
| MTV Video Music Awards 2005 | 2005 | TV Special | Himself - Performer and Winner |
| Kathy Griffin: My Life on the D-List | 2005 | TV Series | Himself |
| Def Poetry | 2003-2005 | TV Series documentary | Himself |
| Wild 'N Out | 2005 | TV Series | Musical Performance |
| John Legend: Get Lifted | 2005 | Video short | Himself - Kanye West |
| Cribs | 2005 | TV Series | Himself |
| Be | 2005 | Video documentary short | Himself |
| State Property 2 | 2005 | | Himself |
| 36th NAACP Image Awards | 2005 | TV Special | Himself - Presenter / Winner |
| Kanye West: College Dropout - Video Anthology | 2005 | Video documentary | Himself |
| American Express Jam Sessions | 2005 | TV Movie | Himself |
| The 47th Annual Grammy Awards | 2005 | TV Special | Himself - Performer |
| Charlie Rose | 2005 | TV Series | Himself - Guest |
| The MC: Why We Do It | 2005 | Video documentary | Himself |
| In the Lab | 2005 | TV Series documentary | Himself |
| The Art of 16 Bars: Get Ya' Bars Up | 2005 | Video documentary | Himself |
| Notarized: Year End Video Countdown | 2004 | TV Movie | Himself |
| The 2004 Billboard Music Awards | 2004 | TV Special | Himself |
| MTV Europe Music Awards 2004 | 2004 | TV Special | Himself - Presenter |
| The 32nd Annual American Music Awards | 2004 | TV Special | Himself - Performer |
| The Industry | 2004 | Video documentary | Himself |
| Fade to Black | 2004 | Documentary | Himself |
| Live with Kelly and Michael | 2004 | TV Series | Himself - Guest |
| MOBO Awards 2004 | 2004 | TV Special | Himself |
| World Music Awards 2004 | 2004 | TV Special | Himself - Performer |
| MTV Video Music Awards 2004 | 2004 | TV Special | Himself - Performer |
| Pepsi Smash | 2004 | TV Series documentary | Himself |
| 4th Annual BET Awards | 2004 | TV Special | Himself |
| 2004 Much Music Video Music Awards | 2004 | TV Special | Himself |
| Punk'd | 2004 | TV Series | Himself |
| Later... With Jools Holland | 2004 | TV Series | Himself - Guest |
| Total Request Live | 2004 | TV Series | Himself |
| Raymann is laat | 2004 | TV Series | Himself |
| Fuse 100% | 2004 | TV Series | |
| Direct Effect Presents: Straight Up Hip Hop All Week | 2004 | TV Movie | Performer |
| The Sharon Osbourne Show | 2004 | TV Series | Himself - Guest |
| Chappelle's Show | 2004 | TV Series | Himself - Musical Guest |
| Strong Arm Steady | 2004 | Video | Himself |
| Last Call with Carson Daly | 2004 | TV Series | Himself - Musical Guest |
| Tavis Smiley | 2004 | TV Series | Himself - Guest |
| 9th Annual Soul Train Lady of Soul Awards | 2003 | TV Special | Himself - Presenter |
| MuchOnDemand | 1997 | TV Series | Himself - Guest |
| 2016 MTV Video Music Awards | 2016 | TV Movie | Himself |
| Keeping Up with the Kardashians | 2012-2016 | TV Series | Himself |
| Justin Bieber: Company | 2016 | Video short | Himself |
| Ellen: The Ellen DeGeneres Show | 2005-2016 | TV Series | Himself - Guest / Himself - Musical Guest / Himself |
| The Fashion Fund | 2016 | TV Series | Himself |
| Kocktails with Khloé | 2016 | TV Series | Himself |
| Celebrity Style Story | 2016 | TV Series | Himself |
| The First Monday in May | 2016 | Documentary | Himself (Cameo) |
| Saturday Night Live | 2005-2016 | TV Series | Himself - Musical Guest / Himself |
| VIP for a Day | 2015 | TV Series documentary | Himself |
| I Am Cait | 2015 | TV Mini-Series documentary | Himself |
| 2015 MTV Video Music Awards | 2015 | TV Special | Himself |
| Glastonbury 2015 | 2015 | TV Series | Himself |
| Daft Punk Unchained | 2015 | Documentary | Himself |
| Madonna: Bitch I'm Madonna | 2015 | Video short | Himself |
| The Insider | 2015 | TV Series | Himself |
| 2015 Billboard Music Awards | 2015 | TV Special | Himself - Performer |
| Inside Edition | 2015 | TV Series documentary | Himself |
| Kanye West: All Day/I Feel Like That | 2015 | Short | Himself |
| Skavlan | 2015 | TV Series | Himself - Musical Guest |
| BET Honors | 2015 | TV Movie | Himself - Honoree |
| Saturday Night Live: 40th Anniversary Special | 2015 | TV Special | Himself |
| Entertainment Tonight | 2007-2015 | TV Series | Himself |
| Prominent! | 2015 | TV Series | Himself |
| Extra | 2015 | TV Series | Himself |
| E! Live from the Red Carpet | 2015 | TV Series | Himself |
| The 57th Annual Grammy Awards | 2015 | TV Special | Himself - Performer |
| Coffee Break Promiflash | 2015 | TV Series documentary | Himself - Footage |
| Bonnaroo Music Festival | 2014 | TV Movie | Himself |
| E! News | 2014 | TV Series | Himself |
| 2014 MTV Movie Awards | 2014 | TV Special | Himself - Nominee |
| This Is Hot 97 | 2014 | TV Series | Himself |
| The Arsenio Hall Show | 2014 | TV Series | Himself - Musical Guest |
| Late Night with Seth Meyers | 2014 | TV Series | Himself - Guest |
| Le grand journal de Canal+ | 2013-2014 | TV Series documentary | Himself |
| The Barbara Walters Summer Special | 2005-2013 | TV Series | Himself - Guest |
| David Blaine: Real or Magic | 2013 | TV Movie | Himself |
| Kanye West: Bound 2 | 2013 | Video short | Himself |
| KIMYE - The True Life Story of Kanye West and Kim Kardashian | 2013 | | Himself |
| 12-12-12 | 2013 | Documentary | Himself |
| City of Angels | 2013/II | Short | Himself |
| Jimmy Kimmel Live! | 2004-2013 | TV Series | Himself - Guest / Himself - Musical Guest |
| Mademoiselle C | 2013 | Documentary | Himself |
| Late Night with Jimmy Fallon | 2013 | TV Series | Himself - Musical Guest |
| Made in America | 2013 | Documentary | Himself |
| 2013 MTV Video Music Awards | 2013 | TV Special | Himself - Performer |
| Kris | 2013 | TV Series | Himself |
| Kanye West: Blkkk Skkkn Head | 2013 | Video short | Himself |
| Our Vinyl Weighs a Ton: This Is Stones Throw Records | 2013 | Documentary | Himself |
| Beyoncé: Life Is But a Dream | 2013 | TV Movie documentary | Himself (uncredited) |
| The 55th Annual Grammy Awards | 2013 | TV Special | Himself - Nominee (credit only) |
| Fashion News Live | 2009-2012 | TV Series | Himself |
| 12-12-12: The Concert for Sandy Relief | 2012 | TV Movie documentary | Himself - Performer |
| The X Factor | 2012 | TV Series | Himself - Audience |
| MTV Europe Music Awards 2012 | 2012 | TV Special | Himself |
| House of Style | 2012 | TV Series | Himself |
| Bad 25 | 2012 | Documentary | Himself |
| BET Awards 2012 | 2012 | TV Special | Himself |
| Life After | 2012 | TV Series | Himself |
| Something from Nothing: The Art of Rap | 2012 | Documentary | Himself |
| The Victoria's Secret Fashion Show | 2011 | TV Special | Himself |
| Festival de Música SWU | 2011 | TV Series | Himself - Performer |
Archive Footage
| Title | Year | Status | Character |
| --- | --- | --- | --- |
| Stupéfiant! | 2017 | TV Series | Himself |
| Entertainment Tonight | 2014-2016 | TV Series | Himself / Himsef |
| Good Morning Britain | 2016 | TV Series | Himself |
| Breakfast | 2016 | TV Series | Himself |
| Extra | 2015-2016 | TV Series | Himself |
| BBC News at Ten O'Clock | 2016 | TV Series | Himself |
| ITV Lunchtime News | 2016 | TV Series | Himself |
| Lorraine | 2015-2016 | TV Series | Himself |
| Six O'Clock News | 2016 | TV Series | Himself |
| Sky News: Sunrise | 2016 | TV Series | Himself |
| Victoria Derbyshire | 2016 | TV Series | Himself |
| Eamonn and Ruth: How the Other Half Lives | 2016 | TV Mini-Series documentary | Himself |
| The Insider | 2015-2016 | TV Series | Himself |
| Have I Got News for You | 2016 | TV Series | Himself |
| The Drunken Peasants | 2016 | TV Series | Himself |
| Tegen de sterren op | 2016 | TV Series | Himself |
| Inside Edition | 2015 | TV Series documentary | Himself |
| CBC News: Toronto | 2015 | TV Series | Himself |
| Mr. Dynamite: The Rise of James Brown | 2014 | Documentary | Himself |
| Mobilize | 2014 | Documentary | |
| 60 Minutes | 2014 | TV Series documentary | Himself - Megaupload Endorser (segment "Hollywood's Villain") |
| The Fabulous Life of | 2014 | TV Series documentary | Himself |
| Chelsea Lately | 2013 | TV Series | Himself |
| Soul Power! | 2013 | TV Series documentary | Himself |
| Eliana | 2012 | TV Series | Himself |
| MTV Europe Music Awards 2011 | 2011 | TV Special | Himself - Nominee |
| The Tonight Show with Jay Leno | 2011 | TV Series | Himself - 'All of the Lights' Video |
| Love Lust | 2011 | TV Series documentary | Himself |
| CMT Insider | 2011 | TV Series | Himself |
| Conan | 2010 | TV Series | Himself |
| VH1 News Presents: Plastic Surgery Obsession | 2010 | TV Movie documentary | Himself |
| DeLuxe | 2009 | TV Series | Himself |
| This Morning | 2009 | TV Series | Himself |
| The Tonight Show with Conan O'Brien | 2009 | TV Series | Himself |
| Religulous | 2008 | Documentary | Himself (uncredited) |
| U2: Window in the Skies | 2007 | Video short | Himself |
| Video on Trial | 2005-2006 | TV Series | Himself - Accused / Himself |
| 2006 MuchMusic Video Awards | 2006 | TV Special | Himself |
| Showbiz Tonight | 2005 | TV Series | Himself |
| Kanye West: Unauthorized | 2005 | Video documentary | Himself |
| Later... With Jools Holland | 2004 | TV Series | Himself |
Awards
Won Awards
| Year | Award | Ceremony | Nomination | Movie |
| --- | --- | --- | --- | --- |
| 2015 | VMA | MTV Video Music Awards (VMA) | Best Video with a Social Message | |
| 2015 | Michael Jackson Video Vanguard Award | MTV Video Music Awards (VMA) | | |
| 2013 | Grammy | Grammy Awards | Best Rap/Sung Collaboration | |
| 2013 | Grammy | Grammy Awards | Best Rap Performance | |
| 2013 | Grammy | Grammy Awards | Best Rap Song | |
| 2012 | Grammy | Grammy Awards | Best Rap/Sung Collaboration | |
| 2012 | Grammy | Grammy Awards | Best Rap Song | |
| 2012 | Grammy | Grammy Awards | Best Rap Album | For the album "My Beautiful Dark Twisted Fantasy." |
| 2012 | Grammy | Grammy Awards | Best Rap Performance | |
| 2010 | Grammy | Grammy Awards | Best Rap/Sung Collaboration | |
| 2010 | Grammy | Grammy Awards | Best Rap Song | |
| 2009 | Grammy | Grammy Awards | Best Rap/Sung Collaboration | |
| 2009 | Grammy | Grammy Awards | Best Rap Performance by a Duo or Group | |
| 2008 | Grammy | Grammy Awards | Best Rap Album | For the album "Graduation." |
| 2008 | Grammy | Grammy Awards | Best Rap Solo Performance | For the song "Stronger." |
| 2008 | Grammy | Grammy Awards | Best Rap Performance by a Duo or Group | |
| 2006 | Grammy | Grammy Awards | Best Rap Album | For the album "Late Registration." |
| 2006 | Grammy | Grammy Awards | Best Rap Solo Performance | For the song "Gold Digger." |
| 2005 | Grammy | Grammy Awards | Best Rap Song | |
| 2005 | Grammy | Grammy Awards | Best Rap Album | For the album "The College Dropout." |
| 2005 | Grammy | Grammy Awards | Best R&B Song | |
Nominated Awards
| Year | Award | Ceremony | Nomination | Movie |
| --- | --- | --- | --- | --- |
| 2015 | Grammy | Grammy Awards | Best Rap/Sung Collaboration | |
| 2015 | Grammy | Grammy Awards | Best Rap Song | |
| 2014 | Grammy | Grammy Awards | Best Rap Album | For the album "Yeezus." |
| 2014 | Grammy | Grammy Awards | Best Rap Song | |
| 2014 | MTV Movie Award | MTV Movie Awards | Best Fight | Anchorman 2: The Legend Continues (2013) |
| 2014 | MTV Movie Award | MTV Movie Awards | Best Cameo | Anchorman 2: The Legend Continues (2013) |
| 2014 | VMA | MTV Video Music Awards (VMA) | Best Hip-Hop Video | (for the video "Black Skinhead") |
| 2014 | People's Choice Award | People's Choice Awards, USA | Favorite Hip-Hop Artist | |
| 2013 | Black Reel | Black Reel Awards | Best Song | Safe House (2012) |
| 2013 | Grammy | Grammy Awards | Best Rap Performance | |
| 2013 | Grammy | Grammy Awards | Best Short Form Music Video | No Church in the Wild (2012) |
| 2013 | Grammy | Grammy Awards | Best Rap Song | |
| 2013 | Teen Choice Award | Teen Choice Awards | Choice Hip-Hop/Rap Artist | |
| 2012 | BET Award | BET Awards | Best Video Director | |
| 2012 | Grammy | Grammy Awards | Song of the Year | |
| 2012 | Grammy | Grammy Awards | Best Rap Song | |
| 2012 | Grammy | Grammy Awards | Best Rap Album | |
| 2012 | VMA | MTV Video Music Awards (VMA) | Best Hip-Hop Video | |
| 2012 | VMA | MTV Video Music Awards (VMA) | Best Hip-Hop Video | |
| 2012 | VMA | MTV Video Music Awards (VMA) | Best Direction | |
| 2012 | VMA | MTV Video Music Awards (VMA) | Best Editing | |
| 2012 | VMA | MTV Video Music Awards (VMA) | Best Editing | |
| 2011 | VMA | MTV Video Music Awards (VMA) | Best Male Video | |
| 2010 | Grammy | Grammy Awards | Best Rap/Sung Collaboration | |
| 2010 | Grammy | Grammy Awards | Best Rap/Sung Collaboration | |
| 2010 | Grammy | Grammy Awards | Best Rap Performance by a Duo or Group | |
| 2010 | Grammy | Grammy Awards | Best Rap Performance by a Duo or Group | |
| 2009 | Grammy | Grammy Awards | Best Rap Performance by a Duo or Group | |
| 2009 | Grammy | Grammy Awards | Song of the Year | |
| 2008 | Grammy | Grammy Awards | Best Rap/Sung Collaboration | |
| 2008 | Grammy | Grammy Awards | Best Rap Performance by a Duo or Group | |
| 2006 | Brit | Brit Awards | Best International Album | For the album "Late Registration" |
| 2006 | Grammy | Grammy Awards | Best Rap/Sung Collaboration | |
| 2006 | Grammy | Grammy Awards | Album of the Year | For the album "Late Registration." |
| 2006 | Grammy | Grammy Awards | Record of the Year | |
| 2005 | Grammy | Grammy Awards | Best New Artist | |
| 2005 | Grammy | Grammy Awards | Song of the Year | |
| 2005 | Grammy | Grammy Awards | Best Rap Solo Performance | For the song "Through the Wire." |
| 2005 | Grammy | Grammy Awards | Album of the Year | For the album "The College Dropout." |
| 2005 | Grammy | Grammy Awards | Best Rap/Sung Collaboration | |
| 2005 | Grammy | Grammy Awards | Best Rap/Sung Collaboration | |
3rd Place Awards
| Year | Award | Ceremony | Nomination | Movie |
| --- | --- | --- | --- | --- |
| 2013 | Key Art Award | Key Art Awards | Best Audio/Visual Technique | The Great Gatsby (2013) |
Source:
IMDb
,
Wikipedia