Who is Sharon Horgan?
One critic said about her that in a world of entertainment filled with fleeting trends, Sharon Horgan stands out as a timeless talent. Her ability to capture the essence of human relationships, flaws and all, has made her a cherished figure in comedy and storytelling. She is an actress with over 60 acting credits to her name, however, Sharon is also well known for her work as a writer and TV producer.
Her breakthrough moment came with the television series "Pulling", which she co-wrote and starred in. Other notable television works have been "Catastrophe", "This Way Up", and "Divorce", while movie lovers will probably recognize her for her roles in "Death of a Superhero", "Man Up", and "The Unbearable Weight of Massive Talent", among others.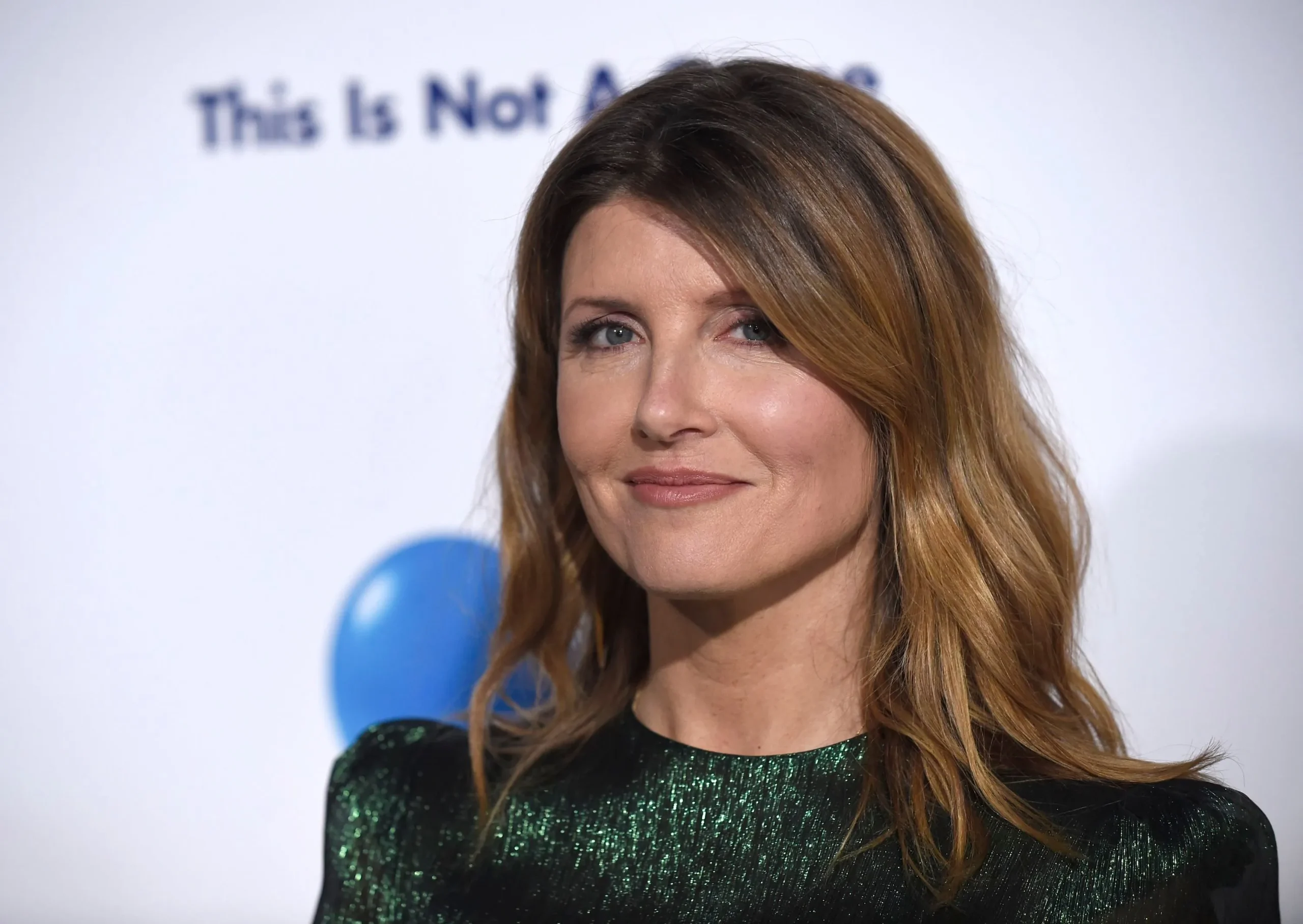 Early life, family, and education
Born Sharon Lorencia Horgan under the zodiac sign of Cancer on 13 July 1970, in Hackney, London, England, she holds British nationality and comes from a family of Irish and New Zealand descent. Sharon was raised by her parents, Ursula and John, alongside her four siblings, Mark, Lorraine, Maria and Shane.
When Sharon was four years old, the family moved to Bellewstown, Ireland, where the parents ran a turkey farm. Sharon's passion for comedy was ignited at an early age – as Sharon said once, growing up in a working-class family, she honed her comedic skills by observing the humorous quirks and eccentricities of her own surroundings.
Sharon attended the Sacred Heart Convent School, and upon matriculating in 1988, she didn't go to college but moved to London, trying to start a career as an actress. However, being rejected by most of acting schools she worked various odd jobs during the next five years.
Career beginnings
Sharon's early career involved stand-up comedy and improvisation, in which she demonstrated her knack for quick-witted humor and improvisational skills. This groundwork laid the foundation for her future success in the entertainment industry.
Sharon made her acting debut in the 2002 TV movie "Shoreditch Twat", which won the Rose d'Or Light Entertainment Festival Award – Comedy. Later that year, she made her first TV series appearance in an episode of "Comedy Lab".
Sharon followed with her guest roles in series such as "Absolute Power" (2003) and "Carrie & Barry" (2004), and was seen as Beth in the 2005 comedy-drama "Imagine Me & You", before her big success with the series "Pulling".
All 13 episodes of Pulling, Sharon Horgan's 2006 to 2009 sitcom, are now on iPlayer: https://t.co/K9NLTdPek4 pic.twitter.com/7Uh0i8XiA3

— British Comedy Guide (@BritishComedy) December 2, 2020
Rose to fame, most notable works
Premiering in 2006, the show was a refreshing take on the lives of three single women in their 30s, navigating the complexities of adulthood. Sharon's portrayal of Donna, a character known for her unfiltered honesty and relatable imperfections, resonated with viewers and earned Sharon numerous awards and praise, and or her performance in the series, Sharon won the British Comedy Award for Best Television Comedy Actress and was nominated for the British Academy of Film and Television Arts (BAFTA) Award for Best Comedy Performance, while the show was nominated for the BAFTA Award – Best Situation Comedy, and won the British Comedy Award – Best Television Comedy Drama. The show aired until 2009.
Following "Pulling", Sharon continued to make waves in the entertainment world. She co-wrote and starred in the hit British sitcom "Catastrophe" (2015-2019), alongside American actor and comedian Rob Delaney. The show, which explored the ups and downs of a cross-continental relationship, showcased Sharon's sharp writing and comedic timing. It garnered widespread acclaim on both sides of the Atlantic, and had 21 award nominations, including two for Primetime Emmys, and 12 wins.
Another of her notable works was in the 2022 series "Bad Sisters", which she co-wrote and starred in opposite Claes Bang and Eve Hewson. The show had 41 award nominations, plus four for Primetime Emmys, and won nine. The show followed the story of the Garvey sisters bound together after their parents died.
Moreover, Sharon's influence extends beyond her acting roles. As a writer and producer, she's paved the way for more diverse and inclusive storytelling in television and film. Her production company, Merman, has been instrumental in bringing fresh voices and perspectives to the forefront of the industry.
Sharon's talent for creating compelling, flawed characters also led to her involvement in projects like the hit series "Divorce", starring Sarah Jessica Parker and Thomas Haden Church. Worth mentioning is that she also created hit series such as "Motherland" and "Shining Vale". Sharon has announced her new project, which is still in development. To give you a sneak peek, it's a comedy about a woman who owns a self-help company, and a handsome male gymnast, played by Billy Magnussen, is her spokesman.
Who is Sharon Horgan's partner? Love life and relationships
While Sharon is known for her candid and humorous portrayals of relationships on-screen, she is notoriously private about her personal life. What we do know is that she was married, to British businessman Jeremy Rainbird. The two wed on 16 October 2005, and lived in London. They had two daughters together, namely Amer and Sadhbh, but the couple divorced in 2019.
After her divorce, Sharon became the subject of various rumors about her love life. One was about her 'secret' relationship with Tim Burgess, the frontman of the band Charlatans. Reportedly, the two were seen kissing next to a busy road in London. The two connected over Twitter, after Tim tweeted about how much he loved her show "Catastrophe", and Sharon retweeted his praise. The two confirmed their close friendship, however, they stayed tight-lipped about their alleged romance.
Age, height, and net worth
Sharon recently turned 53 years old, and her trademarks are red hair and blue eyes. She's 5ft 8ins (1.73m) tall, and weighs around 150lbs (68kgs), with vital statistics of 34-26-34.
As her career evolves, according to critics, it's safe to say that we can expect more laughter, honesty, and genuine human connections from this remarkable actress and creator. So far, her talent made her a millionaire – as of September 2023, sources report that Sharon has a net worth estimated at over $5 million.