• Jane Benyo is the ex-wife of the rock legend, Tom Petty.
• They had a troubled marriage based on drug abuse and depression by both Tom and Jane.
• Jane was the inspiration for the song Edge of Seventeen.
• Following the divorce, Jane has led a low-key life away from the media spotlight.
• Jane is expected to receive a share of Tom Petty's fortune after his death.

Known for movies
Short Info
| | |
| --- | --- |
| Net Worth | $75 million |
| Date Of Birth | October 20, 1950 |
| Spouse | Dana York, Jane Benyo, I Won't Back Down, Free Fallin', You Don't Know How It Feels, Oklahoma City, OK, United States, Dallas, TX, United States, North Little Rock, AR, USA |
| Mark | World-weary vocals |
| Fact | Daughters Adria Petty and Anna Kim Petty. |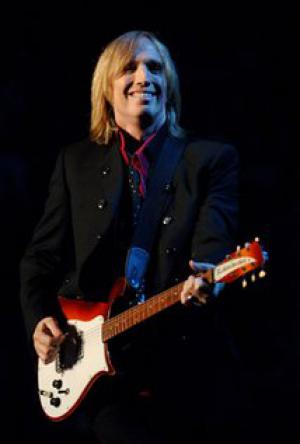 Who is Jane Benyo?
Jane Benyo was born in Gainesville, Florida USA, but her birthdate is omitted from all major sites. She came to prominence as the wife of the rock legend, Tom Petty, and their troubled marriage. Though the couple was together for more than 20 years, they apparently had a lot of problems, mostly based on drug abuse and depression by both Tom and Jane.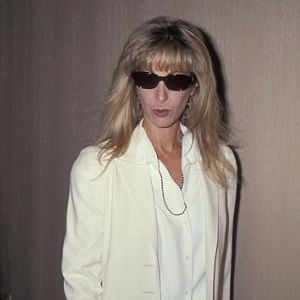 Early Life, Parents, Ethnicity, and Education
There is little information about Jane's early life, this includes her parents' identity, and whether she has any siblings or not. She grew up in her hometown of Gainesville, where she went to high school, and where Jane and Tom's relationship started when the two were just teenagers.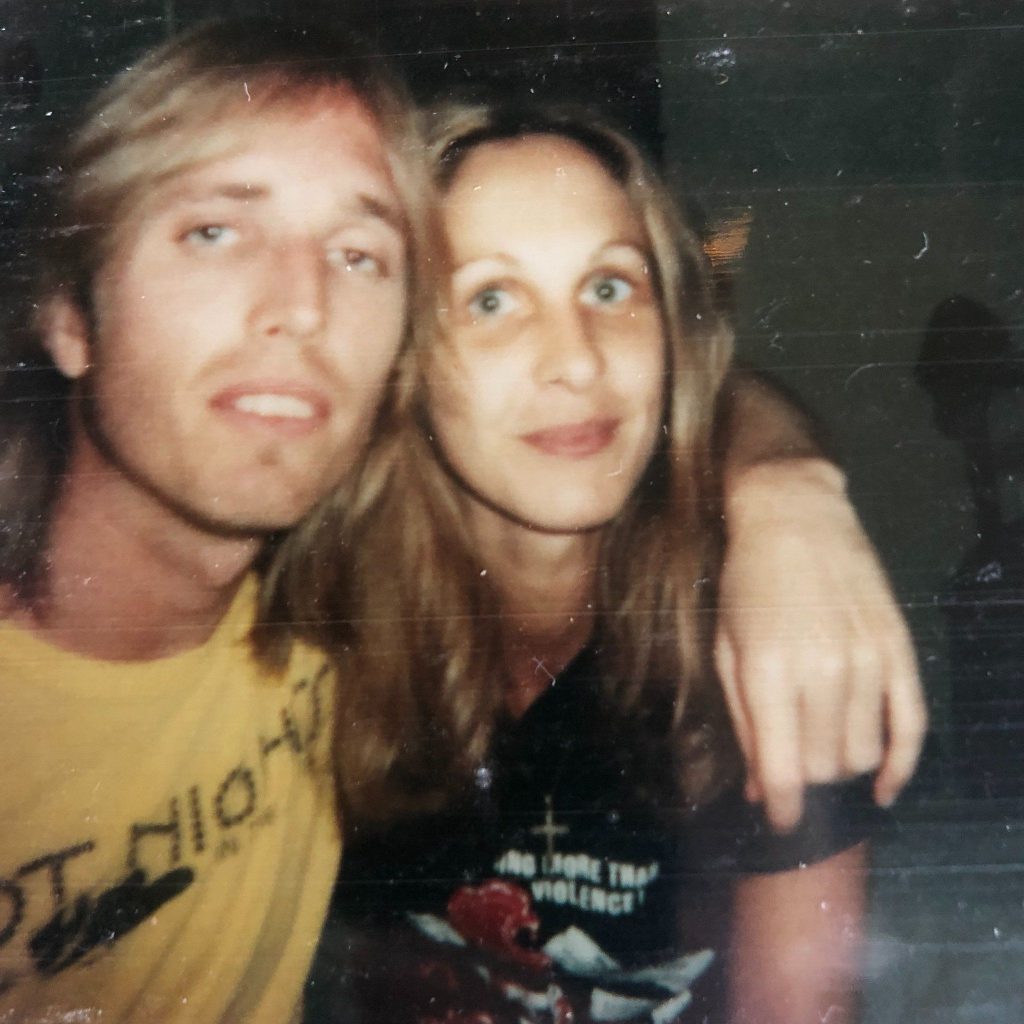 First Meeting with Tom Petty
They started a romantic relationship following their first encounter, and as it developed they started living together. Following their high school matriculation, Tom pursued his musical career, but just before he made his big break, the two decided to set foundations ror a long-lasting relationship by organizing their wedding ceremony.
Popularity Through Marriage
The couple married on the 26th March 1976 in their hometown; Tom was yet a star, and the wedding ceremony was just a regular one with friends and family. However, just two years later Tom released his debut studio album with his group The Heartbreakers, which achieved gold status in the USA, making him a rising star. Tom's career improved year after year, and he ultimately became a rock legend, with such hit albums as "Damn the Torpedoes" (1979), which achieved triple platinum status in the US, and double platinum in Canada, then "Hard Promises" (1981), which was platinum in the US and Canada. Tom enjoyed success throughout the '80s, crowning his career in 1991 with the multiple platinum solo album "Full Moon Fever". With Tom's popularity, Jane was also becoming more popular, and was seen next to Tom during various events, both charity and professional, though she chose to devote herself to family.
Troubles in Paradise and Divorce
Unfortunately, it wasn't all milk and honey for the two, as Jane started using drugs and would behave abusively towards Tom and their children. This further led to Jane's depression and other mental health issues, and Tom, once realizing his marriage had gone out of control, succumbed to drugs as well. After 22 years of marriage, the couple officially divorced.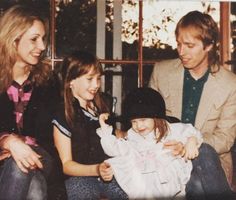 Jane Benyo Children
Jane gave birth to Tom and her first child even before they decided to marry; Adria Petty was born on the 28th of November 1974. She is now a director, editor and art director, known to the world for directing such music videos as "Princess of China", performed by Coldplay and Rihanna, then Beyonce's "Countdown", and "Sweet Dreams", while she also collaborated with her father on the song "Don't Pull Me Over". She also worked with Regina Spektor several times, Macy Gray, and Duffy, among many other musicians. Jane and Tom's second child, Kimberly Violet, is a social media star and a fashion enthusiast, with over 30,000 followers on her official Instagram page.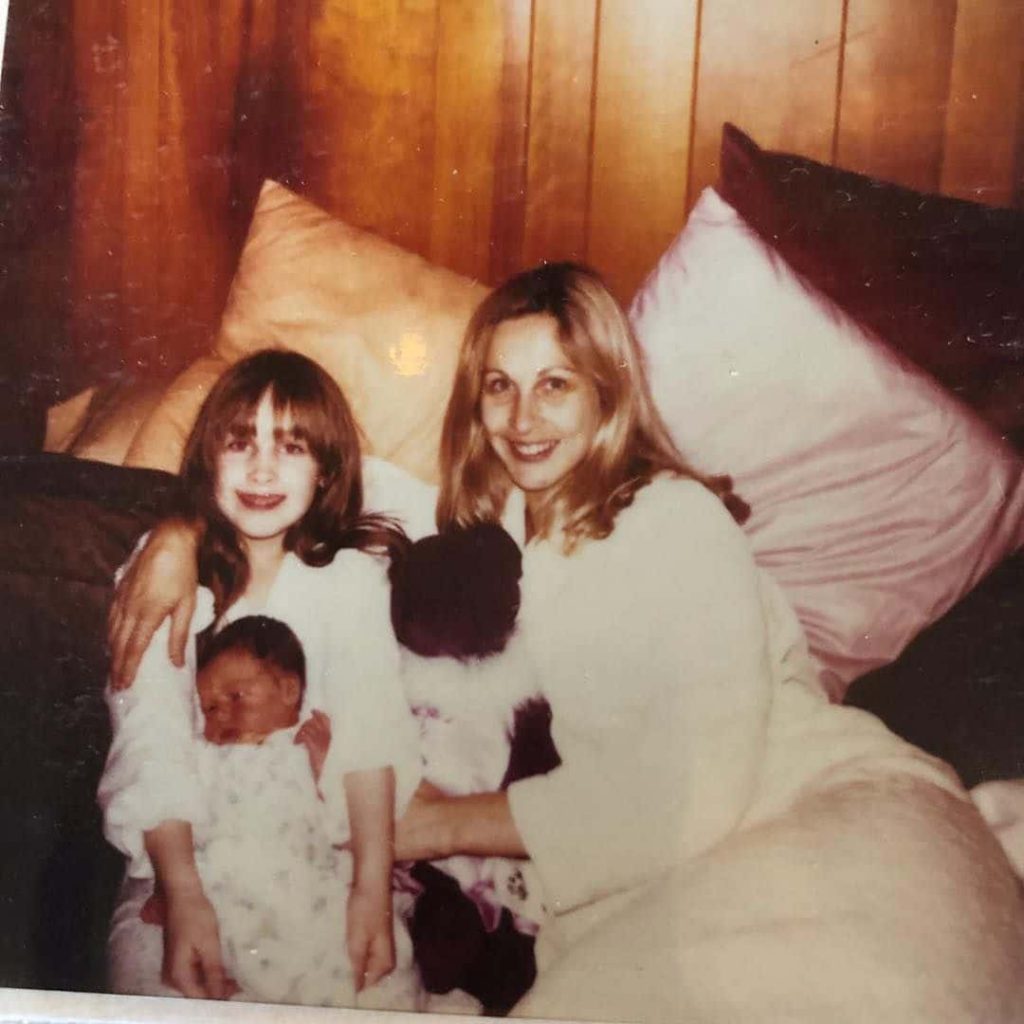 Do You Know How Rich Jane Benyo Is Now?
Famous only for being the ex-wife of the legendary musician, Jane got her fair share after the divorce, although there are no exact details in regard to the amount, but it is assumed that it was in millions, making Jane's financial situation safe and sound. Now, with the unfortunate and premature death of Tom Petty in 2017, Jane is also expected to receive a share of his fortune that was estimated at around $75 million before his death.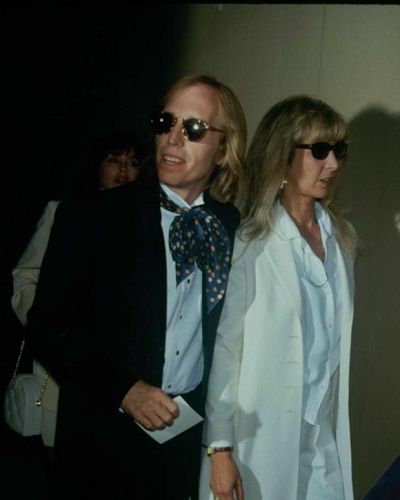 The inspiration for the Song "Edge of Seventeen"
According to several major websites, Jane was used as an inspiration to Stevie Nicks for the famous song "Edge of Seventeen". Tom and Stevie knew each other and when Tom introduced Stevie to his then girlfriend Jane, Stevie asked her how old she was. When Jane said she was 17, Stevie misheard it as "edge of seventeen", which inspired her to write the song with the same title, which went on to earn a Grammy Award- nomination in the category for the best female rock vocalist.

Depression and Drug Abuse
As Tom was becoming more and more popular, he had less and less time for her wife and children; this made Jane extremely lonely and sad. She found solace in drugs and ultimately became abusive towards her husband and their two children. When Tom's biography "Petty: The Biography", was published in 2015, he spoke of Jane as mentally ill, though their daughter Adria defended her, saying that she loved Tom truly and deeply, but he neglected her, which led to their problems.
Life Since Divorce
Following her falling-out with Tom, Jane has led a low-key life, away from the media spotlight and all the problems that marked her life. Though she re-emerged in the media following Tom's death in 2017, she decided not to make any statements about their life or his death.
General Info
| | |
| --- | --- |
| Full Name | Tom Petty |
| Net Worth | $75 million |
| Date Of Birth | October 20, 1950 |
| Height | 1.76 m |
| Profession | Record producer, Multi-instrumentalist, Voice Actor, Singer, Songwriter, I Won't Back Down, Free Fallin', You Don't Know How It Feels, Oklahoma City, OK, United States, Dallas, TX, United States, North Little Rock, AR, USA |
| Education | Gainesville High School |
| Nationality | American |
Family
| | |
| --- | --- |
| Spouse | Dana York, Jane Benyo, I Won't Back Down, Free Fallin', You Don't Know How It Feels, Oklahoma City, OK, United States, Dallas, TX, United States, North Little Rock, AR, USA |
| Children | Adria Petty, Kimberly Violette Petty, I Won't Back Down, Free Fallin', You Don't Know How It Feels, Oklahoma City, OK, United States, Dallas, TX, United States, North Little Rock, AR, USA |
| Parents | Katherine Petty, Earl Petty, I Won't Back Down, Free Fallin', You Don't Know How It Feels, Oklahoma City, OK, United States, Dallas, TX, United States, North Little Rock, AR, USA |
| Siblings | Bruce Petty |
Accomplishments
| | |
| --- | --- |
| Awards | MTV Michael Jackson Video Vanguard Award, Billboard Music Century Award, Grammy Award for Best Male Rock Vocal Performance, MusiCares Person of the Year, I Won't Back Down, Free Fallin', You Don't Know How It Feels, Oklahoma City, OK, United States, Dallas, TX, United States, North Little Rock, AR, ... |
| Music Groups | Tom Petty and the Heartbreakers, Traveling Wilburys, Mudcrutch, I Won't Back Down, Free Fallin', You Don't Know How It Feels, Oklahoma City, OK, United States, Dallas, TX, United States, North Little Rock, AR, USA |
| Nominations | Grammy Award for Album of the Year, Grammy Award for Best Rock Album, Grammy Award for Best Rock Song, Grammy Award for Best Rock Performance by a Duo or Group with Vocal, Grammy Award for Best Song Written for Visual Media, MTV Video Music Award for Best Male Video, Grammy Award for Best Solo Rock ... |
| Movies | The Postman, Made in Heaven, Oklahoma City, OK, United States, Dallas, TX, United States, North Little Rock, AR, USA |
Social profile links
Marks
| # | Marks / Signs |
| --- | --- |
| 1 | Rickenbacker 660/12 Guitar |
| 2 | World-weary vocals |
Quotes
| # | Quote |
| --- | --- |
| 1 | Rock 'n' roll is a music that represents truth. Your TV channel has taken the word "rock" and knocked the "roll" off the end. You made rock this umbrella term for everything. That's wrong. Shakira isn't rock. These country artists with fur coats aren't rock - or country. I offered a video to VH1 of my band playing in the studio and they don't want to air it because it had musicians playing in it. They want some babe walking on the beach or whatever. |
| 2 | It's funny how the music industry is enraged about the Internet and the way things are copied without being paid for. But you know why people steal the music? Because they can't afford the music. |
| 3 | On Howie Epstein's death: It's like you got a tree dying in the backyard. And you're kind of used to the idea that it's dying. But you look out there one day and they cut it down. And you just can't imagine that beautiful tree isn't there anymore. |
| 4 | I'm not exactly a guy who makes new friends easily. |
Facts
| # | Fact |
| --- | --- |
| 1 | He and his band recorded several platinum selling albums at Cherokee Recording Studios, including "Hard Promises" and "Damn the Torpedoes." He also collaborated with Stevie Nicks at Cherokee on the platinum recording "Stop Dragging My Heart Around.". |
| 2 | He and the Heartbreakers were awarded a Star on the Hollywood Walk of Fame for Recording at 7018 Hollywood Boulevard in Hollywood, California. |
| 3 | He was awarded a Star on the Hollywood Walk of Fame for Recording at 7018 Hollywood Boulevard in Hollywood, California. |
| 4 | Ranked #43 on VH1's 100 Greatest Artists of Rock & Roll. |
| 5 | He has said that he regarded his and the Heartbreakers best work was when they collaborated with Johnny Cash on the legend's album "Unchained." The Heartbreakers would perform on Cash's next two albums after that (which would be his last), but Petty, due to other engagements, was less involved with those. |
| 6 | Was the only blonde member of the Traveling Wilburys. |
| 7 | Shares a birthday with Viggo Mortensen and Snoop Dogg. |
| 8 | His birthday (October 20) is also the anniversary of the deaths of Lynyrd Skynyrd singer Ronnie Van Zant, bandmate Steve Gaines and sister Cassie Gaines in a plane crash. |
| 9 | Teamed up with Bob Dylan, Beatle George Harrison, Jeff Lynne from Electric Light Orchestra and Roy Orbison in the band The Travelling Wilburys. |
| 10 | 2002: Inducted into the Rock and Roll Hall of Fame in(as a member of Tom Petty and the Heartbreakers). |
| 11 | Daughters Adria Petty and Anna Kim Petty. |
| 12 | Rock singer/guitarist, recording and performing solo as well as leader of Tom Petty and the Heartbreakers (1975 - present). |
Pictures
Movies
Soundtrack
| Title | Year | Status | Character |
| --- | --- | --- | --- |
| The Tonight Show Starring Jimmy Fallon | 2014-2016 | TV Series writer - 4 episodes | |
| Sing | 2016 | writer: "Stay with Me" | |
| Roadies | 2016 | TV Series writer - 2 episodes | |
| Coronation Street | 2016 | TV Series writer - 1 episode | |
| Nerve | 2016 | writer: "You Got It" | |
| Acció política | | TV Series performer - 1 episode, 2016 writer - 1 episode, 2016 | |
| Ricki and the Flash | 2015 | writer: "American Girl" | |
| It's Only Rock 'n' Roll: Rock 'n' Roll at the BBC | 2015 | TV Movie writer: "Anything That's Rock and Roll" | |
| Lip Sync Battle | 2015 | TV Series writer - 1 episode | |
| Entourage | 2015 | performer: "Somewhere Under Heaven" / writer: "Somewhere Under Heaven" | |
| Todd's Pop Song Reviews | 2015 | TV Series documentary writer - 1 episode | |
| Hot Pursuit | 2015 | writer: "American Girl" | |
| Parks and Recreation | | TV Series writer - 3 episodes, 2011 - 2015 performer - 1 episode, 2014 | |
| The 57th Annual Grammy Awards | 2015 | TV Special writer: "Stay with Me" | |
| Matzav Ha'Uma | 2014 | TV Series music - 1 episode | |
| Mike & Mike | | TV Series performer - 1 episode, 2014 writer - 1 episode, 2014 | |
| Yu-Gi-Oh! The Abridged Series | | TV Series performer - 1 episode, 2014 writer - 1 episode, 2014 | |
| Jimmy Kimmel Live! | 2014 | TV Series writer - 1 episode | |
| Today at Wimbledon | | TV Series performer - 1 episode, 2014 writer - 1 episode, 2014 | |
| Wimbledon | | TV Series performer - 1 episode, 2014 writer - 1 episode, 2014 | |
| Late Show with David Letterman | 2014 | TV Series writer - 1 episode | |
| The Voice Israel | 2014 | TV Series writer - 1 episode | |
| Saturday Night Live | 1979-2014 | TV Series writer - 7 episodes | |
| My Mad Fat Diary | | TV Series performer - 1 episode, 2014 writer - 1 episode, 2014 | |
| Born to Be Wild: The Golden Age of American Rock | | TV Series documentary performer - 1 episode, 2014 writer - 1 episode, 2014 | |
| The Goldbergs | 2013 | TV Series writer - 1 episode | |
| The Byrd Who Flew Alone: The Triumphs and Tragedy of Gene Clark | 2013 | Documentary performer: "Feel A Whole Lot Better" | |
| The Newsroom | 2013 | TV Series writer - 1 episode | |
| The Tonight Show with Jay Leno | 2011-2013 | TV Series writer - 14 episodes | |
| The Office | 2013 | TV Series writer - 1 episode | |
| Californication | | TV Series 1 episode, 2013 performer - 1 episode, 2008 writer - 1 episode, 2008 | |
| De wereld draait door | 2008-2013 | TV Series writer - 2 episodes | |
| Sound City | 2013 | Documentary courtesy: "Anything That's Rock 'n' Roll" / performer: "You Wreck Me", "Cabin Down Below", "You Don't Know How It Feels" / writer: "Refugee", "Don't Do Me Like That", "Anything That's Rock 'n' Roll", "Here Comes My Girl", "Don't Come Around Here No More", "You Wreck Me", "Cabin Down Below", "You Don't Know How It Feels" | |
| Rage | 2012 | TV Series writer - 1 episode | |
| Won't Back Down | 2012 | writer: "Learning To Fly", "I Won't Back Down" | |
| That's My Boy | 2012 | writer: "American Girl" | |
| The Voice UK | 2012 | TV Series writer - 1 episode | |
| American Idol | 2012 | TV Series writer - 1 episode | |
| No me la puc treure del cap | | TV Series performer - 1 episode, 2012 writer - 1 episode, 2012 | |
| We Bought a Zoo | 2011 | writer: "Don't Come Around Here No More" | |
| Larry Crowne | 2011 | performer: "Listen To Her Heart" / writer: "Runnin' Down a Dream", "Walls, No. 3", "Listen To Her Heart" | |
| Cougar Town | 2011 | TV Series writer - 1 episode | |
| Foo Fighters: Back and Forth | 2011 | Documentary writer: "Honey Bee" | |
| One Tree Hill | 2010 | TV Series writer - 1 episode | |
| Coach Trip | | TV Series performer - 1 episode, 2010 writer - 1 episode, 2010 | |
| It's Complicated | 2009 | writer: "Don't Do Me Like That" | |
| Street Music | 2009 | TV Series writer - 1 episode | |
| Guitar Hero 5 | 2009 | Video Game performer: "Runnin' Down a Dream" / writer: "Runnin' Down a Dream", "American Girl" | |
| 20 to 1 | | TV Series documentary performer - 1 episode, 2009 writer - 1 episode, 2009 | |
| Dancing with the Stars | 2009 | TV Series writer - 1 episode | |
| Marie Brand und die Nacht der Vergeltung | 2009 | TV Movie writer: "Free Fallin'" | |
| Criminal Minds | 2009 | TV Series writer - 1 episode | |
| Cold Case | | TV Series 1 episode, 2009 writer - 3 episodes, 2004 - 2008 performer - 2 episodes, 2004 - 2005 | |
| The Marty Stuart Show | 2009 | TV Series writer - 1 episode | |
| Stargate: Atlantis | 2008 | TV Series performer - 1 episode | |
| Four Christmases | 2008 | writer: "Christmas All Over Again" | |
| Ugly Betty | 2008 | TV Series writer - 1 episode | |
| My Best Friend's Girl | 2008 | writer: "Don't Do Me Like That" | |
| Appaloosa | 2008 | writer: "Scare Easy" | |
| Recount | 2008 | TV Movie performer: "I Won't Back Down" / writer: "I Won't Back Down" | |
| The Wire | 2008 | TV Series writer - 1 episode | |
| Australian Idol | 2007 | TV Series writer - 1 episode | |
| Saving Grace | 2007 | TV Series performer - 1 episode | |
| Friday Night Lights | | TV Series performer - 1 episode, 2007 writer - 1 episode, 2007 | |
| Cesko hledá SuperStar | 2006 | TV Series writer - 1 episode | |
| Ha-Shminiya | 2006 | TV Series performer - 1 episode | |
| Barnyard | 2006 | "I Won't Back Down" | |
| 7th Heaven | | TV Series writer - 2 episodes, 1996 - 2006 performer - 1 episode, 2002 | |
| What About Brian | 2006 | TV Series writer - 1 episode | |
| The Sopranos | 2000-2006 | TV Series writer - 2 episodes | |
| Sleeping Dogs Lie | 2006/I | writer: "You Got It" | |
| The O.C. | | TV Series performer - 1 episode, 2005 writer - 1 episode, 2005 | |
| Saturday Night Live in the '80s: Lost & Found | 2005 | TV Special documentary writer: "Change of Heart" | |
| Saturday Night Live: The Best of David Spade | 2005 | TV Special writer: "Free Fallin'" | |
| Elizabethtown | 2005 | performer: "Jack" 2005, "Learning to Fly" 1991, "Square One" 2005 / writer: "It'll All Work Out" 1987, "Jack" 2005, "Learning to Fly" 1991, "Square One" 2005 | |
| Live from New York: The First 5 Years of Saturday Night Live | 2005 | TV Special documentary writer: "Don't Do Me like That" | |
| Grand Theft Auto: San Andreas | 2004 | Video Game performer: "Running Down a Dream" / writer: "Running Down a Dream" - as Thomas Earl Petty | |
| Ladder 49 | 2004 | performer: "You and Me" / writer: "You and Me" | |
| Freddy vs Ghostbusters | 2004 | Short performer: "I Won't Back Down" - uncredited / writer: "I Won't Back Down" - uncredited | |
| Chasing Liberty | 2004 | writer: "American Girl" | |
| Shabatot VeHagim | 2004 | TV Series writer - 1 episode | |
| Skeppsholmen | | TV Series lyrics - 1 episode, 2003 music - 1 episode, 2003 | |
| Soundstage | 2003 | TV Series documentary writer - 2 episodes | |
| Mr. Deeds | 2002 | performer: "You Don't Know How It Feels" / writer: "You Don't Know How It Feels" | |
| True Dreams | 2002 | "Here Comes My Girl" | |
| Cherish | 2002 | writer: "Breakdown" | |
| George Harrison - Der sanfte Beatle | 2001 | TV Short documentary writer: "HANDLE WITH CARE" | |
| Zwei Männer am Herd | 2001 | TV Series performer - 1 episode | |
| Sugar & Spice | 2001 | writer: "American Girl" | |
| Stars in Their Eyes | 2000 | TV Series writer - 1 episode | |
| Gypsy Magic | 1997 | writer: "California Blue" | |
| The Simpsons | 1997 | TV Series writer - 1 episode | |
| Trojan War | 1997 | writer: "American Girl" | |
| Tohuwabohu | 1994-1997 | TV Series writer - 2 episodes | |
| Jerry Maguire | 1996 | performer: "Free Fallin'" / writer: "Free Fallin'" | |
| Jingle All the Way | 1996 | courtesy: "Christmas All Over Again" / performer: "Christmas All Over Again" / writer: "Christmas All Over Again" | |
| She's the One | 1996 | producer: "Walls Circus", "Walls No. 3", "Angel Dream", "California", "Grew Up Fast", "Hung Up & Overdue", "Hope You Never" / writer: "Walls Circus", "Walls No. 3", "Angel Dream", "California", "Grew Up Fast", "Hung Up & Overdue", "Hope You Never" | |
| Beavis and Butt-Head | 1995 | TV Series performer - 1 episode | |
| Party of Five | 1995 | TV Series performer - 1 episode | |
| Mad Love | 1995 | writer: "Here Comes My Girl" | |
| Boys on the Side | 1995 | writer: "You Got It" | |
| Judgment Night | 1993 | performer: "Fallin" / writer: "Fallin" | |
| Home Alone 2: Lost in New York | 1992 | producer: "Christmas All Over Again" / writer: "Christmas All Over Again" | |
| Melrose Place | 1992 | TV Series performer - 1 episode | |
| The Silence of the Lambs | 1991 | writer: "American Girl" 1976 - as T. Petty | |
| Lethal Weapon 2 | 1989 | lyrics: "Cheer Down" | |
| It's Garry Shandling's Show. | | TV Series performer - 2 episodes, 1987 writer - 1 episode, 1987 | |
| Dolly | 1987 | TV Series performer - 1 episode | |
| Band of the Hand | 1986 | producer: "Band of the Hand" | |
| Miami Vice | 1986 | TV Series writer - 1 episode | |
| Live Aid | 1985 | TV Special documentary writer: "American Girl", "The Waiting / Rebels", "Refugee" | |
| Streets of Fire | 1984 | writer: "NEVER BE YOU" | |
| Knight Rider | 1983-1984 | TV Series writer - 2 episodes | |
| Fast Times at Ridgemont High | 1982 | performer: "American Girl" / writer: "American Girl" | |
| WKRP in Cincinnati | 1982 | TV Series writer - 1 episode | |
| Taps | 1981/I | writer: "Stop Draggin' My Heart Around" | |
| Top of the Pops | 1977-1979 | TV Series writer - 2 episodes | |
| FM | 1978 | writer: "Breakdown", "American Girl" | |
Actor
| Title | Year | Status | Character |
| --- | --- | --- | --- |
| King of the Hill | 2004-2009 | TV Series | Lucky / Mud Dobber |
| Tom Petty: Swingin' | 1999 | Short | |
| The Larry Sanders Show | 1998 | TV Series | Tom Petty |
| The Postman | 1997 | | Bridge City Mayor |
| Made in Heaven | 1987 | | Stanky |
Composer
| Title | Year | Status | Character |
| --- | --- | --- | --- |
| Tom Petty and the Heartbreakers: Live at the Olympic - The Last DJ and More | 2003 | Video documentary | |
| Kinoamater - Milivoj Hubek | 1998 | Video short | |
Thanks
| Title | Year | Status | Character |
| --- | --- | --- | --- |
| Mr Blue Sky: The Story of Jeff Lynne & ELO | 2012 | TV Movie documentary special thanks | |
| The Messenger | 2009/I | dedicatee | |
Self
| Title | Year | Status | Character |
| --- | --- | --- | --- |
| Solid Gold | 1985 | TV Series | Himself |
| Arena | 1984 | TV Series documentary | Himself |
| Fridays | 1980 | TV Series | Himself |
| FM | 1978 | | Himself |
| Disco | 1977 | TV Series | Himself |
| Top of the Pops | 1977 | TV Series | Himself |
| The Tonight Show Starring Jimmy Fallon | 2016 | TV Series | Himself - Announcing New Tour |
| :Dryvrs | 2016 | TV Series short | Himself |
| Soundbreaking: Stories from the Cutting Edge of Recorded Music | 2016 | TV Mini-Series documentary | Himself |
| Chabad Telethon | 2015 | TV Movie | Himself |
| Roy Orbison: Mystery Girl -Unraveled | 2014 | Documentary | Himself |
| Jimmy Kimmel Live! | 2014 | TV Series | Himself - Guest |
| Behind the Scenes: Bob Dylan's 30th Anniversary Tribute | 2014 | Video documentary short | Himself |
| The 2013 Rock and Roll Hall of Fame Induction Ceremony | 2013 | TV Movie | Himself - Perfomer |
| Sound City | 2013 | Documentary | Himself |
| Mr Blue Sky: The Story of Jeff Lynne & ELO | 2012 | TV Movie documentary | Himself |
| Ellen: The Ellen DeGeneres Show | 2012 | TV Series | Himself |
| Mike Campbell: The Guitars | 2012 | TV Movie documentary | Himself |
| The 54th Annual Grammy Awards | 2012 | TV Special | Himself |
| George Harrison: Living in the Material World | 2011 | Documentary | Himself |
| Tavis Smiley | 2010 | TV Series | Himself |
| Saturday Night Live | 2010 | TV Series | Himself |
| Classic Albums: Tom Petty and the Heartbreakers - Damn the Torpedoes | 2010 | Video documentary | Himself |
| Rock and Roll Hall of Fame Live | 2009 | TV Movie | Himself |
| Rock and Roll Hall of Fame Live: Light My Fire | 2009 | Video | Himself |
| Legends | 2008 | TV Series documentary | Himself |
| Tribute This! | 2008 | Documentary | Himself |
| Super Bowl XLII | 2008 | TV Special | Himself |
| Soundstage | 2003-2008 | TV Series documentary | Himself |
| Tom Petty and the Heartbreakers: Runnin' Down a Dream | 2007 | Documentary | Himself |
| The True History of the Traveling Wilburys | 2007 | Video documentary short | Himself (as Charlie T. Jr.) |
| The Tonight Show with Jay Leno | 1996-2006 | TV Series | Himself / Himself - Musical Guest / Musical Guest |
| The 2005 Billboard Music Awards | 2005 | TV Special | Himself |
| All We Are Saying | 2005 | TV Movie documentary | Himself |
| Concert for George | 2003 | Video documentary | Himself |
| Tom Petty and the Heartbreakers: Live at the Olympic - The Last DJ and More | 2003 | Video documentary | Singer, Guitar |
| Elvis Lives | 2003 | TV Special | Himself |
| The Simpsons | 2002 | TV Series | Himself |
| Late Night with Conan O'Brien | 1999-2002 | TV Series | Himself |
| Late Show with David Letterman | 1994-2002 | TV Series | Himself / Himself - Musical Guest / Themselves - Musical Guest |
| America: A Tribute to Heroes | 2001 | TV Special documentary | Himself - Performer |
| Testimony: 20 Years of Rock on MTV | 2000 | TV Movie documentary | Himself |
| Tom Petty and the Heartbreakers: High Grass Dogs, Live from the Fillmore | 1999 | Documentary | Himself (Vocals / Guitars) |
| Jerry Lewis MDA Labor Day Telethon | 1999 | TV Series | Himself |
| Later... With Jools Holland | 1999 | TV Series | Himself |
| In Dreams: The Roy Orbison Story | 1999 | TV Movie documentary | Himself |
| Biography | 1998 | TV Series documentary | Himself |
| Behind the Music | 1997 | TV Series documentary | Himself |
| Wired for Sound: A Guitar Odyssey | 1997 | Documentary | Himself |
| The History of Rock 'n' Roll | 1995 | TV Series documentary | Himself |
| MTV Video Music Awards 1995 | 1995 | TV Special | Himself |
| MTV Video Music Awards 1994 | 1994 | TV Special | Himself - Performer / Video Vanguard Award Recipient (as Tom Petty & the Heartbreakers) |
| Tom Petty: Going Home | 1994 | TV Movie documentary | Himself |
| Bob Dylan: 30th Anniversary Concert Celebration | 1993 | TV Special documentary | Himself |
| Tom Petty: Full Moon Fever | 1992 | Video documentary | Himself (Vocals / Guitars) |
| The 1992 Billboard Music Awards | 1992 | TV Special | |
| Tom Petty: Take the Highway (Live) | 1992 | TV Special | Himself |
| Portræt af Tom Petty | 1991 | TV Movie documentary | Himself |
| Coca Cola Pop Music Backstage Pass to Summer | 1991 | TV Special | Himself - Performer |
| Tom Petty: A Bunch of Videos and Some Other Stuff | 1989 | Video | Himself (Vocals / Guitars) |
| The 1989 Annual MTV Video Music Awards | 1989 | TV Special | Himself |
| It's Garry Shandling's Show. | 1987-1989 | TV Series | Himself |
| Dolly | 1987 | TV Series | Himself |
| Hard to Handle: Bob Dylan in Concert | 1986 | Video documentary | Himself |
Archive Footage
| Title | Year | Status | Character |
| --- | --- | --- | --- |
| It's Only Rock 'n' Roll: Rock 'n' Roll at the BBC | 2015 | TV Movie | Himself |
| Rock Legends | 2013 | TV Series documentary | Himself |
| Elvis What If? | 2012 | Documentary | |
| Profiles in Philanthropy | 2009 | TV Series documentary | Himself |
| Live from New York: The First 5 Years of Saturday Night Live | 2005 | TV Special documentary | Himself |
| George Harrison - Der sanfte Beatle | 2001 | TV Short documentary | Himself |
| Tom Petty and the Heartbreakers: Playback | 1995 | Video documentary | Himself (Vocals / Guitars) |
| The Old Grey Whistle Test | 1979 | TV Series | Himself |
Awards
Won Awards
| Year | Award | Ceremony | Nomination | Movie |
| --- | --- | --- | --- | --- |
| 2009 | Grammy | Grammy Awards | Best Long Form Music Video | Tom Petty and the Heartbreakers: Runnin' Down a Dream (2007) |
| 1999 | Star on the Walk of Fame | Walk of Fame | Recording | Awarded on April 28, 1999 at 7018 Hollywood Blvd. |
| 1994 | Lifetime Achievement Award | MTV Video Music Awards (VMA) | | |
Nominated Awards
| Year | Award | Ceremony | Nomination | Movie |
| --- | --- | --- | --- | --- |
| 2006 | Grammy | Grammy Awards | Best Song Written for Motion Picture, Television or Other Visual Media | Elizabethtown (2005) |
| 1997 | Golden Satellite Award | Satellite Awards | Best Original Song | She's the One (1996) |
Source:
IMDb
,
Wikipedia