• Mike Pompeo is an American attorney and politician currently serving as Secretary of State of the United States
• He previously held positions as a US Army officer, member of the US House of Representatives and Director of the Central Intelligence Agency
• He obtained a Bachelor of Science degree in engineering management from the US Military Academy at West Point and a Juris Doctor's degree from Harvard Law School
• Prior to entering politics, Mike worked as a lawyer and in the aerospace industry
• Mike Pompeo has an estimated net worth of over $650,000

Short Info
| | |
| --- | --- |
| Fact | U.S. Representative (R-Kansas) (? - present). |

Who is Mike Pompeo?
Mike Pompeo is an American attorney and a politician who is best known for being the current Secretary of State of the United States, serving in this position since April 2018. Apart from this, Mike is also widely recognized as a former US Army officer as well as a member of the US House of Representatives, and a former Director of the Central Intelligence Agency (CIA).
Mike Pompeo's Early Life & Education
Michael Richard Pompeo was born under the zodiac sign of Capricorn on the 30th December 1963 in Orange County, California USA, into the family of Wayne and Dorothy Pompeo. Apart from being of American nationality, Mike is also of Italian descent from his father's side, so is of white ethnicity. Further details about his family's background are not publically available. Upon completing his elementary education, Mike went at Los Amigos High School in Fountain Valley, California, from which he matriculated in 1982. During his high school years, he excelled in sports – basketball in particular, playing as the power forward of his high school's team. He continued his education and enrolled at the US Military Academy at West Point from which he graduated in 1986 as the first in class, and obtaining his Bachelor of Science degree in engineering management.
In the early 1990s, Mike Pompeo enrolled at Harvard Law School from which he received his Juris Doctor's degree in 1994. During his studies, he also served as the editor of the Harvard Journal of Law & Public Policy, as well as a board member of the Harvard Law Review.
Mike Pompeo's Early Career
In 1986 Mike began serving as the US Army's Armor Branch Officer in the 2nd Squadron of the 7th Cavalry Regiment of the 4th Infantry Division. He left the Army in 1991 with the rank of the Captain, after five years of service.
After obtaining his Juris Doctor's degree in 1994, Pompeo began his professional career as a lawyer at the Williams and Connolly LLP litigation firm in Washington D.C. After honing his law skills for the next four years, in 1998 Mike decided to leave the law business and dive into entrepreneurship. He relocated to Wichita, Kansas, where alongside three West Point friends, Ulrich Brechbuhl, Brian Bulatao and Michael Stradinger, Mike Pompeo entered the world of the aerospace business, and after acquiring aircraft-part-manufacturing companies such as Precision Profiling, Aero Machine, B&B Machine and Advance Tool & Die, they founded Thayer Aerospace LLC. In the course of the next decade, Pompeo's company collaborated with several big names of the aerospace industry, including Boeing, Cessna Aircraft Company and Gulfstream Aerospace to name a few. In 2006, Mike Pompeo sold his shares in Thayer Aerospace to Highland Capital Management after which the company was rebranded to Nex-Tech Aerospace.
Prior to entering politics, Mike also served as the president of the oilfield equipment manufacturing company – Sentry International.
Good to be back on @FoxNewsSunday with Chris Wallace. Discussed tomorrow's sanctions snapback on #Iran's regime and other foreign policy developments. pic.twitter.com/dL7a1RjGcB

— Secretary Pompeo (@SecPompeo) November 4, 2018
Mike Pompeo's political Career
As a member of the Republican Party, during the 2010 Kansas Republican primary, Pompeo was elected to the 4th District Congressional seat, receiving 59% of the votes – he managed to keep his position at the US House of Representatives as he was re-elected three more times in a row, in 2012, 2014 and eventually in 2016. Mike has served in the House Committee on Energy and Commerce as well as on the House Permanent Select Committee on Intelligence, and was a member of the Congressional Constitution Caucus as well.

CIA
In November 2016, Pompeo was nominated for the position of Director of the Central Intelligence Agency (CIA) by the 45th President of the US Donald Trump, and confirmed with 66 out of 98 Senate votes; he was appointed in January 2017. During his short tenure, 'til March 2018, aside from being in command of the Counterintelligence Mission Center, Mike Pompeo met with several notable personalities on the global political scene, including the President of Turkey Recep Tayyip Erdoğan, the Crown Prince of Saudi Arabia Muhammad bin Nayef, and one of the most controversial political personas today – the North Korean Supreme Leader Kim Jong-un.
Secretary of State
In March 2018, Donald Trump nominated Pompeo for the position of Secretary of State, and after receiving 57 out of 99 Senate votes in April 2018, he was appointed the 70th US Secretary of State.
Is Mike Pompeo married? More about his personal life
Yes, Mike is a married man, and he has married twice! He is married to Susan with whom he has welcomed a son named Nicholas. They are both members of the Evangelical Presbyterian Church for which Mike also serves as a local deacon. Prior to this marriage, in 1986 Pompeo married Leslie Libert.
Mike sports an average build with a height of 5′ 11¼" (1.81 m). He is regularly active on social media networks such as Twitter, where his official account – @SecPompeo has amassed a total of more than 276,000 followers. He is also active on Instagram and has gathered almost 8,000 fans.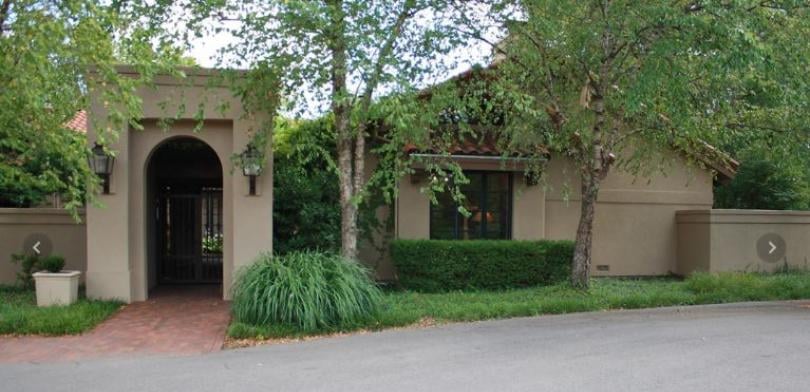 Mike Pompeo's Net Worth
Have you ever wondered how much wealth this 54-year-old American politician has accumulated so far? How rich Mike Pompeo is? Mike Pompeo's net worth is estimated by authoritative sources as of mid-2018, at over $650,000. It has all been acquired through his political career as well as through his past endeavors in the aerospace industry, his law career and his Army service.
Facts
| # | Fact |
| --- | --- |
| 1 | U.S. Representative (R-Kansas) (? - present). |
Movies
Self
| Title | Year | Status | Character |
| --- | --- | --- | --- |
| Meet the Press | 2015 | TV Series | Himself |
| Zygote Party vs Tea Party | 2014 | Documentary | Himself (as Rep. Mike Pompeo) |
| Sunday Morning Futures with Maria Bartiromo | 2014 | TV Series | Himself - House Intelligence Committee |
| Huckabee | 2014 | TV Series | Himself - House Intelligence Committee / Himself |
| Stossel | 2014 | TV Series | Himself |
Source:
IMDb
,
Wikipedia