Just a simple reminder that article is created and owned only by biographytribune.com. Article cannot be re-published in any other pages or documents. Copyright is protected by DMCA. All found copies will be reported.
Original source: https://biographytribune.com/who-is-white-house-director-hope-hicks-is-she-married-her-wiki-model-career-salary-net-worth-sister-parents/
Who is Hope Hicks?
Hope Charlotte Hicks was born on 21 October 1988, in Greenwich, Connecticut USA, and is a public relations consultant, best known for having served as the White House Communications Director for US President Donald Trump from August 2017 to March 2018.
https://www.instagram.com/p/BfEpYRDH7M6/?hl=en&taken-by=realhopehicks
The Wealth of Hope Hicks
How rich is Hope Hicks? As of mid-2018, sources estimate a net worth that is at $200,000, earned through success in her various endeavors. She has served in numerous other positions such as being the White House Director of Strategic Communications, and press secretary for Trump's presidential campaign. As she continues her endeavors, it is expected that her wealth will also continue to increase.
Early Life and Education
Hope grew up very familiar with politics, as her mother was an aide to Ed Jones, while her grandfather served in the US Department of Agriculture for two administrations. Her father on the other hand was focused on business, and was the Regional CEO of the Ogilvy Public Relations Worldwide for the Americas. He was also the executive vice president of communications for the National Football League (NFL).
As a teenager, she found her niche in modelling, appearing in several publications in the early 2000s. She also posed alongside her older sister for Ralph Lauren's campaign, and was the face of the "Hourglass Adventures" novels which details a time-travelling 10 year old. In 2005, she was the cover model for the book series "The It Girl" by Cecily von Ziegesar. Hope was educated at Greenwich High School, where she was captain of the school's lacrosse team. She matriculated in 2006, and then attended Southern Methodist University, from which she graduated in 2009 with a degree in English.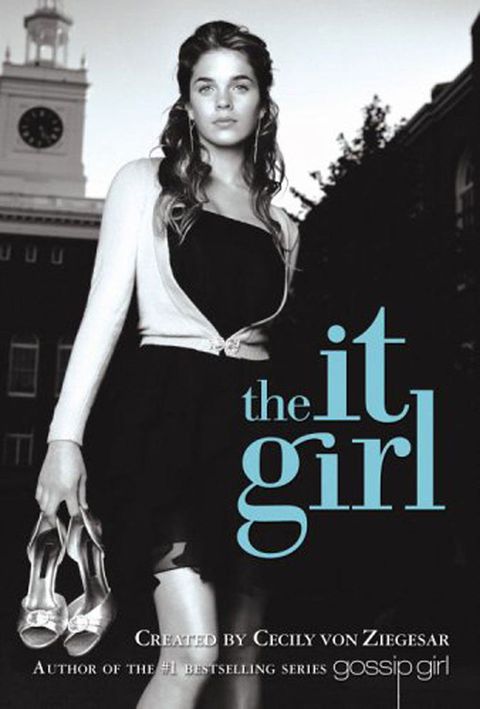 Public Relations and Trump Career
Hicks began her career with the public relations firm Zeno Group, located in New York City. She eventually moved to the firm Hiltzik Strategies, and during her time there started working with Donald Trump's daughter Ivanka Trump on various ventures. In 2014, she joined The Trump Organization full time, working alongside Ivanka at the Trump Tower, helping her to expand her fashion collection. A few months later, she started working directly for Donald Trump.
https://www.instagram.com/p/BbfcRZzHs50/?hl=en&taken-by=realhopehicks

At 26 years of age, she was chosen for the role of press secretary for the presidential campaign of Donald Trump; prior to this appointment, she hadn't had any experience in politics, and initially wanted to leave the campaign before being convinced to continue. As a part of the campaign, she decided on which reporters would be allowed to speak with Trump, and took dictation from Trump for his online tweets. In 2016, it was announced that she would become a part of the Trump Administration in the newly created position of White House Director of Strategic Communications.
https://www.instagram.com/p/BX34a3an0SY/?hl=en&taken-by=realhopehicks
Recent Career and Resignation
For her achievements, Hope was named in the Forbes 30 Under 30 List, which recognizes influential young celebrities, as she essentially served as a one-woman press team during Trump's presidential campaign. In 2017, she was made the interim White House Communications director, before being officially put into the position a month later. However, the following year she made a closed-door testimony to the House Intelligence Committee that she had to tell "white lies" as a part of her work, which later turned out to be that she was already planning to resign. She officially resigned in March 2018.
Personal Life and Social Media
It is known that Hicks was rumored to have been romantically involved with Trump campaign manager Corey Lewandowski while he was still married. She also dated former White House Staff Secretary Rob Porter, who was caught up in an issue that he allegedly physically abused his two former wives. Hicks resides in Washington, D.C., though she previously stayed in Greenwich Connecticut, and in an apartment in Manhattan.
https://www.facebook.com/DailyNewsView/photos/a.1091353037596502.1073741828.1082750095123463/1856389904426141/?type=1&opaqueCursor=Abr_6Zic4WAZWVIS3bXu87BCDehnhSB8p-cZ7HHAVxeyDjGxS02MmTuZJpDKfamY13xyIjgTwax0WUC7I-YEFUXalKaoqYAibu1aleG8WC6lI3-4HHakjzEdGcncjuYAQ5IiYny1e6j2t1wjjsU8mD4fNna0zO2avZ3sY9Dmice3l8gP8yokvbAFRLY3D0uX7jLQQaL_Tu_Gn_9_-YVNqNIQWzhWvuSyLbeQTOm2X2WlyDvpZPW3v2F3CSFlsx05DEeKkj2gDJoMwjFAfms_HyRBW_FYFsoW2qcxjaZ0m0JCMwUSk-ZuvoSAn1j1T2diQ9YVLaoo7Xn9mkF–XwFww5QnQ3ZH3uLDeFyIBUgmJUYLMMag7VGwUfilEi2D3WGALnTKl10op7apfx9sbJ6fTOtJV_42K6zGFDs3YhHSFZK6kI6qfjmGVxuQXELcWNe0PHFBaGPqXm6Z3NepOxw0P5fvQ8jjjqcJtoXPTMBYuKjMgXD2Yfp2cperBa41qLM2Vjrzi_bzyyjEnf_KB9ktvmlzwiltuBqkRXt__nyAIEmrMTmuHLymazUzdWSgWrCj8OtG_1juUfVwrngG9PdpddC-kAOR-JYGBjOkvoUaTetYJ_NpXFVegYqh7wJqGYZS1jdEZHTwI2OtVSpAjwOcg9YtAT49l82Nap2qaKaJyOv7Aa78T5L6rUBUC6ulCknAy4&theater
One of the reasons there is very little information about her after her resignation is because she doesn't have any online presence, such as accounts associated with Facebook, Twitter and Instagram. Many sources believe that this was likely due to the nature of her work, as she didn't want to become personally involved with it. According to several websites, Hicks is responsible for crafting some of the sharpest personal attacks used by Trump's Twitter account during her tenure with the administration. She was initially known to have been the one who was actually softening the words used by Trump, but it was later reported that she also crafted some of Trump's savage tweets. Her involvement with that social media account became the subject of a lawsuit by Columbia University's Knight First Amendment Institute.