• Dr. Sandra Lee is a dermatologist and YouTube personality known as Dr. Pimple Popper
• She has a net worth of over $7 million
• Born to a Singaporean Chinese father and Malaysian Chinese mother, she graduated from UCLA and Drexel University's College of Medicine
• She is the creator of the YouTube channel Dr. Pimple Popper with over four million subscribers and over 1 billion views
• She is married to Dr. Jeffrey Rebish and has two children


Who is Dr. Sandra Lee?
Dr, Sandra Lee was born on 20 September 1970, in Flushing, New York City USA, and is a dermatologist as well as YouTube personality, best known for the popularity of her YouTube videos of skin extractions operating under the moniker Dr. Pimple Popper.
The Wealth of Dr. Sandra Lee
How rich is Dr. Sandra Lee? As of late-2018, sources inform us of a net worth that is over $7 million, mostly earned through her success as a dermatologist. She also earns a significant amount of money from her YouTube channel, which has also helped her gain various television appearances. As she continues her career, it is expected that her wealth will also continue to increase.
Early Life and Education
Sandra is of Chinese descent with her father being a Singaporean Chinese while her mother is Malaysian Chinese. her parents moved to New York a year before she was born, and then to Southern California when she was five years old. She grew up becoming familiar with the field of dermatology thanks to her father who is now a retired dermatologist.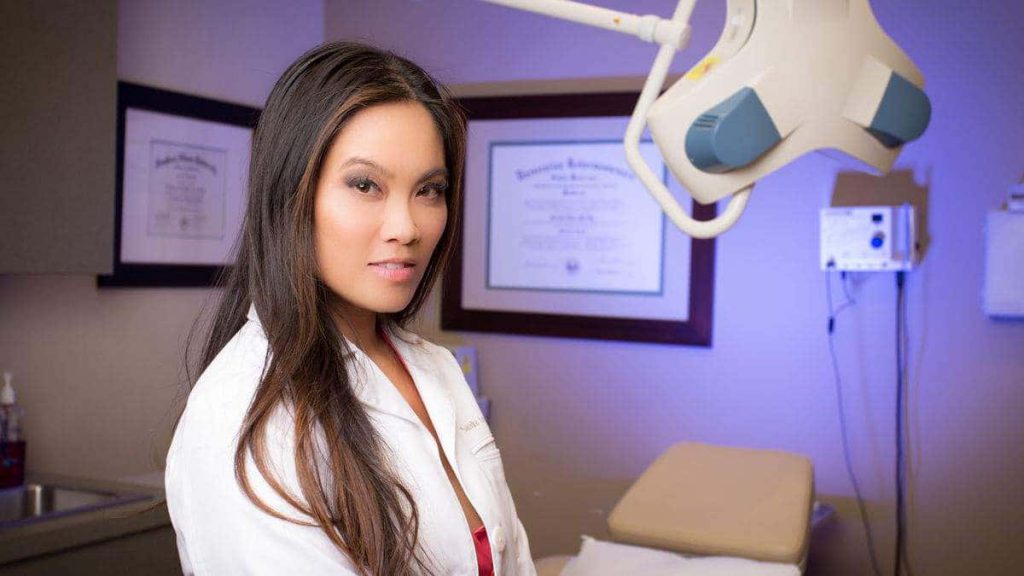 After matriculating from high school, she enrolled into UCLA to complete her undergraduate studies, then into Drexel University's College of Medicine, completing the course in 1998, followed by completing her dermatology residency at Southern Illinois University. She subsequently moved to San Diego to further her specialization in cosmetic, dermatologic and laser surgery, becoming a certified dermatologist and a member of the American Academy of Dermatology. She is also a member of the American Society for Mohs Surgery, the American Society for Dermatologic Surgery, and the American Academy of Cosmetic Surgery.
What actually causes pimples? Here's everything you need to know about acne, straight from Dr. Pimple Popper @SandraLeeMD! pic.twitter.com/U00UJn4Fxq

— InStyle (@InStyle) November 13, 2018
YouTube Career
In 2010 Dr. Lee created her own YouTube channel, and though uploading several videos, never really paid it too much attention. However, five years later she noticed that a few of her skin extraction videos posted on Instagram were gaining a lot of attention, which eventually led her to post regularly on social media and YouTube. To get videos of dermatology procedures, she often asks for written client permission in exchange for discounted or free treatment. Her popularity grew further over the next few years, leading her to have over four million subscribers and over 1 billion views of her videos on YouTube.
She often posts videos of various dermatological procedures, sometimes several times in a week; her Twitter account is also used to promote some of her videos and recent surgical procedures. Her Instagram now functions similar to that of her YouTube account, showcasing photos and videos of some of the recent procedures she's done. Similar to her YouTube account, her Instagram account has a huge number of followers too, only a million short of her channel.
Business and Television Projects
The popularity of Dr. Lee's videos has helped to promote awareness of numerous skin-related issues and diseases. It has also caught the attention of numerous media outlets, leading her to be featured in several television shows, including in an episode of the series "Tosh 0" which provides commentary on on-line viral video clips. She has also appeared in several episodes of the talk show entitled "The Doctors", which is a spin-off of "Dr. Phil" hosted by Phil McGraw and his son Jay McGraw.
In 2017, Dr. Lee launched her own line of skin care products called SLMD Skincare Products. Some of her products include acne cleansers, lotions, daily moisturizers, comedo extractors, and other merchandise branded with the name of her YouTube channel. In 2018, she made an appearance in "Jimmy Kimmel Live", leading to her own show called "Dr. Pimple Popper" which began airing on TLC during the same year. The reality television series follows her as she deals with unusual cases of skin and facial disorders at her clinic called Skin Physicians & Surgeons located in Upland, California. Initially, the show was just an hour long special, before a high enough demand caused an entire season to be ordered. It was announced to have been renewed for a second season, set to air in 2019.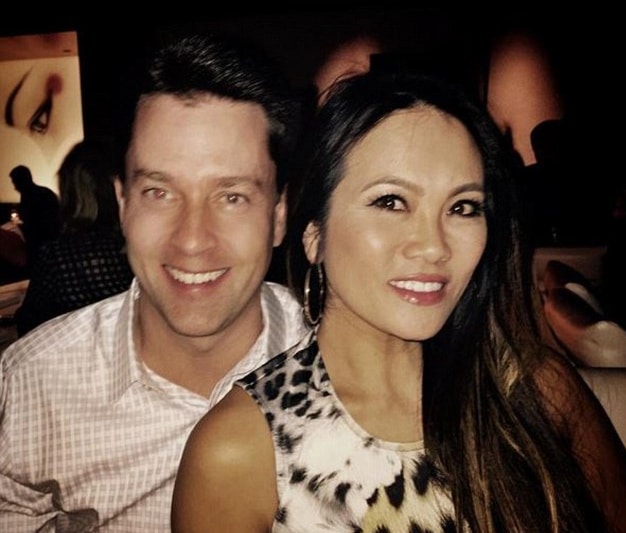 Personal Life
For her personal life, it is known that Dr. Sandra Lee is married to Dr. Jeffrey Rebish and the couple reside in Upland, California. They have two children together, but Lee has mentioned that her two children aren't really fans of her work – one doesn't really like to watch her videos, while the other barely watches it so that he doesn't hurt his mother's feelings. According to an interview, the idea for her channel came when she discovered that there were a significant number of people on Reddit discussing their interest in watching pimples popped, and so she decided to cater to it.
Facts
Movies
Self
| Title | Year | Status | Character |
| --- | --- | --- | --- |
| The Doctors | 2014 | TV Series | Herself - Dermatologist |
| Home & Family | 2012-2013 | TV Series | Herself - Guest |
Source:
IMDb
,
Wikipedia