• Aaron Fox-Hall was born on 1 July 1990, in Peterborough, England.
• Ashdubh has a net worth of over $400,000 earned through his successful YouTube career
• He initially gained fame through his YouTube channel focused on content about the video game "Minecraft".
• Ashdubh has since started focusing his content on other video games, and also does vlogs through a second channel.
• He has collaborated with other popular YouTube personalities and is open about his struggles with depression.
 
Who is Ashdubh?
Aaron Fox-Hall was born on 1 July 1990, in Peterborough, England, and is a YouTube personality, best known from initially earning fame on his YouTube channel which was focused on content about the video game "Minecraft". He's since started focusing his content on other video games, and has also done vlogs through a second channel.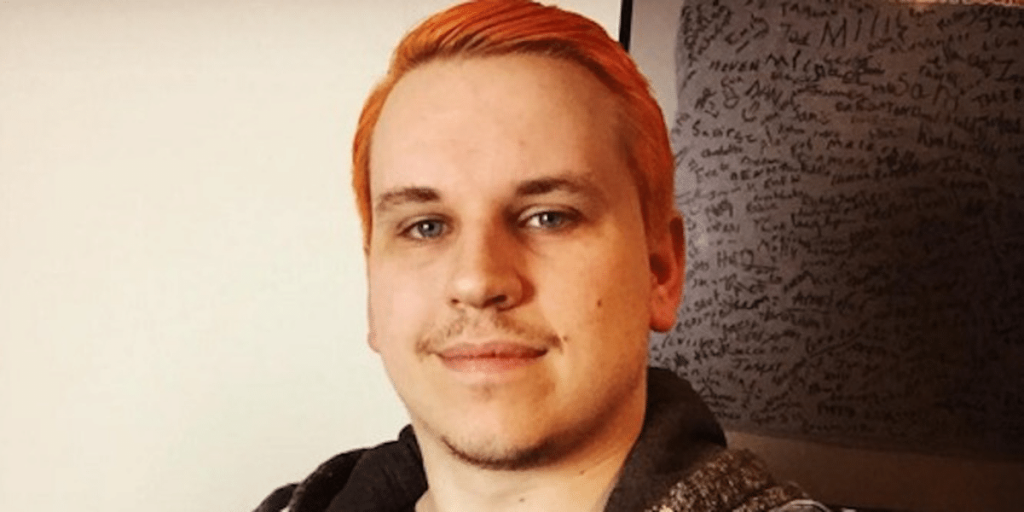 The Riches of Ashdubh
How rich is Ashdubh? As of early-2019, sources inform us of a net worth that is over $400,000, earned through a successful career on YouTube. His fame has led him to numerous other opportunities, and he's collaborated with other popular YouTube personalities as well. As he continues his career, it is expected that his wealth will also continue to increase.
Early Life and Career Beginnings
Ashdubh grew up in Peterborough alongside a brother. At a young age he loved sports and playing outdoors, often spending time with his brother and friends playing soccer or going skateboarding; these childhood friends would later become frequent collaborators of his YouTube channel. Aside from his love of gaming, he was also highly interested in music and envisioned a career in the industry.
After completing his education, he began working in a pound shop stacking shelves while trying to find his breakthrough in the music industry. He performed in live events around the country, but never really gained any strong traction. Not finding any opportunity in music, he refocused his goals towards video games, now wanting to build a career as a gamer. One of the avenues he was really interested in was the website YouTube, which was gaining a lot of attention at the time thanks to YouTube personalities who were finding success making video game-related content.
https://www.facebook.com/photo.php?fbid=10156340265809697&set=basw.Abrj-OpeKSrZ8erJIDRHsQNywnuuCL-_uwSxRxfqFRGrgVhwcL53dRwrbl0Ae3Aax7xstYBgd_KHIiFxWb1WnpINMFeUIGqTUXZI_IB9l5utjT_ZAM8aBdIYA1FqtE2gT5qAnY_8zc9aIot0dDSLIN3p.1145159308971232.10156340265809697.391474284393636.1873148673013047.132029460892165.10153104860218687.101334363743577.188834445256866.10213106631596787&type=1&opaqueCursor=AborxhSp8157_1wZosjiF2ZXMFXJJKvaC4rls_2daDRLmRuPOm72gS4k2YVpU3nRDSgPnDbbJvTtEWrZgDOORXmP2E9jFBGUh6zc7BOtJQnR-1q6BX0SrlA4D_ioMHj-xGtGZmjFKMKUuj8wEdKex6R6vCwhpt921dRld9zMwDp7St72lLrOWLr28m5ZSMM9vgHVIzkqfqVnfM8qdKQw_jjkkUoRbJmzMlC_ZiB6kRbqsoYI-skEydrKInhqpI3linYnZU73ZdgX0S7Kdyq1Yfinf6z3HvValkb_o1mOysGeDckgvDOOtTfsX1fqnFBZTy74asLfcPzRoX8o8AV3xWgotPyDnXG_nv5ahLpz_Kb-d4MB8lktQMlkQOyawWyWyS72QhBN_9qUJ8J8IUwmTXWHQSYjnFBOpFYEBzvwoG6O54SzK6VB0EgTUxqDIIos2gxjpQbhl2LWrf5JlrQQOibLZTZ59A3IVKGIjBK6HaJWiDXYdeTx9hOmeD45mIIGTTTIHSGZCl106wwCFF7PknDLWN-epNEPH40iyPYZgx7A7OhyH3g2jsmMqbnv7oIgEAOSFWPQb_pcvGwvg2ugPOEdfFn181-Gm-Gyvah0jfsLnQLaTL4p2e0hgFtsSCsXcrAk8a9pfWDXZkd1m8ugXViBhk1iWaj_tPz2RkJyoqqQy—kDEpzYVxxksWu7GoLabKEjBEBDOXSsmQ0gyE9H4taqFlQM_dxrDWNkF2lqgk0Q&theater
YouTube Career
YouTube is a video sharing website owned by Google, initially beginning as a way for individuals to upload video content to share with others. The website has grown to become one of the most popular in the internet, becoming the main source for video content such as music videos, live streams, video blogs, commentaries, movie trailers, and much more. One of the reasons for the website's success is the capability of users to interact in videos through, comments, ratings, and subscriptions. Content creators also have the opportunity of earning money through Google's Adsense program. The popularity of YouTube has led corporations and media outlets to establish themselves on the website as well.
Ashdubh gained fame posting content related to the video game "Minecraft", which allows players to use their creativity with a variety of different blocks in a 3D world. Players can build, craft, fight, explore, and gather resources in the game. It has won numerous awards since its release, and is the second bestselling video game of all time behind "Tetris", gaining critical acclaim and expanded to include numerous adaptations, merchandise, and parodies. He mainly focuses his content on the game along with montages, or what he calls funtages, a play on the word fun and montage.
Other Content
Aside from his "Minecraft" content, Ashdubh also started making videos of another popular game for children, called "Roblox". It is a massive multi-player online game which allows users to create and design their own games to play, which can also be shared with other users so that they can enjoy one's creation. The game also uses virtual blocks, and since its creation has become highly popular, gaining over 70 million active users monthly as of 2018.
One of the reasons he makes these types of videos is because of his focus on family-friendly content. He started collaborating frequently with other YouTubers for content, including playing with friend and fellow YouTuber iBallisticSquid. In recent years, he's also posted videos of games that have interested him, including of "Rocket League", "Grand Theft Auto V", "FIFA", and "Ark: Survival Evolved", but according to him, his best work on the channel is his "Minecraft" series called "Race to the Moon". He's also created a second channel called Aaron Fox Hall, mainly focused on vlog content though it has gone through rebranding several times. He's also quit the channel on multiple occasions, because of the difficulty of maintaining fresh content using vlogs.
Personal Life
For his personal life, it is known that Ashdubh is engaged to a woman named Izzy, though he has not revealed a lot of information about her or their relationship. He mentioned that he loves cheese, because of which he has been referred to as Cheese Head or Cheese Man. If his YouTube career didn't pan out, he would've probably returned to building a career in music.
Some of his favorite television shows include "The Flash", "Arrow" and "Riverdale". He really loves "The Flash" series and has even named two of his dogs Barry Allen and Cisco after the two characters from the show. He's also been very open about his struggle with depression, and does his best to support others while sharing about his experiences to help them. Similar to other YouTube personalities, he has a presence on other social media websites such as Twitter, on which he posts some of his daily thoughts, also day to day endeavors. He has a Facebook page too, though it has not been updated since 2018.
Source:
IMDb
,
Wikipedia