• Kat Stacks (Andrea Herrera) is a Venezuelan-American rapper and blogger
• She experienced a difficult childhood and is secretive about her family
• She is well known for her songs and her books "Becoming Kat Stacks" and "Admire Andrea: Surviving Savagery To Saving Lives – An Autobiography By Andrea Herrera"
• Her personal life has been a topic of controversy, including her rumored relationships with Lil Wayne and the owner of HNIC entertainment
• She is estimated to have a net worth of over $200,000 and is active on Twitter and Facebook

Known for movies
Short Info
| | |
| --- | --- |
| Died | May 14, 2003, Beverly Hills, California, United States |
| Spouse | Rosemarie Stack |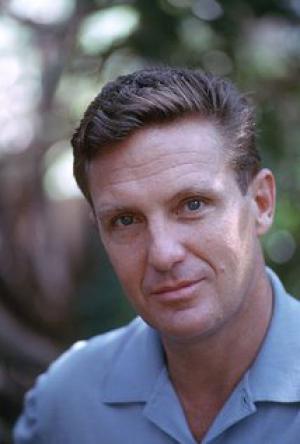 Who really is Kat Stacks?
Andrea Herrera was born in Venezuela on 2 November 1989, so under the zodiac sign of Scorpio but holds American nationality – , better known as Kat Stacks, she is popular for being a rapper, and a blogger.
Early life and education
Kat is of Venezuelan descent as she and her parents were born there, but moved to the US when Kat was eight years old. Kat doesn't enjoy talking about her early life and her teenage years as it was quite a bad period of her life – she is said to have been a prostitute after turning 14 – she met a pimp who was sexually abusing her, and forcing her to work as a prostitute. The two were also dating but not for too long. Kat gave birth to the pimp's child at the age of 19, and was also having sex with numerous other rappers, so it is not known for sure who the child's father is.
Kat did not matriculate from high school, and did not get to attend college. She is also very secretive when it comes to her parents, as she hasn't mentioned a single detail about them – she also hasn't mentioned having any siblings, which is why people believe she is an only child.
Career of a rapper
Kat launched her career when she was finally ready to leave her old life behind her, and was ready to share with the public everything that had happened to her, deciding to do it through her lyrics. She worked for World Star Hip Hop, and because she often called out other rappers (mostly those who paid to sleep with her), she ended up being beaten numerous times.
Kat has not released that many songs so far, but is rather popular for her style, as she speaks openly about everything that has so far happened to her.
She is also a writer now, as she released her book "Becoming Kat Stacks" which made her somewhat famous, as it is loved by her fans – she has also released another book entitled "Admire Andrea: Surviving Savagery To Saving Lives – An Autobiography By Andrea Herrera".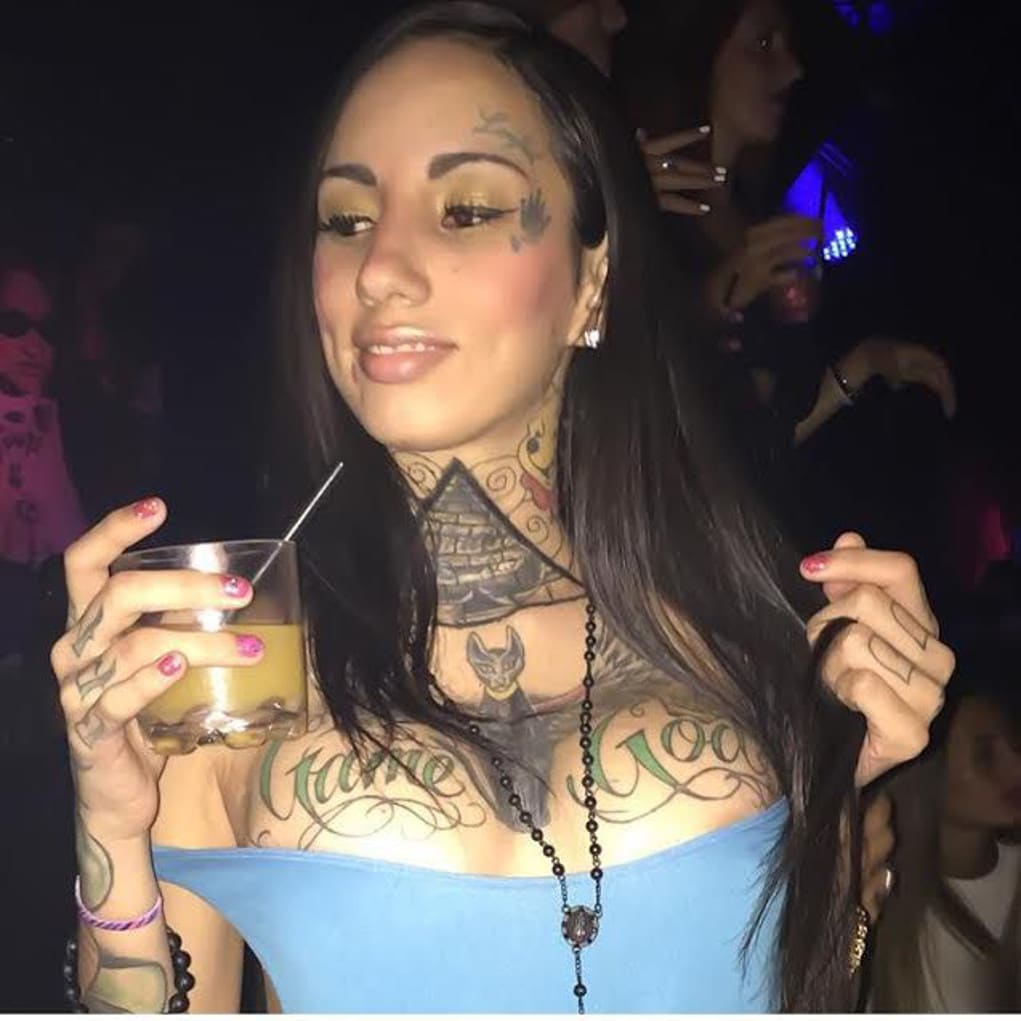 Personal life and relationships
Kat is even more popular for her personal life and for her affairs than for her rap career and her songs.
Kat stated during one of her interviews that she dated Prince when she was 19 and that the child who is considered to be pimp's is actually Prince's. Converely, Kat said that the pimp was the father, but that she raised her son TJ alone anyway, while often being physically tortured by her pimp. Kat has also stated that the pimp was never her husband, and hasn't mentioned his name in public – some people believe this might be because she is afraid of what he might do to her.
Kat has also said that she has been in a relationships with Lil Wayne and several other popular rappers, such at Soulja Boy, Yung Maserati, Kimrick Lewsi, Gucci Mane, and Marcus Gilbert – judging by her interviews, Kat slept with them while they were still struggling with their careers.
Besides all of them, Kat was also rumored to have been going out with the owner of the HNIC entertainment – Shanod Johnson – as she posted a picture of them together on her Instagram account, however, this has not been confirmed by either of them.
Judging by her social media accounts, Kat currently appears to be single, she hasn't married, and has a son named TJ.
Being deported from the US
Kat has been part of many controversies, and her getting deported from the US is just one of these. Around eight years ago, Kat was deported because she didn't have her documents – Kat protested, and decided to form a group to support all undocumented immigrants trying to stay in the US. The group is entitled "DREAMears", and Kat serves as the face of the group.
The real story about being deported somewhat differs from the version Kat tells – she was supposed to hold a concert, but only took the money for it and never appeared. Her Nashville promoter told this to the authorities, and soon after that they realized that Kat was staying in the US illegally. Kat ended up being arrested on immigration charges, appeared in court, and the judge stated that 'there's no way America would benefit by keeping a foul-mouthed Superhead wannabe who once bragged about having sex with Lil Wayne for $1,200…' The court ordered Kat to be deported back to Venezuela, however, thanks to her group "DREAMears", and to the fact that she was taken to the US and forced into prostitution and now being deported, the public was not satisfied with the decision of the court, and so in January 2011, Kat was allowed to stay in the US.
Other likes and interests
Kat's number one passion is rap music, and besides making her own, there are a couple of artists she loves to listen to, including Nicki Minaj who has been her idol for many years now – Kat often dresses as Minaj as well, which is proof of how much she appreciates her. After being with so many men and having so many bad experiences, it seems that Kat is now happy being on her own, and is not searching for a man. She loves spending her free time with her son TJ, and going out for long walks with him.
Long as my Bitches love me! pic.twitter.com/CQdqszqH8m

— kat stacks (@katsic_) May 5, 2013
Appearance and net worth
Kat is currently 29 years old. She has long blonde hair which she often dyes brown, red and blue. She has brown eyes, is 5ft 7ins (1.7m) tall, and weighs around 114lbs (52kgs). Kat is a big fan of tattoos, and her entire body is covered with them.
According to authoritative sources, her current net worth is estimated to be over $200,000, and is steadily rising thanks to her rapping career and the books she has published.
Social media presence
Kat is more or less active on several popular social media platforms as this is very important for her career – she launched her Twitter account in June 2012 and has so far gathered nearly 500 followers and tweeted more than 10,000 times. Her Instagram account was followed by a lot of people, but it seems that she's recently been suspended from using the platform – she is also running a Facebook page which is currently followed by more than 200 people.
General Info
| | |
| --- | --- |
| Full Name | Robert Stack |
| Died | May 14, 2003, Beverly Hills, California, United States |
| Height | 1.81 m |
| Profession | Voice Actor, Presenter |
| Education | University of Southern California |
| Nationality | American |
Family
| | |
| --- | --- |
| Spouse | Rosemarie Stack |
| Children | Elizabeth Wood Stack, Charles Robert Stack |
| Parents | James Langford Stack, Mary Elizabeth Stack |
| Siblings | James Langford Stack, Jr. |
Accomplishments
| | |
| --- | --- |
| Nominations | Academy Award for Best Actor in a Supporting Role, Primetime Emmy Award for Outstanding Informational Series |
| Movies | Airplane!, Written on the Wind, 1941, The Tarnished Angels, Caddyshack II, House of Bamboo, The Transformers: The Movie, The Last Voyage, Joe Versus the Volcano, Uncommon Valor, The Bullfighter and the Lady, The High and the Mighty, To Be or Not to Be, The Mortal Storm, Beavis and Butt-Head Do Ameri... |
| TV Shows | The Untouchables, The Name of the Game, Strike Force, George Washington, Hercules, Butt-Ugly Martians, Unsolved Mysteries, Hollywood Wives, Most Wanted |
Social profile links
Pictures
Movies
Actor
| Title | Year | Status | Character |
| --- | --- | --- | --- |
| King of the Hill | 2001 | TV Series | Reynolds Penland |
| Killer Bud | 2001 | | The Gooch |
| Recess: School's Out | 2001 | | Superintendent (voice) |
| Butt-Ugly Martians | 2001 | TV Series | Stoat Muldoon |
| H.U.D. | 2000 | TV Movie | Deep Throat Man |
| The Angry Beavers | 2000 | TV Series | Narrator |
| Sealed with a Kiss | 1999 | TV Movie | Sumner Ethridge |
| Recess | 1999 | TV Series | General |
| Hercules | 1998-1999 | TV Series | Bob the Narrator / Bob the narrator |
| Hercules: Zero to Hero | 1999 | Video | Narrator (voice) |
| Diagnosis Murder | 1997 | TV Series | Peter McReynolds |
| Beavis and Butt-Head Do America | 1996 | | ATF Agent Flemming (voice) |
| The Return of Eliot Ness | 1991 | TV Movie | Eliot Ness |
| Joe Versus the Volcano | 1990 | | Dr. Ellison |
| Dangerous Curves | 1988 | | Louis Faciano |
| Caddyshack II | 1988 | | Chandler Young |
| Los Angeles History Project | 1988 | TV Series | Narrator |
| Plain Clothes | 1987 | | Mr. Gardner |
| Perry Mason: The Case of the Sinister Spirit | 1987 | TV Movie | Jordan White |
| Falcon Crest | 1987 | TV Series | Roland Saunders |
| The Transformers: The Movie | 1986 | | Ultra Magnus (voice) |
| Big Trouble | 1986 | | Winslow |
| Murder, She Wrote | 1986 | TV Series | Chester Harrison |
| Midas Valley | 1985 | TV Movie | Drew Hammond |
| Brothers | 1985 | TV Series | Russell Maltby |
| Hollywood Wives | 1985 | TV Mini-Series | George Lancaster |
| Hotel | 1984-1985 | TV Series | Charles Vandoor / Lewis Blackwood |
| George Washington | 1984 | TV Mini-Series | General Stark |
| Uncommon Valor | 1983 | | MacGregor |
| Strike Force | 1981-1982 | TV Series | Captain Frank Murphy |
| The Love Boat | 1980 | TV Series | Bret Garrett |
| Airplane! | 1980 | | Captain Rex Kramer |
| 1941 | 1979 | | Maj. Gen. Joseph W. Stilwell |
| Undercover with the KKK | 1979 | TV Movie | Narrator |
| Un second souffle | 1978 | | François Davis |
| Most Wanted | 1976-1977 | TV Series | Captain Linc Evers Lincoln Evers |
| Police Story | 1976 | TV Series | Sergeant Stoddard / Sergeant Dave Stoddard |
| Murder on Flight 502 | 1975 | TV Movie | Captain Larkin |
| Adventures of the Queen | 1975 | TV Movie | Capt. James Morgan |
| The Honorable Sam Houston | 1975 | TV Movie | Governor Sam Houston |
| The Strange and Deadly Occurrence | 1974 | TV Movie | Michael Rhodes |
| The Name of the Game | 1968-1971 | TV Series | Dan Farrell |
| Story of a Woman | 1970 | | David Frasier |
| Laura | 1968/I | TV Movie | Mark McPherson |
| The Danny Thomas Hour | 1967 | TV Series | Angelo (Businessman) |
| The Red Skelton Hour | 1967 | TV Series | Escaped Convict |
| Action Man | 1967 | | Jim Beckley |
| The Corrupt Ones | 1967 | | Cliff Wilder |
| Sail to Glory | 1967 | | Narrator |
| Paris brûle-t-il? | 1966 | | Brig. General Wm L. Sibert |
| The Lucy Show | 1966 | TV Series | Agent Briggs |
| Bob Hope Presents the Chrysler Theatre | 1964-1965 | TV Series | James Andrew Congers / Major Morgan |
| Memorandum for a Spy | 1965 | TV Movie | James Andrew Congers |
| The Caretakers | 1963 | | Dr. Donovan MacLeod |
| The Untouchables | 1959-1963 | TV Series | Eliot Ness |
| The Last Voyage | 1960 | | Cliff Henderson |
| John Paul Jones | 1959 | | John Paul Jones |
| Westinghouse Desilu Playhouse | 1959 | TV Series | Eliot Ness |
| The Gift of Love | 1958 | | William 'Bill' Beck |
| Playhouse 90 | 1957 | TV Series | Jerry Cook |
| The Tarnished Angels | 1957 | | Roger Shumann |
| Written on the Wind | 1956 | | Kyle Hadley |
| Producers' Showcase | 1956 | TV Series | |
| Great Day in the Morning | 1956 | | Owen Pentecost |
| Good Morning, Miss Dove | 1955 | | Dr. Tommy Baker |
| The 20th Century-Fox Hour | 1955 | TV Series | Mark MacPherson |
| House of Bamboo | 1955 | | Eddie Kenner |
| The Ford Television Theatre | 1953-1954 | TV Series | Ben Barton / Ralph Saunders |
| The High and the Mighty | 1954 | | John Sullivan |
| The Iron Glove | 1954 | | Captain Charles Wogan |
| Sabre Jet | 1953 | | Col. Gil Manton |
| Conquest of Cochise | 1953 | | Maj. Tom Burke |
| War Paint | 1953 | | Lt. Billings |
| Schlitz Playhouse | 1953 | TV Series | Vic Flint |
| Bwana Devil | 1952 | | Bob Hayward |
| Hollywood Opening Night | 1952 | TV Series | |
| Celanese Theatre | 1952 | TV Series | Joe |
| Lux Video Theatre | 1951 | TV Series | First Man |
| Lights Out | 1951 | TV Series | Ian Garth / Stephen Elliott |
| My Outlaw Brother | 1951 | | Patrick O'Moore |
| Bullfighter and the Lady | 1951 | | Johnny Regan |
| Pulitzer Prize Playhouse | 1951 | TV Series | |
| Mr. Music | 1950 | | Jefferson Blake |
| Fighter Squadron | 1948 | | Capt. Stuart L. Hamilton |
| Miss Tatlock's Millions | 1948 | | Nickey Van Alen |
| A Date with Judy | 1948 | | Stephen I. Andrews |
| Keeping Fit | 1942 | Short | Bob - Factory worker |
| Men of Texas | 1942 | | Barry Conovan |
| Eagle Squadron | 1942 | | Chuck S. Brewer |
| To Be or Not to Be | 1942 | | Lieutenant Stanislav Sobinski |
| Badlands of Dakota | 1941 | | Jim Holliday |
| Nice Girl? | 1941 | | Don Webb |
| A Little Bit of Heaven | 1940 | | Bob Terry |
| The Mortal Storm | 1940 | | Otto Von Rohn |
| First Love | 1939 | | Ted Drake |
| Bright Eyes | 1934 | | Man on Plane (uncredited) |
Producer
| Title | Year | Status | Character |
| --- | --- | --- | --- |
| Gangsta King: Raymond Lee Washington | 2003 | Video documentary executive producer | |
| Lords of the Mafia | 2000 | TV Movie documentary executive producer | |
Soundtrack
| Title | Year | Status | Character |
| --- | --- | --- | --- |
| Hercules | 1998 | TV Series performer - 1 episode | |
Thanks
| Title | Year | Status | Character |
| --- | --- | --- | --- |
| The Wonderful World of Disney | 2001 | TV Series grateful acknowledgment - 1 episode | |
Self
| Title | Year | Status | Character |
| --- | --- | --- | --- |
| The Directors | 1997 | TV Series documentary | Himself |
| Cybill | 1997 | TV Series | Himself |
| American Hero Awards | 1997 | TV Movie documentary | Host |
| Suddenly Susan | 1997 | TV Series | Himself |
| The 11th Annual American Comedy Awards | 1997 | TV Special | Himself |
| 50 Years of Television: A Celebration of the Academy of Television Arts & Sciences Golden Anniversary | 1997 | TV Movie documentary | Himself |
| Clark Gable: Tall, Dark and Handsome | 1996 | Documentary | Himself |
| Télé Séries | 1996 | TV Series documentary | Himself |
| Wild Bill: Hollywood Maverick | 1995 | Documentary | Himself |
| Motor Trend Television | 1995 | TV Series | Himself (1999) |
| The 67th Annual Academy Awards | 1995 | TV Special | Himself - Audience Member |
| Late Night with Conan O'Brien | 1995 | TV Series | Himself |
| Vicki! | 1993 | TV Series | Himself |
| Blossom | 1993 | TV Series | Himself |
| Final Appeal: From the Files of Unsolved Mysteries | 1992 | TV Series | Himself - Host |
| One on One with John Tesh | 1991 | TV Series | Himself |
| AFI Life Achievement Award: A Tribute to David Lean | 1990 | TV Special | Himself (uncredited) |
| The Fanelli Boys | 1990 | TV Series | Himself |
| Clive James' Postcard from... | 1990 | TV Series documentary | Himself |
| 6th Annual Soap Opera Awards | 1990 | TV Special | Himself |
| The Tonight Show Starring Johnny Carson | 1963-1989 | TV Series | Himself - Guest / Himself |
| America's All-Star Tribute to Elizabeth Taylor | 1989 | TV Special documentary | Himself |
| The Pat Sajak Show | 1989 | TV Series | Himself |
| A Conversation with Dinah | 1989 | TV Series | Himself (1989) |
| Christmas with the Stars: An International Earthquake Benefit | 1989 | TV Movie | Himself |
| The Princess Grace Foundation Special Gala Tribute to Cary Grant | 1988 | TV Movie | Himself |
| AFI Life Achievement Award: A Tribute to Jack Lemmon | 1988 | TV Special documentary | Himself (uncredited) |
| The 60th Annual Academy Awards | 1988 | TV Special | Himself - Audience Member |
| AFI Life Achievement Award: A Tribute to Barbara Stanwyck | 1987 | TV Special documentary | Himself (uncredited) |
| Korea: The Forgotten War | 1987 | TV Movie documentary | Narrator (voice) |
| Happy 100th Birthday, Hollywood | 1987 | TV Special documentary | Himself |
| The 1987 Annual Uomo Moda Awards | 1987 | TV Special | Himself - Winner |
| The Kennedy Center Honors: A Celebration of the Performing Arts | 1986 | TV Movie documentary | Himself |
| The 38th Annual Primetime Emmy Awards | 1986 | TV Special | Himself |
| NBC 60th Anniversary Celebration | 1986 | TV Special documentary | Himself |
| The 43rd Annual Golden Globe Awards | 1986 | TV Special | Himself - Presenter: Best Actress / Actor in a Supporting Role in a Motion Picture |
| It's a Great Life | 1985 | TV Series | Co-host |
| My Kingdom For... | 1985 | Documentary | Herself |
| All-Star Party for 'Dutch' Reagan | 1985 | TV Special | Himself |
| The 37th Annual Primetime Emmy Awards | 1985 | TV Special | Himself - Presenter: Outstanding Lead Actor in a Limited Series or a Special |
| AFI Life Achievement Award: A Tribute to Gene Kelly | 1985 | TV Special documentary | Himself (uncredit) |
| The Holywood Reporter Salutes Radie Harris | 1985 | TV Movie | Himself |
| The 20th Annual Your Choice for the Film Awards | 1985 | TV Special | Himself |
| The 56th Annual Academy Awards | 1984 | TV Special documentary | Himself - Audience Member |
| All-Star Party for Frank Sinatra | 1983 | TV Movie | Himself |
| Breakaway | 1983 | TV Series | Himself |
| The 1983 Annual American Image Awards | 1983 | TV Special | Himself - Winner |
| The 8th Annual People's Choice Awards | 1982 | TV Special | Himself - Co-Presenter: Favourite Country Western Musical Performer |
| The 39th Annual Golden Globe Awards | 1982 | TV Special documentary | Himself |
| The American Music Awards | 1982 | TV Special | Himself |
| Stars en Campagne | 1980 | TV Movie documentary | Himself |
| Good Morning America | 1980 | TV Series | Himself |
| Douglas Sirk: Über Stars | 1980 | TV Movie documentary | Himself |
| The 52nd Annual Academy Awards | 1980 | TV Special | Himself - Audience Member |
| Today | 1980 | TV Series | Himself |
| The First 40 Years | 1980 | TV Special | Himself |
| The Mike Douglas Show | 1973-1979 | TV Series | Himself - Actor / Himself - Co-Host |
| Macy's Thanksgiving Day Parade | 1979 | TV Special | Himself |
| The Magic of David Copperfield II | 1979 | TV Special | Himself - Guest |
| The 31st Annual Primetime Emmy Awards | 1979 | TV Special | Himself - Audience Member |
| Homage for The Duke | 1979 | TV Movie documentary | Himself |
| The Muppets Go Hollywood | 1979 | TV Special | Himself (uncredited) |
| The 51st Annual Academy Awards | 1979 | TV Special documentary | Himself - Audience Member (uncredited) |
| The 50th Anniversary Gala for USC's Film Department | 1979 | TV Movie | Himself |
| The 4th Annual People's Choice Awards | 1978 | TV Special | Himself |
| La nuit des Césars | 1978 | TV Series documentary | Himsself |
| ABC's Silver Anniversary Celebration | 1978 | TV Special | Himself |
| The Paul Ryan Show | 1977 | TV Series | Himself |
| Dinah! | 1976 | TV Series | Himself |
| The 28th Annual Primetime Emmy Awards | 1976 | TV Special | Himself - Presenter: Tribute to Rod Serling |
| Celebrity Tennis | 1975 | TV Series | Himself |
| The Dean Martin Celebrity Roast: Telly Savalas | 1974 | TV Special | Himself |
| Salute to Oscar Hammerstein II | 1972 | TV Special | Himself |
| The Grand Opening of Walt Disney World | 1971 | TV Movie documentary | Himself |
| The Movie Game | 1970-1971 | TV Series | Himself |
| The Joey Bishop Show | 1967-1969 | TV Series | Himself |
| The 41st Annual Academy Awards | 1969 | TV Special | Himself - Audience Member |
| Alone, Unarmed, and Unafraid | 1968 | Documentary short | Narrator |
| It's Happening | 1968 | TV Series | Himself |
| The 39th Annual Academy Awards | 1967 | TV Special | Himself - Audience Member |
| Hollywood Talent Scouts | 1966 | TV Series | Himself |
| Password All-Stars | 1963 | TV Series | Himself - Celebrity Contestant |
| The 35th Annual Academy Awards | 1963 | TV Special | Himself - Audience Member |
| Guest Shot | 1962 | TV Series documentary | Himself |
| Here's Hollywood | 1961 | TV Series | Himself |
| The 33rd Annual Academy Awards | 1961 | TV Special | Himself - Co-Presenter: Costume Design Awards |
| What About Linda? | 1961 | TV Special | Himself |
| This Is Your Life | 1960 | TV Series | Himself |
| About Faces | 1960 | TV Series | Himself |
| Person to Person | 1960 | TV Series documentary | Himself |
| The 14th Annual Tony Awards | 1960 | TV Special | Himself - Accepting Award for Best Performance by a Featured Actor in a Play |
| The 31st Annual Academy Awards | 1959 | TV Special | Himself - Co-Presenter: Best Foreign Language Film |
| The 30th Annual Academy Awards | 1958 | TV Special | Himself - Audience Member |
| The 29th Annual Academy Awards | 1957 | TV Special documentary | Himself - Nominee: Best Actor in a Supporting Role and Co-Presenter: Documentary Awards |
| Lux Video Theatre | 1956 | TV Series | Himself - Intermission Guest |
| The 28th Annual Academy Awards | 1956 | TV Special | Himself - Audience Member |
| Climax! | 1956 | TV Series | Himself |
| The 27th Annual Academy Awards | 1955 | TV Special | Himself - Audience Member |
| Screen Snapshots Series 34, No. 6: Hollywood Shower of Stars | 1955 | Short | Himself |
| Erskine Johnson's Hollywood Reel | 1949 | TV Series | Himself |
| Screen Snapshots Series 23, No. 1: Hollywood in Uniform | 1943 | Documentary short | Himself |
| The Desilu Story | 2003 | TV Movie documentary | Himself |
| Biography | 1997-2003 | TV Series documentary | Himself |
| Unsolved Mysteries | 1987-2002 | TV Series documentary | Himself - Host / Himself - Co-Host |
| From Russia to Hollywood: The 100-Year Odyssey of Chekhov and Shdanoff | 2002 | Documentary | Himself |
| Gala Paramount Pictures Celebrates 90th Anniversary with 90 Stars for 90 Years | 2002 | TV Movie | Himself |
| The Wonderful World of Disney | 2001 | TV Series | Himself |
| Lana Turner... a Daughter's Memoir | 2001 | TV Movie documentary | Himself - Actor |
| Lords of the Mafia | 2000 | TV Movie documentary | Himself |
| Top Speed | 1999 | | Himself |
| Mumford | 1999 | | Himself |
| Television: The First Fifty Years | 1999 | Video documentary | Himself / Interviewee / Eliot Ness |
| BASEketball | 1998 | | Himself - Unsolved Mysteries Host |
| E! True Hollywood Story | 1998 | TV Series documentary | Himself |
Archive Footage
| Title | Year | Status | Character |
| --- | --- | --- | --- |
| Good Mythical Morning | 2015 | TV Series | Robert Stack |
| Cooper and Hemingway: The True Gen | 2013 | Documentary | Himself |
| Pioneers of Television | 2011 | TV Mini-Series documentary | Eliot Ness from Untouchables |
| Memòries de la tele | 2009 | TV Series | Himself |
| Acting for Douglas Sirk: 'Written on the Wind' and 'The Tarnished Angels' Remembered | 2008 | Video documentary short | Himself |
| Resurrection Mary | 2007 | | Himself |
| Royal Wedding: June, Judy and Jane | 2007 | Video documentary short | Himself |
| Budd Boetticher: An American Original | 2005 | Video documentary | Himself |
| Budd Boetticher: A Man Can Do That | 2005 | TV Movie documentary | Himself |
| Cineastas contra magnates | 2005 | Documentary | Roger Schumann (in 'The Tarnished Angels') |
| The 76th Annual Academy Awards | 2004 | TV Special | Himself (Memorial Tribute) |
| Forensic Files | 2001 | TV Series documentary | Himself |
| Star Trek: Voyager | 2000 | TV Series | Eliot Ness |
| Biography | 1999 | TV Series documentary | Eliot Ness |
| 20th Century-Fox: The First 50 Years | 1997 | TV Movie documentary | Actor 'A Portrait of Murder' (uncredited) |
| The Making of '1941' | 1996 | Video documentary | Maj. Gen. Joseph W. Stilwell |
| JAG | 1996 | TV Series | TV Host |
| Hollywood: The Gift of Laughter | 1982 | TV Movie documentary | Actor - 'Airplane!' (uncredited) |
| The Selling of the Pentagon | 1971 | TV Movie documentary | Himself |
| Mondo Hollywood | 1967 | Documentary | Himself (uncredited) |
| Hollywood My Home Town | 1965 | Documentary | Himself |
| The Judy Garland Show | 1964 | TV Series | Himself |
| The Gun of Zangara | 1960 | TV Movie | Eliot Ness |
| Alcatraz Express | 1960 | TV Movie | Eliot Ness |
| The Scarface Mob | 1959 | TV Movie | Eliot Ness |
Awards
Won Awards
| Year | Award | Ceremony | Nomination | Movie |
| --- | --- | --- | --- | --- |
| 2001 | Lifetime Achievement Award | Temecula Valley International Film Festival | | |
| 2000 | Golden Boot | Golden Boot Awards | | |
| 1960 | Primetime Emmy | Primetime Emmy Awards | Outstanding Performance by an Actor in a Series (Lead or Support) | The Untouchables (1959) |
| 1960 | Star on the Walk of Fame | Walk of Fame | Motion Picture | On 8 February 1960. At 7001 Hollywood Blvd. |
Nominated Awards
| Year | Award | Ceremony | Nomination | Movie |
| --- | --- | --- | --- | --- |
| 1995 | Primetime Emmy | Primetime Emmy Awards | Outstanding Informational Series | Unsolved Mysteries (1987) |
| 1961 | Primetime Emmy | Primetime Emmy Awards | Outstanding Performance by an Actor in a Series (Lead) | The Untouchables (1959) |
| 1957 | Oscar | Academy Awards, USA | Best Actor in a Supporting Role | Written on the Wind (1956) |
2nd Place Awards
| Year | Award | Ceremony | Nomination | Movie |
| --- | --- | --- | --- | --- |
| 1960 | Golden Laurel | Laurel Awards | Top Action Performance | The Last Voyage (1960) |
Source:
IMDb
,
Wikipedia