You might recognize Sofia Barclay for her recent appearance in the movie "Love Again", or for voicing a character in "Spider-Man: Across The Spider-Verse" but there's more to the young actress than that. As it happens, Sofia has been captivating audiences for a while now, even appearing in the popular comedy series "Ted Lasso" as Dr. O'Sullivan, the sister of the main character Roy Kent.
Now that Sofia is under the spotlight and has a career on the rise, it's only fair to wonder who she is, what her career has been until now, and details about her family and background. Keep reading to learn this and more about Sofia Barclay!
At the oscars viewing party in @GalvanLondon #ootd #aboutlastnight #RedCarpet #fashion pic.twitter.com/1ujGUYVYSx

— Sofia Barclay (@SofiaBarclay) February 23, 2015
Who Is Sofia Barclay?
A native of London, England, Sofia Beatrice Barclay was born on 31 August; although her profile on the Internet Movie Database states that she was born in 1998, an article by Vanity Fair from 2009 points out that she was born in 1988; given her extensive education and career debut, the latter would seem more likely. Her parents are Aidan and Ferzana Barclay, the latter of Indian origins.
Sofia's love for the arts and drama started from an early age, and was supported by her parents, who knew she was going to be an actress before she realized it herself, as she told Vanity Fair.
After attending the prestigious London-based Westminster School, Sofia moved to New York City to join the drama school Circle in the Square Theatre School. Sofia's first experiences after school were as a stand-up comedian, but things eventually evolved for her to make a living by acting in theater and later on TV.
The year 2010 marked Sofia's debut in the entertainment world, starting from the ground before getting into big productions such as "Ted Lasso" in 2021, and her voice acting debut in "Spider-Man: Across The Spider-Verse" in 2023. All of that while still taking part in Broadway plays and trying new avenues such as writing and scripting.
Writing Career
Sofia's first experiences in writing go back to her childhood, when she wrote stories on her own. Though she forgot her love for writing for a while, Sofia eventually took-up the pen again, while coming up with her comedy sketches and stand-up routines, very early in her career.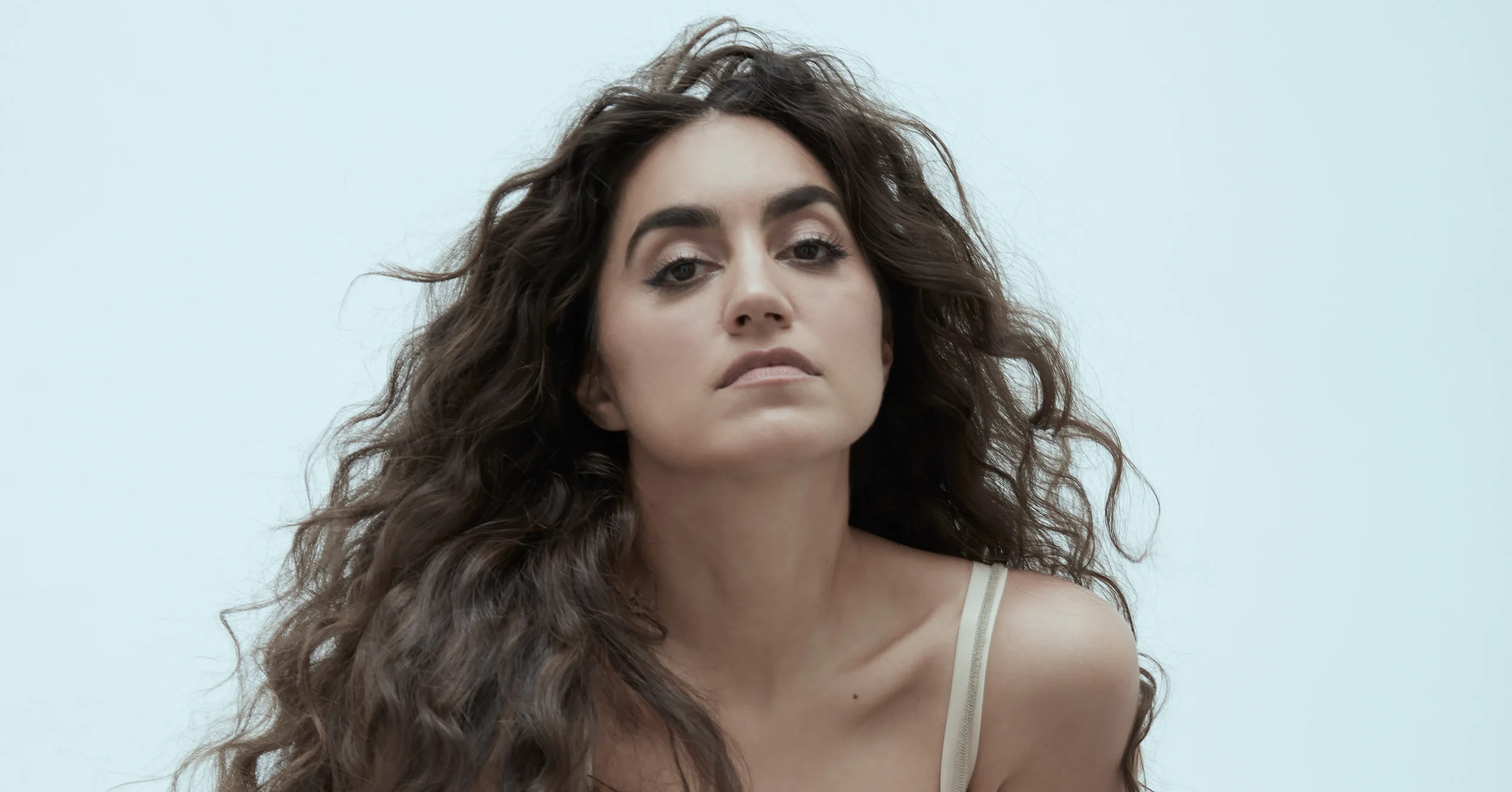 Just as Sofia told Grazia Magazine in 2023, things 'evolved naturally' from then on, even if she didn't immediately realize she had a knack for writing and could make a career out of it. For Sofia, writing didn't start as a means to make money, but because it made her feel happy and gave her the power to create something, contrary to her usual role as an actress of following orders, as she affirmed: 'It's now given me a sense of autonomy'.
Once Sofia discovered her talent for writing, she hadn't planned on stopping. Her upcoming shows include a co-writing collaboration with dramatist Isla van Tricht, alongside writing her first script for a movie named "Murder Squad" which is yet to be announced.
Beginnings On Theatre & TV
Sofia's early career as an actress saw her gaining plenty of experience as a theater actress. She toured the UK portraying characters in plays, alongside taking part in experimental theater, on top of joining the biggest drama festival in the world, the Edinburgh Festival Fringe.
In the US, she worked at the Soho Theatre and had her on-screen debut in the made-for-TV-movie "Witchville" in 2010, though her role was uncredited. In the following years, Sofia switched between theater and film in the US and UK, appearing in the shorts "Avenue to Nowhere" and "Bistro Caprice" in 2014. Three years later, she played the role of Natalie in the online streamed play "Mosquitoes", through the National Theatre Live.
Sofia's following on-screen appearances include minor roles in the 2017 movie "In Darkness" and the TV series "Beyond The Blade". It wasn't until 2018 that Sofia got her first recurring role on TV, by playing Selina in "Defending The Guilty". Other unforgettable roles followed that one, leading Sofia to appear in movies "NYPD Blue" and "Sulphur and White", on top of being cast in the role of Zarina in "We Are Lady Parts".
"Ted Lasso" & Other Projects
In 2021, Sofia was cast as Dr. O'Sullivan in the comedy series "Ted Lasso". Her character first appeared in the second season, but her seemingly physical resemblance to the main character Roy Kent wasn't easy to ignore, bringing up many questions regarding her identity. Later in the third season, Sofia reprised her character, but this time it was explicitly revealed that she was Roy's sister.
While Sofia's role in "Ted Lasso" isn't a recurring one, it opened more professional doors for her. Later in 2023, Sofia appeared in the rom-com "Love Again", starring Priyanka Chopra, Sam Heughan and Céline Dion. Sofia's character Suzy Ray is the sister of the protagonist Mira.
"Love Again" allowed Sofia to share valuable time with Priyanka, as the latter was of big help to her while filming the movie. As Sofia told Grazia Magazine, she was more used to playing roles in plays rather than in movies, but Priyanka offered advice and was 'very generous with her time', turning everything into a new and exciting experience for Sofia.
Also in 2023, Sofia voiced Malala Windsor in "Spider-Man: Across the Spider-Verse", a character whom she was deeply proud of voicing given how it resonated with many people in the world, as she told Numero Netherlands.
Family & Personal Life
It's known that Sofia Barclay is related to the Barclay family, who are big names in the British media industry. Her father Aidan Barclay is the son of the late Sir David Rowat Barclay, known for founding The Telegraph newspaper alongside his twin brother Sir Frederick.
Sofia's mother Ferzana Aziz Barclay, is the daughter of 'one of the richest men in India', as revealed by The Independent. The families are known for being very secretive regarding their public life. Reportedly, Sofia has a brother named Andrew who is an executive in the family's companies.
Similarly to her high-profile family, only scarce details are known about Sofia's personal life, except for the fact she was married at least once. As Sofia revealed in an interview with Grazia Magazine in 2023, she was going through a post-divorce breakup while writing the script for her upcoming project "Murder Squad", though she didn't reveal further details about her former partner.
Net Worth & Appearance
The estimations surrounding Sofia Barclay and her net worth are split. For one, online reports state her net worth at $1.2 million, resulting from her career as an actress in theater, films, and on TV.
However, these estimations don't take into account Sofia's connection to her high-profile family. Her father Aidan is reportedly worth $3.2 billion, which is most likely meant to be shared between her and her brother Andrew, according to Daily Entertainment. With that being said, there's no indication that Sofia is involved with her family's business, but their fortune is still a factor worth considering.
Sofia is a gorgeous woman, with black hair and brown eyes. She's reportedly 5ft 5ins (1.65m) tall, but her weight and other statistics ares unknown.