• Zach Hadel is known as Psychicpebbles, and is popular for his YouTube channel which has 156 million views
• He is a professional animator and his most popular animated series are Hellbenders and SleepyCabin
• Zach is rumored to be gay and to be dating a female YouTuber, but these rumors have not been confirmed
• He has a net worth of approximately $1 million
• He is active on Twitter, Instagram, Facebook, YouTube, and his own website
 
Zach Hadel Wiki Biography
Zach Hadel was born in Los Angeles, California USA, on 13 May 1990, so under the zodiac sign of Taurus and holding American nationality – better known online as Psychicpebbles, he is popular for his YouTube channel on which he mostly uploads animations of his creation.
Early life and education
Zach started watching animated movies and TV series at a very young age, and thought that he might become an animator one day – while other kids were playing football and video games, Zach was learning animation.
Career of a YouTuber
Zach was working for Newgrounds from 2008 to 2011 as the creator of their flash animations but didn't gain recognition until the launch of his YouTube channel.
His solo online career was officially launched on 16 February 2011 when he started uploading videos on his "Psychicpebbles" YouTube channel – its description reads 'part time bozo, full time schmuck'. There are currently 1.2 million subscribers, 156 million views. However, he All of Zach's videos are focused on his animations, and most of them are very funny, as Zach enjoys entertaining his fans – two of his most popular animated series are entitled "Hellbenders" and "SleepyCabin". The most viewed video is entitled "Arrow to the Knee", and has so far been viewed more than 19 million times.
"Hellbenders"
"Hellbenders" flash animated series was created by Zach and Chris O'Neill. The first episode aired on Zach's YouTube channel on 17 August 2012, with the official premiere on 7 October.
The story follows two characters Chris and Zach who are best friends – they go on strange adventures doing strange things. The two are also said to be more than just friends as they have a sex scene in the episode entitled "Applooza". Each episode has so far been between three and four minutes long but Zach has recently stated that he is planning on making his upcoming episodes longer. According to some sources, Zach and Chris have found a third member to work with them on the series, which should now be around 20 minutes long per episode.
People commenting on the Hellbender's fandom page have stated that the show has been cancelled, and that it is very unlikely that any new episodes will be released.
"SleepyCabin"
"SleepyCabin" is Zach's podcast, and on it he is mostly popular for his "what if" scenarios which are completely random. Zach can be heard talking about Adolf Hitler, the Holocaust, and Jews, and this made people call him a Nazi – actually only for fun, and Zach sometimes jokes about it as well, and states that he doesn't like Hitler but that he was "a good guy".
Even though he is joking most of the time, Zach can also be very serious when needed – people like that he is very knowledgeable when it comes to politics, history, pop culture, and film.
A lot of people have stated that the voice he uses in the series is fake, because he thinks it would attract audiences, however, that is Zach's real voice, and it is believed that he was born with a deviated septum causing his voice to sound as it does.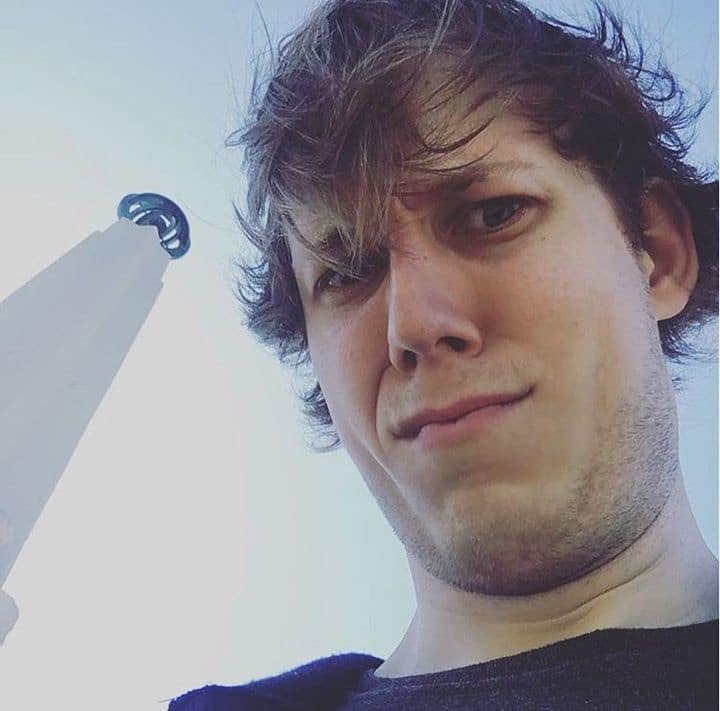 Love life and relationships
Zach is rumored to be gay and to be dating his friend Chris, because of an episode they made in which their characters have sex – however, most of his fans know about his 'sick and dark sense of humor', and have claimed that the two only joke that way, and that they aren't really dating.
Another rumor claims that Zach is currently dating a female YouTuber, who is making short anime videos, and that the two are dating for quite a while now; once again, Zach hasn't confirmed this. The final rumor related to Zach's love life states that he has a wife, and that the two have been married for three years now but don't have any kids together – Zach hasn't discussed this, and his alleged wife can't be seen in any of his videos.
Hobbies and other interests
There is not a lot known about Zach's hobbies, as he prefers to spend most of his time in front of his PC monitor while animating and making videos. Zach is a huge fan of movies and watches everything, but has a special love for animated TV series such as "Rick and Morty" and "Family Guy" – he also watches animated movies made by Studio Ghibli.
Zach is said to be sporting, and to be visiting the gym a couple of days per week, but this is not known for sure as Zach hasn't confirmed it.
Appearance and net worth
Zach is currently 29 years old. He has short brown hair and brown eyes but his height and weight are unknown – he doesn't show his face in his videos and his picture can only be found on IMDb.
Net worth ~$1 million. He is also making money on the Patreon platform, as he has managed to gather 230 patrons who pay him varying amounts of up to $100 or more every month, to receive early access to his podcasts and videos, and many other things. Part of the description on his Patreon profile reads 'With your hard-earned money, I will finally be able to put a perfect, hyper realistic replica of my head onto a britney configuration 1 real doll. More importantly, whatever you donate will go to paying bills which would usually have to be paid by putting my time and energy elsewhere, like commission work (illustration, animation, etc).'
happy birthday to local menace @adampaloian pic.twitter.com/gqoPvkXqx9

— zach (@psychicpebble) September 8, 2018
Social media presence
Launched Twitter in March 2010; has 225,000 followers; tweeted ~600 times
Instagram is followed by ~22,000 people; he's uploaded only a single picture
Facebook is 'liked' by ~70,000 people
Movies
Writer
| Title | Year | Status | Character |
| --- | --- | --- | --- |
| JonTron | 2015 | TV Series 4 episodes | |
| JonTron's StarCade | 2015 | TV Mini-Series writer - 1 episode | |
| Hellbenders | 2012 | TV Series short 1 episode | |
Actor
| Title | Year | Status | Character |
| --- | --- | --- | --- |
| JonTron | 2015 | TV Series | Grimbo's voice |
| JonTron's StarCade | 2015 | TV Mini-Series | Yoda / Indy Wife |
| TOME: Terrain of Magical Expertise | 2013 | TV Series | Zunchdial |
| Hellbenders | 2012 | TV Series short | Zach |
Animation Department
| Title | Year | Status | Character |
| --- | --- | --- | --- |
| JonTron | 2014 | TV Series key animator - 1 episode | |
| Animashups | 2013 | Video short animator | |
| Hellbenders | 2012 | TV Series short animator - 1 episode | |
Thanks
| Title | Year | Status | Character |
| --- | --- | --- | --- |
| JonTron | 2015 | TV Series special thanks - 3 episodes | |
| JonTron's StarCade | 2015 | TV Mini-Series special thanks - 8 episodes | |
Source:
IMDb
,
Wikipedia