Who is Elin Nordegren?
American model, nanny and businesswoman Elin Maria Pernilla Nordegren was born in Stockholm, Sweden, on 1 January 1980, making Capricorn her zodiac sign. She's probably only known for being a former wife of American professional golfer Eldrick Tont 'Tiger' Woods, who to this day remains one of the highest-paid golfers of all time; Tiger's won numerous competitions and holds many golf records, while he shares first place for PGA Tour wins.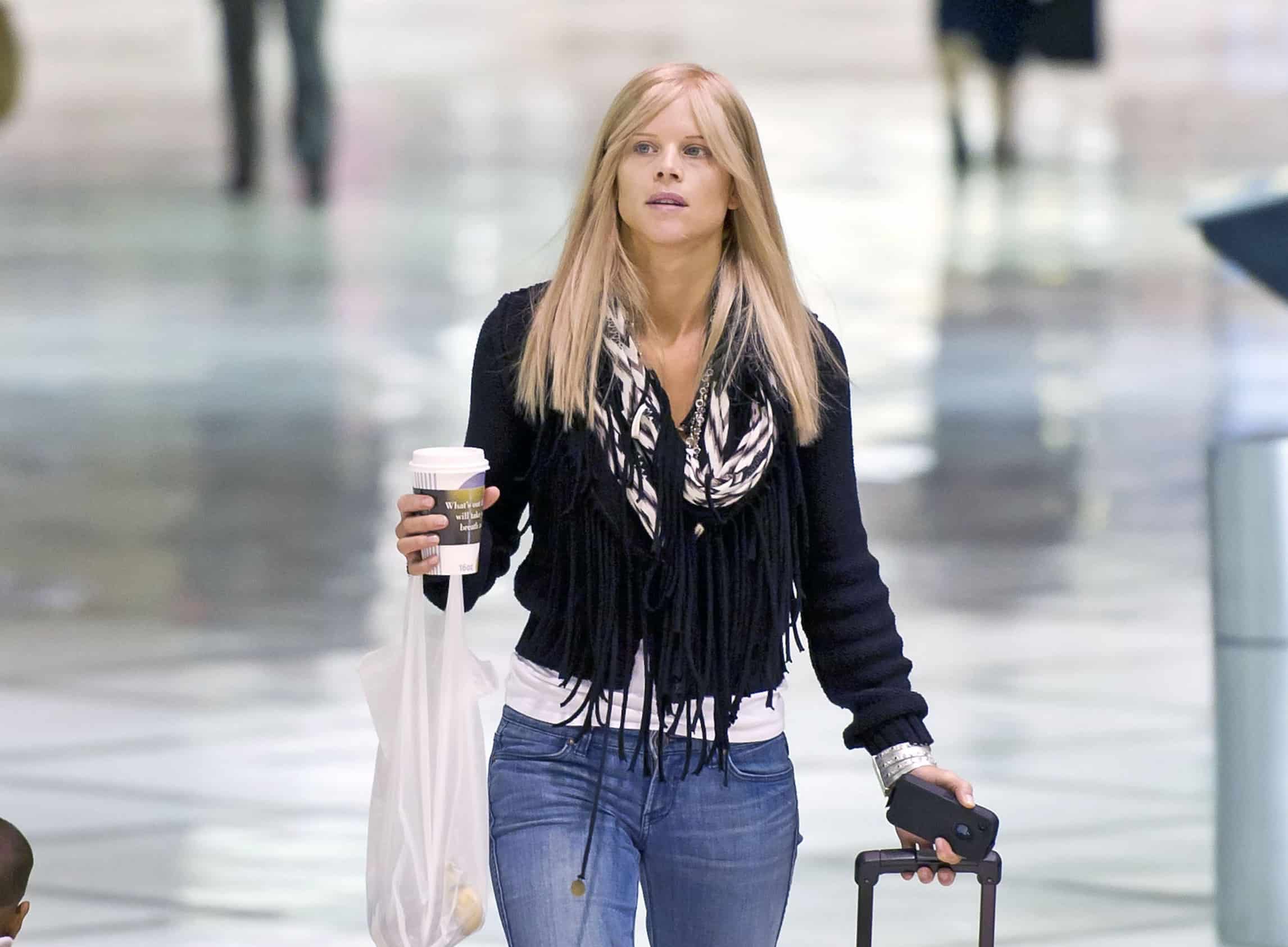 Education and early life
Elin, her twin sister Josefin and brother Axel were raised in Stockholm by their Swedish mother Barbro Holmberg who's a Democratic politician and former Minister for Migration and Asylum Policy, and Swedish father Carl Axel Thomas Nordegren who's a journalist and author.
Elin was a responsible teenager, as she worked at a local supermarket to earn money for the things that she wanted, rather than asking her parents for it; she studied at a local high school in Stockholm, and upon matriculating in 1998 enrolled at college, and continued working to pay for her studies.
She launched her modelling career in 2000, and in the summer appeared on the cover page of the magazine "Café Sport"; this led Elin to drop out of college and focus on her career. She eventually enrolled at Rollins College in Winter Park, Florida 10 years later, and graduated with a Bachelor's degree in psychology in May 2014.
Elin's career
Upon dropping out of college in 2000, Elin began working at a clothing store in Stockholm while simultaneously working on her way up as a model; she met Mia Parvenik at the store, who's the wife of famous Swedish professional golfer Jesper Bo Parnevik, and she invited Elin to move to the USA to take care of their children as their au pair.
Elin went on to work for Mia for two years, and after marrying Tiger became focused on being a housewife, and then also a mother.
She eventually returned to modelling, and became a socialite, while she's today again focused on raising her children, as her two sons were born in 2019 and 2022.
TV appearances
Elin's debut talk-show appearance was in two episodes of the 2010 "Live from Studio Five", which received mostly negative reviews, and the same year saw her appear in an episode of the talk-shows "Inside Edition", "E! True Hollywood Story" and "Sunrise".
In 2013, she made a guest appearance in an episode of the news talk-show "Today", which has been airing since 1982 and is today hosted by Ross Greenwood and Karl Stefanovic; it's won one of its six award nominations.
In 2018 Elin appeared in an episode of the talk-show "Extra", and in 2021, she appeared in two episodes of the critically acclaimed biographical sports documentary mini-series "Tiger", which starred her former husband Tiger and Pete McDaniel, and follows the life, especially the scandals of Tiger Woods; the mini-series won one of its three award nominations.
YouTube videos
Even though Elin doesn't have her own YouTube channel, she's still popular on the network as many users have posted pictures about her onto the video sharing service; most of these are about her past marriage with Tiger, while others aim to cover her career as a model. We're going to mention the three most watched videos amongst these, which've contributed to Elin's popularity on the internet.
The #1 video "The Situation Room: Tiger Woods' Accidents – SNL" was uploaded by Saturday Night Live on 19 September 2013, and has since been watched over three million times; it's a parody about Tiger and Elin's marriage.
Her second most popular video "Remember Tiger Woods Ex Wife Try Not To Gasp When You See Her Today" was uploaded by Viral Neter on 26 November 2022, and has since been viewed nearly two million times; it shows new pictures of Elin, while also providing an insight into her and Tiger's marriage.
Elin's #3 video "Erin Nordegren joined Tiger Woods' girlfriend Erica Herman to support their son Charlie" was posted by ToptenR on 22 December 2020, and has been viewed more than a million times; it covers the support which Elin's provided to Tiger's new girlfriend Erica Herman.
Love life and relationships
Tiger wanted to meet Elin not long after she moved to the US and began working for Mia and Jesper Parnevik, but she was seeing someone else at that time and didn't want to meet him; after she and her boyfriend broke up, she was introduced to Tiger at the 2001 Open Championship.
The two exchanged vows in October 2004, and she gave birth to their daughter Sam Alexis in 2007, while their son Charlie Axel followed in 2009. After it was revealed in December 2009 that Tiger had cheated on Elin, she filed for divorce and it was finalized on 23 August 2010.
Elin went on to date American billionaire Chris Cline. In October 2019 gave birth to her and American former professional National Football League (NFL) tight end Jordan Cameron's son; their second son was born in December 2022.
Interesting facts and hobbies
Elin received $100 million as a divorce settlement from Tiger, and used $12 million to buy a mansion in Florida, which she then demolished and built a new one; before its demolition, she let the charity organization Habitat for Humanity International use it for a month, and to take whatever they wanted from the mansion.
Elin's only recently launched her Instagram account, after having been persuaded by her friends to do so; it's already followed by more than 22,000 people, but only six pictures have been posted onto the network. She's made the account private, so one has to become her follower to view the pictures.
Elin's physically active and works out at her home on a daily basis; she's mostly into doing cardio, although she also does yoga nearly every day.
Margot Robbie's her favorite actress, and some of her favorite movies include "Barbie", "The Wolf of Wall Street" and "Suicide Squad".
Height, eyes and wealth
Elin's age is 43. Her hair's blonde and eyes are blue, she's 5ft 9ins (1.8m) tall and weighs around 150lbs (68kgs).
Elin's net worth's been estimated at over $200 million, as of August 2023, and her former husband Tiger's at over $1.1 billion.