Sam Skarsgard
Samuel Kristoffer Ymer Skarsgard is perhaps the least famous of the Skarsgard siblings. Born on 5th June 1982 in Stockholm, Sweden, hardly anything is known about the former actor and production manager compared to his brothers Bill, Alexander, Gustaf and Valter – so it's even more surprising to learn that Sam once dabbled in the entertainment industry himself.
At just five years old, Sam played a young child in the adventure comedy movie "Jim & Piraterna Blom". Fifteen years later, he was a body double for his brother Gustaf in the fantasy-thriller movie "The Invisible", which was followed by a production assistant role in the 2003 film "Att doda ett barn". In 2005, he also worked as an assistant production manager on the short film "Skuggvarld" before, presumably, focusing on his studies to become a physician.
According to online sources, Sam currently works in the Intensive Care Unit (ICU) in a Stockholm hospital. Although we can't confirm if he has any children or not, we do know that he's married to Pat Metheny who has been photographed with the rest of the Skarsgard clan at family events and other important moments over the years.
Stellan & My Skarsgard
The Swedish acting legend Stellan Skarsgard was born on 13th June 1951 in Gothenburg, Sweden, and is known for his decades-long collaboration with the director Lars von Trier, with some of their projects being "Nymphomaniac", "Dancer in the Dark", and "Breaking the Waves".
Although Stellan has appeared in a number of light-hearted blockbusters such as the "Pirates of the Caribbean" franchise, he has also participated in more serious projects such as "The Girl With the Dragon Tattoo" and "Angels and Demons". Since 2011, he has portrayed Dr. Erik Selvig in various "Thor" and "Avengers" movies that are part of the Marvel Cinematic Universe.
Stellan moved around a lot during his childhood, living in Marielund, Kalmar, Uppsala, and other towns. His acting career began at an early age, and at just 21 years old he already had ample experience in theatre, film and television, although not yet to fronting an American audience.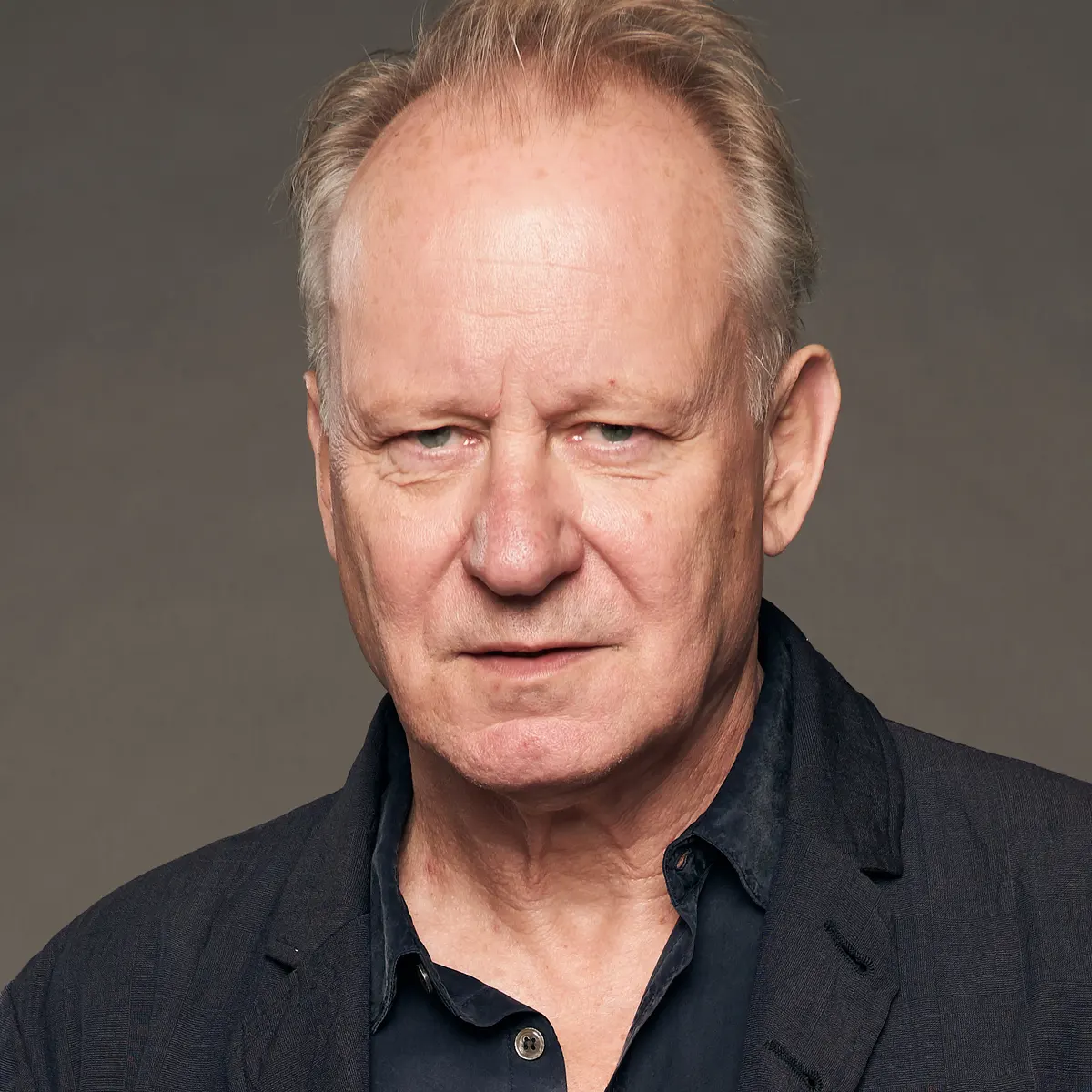 At just 23 years old, Stellan married My, mother of their six children: Alexander, Gustaf, Sam, Bill, Eija and Valter, who were born between 1976 and 1995. The couple quietly divorced in 2007, and less than two years later the "Avengers" star had moved on with Irish screenwriter and producer Megan Everett, with whom he shares two young sons. Shortly after the birth of his eighth child, Stellan underwent a vasectomy.
As for My Skarsgard, little is known of Stellan's first wife. It would appear that Sam followed her footsteps, as she worked as a doctor for decades despite appearing in some of Stellan's projects during their marriage. The media personality was born in Kalmar on 3rd July 1956, and became addicted to alcohol after being diagnosed with cervical cancer in the late 1990s, and using vodka to alleviate her pain and anxiety.
Although My has been sober since 2006, her alcohol addiction made a lasting impression on her children, especially Valter, who discussed the sensitive topic on the podcast "Nemo Meets a Friend". The 1990s and early 2000s were clearly a hectic time for the Skarsgard family, as according to Valter, Gustaf was also battling his own substance abuse problems, and Stellan was almost never at home due to his busy work schedule.
"I'm so grateful for the family I have now and how everything is today so I don't know if I would've necessarily wanted to change anything, but it's clear that it's left it's mark," he explained. [Translated from another language]
Skarsgard Siblings
Alexander Skarsgard, the oldest sibling, was born on 25th August 1976 and landed his first role at just seven years old thanks to a director friend of his father's. After becoming mainstream in his home country at just 13 years old while starring in "The Dog That Smiled", Alexander quit acting, as he was uncomfortable with the media attention.
From the #Skarsgard dynasty to the #Franco franchise, here's all the sibling #actors who made it big in Hollywood https://t.co/blFLlBQ2E8 pic.twitter.com/2q7XtRZxLw

— Daily (@FilmDailyNews) April 19, 2018
At 19 years old, Alexander performed his national service in the Swedish Armed Forces, working with the anti-terrorism and anti-sabotage unit for 18 months. In 1996, he relocated to England and was enrolled at Leeds Metropolitan University for six months, but didn't take his studies seriously, preferring to party and expand his social circle instead.
In 1997, he moved to New York City to study a theatre course at Marymount Manhattan College, thereby confirming that he wanted to pursue acting full-time. Since then, some of his most memorable roles are those of Eric Northman in "True Blood", and Perry Wright in "Big Little Lies", the latter earning him a Golden Globe, Primetime Emmy, and Screen Actors Guild Award.
Next up is Gustaf, who was born on 12th November 1980 and began attending drama school at just six years old. After making his film debut at eight years old with a role as a ballet pupil in "Prima Ballerina", Gustaf starred in various Swedish films and children's shows until 1996. From 1998 to 2003, he studied at Stockholm's Swedish National Academy of Mime and Acting, before furthering his studies at the Royal Dramatic Theatre.
2003 was, coincidentally, the year of Gustaf's breakthrough as he was nominated for a Guldbagge Award in the Best Supporting Actor category following an outstanding performance in "Evil". Since then, he's had main roles in "Cursed", "Vikings", and numerous other shows and movies, with the 2023 Christopher Nolan blockbuster "Oppenheimer" being one of his most recent projects.
As for Bill, who was born on 9th August 1990, he's best-known for playing Pennywise in the "It" horror movies. Horror movies and shows appear to be the actor's strong point, as he's also made appearances in "Castle Rock", "Hemlock Grove" and "Barbarian".
Bill was nominated for his first Guldbagge Award at the age of 21 for his leading role in "Simple Simon". Shortly afterwards, he won the Shooting Stars Award at the 2012 European Film Academy Awards, and was interviewed by his father for the men's fashion and culture magazine Hero, which helped boost his profile considerably.
More recently, Bill played the notorious Swedish criminal Clark Olofsson in the Netflix miniseries "Clark", and the Marquis de Gramont in "John Wick: Chapter 4".
Valter, who was born on 25th October 1995, is Stellan and My's youngest son and has, for the time being, yet to cross over into Hollywood. Despite having dozens of acting credits, most of his projects have been filmed in his home country; for example, since 2021 he has been playing Vilhelm Beck in the Swedish crime drama series "Beck".
Similarly, little is known about Eija Skarsgard, who was born on 27th February 1992, and previously worked as a model and nightclub manager. According to Eija's IMDb, she has recently started working as a casting assistant on the TV shows "Lust" and "Young Royals".