• Alessandra Rosaldo is a 48-year-old Mexican singer, actress, and dancer
• She has sold over 4 million albums with the band Sentidos Opuestos and won the Lo Nuestro Award for Rock New Artist of the Year in 2004
• She is well-known for her roles in Mexican TV Soap Operas, and won first prize in 2006 in Bailando por un Sueño
• She is married to actor, producer, director, and writer Eugenio Derbez
• Her net worth is estimated to be $1.5 million and she stands at 5ft 6ins (1.6m) tall
 
Who is Alessandra Rosaldo?
Alessandra Sanchez Barraro was born on 11th September 1971, in Mexico City, Mexico, so is now 48 years-old. Under her stage name of Alessandra Rosaldo, she is well-known as an actress, singer and dancer, probably best recognized for having sold over four million albums while she was in a band called Sentidos Opuestos. During her singing career, she has received the Lo Nuestro Award for Rock New Artist of the Year at the 16th Lo Nuestro Awards in 2004.
As for her acting career, she is well known for her roles in Mexican TV Soap Operas, one of the most popular being in "Ni Contigo Ni Sin Ti". In 2006 she won first prize in Bailando por un Sueño, a TV program broadcast on Televisa Network, and later on Univison.
Alessandra Rosaldo Bio: Early life and Education
Alessandra was born to Gabriela Barrero and Jaime Sanchez Rosado, the eldest of three daughters, with younger sisters Valeria and Mariana. Her father was a very famous and successful pop music producer, so it is no wonder that Alessandra herself got into show business.
From an early age she was in contact with various popular singers and studio musicians, and when she turned 12, she started singing back-up vocals in her father's studio. As for her education, Alessandra attended Alexander von Humboldt, a German school in Mexico City, where she studied German and English and became fluent in both languages. She finished her schooling with a high school diploma from an American school foundation located in Mexico City.
Career Beginnings
Alessandra entered show business at a very young age. Her father played a big role in her career choice, given that she was exposed to the inner workings of music and acting since she was a young girl. She loved spending time in her father's music studio, mixing with many famous singers and performers. Starting at the age of 12, she went on to become one of the most popular singers and actresses in Latin America.
One of her first roles was that of Brenda Sakal in the TV soap opera "DKDA" from 1999 to 2000, produced by Luis de Llano and aired on Televisa, Mexico. Her next acting job was in the soap opera "Aventuras en el Tiempo" in 2001, produced by Rosi Ocampo for Televisa.
Acting Career
In 2002 she played Karla Cancino in the TV series "Salome", produced by Juan Osorio for Televisa, which received a lot of critical praise and was loved by the people. In 2003 she was finally cast in a lead role, portraying Paulina Almazan in the TV production of "Amarte es mi Pecado", a series produced by Ernesto Alonso for Televisa, and which was broadcast to 2004.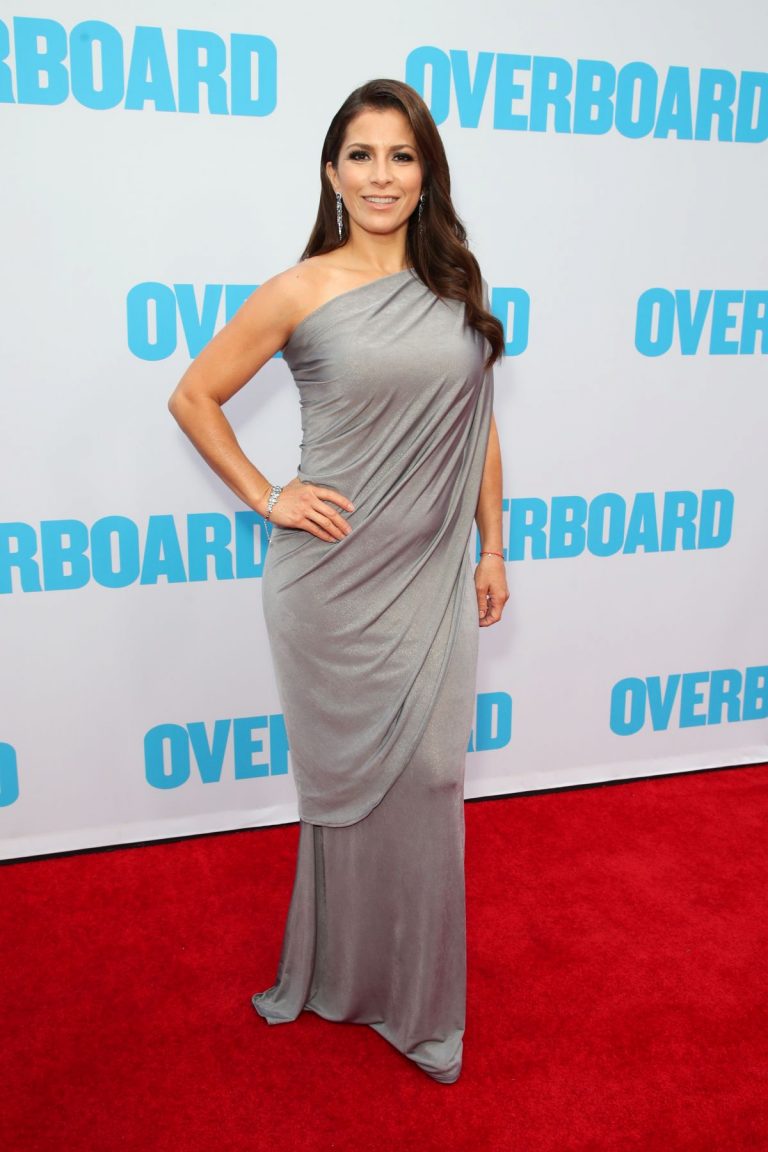 Since then she's appeared in many roles, in soap operas such as "With You- Without You", "Los Simuladores", "Noches con Platanito", and "Hermanos y Detectivos".
Music Career
When it comes to her singing career, she is also very successful – she sang the theme song for "Toy Story 2", as well as for one of the most popular Pixar films – "When She Loved Me". She also sang the opening title song for the soap opera "Sonadoras!". Furthermore, she is a lead singer in a band called Sentidos Opuestos.
She also worked as a host of a game show "Dame la Pista" in 2008, on the television network Telefutura.
Alessandra Rosaldo's Private Life
On 7th July 2012, Alessandra married Eugenio Derbez, who is also in the entertainment industry as an actor, producer, director and writer. He is probably best recognized for his memorable role in the very popular film called "Overboard", with Anna Faris. Besides being popular in Latin America, Eugenio has also built-up his name in Hollywood, and is currently one of the most recognized actors among the Spanish-speaking population in the US.
His other popular movies include "Geostorm", "Aztec Warrior" and "Sandy Wexler" among many others. Alessandra and Eugenio have a daughter named Aitana Derbez who was born on 4th August 2014, and the couple is apparently living a very happy life with their daughter, as there is no speculation that they are having any family troubles.
Alessandra Rosaldo's Net Worth
Given her many talents and successful career, it is obvious that Alessandra is living a very comfortable life, and is considered wealthy.
It is estimated by authoritative sources that she counts her net worth at the amount of $1.5 million, and earns a handsome income estimated to be a minimum of $75,000, thanks to her involvement in many different projects.
Alessandra Rosaldo's Measurements
Alessandra stands at 5ft 6ins (1.6m) tall, and her weight is around 125lbs (56kgs). The color of her eyes is light brown, while her hair is black.