Deuce Tatum
If you asked basketball player Jayson Tatum to name his greatest achievements, one might expect him to mention his many career highlights – such as being named an NBA All-Star for four consecutive years between 2020 and 2023 – or his lucrative endorsements. However, for the Boston Celtics star, the most challenging (and rewarding) feat of all is fatherhood.
Jayson Jr. "Deuce" Tatum was born on 6th December 2017 in the USA to Jayson and his then-girlfriend Toriah Lachell when the power forward was just 19 years old. Since then, he's become an honorary team member of the Celtics, featuring on the team's social media pages, and even presenting his famous father with an All-Star Ring.
Known to crash the occasional post-game interview, Deuce is clearly a charismatic and loving child who has also forged a close bond with his father's teammates. In March 2022, he went semi-viral amongst fans of the sport after hitting point guard Marcus Smart's behind during a game. "That's just who he is. We all love Deuce," Marcus told The Boston Globe afterwards.
Grant Williams, who plays forward on the team, also shared that he and the outgoing youngster have a love-hate relationship. "There's days when he comes in, gives me a hug… there's other days where he looks at me crazy, punches me a few times, and keeps it moving," he explained.
In May 2023, Deuce was spotted yet again supporting his father at a game and participating in a kids' dunk contest afterwards. It's too soon to know if we have another basketball prodigy on our hands, but his other interests include singing karaoke, playing the drums, and dressing up as famous superheroes, such as Jack-Jack and Buzz Lightyear.
It's perhaps fitting that Deuce is such an important part of the Celtics. Six months before his birth, Jayson was the NBA's third draft pick, and signed a $30 million rookie scale deal with the team. Although most people would have a hard time finding a work-life balance, Jayson was determined not to neglect either his career or his son.
"I was going to be the best father I could be, as well as the best basketball player," the celebrity said during a post-game press conference; there was no guideline or no exact way to do it." Jayson has also compared being a young father to growing up alongside his child, and is known to write Deuce's name on all his game-day sneakers.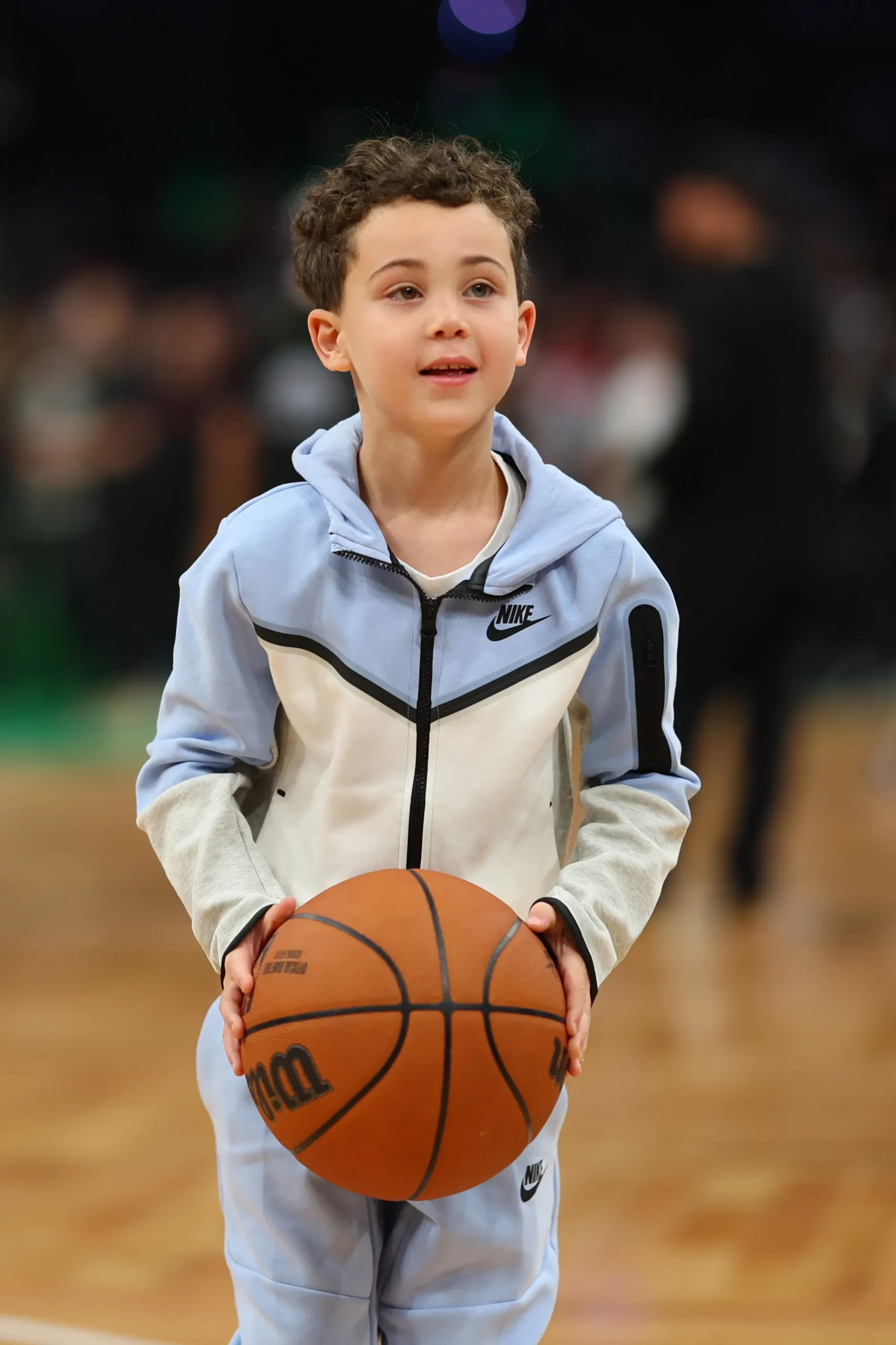 Toriah Lachell
Thanks to his high-profile career and magnetic personality, we know plenty about Jayson. However, Deuce's mother Toriah – a professional hairstylist from Missouri, who was born in February 2000 – has avoided the spotlight as much as possible despite being affiliated to one of the best power forwards in the league.
Toriah currently lives in Boston, Massachusetts, to facilitate co-parenting and ensure that Deuce and Jayson spend as much time together as they can. She shares a close relationship with her mother and stepfather, Julie and John Gibbs, but makes no mention of her biological father on social media or elsewhere.
Unbeknownst to many, Toriah herself was a talented soccer and softball player during her youth. While attending McCluer North High School in Missouri, she was on the varsity soccer team for years, and also played two years of junior varsity and two years of varsity softball.
The exact timeline of Jayson and Toriah's relationship is a mystery, but we can tell you that they began dating while he studied at Chaminade College Preparatory School. Sometime after the birth of their son, they broke up for unspecified reasons, but are on cordial terms and have never gone on record bad-mouthing each other.
While in high school, Toriah finally accepted and began caring for her curly hair after years of getting relaxers and other harmful chemical treatments. These days, she's a licensed professional and the proud owner of The Curl Bar.
The certified stylist has shared a few surface-level facts about herself on Instagram – for example, Tupac is one of her favorite rappers, and she's addicted to chocolate cake. However, she refrains from discussing more pressing topics, such as her current relationship status. It's interesting to note that in July 2023, Toriah promoted a live in-person haircare class using the name Toriah Mimms.
Toriah Lachell- Biography Of Jayson Tatum ex-girlfriend

Toriah Lachell is a young entrepreneur, an Instagram star, and a skilled hairstylist publicly known as the ex-girlfriend of Jayson Tatum…https://t.co/pEkgypPof7

— Celeb Critics (@celeb_critics) January 30, 2023
Jayson Tatum
Jayson was born on 3rd March 1998, in St. Louis, Missouri. Even before signing to the Celtics, it was evident that a bright future in sports awaited the basketball player. To date, he's been named the NBA Eastern Conference Finals Most Valuable Player, won a gold medal at the 2020 Tokyo Olympics, and holds the record for most points scored in an NBA All-Star game.
According to Yahoo Sports, Jayson will be eligible for a five-year, $318 million deal in the 2024 offseason. His teammate Jaylen Brown recently signed the biggest deal in NBA history after inking an astounding $304 million contract which will keep him in the team until at least 2029, regardless of any future injuries or possible skill declines.
Following his split from Toriah, it took time for Jayson to settle into another relationship. In 2021, rumors of a possible relationship with R&B singer Ella Mai began circulating online. Journalist Sourabh Singh claimed that they began dating in October 2020. during the NBA off-season. Although Ella's 2018 heyday has long passed, the British and Irish Modern Music Institute alum has had an impressive career that includes Grammy wins,
In 2022, Jayson and Ella were finally spotted together at an extravagant all-white Fourth of July party in the Hamptons. Hosted by billionaire businessman Michael Rubin, there were plenty of famous faces in attendance and live performances from the likes of industry darlings Drake and Lil Baby.
When the attractive couple were photographed together having the time of their life, sports and music fans alike rejoiced online. However, that was well over a year ago, and the timeline gets a bit confusing here, as in May 2022, Jayson was also linked to influencer Bella Harris – and was even rumored to have invited her and Ella to one of his games at the same time.
Whatever the case, we're sure that Jayson will confirm his relationship with one lady or the other when the time is right. For now, he's clearly 100% focused on fatherhood, and basketball.