• Judith Ellen Pierson born 1949 in California, USA is a real estate agent and director of sales
• Third wife of Robert Kardashian, the late American lawyer and businessman
• Raised in California by her parents and is an only child
• Founded her own real estate company J. M. Pearson Real Estate in 1972
• Married Robert Kardashian in 2003, 6 weeks before his death due to esophageal cancer
 
Who is Ellen Pierson?
Judith Ellen Pierson was born in California, USA in 1949 – her exact date of birth hasn't been disclosed, but her zodiac sign is said to be Sagittarius, and she holds American nationality. She's a real estate agent and director of sales, while she's perhaps known best for having been the third wife of Robert Kardashian, the late American lawyer and businessman.
Early life and education
Ellen was raised in California by her parents, about whom little is known because she respects their privacy, but it's believed that her father was a high school professor, and that her mother was a housewife. Because she hasn't mentioned having any siblings, it's widely believed that she's an only child.
From a very young age, Ellen was urged by her parents to focus on her education. She took their advice, and was amongst the best students while attending a local high school. Ellen was physically highly active during her teenage years, as she played various sports, including volleyball and basketball, while she was also into acting, dancing and singing.
She matriculated in 1967 and then enrolled at college, from which she graduated with a Bachelor's degree in 1971.
Ellen's career
Ellen became involved in the real estate business in 1972, and not long after that founded her own company J. M. Pearson Real Estate in Santa Clara, California; the company was closed in 1984.
Ellen then began working as a sales representative at Title Insurance, a job which she held for 17 years;, thenbetween 2000 and 2008, she worked at the company Heritage Escrow as their director of sales.
Since February 2019, she has been working at Westminster Title Company Inc. in San Diego, California as their corporate sales director.
Love life and marriage with Robert Kardashian
Ellen and Robert met in 1998, apparently introduced by a mutual friend; there are rumors circulating the internet claiming that they met on a blind date, but this hasn't been confirmed.
They became engaged in 2001, and married in August 2003, only six weeks before Robert lost his battle against esophageal cancer.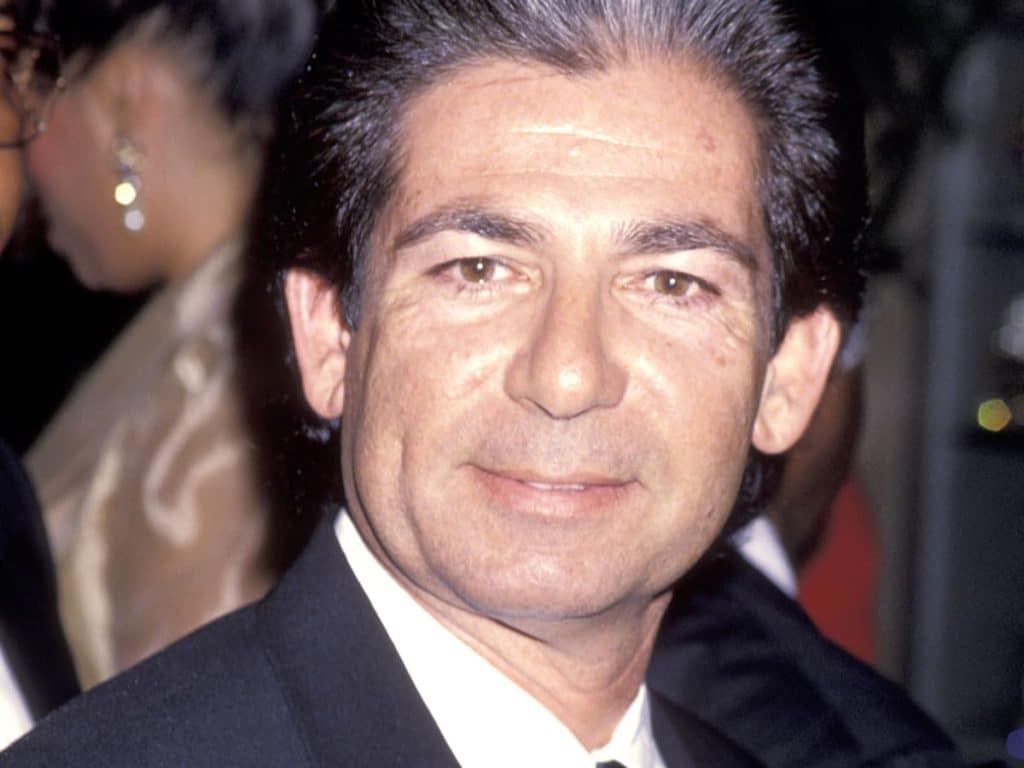 Ellen hasn't mentioned any other men whom she has perhaps been with, while it's widely known that Robert had been married twice prior to meeting her. He exchanged vows with his first wife Kris Houghton in 1978, and she gave birth to their three daughters Kourtney Mary, Kimberly Noel and Khloe Alexandra, as well as to their son Robert Arthur; all of their children are today reality TV personalities. Robert and Kris divorced in 1991, and he and Denice Shakarian Halicki then became engaged, but didn't marry; he married his second wife Jan Ashley in 1998, but the marriage was annulled a month later.
As of May 2022, Ellen seems to be single, was married to Robert Kardashian, and doesn't have children.
Hobbies and other interests
Ellen's an avid golf player, and was presented with the Longest Drive Award at the Willis Allen Wounded Warriors Golf Tournament played in August 2015; she has also won the Affiliate of the Year Award thrice.
Ellen's a philanthropist, and has donated money to various charity organizations, mostly to those which aim to help underprivileged children, and also to a couple of animal shelters.
She's passionate about travelling, and has been all around the world, visiting at least one country on every continent, with the exception of the Antarctic; her dream travel destination seems to be Paris, France.
Ellen was physically highly active during her 20s, 30s and 40s, as she played various sports with her friends and also had multiple training sessions at the gym every week.
She likes to watch movies in her spare time, with her favorites being those that star her favorite actress Meryl Streep, such as "The Bridges of Madison County", "Death Becomes Her" and "The Devil Wears Prada".
Age, height and net worth
Ellen's age is either 72 or 73. She has short blonde hair and blue eyes, her height is 5ft 9ins (1.8m) and she weighs around 155lbs (70kgs).
As of May 2022, her net worth has been estimated at more than $1 million, while her husband Robert's net worth at the time of his death, was estimated at over $30 million.
Who was her husband Robert Kardashian?
Robert George Kardashian was born in Los Angeles, California USA on 22 February 1944 – his zodiac sign was Pisces, and he held American nationality. He gained recognition when he served as his friend Orenthal James 'O. J.' Simpson's defense lawyer during his 1995 murder trial.
Robert was raised in View Park, Los Angeles alongside his brother Thomas ('Ton') and sister Barbara Kardashian Freeman, by their father Arthur Kardashian, and their mother Helen Jean Arakelian; Arthur passed away in 2012, aged 95, while Helen died in 2008, aged 91.
Robert studied at Susan Miller Dorsey High School, and upon matriculating in 1962 enrolled at the University of Southern California, graduating with a Bachelor of Science degree in business administration in 1966.
He continued his education at the University of San Diego's School of Law, from which he earned his Juris Doctor degree, and then began working as a lawyer.
In 1973, he co-founded the company Radio & Records, which was sold in 1979; Robert had also founded the company Movie Tunes, and had invested money into the music video business Concert Cinema, and the frozen yogurt firm Juice Inc.
Robert met O. J. Simpson while they were both attending the University of Southern California, and they become good friends; O.J. was Robert's best man at his wedding to his first wife.
After the bodies of Ronald Goldman and O.J.'s ex-wife Nicole Brown Simpson were found on 12 June 1994, O.J. stayed at Robert's home, hiding away from the media's attention; O. J. was charged with both murders, and was found not guilty at the trial. Two years after the trial, Robert went on to state that he wasn't convinced in O.J.'s innocence, and the two men eventually stopped speaking to one another.
In the true crime anthology mini-series "American Crime Story: The People v. O. J. Simpson", Robert was portrayed by American actor and comedian David Lawrence Schwimmer.