Who is Anna Lewandowska?
Polish karateka, personal trainer and entrepreneur Anna Lewandowska was born Anna Stachurska in Łódź, Poland, on 7 September 1988, making Virgo her zodiac sign. Even though she's won several medals at world championships as karateka, Anna's perhaps known best for being the wife of Polish professional soccer player Robert Lewandowski, who's today playing for Barcelona of La Liga and is the captain of the Poland national team; he's regarded as one of the best strikers of all time, and has scored over 600 goals since the launch of his career.
Robert's won numerous awards and accolades, and was in 2020 and 2021 honored with a Best FIFA Men's Player Award.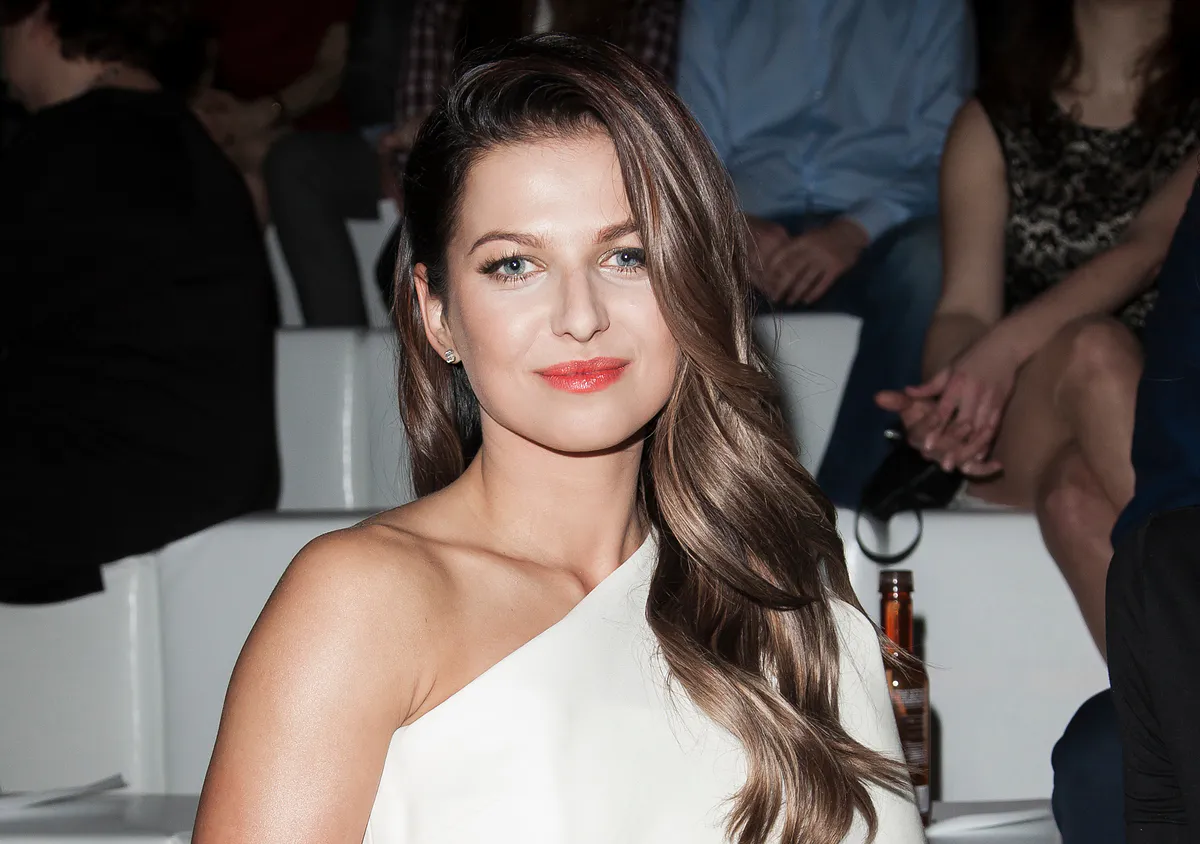 Education and early life
Anna was raised in Łódź alongside her brother Piotr Stachurski, by their mother Maria and father Bogdan Stachurski; Anna respects her family's privacy and thus hasn't shared many details about her parents and brother. It's believed that her brother's also a martial artist, her mother a housewife, and her father a personal trainer.
Anna became physically active while attending a local elementary school in Łódź, and was only six when she took on karate. She progressed to a local high school in 2002 and became interested in various other activities during her time there, while also remaining focused on her education; some of these activities included playing soccer, running track, and wrestling.
Upon matriculating in 2006, Anna enrolled at Academy of Physical Education in Warsaw, Poland from which she graduated with a Bachelor's degree in 2010; she earned her Master's degree in 2012.
Anna's career
Anna's been a member of Pruszkow Karate Club for many years now, and has won 29 Polish Championships medals, six European Championships medals in a couple of age categories, and three World Championship medals.
She launched her blog "Healthy Plan by Ann" in September 2013 and has since been working as a nutritionist; she uses her blog to give her fans advice on workout plans and nutrition.
Anna's first book "Lead a Healthy and Active Life with Anna Lewandowska" (original: "Żyj Zdrowo i Aktywnie z Anną Lewandowską") was published in 2014, and serves to motivate the reader to change their diet plan and start eating healthy.
She became the director of the organization Polish Special Olympiads in 2016, which provides support to mentally disabled people through sports; also in 2016, Anna launched her dietary supplements and healthy snacks brand 'Foods by Ann'.
She launched her cosmetics brand Phlov in 2019, and in the same year hosted the TV show "Martial Arts" (original: "Sztuki Walki").
Presence on the internet
More than five million people are following Anna on Instagram today, and she's uploaded over 8,000 pictures onto the network; most of which show her working out, eating healthy foods and being at the beach.
She's had a Twitter account since July 2016, but has only tweeted 118 times, mostly about fashion and sports.
Anna's also popular on Facebook, with nearly two million people following her on this social media network; her most recent update was  on 1 August 2023.
She's also a TikTok star, as she's amassed over 15 million likes of all her videos combined, while she's today followed by close to two million people; most of Anna's TikTok videos show her working out, preparing healthy foods and travelling.
Most viewed YouTube videos
Anna's also a YouTuber. She launched her self-titled channel on 4 August 2013 and has since uploaded 157 videos, which have been watched more than 10 million times; the channel's today subscribed to by close to 65,000 people, and most of Anna's videos are about leading a healthy life. We're about to cover the three most viewed amongst these, which've helped Anna expand her fanbase on the internet.
Her #1 video "Trening CARDIO w domu w 25 minut!" has been watched over a million times since it was uploaded on 4 April 2018, and features Anna doing a 25-minute cardio workout.
Her second most popular video "Trening FIT BODY w domu" has been watched close to a million times since 22 February 2019, and features Anna showing her fans a training routine which one can do at their home
Anna's #3 most viewed video "Trening brzucha" has been seen over 800,000 times since 3 November 2014, and features her showing a quick workout routine.
Love life and marriage
Not many details have been shared about Anna and Robert's marriage, but they've still allowed their fans a glimpse into their love life.
The two married at the Church of the Annunciation of the Blessed Virgin Mary on 22 June 2013; the ceremony was attended by only their closest family members and friends. Anna revealed on her social media accounts in December 2016 that she was pregnant, and their daughter Klara was born on 4 May 2017.
Robert revealed in November 2019 that Klara was pregnant again, and she gave birth to their second daughter Laura on 6 May 2020.
There are no other men whom Anna's perhaps been with, that we know about; she's married to Robert Lewandowski as of August 2023, and they have two daughters together.
Interesting facts and hobbies
Both Anna and Robert are practicing Catholics; Robert met Pope Francis in Vatican City in October 2014.
Anna works out six out of seven days of the week, exercising either at home or at the gym. She also stays physically active by taking part in various activities, including cycling, running and playing soccer with her friends.
Summer is her favorite season, and travelling is her main hobby; Anna's been to a number of European countries, and she mostly enjoys travelling by the sea.
She enjoys spending her spare time with her daughters, and they can be seen featured in a number of Anna's Instagram pictures.
Anne Hathaway's one of her favorite actresses, and some of her favorite movies include "Interstellar", "The Intern" and "The Dark Knight Rises".
Height, eyes and wealth
Anna's age is 34. Her hair's brown and eyes are blue, she's 5ft 6ins (1.67m) tall and weighs around 120lbs (55kgs).
Anna's net worth's been estimated at over $1 million, and her husband Robert's at over $34 million.