Morgana McNelis
As is the case with so many celebrity spouses and partners, Morgana McNelis is much more interesting than she appears to be on the surface. The general public know her as the long-time girlfriend of "Sons of Anarchy" actor Charlie Hunnam – but in reality, Morgana is a jewelry designer, philanthropist, as well as an actress.
Born on 9th July 1983, in Georgia, USA, Morgana has been Charlie's number-one supporter since they started dating in 2005. Their decades-long romance has been surprisingly lowkey, as Charlie and Morgana are uninterested in Hollywood and media attention despite the actor's fame and access to the finer things in life; in fact, they've been living on a farm in California since 2013, tending to their organic garden, chickens, donkeys and ducks in domestic harmony.
Sustainable living is clearly important to the couple, but Morgana's main priority is Maison de Morgana, the jewelry line she launched sometime in the early 2010s, which has featured in Naked Magazine and other fashion publications. Described as "eclectic jewelry designed and inspired for daydreamers & make-believers", the line began as Morgana's passion project, and morphed into a successful company with celebrity customers such as Troian Bellisario and Zac Efron.
Earrings, bracelets, necklaces and rings made from white bronze and brass are Maison de Morgana's specialty, but the designer is also known to make jewelry for her boyfriend. In a 2012 interview with ELLE, Charlie revealed that his girlfriend had made him a "discrete and beautiful" diamond-encrusted ring, which he has proudly worn to many important events.
In her free time, Morgana likes to give back. Her close friend Rafaelle Abramovitz is the founder of Naretoi, a non-profit organization that works with the Maasai women of Kenya to provide educational programs, support local economic efforts, and help them navigate the challenges of everyday life, from arranged marriages to female circumcision and police brutality. During the COVID-19 pandemic, Kenya suffered due to the loss of tourist-based revenue, which was only made worse by strict government curfews; in response, Morgana, Rafaelle and others organized food donations and fundraisers for Maasai families.
With that said, Morgana's philanthropic pursuits are a well-kept secret, as the jewelry designer has always downplayed her Hollywood connections, and kept as much of her private life out of the spotlight as possible – so much so that she and Charlie only went public as a couple after dating for over a decade.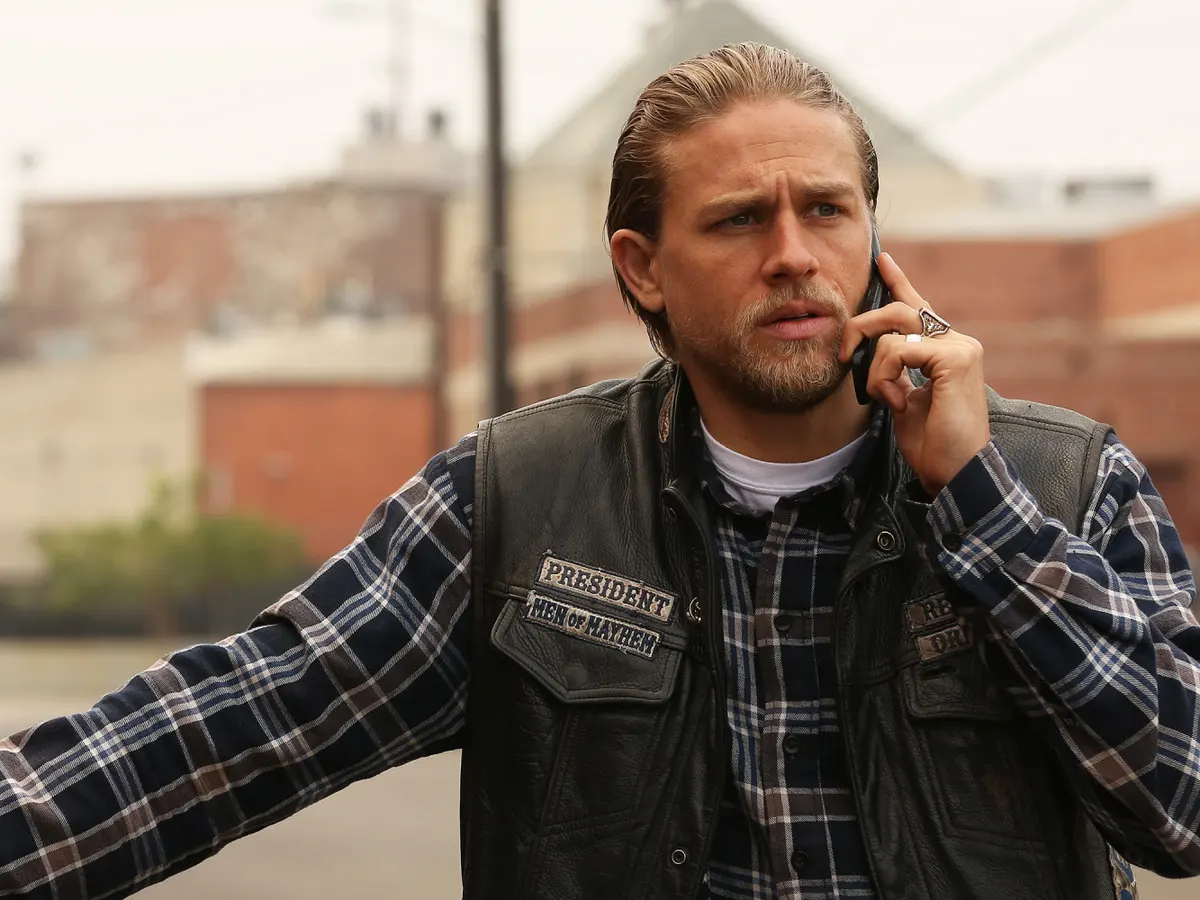 At the time, Charlie had become a mainstream star thanks to roles in "Sons of Anarchy", "Pacific Rim" and "Crimson Peak". He'd also been considered to play Christian Grey in "50 Shades of Grey", a multi-million dollar role which he eventually turned down due to scheduling conflicts. This was, perhaps, a wise decision: Jamie Dornan, who played the billionaire mogul in "50 Shades of Grey", earned just $250,000 for his performance, whereas Charlie was earning over $1 million a season as the main character in "Sons of Anarchy".
In any case, Charlie's female fans didn't take kindly to news of Morgana's existence at all, and the actor was soon forced to issue a statement asking them to cease their online harassment of his girlfriend. "I would respectfully ask you to stop doing this," he wrote. "She is an intelligent, beautiful, kind person who just tries to live a simple life and has nothing to do with the entertainment industry."
Despite being together for almost two decades though, Charlie and Morgana have yet to tie the knot. During a press interview in 2020, the actor confessed to feeling "indifferent" about marriage, but noted that Morgana was "eager" to become his wife. "I'll do it because it's important to her, but I don't have any great romantic feelings towards it," he added.
When his comments were misconstrued and blown out of proportion by the media, Charlie cleared the air a few days later by explaining that he already felt married to Morgana. "The official government sanction of it doesn't mean anything to me, but the romance of it means an enormous amount," he clarified.
Charlie Hunnam
Charles Matthew Hunnam was born on 10th April 1980, in Newcastle upon Tyne, Tyne and Wear, England, and shot to fame playing Jax Teller in "Sons of Anarchy" from 2008 to 2014, being nominated for two Critics' Choice Television Awards in the Best Actor category for his performance.
Charlie Hunnam as Ray in The Gentlemen! pic.twitter.com/9EoSgVWD57

— Hunnam & Hedlund (@HunnamHedlund) January 16, 2020
Apart from his breakthrough role, Charlie went on to star in "King Arthur: Legend of the Sword", "Triple Frontier", and "The Gentlemen". One of his most recent projects was playing Detective Charlie Waldo in the 2022 American-British mystery film "Last Looks", which received mixed reviews.
During his childhood, Charlie was raised by his entrepreneur single mother Jane Bell, alongside three brothers: William, Oliver and Christian. When Jane remarried in 1992, the family relocated to Melmerby, Cumbria; Charlie, who enjoyed playing rugby and roughhousing with his classmates, attended the Cumbria College of Art and Design, graduating with a dual degree in film theory and film history with a side in performing arts.
Although Charlie initially planned to be a writer and director, life clearly had something better in store for him. The "Crimson Peak" star was discovered on Christmas Eve 1997, while buying last-minute gifts with his mother and brothers at JD Sports. A production manager for "Byker Grove", a teen drama of the time that was filmed in Newcastle, got in touch with Charlie and eventually cast him as Jason, his first role. It's possible that the Newcastle native was also encouraged to start modelling, but he decided that it wasn't for him, after doing a photoshoot for Kangol Caps.
In 1999, Charlie moved to the United States to further his career – and almost immediately married Katharine Towne, daughter of actress Julie Payne and filmmaker Robert Towne, after a whirlwind three-week relationship. Despite being an industry newcomer, Charlie was picky about his roles, and didn't accept every offer that was made to him, wisely saying: "The choices I make in the next five years are really going to define my career."
Define his career they have: although a few of Charlie's projects have bombed at the box office or been cancelled after just one season, the actor, who is worth a solid $20 million, has had more hits than misses since the late 1990s. The Brit heartthrob is set to star in "Rebel Moon", an epic space opera which will premiere on Netflix in late 2023.