Who is Cookie Johnson?
Cookie is widely recognized as the wife of legendary basketball player Magic Johnson, but is also known for her philanthropic work, particularly in the field of HIV/AIDS awareness and advocacy.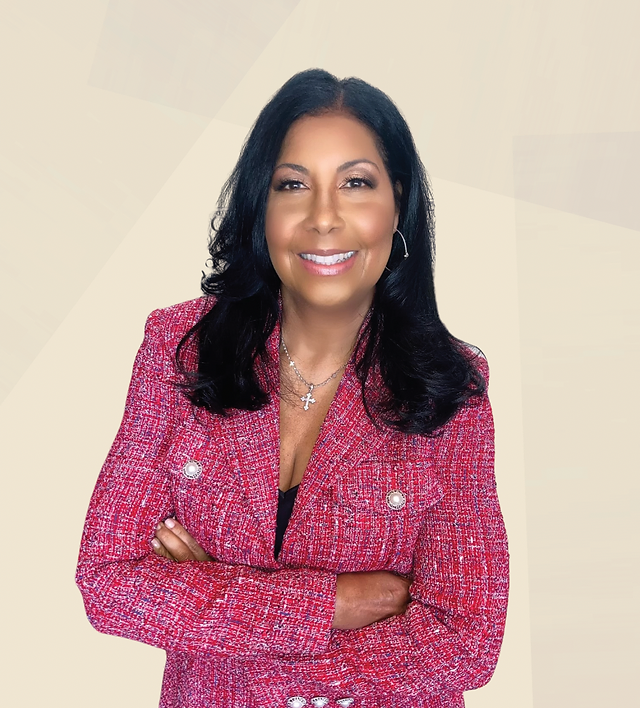 Cookie Johnson Life and Career
Cookie was born as Earleatha Kelly on 20 January 1959, in Huntsville, Alabama USA, the middle child of Earl and Cora, growing up alongside her older sister Pat and younger brother Harold Earl; her unique nickname, "Cookie", derives from the character "Kookie" on the TV show "77 Sunset Strip". The family relocated to Michigan when she was just six years old, where her educational journey led to the all-black Council Training School. After matriculation, she enrolled at Michigan State University, from which she graduated in 1981; it was where she would encounter the man who would change her life forever.
Magic Johnson and Cookie crossed paths during their time at University in the late '70s. At a party before Christmas break, their fates intertwined, and Magic's fascination with Cookie began. As the new semester started, so did their romantic journey.
Their union was solidified on 14 September 1991, when they exchanged vows in Lansing, Michigan. Their continuing marriage has brought forth two children: their son Earvin "EJ" Johnson III, born in 1992, and their adopted daughter Elisa Johnson, welcomed into the family in 1994. Additionally, Cookie embraced her role as a stepmother to Magic's eldest child, Andre Johnson, from a previous relationship.
Notably, Cookie and Magic shared the same birth year of 1959, with Cookie being six months older, a synchronicity which led to joint birthday celebrations, like their remarkable 60th birthday extravaganza in St. Tropez. They also embarked on annual yacht excursions with close friends, including Samuel L. Jackson and LL Cool J.
Beyond the glitz and glamour, Cookie made her mark as a philanthropist. She co-founded the Magic Johnson Foundation, dedicated to raising awareness about HIV/AIDS and educating communities. This commitment stemmed from her unwavering support for Magic after he was diagnosed with HIV shortly after their wedding. She herself underwent HIV testing, and served as an anchor during his challenging period.
Cookie's entrepreneurship thrived as she launched CJ by Cookie Johnson, a denim line designed to cater to diverse body types. Her business acumen extended to the literary world, where she authored the best-selling memoir "Believing in Magic", shedding light on her and Magic's shared journey.
Cookie's personal growth was evident when their son EJ came out as gay; despite her Christian beliefs, she embraced her son wholeheartedly; she's put all her efforts into HIV/AIDS awareness and LGBTQIA+ advocacy.
Cookie Johnson's Husband, Magic Johnson Short Bio
Earvin "Magic" Johnson Jr., born on 14 August 1959, is an American former basketball player, and successful businessman. Revered as the premier point guard of all time, Johnson's exceptional journey unfolded over 13 seasons in the National Basketball Association (NBA). His career's zenith occurred during the Los Angeles Lakers' Showtime era, where he guided the team to an astounding five NBA championships. Johnson's basketball saga began with a standout college performance, subsequently translated into an illustrious NBA legacy.
Born in Lansing, Michigan, to hardworking parents Earvin Sr. and Christine, Johnson came from a large family. With six siblings and three half-siblings, Johnson's upbringing instilled a robust work ethic. Influenced by his parents' dedication, Johnson's mother, a janitor, and father, a General Motors assembly worker, inspired him through their relentless commitment. A devout Seventh-day Adventist, Johnson's upbringing was deeply rooted in his mother's faith.
Growing up, Johnson's basketball role models were Bill Russell, Earl Monroe and Marques Haynes. His passion for the sport ignited at a young age, fueled by hours of practice. His family's athletic background, particularly his father's high school basketball experience, contributed to his basketball knowledge.
ARCHIVE 75: MAGIC JOHNSONGo through the legacy of the 75th Anniversary Team's Magic Johnson!Read Here: https://app.link.nba.com/e/_magic75archive

Posted by NBA on Wednesday, December 15, 2021
At Sexton High School, Johnson's exceptional talents began to shine, and he planned to continue his journey there. However, he was bussed to Everett High School due to racial dynamics, a decision that initially stirred frustration. Despite facing challenges, Johnson emerged as a leader among the black students at his new school.
Johnson's excellence on the court attracted attention from top colleges, including Indiana and UCLA. However, he chose to stay close to home, and attended Michigan State University, where he became a pivotal player on the basketball team. As a freshman he showcased his skills, averaging 17.0 points, 7.9 rebounds, and 7.4 assists per game.
The pinnacle of his college career arrived in the 1978-79 season, when he led Michigan State to the NCAA championship. Facing off against Larry Bird's Indiana State team, Johnson's dominance secured him the title of Most Outstanding Player of the Final Four. After two years in college, he entered the 1979 NBA draft.
Selected first overall by the Los Angeles Lakers, Johnson's entry into the NBA marked the beginning of an extraordinary journey. His leadership, playmaking ability, and charisma were instrumental in the Lakers' unparalleled success during the Showtime era. Under his guidance, the team secured five NBA championships.
Johnson's individual achievements were equally impressive, including three NBA MVP Awards and three NBA Finals MVP Awards; his regular season and playoff assists records remain untouched. His role extended to the international stage, where he was a crucial member of the 1992 United States Olympic basketball team, famously known as "The Dream Team", which clinched the gold medal.
Despite retiring abruptly in 1991 due to contracting HIV, Johnson's unbreakable spirit and passion for the game led him to return to play in the 1992 All-Star Game, post which he won the All-Star MVP Award. After another short-lived retirement, he made a final comeback in 1996, before retiring for the third time.
Post-retirement, Johnson championed HIV/AIDS prevention and safe sex, while excelling as an entrepreneur, philanthropist, broadcaster and motivational speaker. He held ownership stakes in various sports teams, including the Lakers, and served as the team's president of basketball operations.
According to reports, Magic Johnson's net worth is estimated at $620 million, as of late-2023.