The Canadian actor, Shawn Ashmore, is perhaps best known for his portrayals of Iceman/Bobby Drake in the "X-Men" film franchise, Agent Weston in the TV series "The Following," and Jake in the TV series "Animorphs."
Age, Early Life, and Education Background
Shawn Robert Ashmore is a native of Richmond, British Columbia, who was born under the Libra zodiac sign on 7 October 1979, which makes him 44 years old as of 2023. His father, Rick Ashmore, was a manufacturing engineer, whereas his mom, Linda Ashmore, is a housewife. He is the identical twin brother of the actor Aaron Richard Ashmore, who is known for his appearances in the TV series "Smallville," "Warehouse 13," and "Killjoys." The twins have appeared together in various films, including "Blackout" in 2001. They were raised together in Brampton, Ontario, and St. Albert, Alberta.
Ashmore was educated together with his brother at Earnscliffe Senior Public School, and later Turner Fenton Secondary School.
Career – TV Appearances
Shawn made his TV debut in the episode "Mistaken Identity" of the TV drama "Katts and Dog" in 1989. In 1998, he starred as Jake Berenson in the sci-fi "Animorphs," which is based on the eponymous novel by K.A. Applegate. Shawn's next notable role was in the TV series "In a Heartbeat" (2000 and 2001), which is based on the real-life Emergency Medical Technician (EMT) squads consisting of Darien, Connecticut-based high school volunteers. In the early to mid-2000s, he portrayed Eric Summers in the superhero TV series "Smallville" (2002-2004), and Ged in the two-part TV fantasy miniseries "Earthsea" (2004).
In 2009 and 2010, Shawn voiced Iceman/Bobby Drake in the superhero animated series "The Super Hero Squad Show" and his next major role was as Agent Mike Weston in the crime thriller "The Following" from 2013 to 2015. Subsequently, Shawn starred as Sam Spencer in the legal drama "Conviction" (2016 and 2017), the police procedural drama "The Rookie" (from 2018 to now), and the satirical superhero series "The Boys." (2020).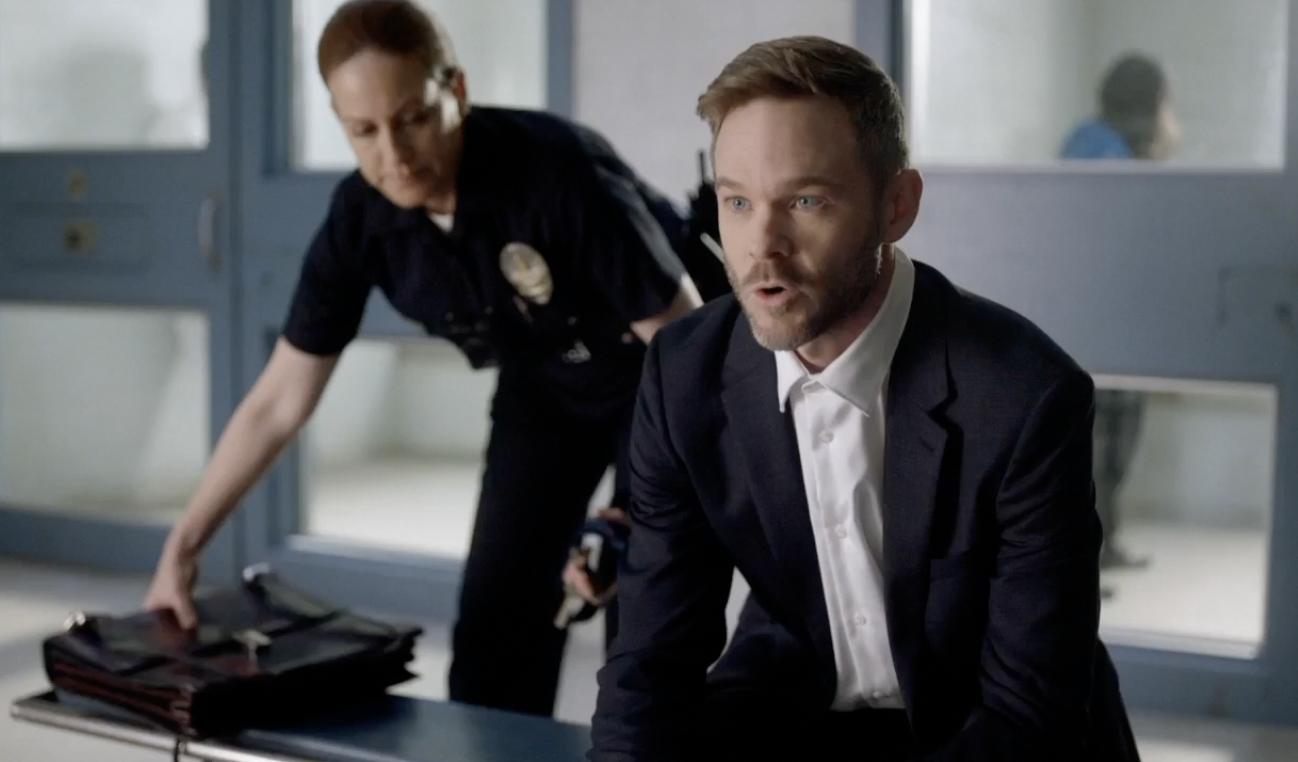 Film Appearances
Shawn made his film debut in the romantic comedy "Married to It" in 1991. In 2000, he landed his career-defining film role of Bobby Drake/Iceman, in the Bryan Singer-directed superhero film "X-Men", starring alongside Hugh Jackman, Ian McKellen and Patrick Stewart in the hit film, which had a box office collection of around $296 million. In 2003, he reprised his role of Iceman in the 2003 "X-Men" sequel entitled "X2." Before he appeared in "X-Men: The Last Stand" in 2006, Shawn played the titular role in the 2005 biopic "Terry," which follows the story of the amputee athlete, Terry Fox, who organized the Marathon of Hope in Canada to raise funds for cancer research.
Shawn's next notable film appearances were in the 2010 psychological survival horror "Frozen," the 2012 romantic comedy "Mariachi Gringo," the 2014 superhero film "X-Men: Days of the Future Past," and the 2018 Bruce Willis-starring action-thriller "Acts of Violence." Recently in 2021, Shawn starred in the horror movie "Aftermath."
Other Works
Ashmore served as the Executive producer of the TV film "Terry" in 2005. He was also the executive producer of the TV mini-series "Bloodletting & Miraculous Cures" in 2010, and "Home Invasion" in 2016.
The "X-Men" star has lent his voice to characters in various video games, including "X-Men: The Official Game" in 2006, "Quantum Break" in 2016 – he was nominated for a National Academy of Video Game Trade Reviewers (NAVGTR) Award for his performance in 2017 – and most recently "Alan Wake II" in 2023.
Awards and/ Nominations
Out of the 13 awards he has been nominated for, Ashmore has bagged four as of September 2023. In 2002, he scooped a New York International Independent Film & Video Festival Award for Best Actor for his performance in the short film "Past Present." He has also won an MTV Movie Award for his performance in the film "X2: X-Men United" in 2004, a Leo Award for his performance in the miniseries "Earthsea" in 2005, and Nashville Film Festival Award for the film "Mariachi Gringo" in 2012.
Shawn Ashmore is #Iceman, a mutant with the ability to create and manipulate ice. #XMen pic.twitter.com/RfnDEiQx80

— X-Men Movies UK (@XMenMoviesUK) February 27, 2014
Ashmore is a three-time nominee for the Gemini Award – two for his performance in the TV movie "Terry" and one for the series "Guitarman." His performance in "X2-X-Men United" saw him nominated for a Teen Choice Award for Choice Movie Chemistry in 2003 and the Academy of Science Fiction, Fantasy & Horror Films Award, USA, in the same year.
Social Media Presence
Ashmore joined Twitter in June 2011, and is currently followed by over 110,000 fans – his handle is @ShawnRAshmore. He is also active on Instagram (@shawnrashmore) with around 215,000 followers.
Personal Life
Shawn is a married man; he met his future wife, Dana Renee Wasdin, during the filming of the 2010 film "Frozen." Dana, who was born in Dublin, Georgia, USA, on 1 May 1983, and is an assistant director, who is known for "Sweet Home Alabama" (2002), "The Joneses" (2009), and "Frozen" (2010). The duo dated for several months before announcing their engagement in October 2011; they eventually exchanged vows in a ceremony held at SmogShoppe on La Cienega Boulevard in Los Angeles in July 2012. In 2017, Ashmore and Wasdin welcomed their son they named Oliver 'Olly' Ashmore. They have two pet dogs – one is named Lucky.
Before Wasdin, Shawn was dating the American actress, Michelle Trachtenberg, who began her career as a child actress in New York. Trachtenberg has appeared in numerous films including "EuroTrip" in 2004 and "Ice Princess" in 2005 and the TV series "Buffy the Vampire Slayer" from 1997-2003 and "Gossip Girl" from 2007-2012. Their relationship lasted for around two years, from 2004-2006. Trachtenberg is currently romantically linked with her talent agent and manager, Jay Cohen.
For playing the gay superhero, Bobby Drake, in "X-Men" films, Ashmore has been suspected of being gay. He's denied the allegations, stating that he accepted the gay role because it enshrines the movie's message about diversity and gives a good message about the LGBTQ+ community.
Shawn's twin brother, Aaron, is married to Zoe Kate, with whom he welcomed a daughter in 2016. The couple was blessed with another daughter in 2019.
Height, Weight, and Physical Appearance
Shawn is of White ethnicity, and has a pair of blue eyes and dark brown hair. He stands 5ft 11ins (1.80m) tall, weighs around 170lbs (77kgs), and his waist is 31ins; moreover, the Richmond native wears shoe size 10(US). Shawn is slightly shorter than his twin Aaron, who is almost 6ft (1.82m) tall. The duo has inked a similar tattoo reading 'GMA' (stands for Good Man Ashmore) on their wrists. Their grandfather, Robert Edmund Ashmore, also had a similar tattoo.
Net Worth
Shawn has appeared in many successful projects including the "X-Men" film series and the TV series "The Boys", which has brought him fame and wealth. He's also shared the screen with numerous famous actors, including Karl Urban, Halle Berry, and Hugh Jackman, which has increased his popularity significantly. He's worth approximately $3 million as of 2023.