• Jamie Hector was born in 1975 in Brooklyn, NY and is of Haitian descent.
• He made his acting debut in 1997 and started gaining notoriety in 2000 with roles in "The Beat" and "Law & Order".
• His big break came in 2004 with a leading role in "The Wire", for which he was ranked #2 in a Rolling Stone list of the "40 Greatest TV Villains of All Time" in 2016.
• He is married to Jennifer Amelia and they have two daughters.
• He is estimated to have a net worth of around $2 million.

Known for movies
Short Info
| | |
| --- | --- |
| Date Of Birth | October 7, 1975 |
| Mark | Facial scar |
| Fact | He opened a store for his clothing line "Royal Addiction" in Brooklyn, New York. (2007). |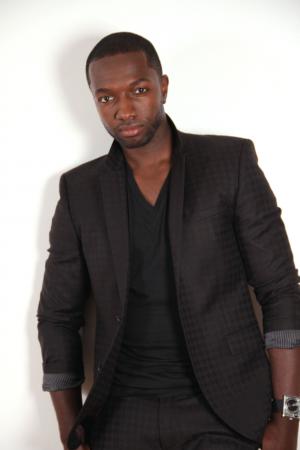 The story of the scar
No matter how much the media would like to dispel the mystery of the scar on Jamie Hector's face, he won't tell anyone how he got it. He recognizes it to be his trademark, and something that helps his characters to bring out emotions, but doesn't like to talk about its origins.
Jamie's early life
Jamie Hector was born on 7 October 1975, but little is known about his childhood years, apart from the fact that he spent them in Brooklyn, New York City, where he attended high school, too. He is of Haitian descent, which was of course both a blessing and a curse in his attempt to conquer the American film world. Acting was his great passion even as a little curious and enthusiastic boy. Therefore, immediately after matriculating, he started auditioning for plays, projects and theatre companies. During college years, he booked some roles which eventually helped him draw the attention of big producers and labels.
When did he officially begin his acting career?
1997 and 1998 were definitely decisive in his career. He made his acting debut in 1997 in the "New York Undercover" TV series, and the following year another minor role was added to his portfolio – 'I Love You' Leech from "He Got Game". He even played in an award-winning production, directed by Jim Jarmusch – "Ghost Dog: The Way of the Samurai" (1999) – in the role of the Gangsta in Red. What followed were a series of other minor roles in "The Day the Ponies Come Back" (2000), "Prison Song" (2001), "Central Park Jog" (2002), "Paid in Full" (2002). His early projects also include some TV series appearances in "The Beat" and "Law & Order" in 2000, "Third Watch" in 2001, and "Law & Order: Special Victims Unit" two years after the first release of the series.
Jamie becoming a big name of the industry
The above represent, of course, just minor or even figurant roles, but each and every experience was essential in building Jamie's professional actor profile. He polished his acting skills so that he could adapt to any type of role, and be able to co-ordinate and control his feelings accordingly. Of major importance in his technical development was that he enrolled in the Lee Strasberg Theatre and Film Institute in New York City, from where he received the guidance he needed.
As a result, a leading role offer wasn't long in coming. He first starred in the short film "Five Deep Breaths" in 2003, an acclaimed performance with him in the lead of a huge success, too; it gathered 16 awards, to which an Official Selection of Cannes adds.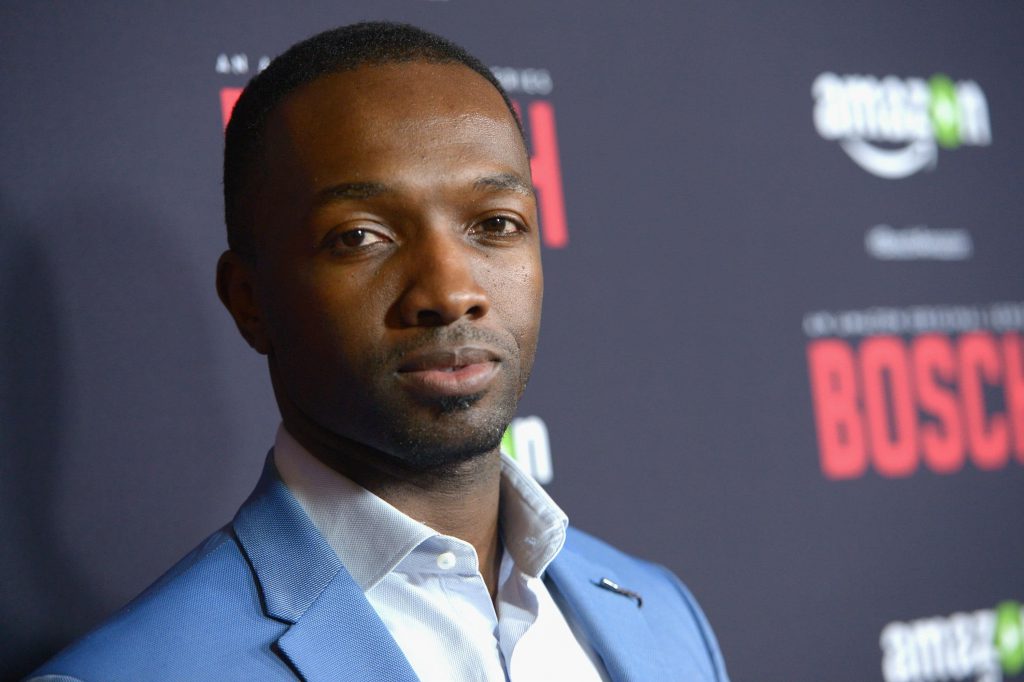 "The wire" and the new beginning
One of his biggest achievements is his role in "The Wire" between 2004 and 2008, appearing in 32 episodes in the role of the leader of a drug empire named Marlo Stanfield. The drug organization quickly rose to the top of the Baltimore drug trade, mostly due to Marlo's determination, ambition, and strict principles. Because of his fearlessly taken actions, this character appears to be of notorious cruelty, which makes it more difficult to portray him. However, Hector does a tremendous job, being able to illustrate him in the best way. Thus, he was even ranked #2 in a Rolling Stone list of the "40 Greatest TV Villains of All Time" in 2016.
The TV series in general, has been fairly successful, with an admirable score of 9.3 on IMDB. It gathered 15 awards and a total of 51 nominations, with two Primetime Emmys nominations among them.  In the last years Jamie went on raising his popularity and his professional value, playing in "Max Payne" (2008), "The Gift" and "Night Catches Us", both in 2010, "Life, Love, Soul" (2012).
"Bosch" – from criminal to detective
Jamie's talent and professionalism made him capable of portraying two antagonistic characters. From the drug dealer in "The Wire" he became a detective in another big and illustrative project, the TV series "Bosch". From 2014 Hector appeared in almost 50 episodes in one of the two main roles, the homicide detective Jerry Edgar, trying to solve the most difficult of the cases.  This remains not only Hector's most recent project, but also one for which he is particularly known.
Jamie Hector's personal life
Jamie tries to keep privacy over his personal life, but a sure thing is that he is married to a beautiful woman called Jennifer Amelia since 2005 or 2006. In 2009 they had their first child and unfortunately, a sad incident is linked with Amelia's first pregnancy and, especially with her first baby shower. On 17 July 2009, Jamie and his wife organized a party to celebrate their first child's coming, but a strange man broke in with a gun and started to randomly shoot, almost 50 shots; according to the police, at least 46 shells casings were found in the street. Various persons were hurt and emotionally affected, and one teenager, Linton Williams, who was only 17 years old, died from serious wounds. It is not known whether Hector was present there at the moment of the incident but neither he nor his wife was injured.
Jennifer eventually gave birth to a girl, and got her a sister after some time; their mother periodically posts photos of them on Instagram.
Privacy is privacy
He is pretty active on social media accounts, being followed by more than 55,000 people on Instagram. However, their family seems like having some rules regarding the exposure of the little girls to social media. Barely a few photos are posted by their mother on her Instagram account and that's it. By and large, they seem to be a happy family.
Parallel to his movie projects, Jamie founded also a non-profit organization Moving Mountains, Inc. in 2007, through which he and other talented people mentor young actors who want to become big names in the industry. They have drama, vocal, dance, and of course film classes.
When talking about Jamie's net worth he keeps a sort of mystery, too. However, due to the fact that he began early his career and has had a lot of successful projects, authoritative sources estimate that his fortune is around $2 million.
General Info
| | |
| --- | --- |
| Full Name | Jamie Hector |
| Date Of Birth | October 7, 1975 |
| Height | 1.83 m |
| Profession | Entrepreneur, Actor, Teacher |
| Nationality | American |
Accomplishments
| | |
| --- | --- |
| Movies | All Eyez on Me, The Magic City, Blood Ties, Just Another Day, Night Catches Us, Max Payne, Brooklyn Bound, Paid in Full, He Got Game, Five Deep Breaths, The Day the Ponies Come Back |
| TV Shows | The Wire |
Social profile links
Marks
| # | Marks / Signs |
| --- | --- |
| 1 | Calm monotone voice |
| 2 | Facial scar |
Facts
| # | Fact |
| --- | --- |
| 1 | Founded a 501(c)(3) in Brooklyn called Moving Mountains Inc. that works to serve inner city youth by developing their innate talents and expanding their creative opportunities. |
| 2 | He opened a store for his clothing line "Royal Addiction" in Brooklyn, New York. (2007). |
Pictures
Movies
Actor
| Title | Year | Status | Character |
| --- | --- | --- | --- |
| Canal Street | 2017 | pre-production | Pastor Sam Billings (rumored) |
| All Eyez on Me | 2017 | completed | Mutulu Shakur |
| Doubting Thomas | 2016 | completed | Ron |
| Dishonored 2 | 2016 | Video Game | Vice Overseer Liam Byrne (voice) |
| Quarry | 2016 | TV Series | Arthur Solomon / Arthur |
| Bosch | 2014-2016 | TV Series | Jerry Edgar |
| The Strain | 2014-2015 | TV Series | Alonso Creem |
| Michael Raymond-James for BulliesKeepOut.com | 2015 | Video short | |
| Power | 2014-2015 | TV Series | Drifty |
| A Year and Change | 2015 | | Todd |
| Person of Interest | 2014-2015 | TV Series | Link Cordell |
| Real New York City Muggings | 2014 | Short | |
| Secrets of the Magic City | 2014 | | Tru |
| Habeas Corpus | 2013 | Short | Gary |
| Blood Ties | 2013/I | | Nick |
| Grow | 2013 | TV Movie | Sosa |
| The Start Up | 2013 | TV Movie | Keith Blackstone |
| 8090 | 2012 | Short | Felix |
| TRON: Uprising | 2012 | TV Series | Moog |
| A Feeling from Within | 2012 | | Samuels |
| Common Law | 2012 | TV Series | Bart the Security Guard |
| Life, Love, Soul | 2012 | | Mr. Roundtree |
| CSI: Miami | 2011 | TV Series | Jean Guiton |
| Lens on Talent | 2010 | TV Series | |
| Lie to Me | 2010 | TV Series | Henry Miller |
| Halo: Reach | 2010 | Video Game | Emile (voice) |
| Mercy | 2010 | TV Series | Trae Adams (Robber) |
| The Gift | 2010/II | | Darnell Powell |
| Frederick Douglass: Pathway from Slavery to Freedom | 2010 | TV Movie | Frederick Douglass |
| Night Catches Us | 2010 | | Dwayne 'DoRight' Miller |
| Cold Case | 2009 | TV Series | Ronde Brooks '70 |
| Just Another Day | 2009/IV | | Young Eastie |
| Heroes: Hard Knox | 2008 | TV Mini-Series | Benjamin 'Knox' Washington |
| Heroes | 2006-2008 | TV Series | Benjamin 'Knox' Washington |
| Max Payne | 2008 | | Lincoln Deneuf |
| The Game | 2008 | TV Series | Carnell |
| Jericho | 2008 | TV Series | Corporal Adams |
| The Wire | 2004-2008 | TV Series | Marlo Stanfield |
| Blackout | 2007/III | | Rasheed |
| Grand Theft Auto: Liberty City Stories | 2005 | Video Game | Miguel (voice) |
| The Warriors | 2005 | Video Game | Additional Soldiers (voice) |
| Joy Road | 2004 | | Dante |
| Brooklyn Bound | 2004 | | Courtland |
| Everyday People | 2004 | | Devon |
| The Fast Life | 2003 | | Danny |
| Five Deep Breaths | 2003 | Short | Banny |
| Paid in Full | 2002 | | Dunn |
| Central Park Jog | 2002 | Short | Jogger 2 |
| Law & Order: Special Victims Unit | 2002 | TV Series | Doc |
| Third Watch | 2001 | TV Series | Legros |
| Prison Song | 2001 | | Phone Kid |
| Law & Order | 2000 | TV Series | Jean Marchier |
| The Day the Ponies Come Back | 2000 | | Darryl Boyd |
| The Beat | 2000 | TV Series | Rasta |
| Ghost Dog: The Way of the Samurai | 1999 | | Gangsta in Red |
| He Got Game | 1998 | | 'I Love You' Leech |
| New York Undercover | 1997 | TV Series | Tony sands |
Producer
| Title | Year | Status | Character |
| --- | --- | --- | --- |
| Taking Chance | 2014 | Short executive producer | |
| Grow | 2013 | TV Movie executive producer | |
Miscellaneous
| Title | Year | Status | Character |
| --- | --- | --- | --- |
| Rockstar Games Presents Table Tennis | 2006 | Video Game motion capture talent | |
Self
| Title | Year | Status | Character |
| --- | --- | --- | --- |
| IMDb: What to Watch | 2015 | TV Series documentary | Himself |
| The Crime Thriller Club | 2014 | TV Series documentary | Himself / Jerry Edgar |
| Anthony Bourdain: No Reservations | 2012 | TV Series documentary | Himself |
| Huff Post's BV 365 | 2012 | TV Series | Himself |
| A Hip Hop Hustle: The Making of 'Just Another Day' | 2010 | Video documentary short | Himself |
| Heroes Unmasked | 2008 | TV Series documentary | Himself |
| The Wire Odyssey | 2007 | TV Movie documentary | Himself |
| Life After Death: The Movie | 2007 | Video documentary | Narrator (voice) |
| Quite Frankly with Stephen A. Smith | 2006 | TV Series | Himself |
| The Wire: It's All Connected | 2006 | TV Movie documentary | Himself |
| How We Live: The Reality of 'Brooklyn Bound' | 2005 | Video documentary short | As Himself |
Archive Footage
| Title | Year | Status | Character |
| --- | --- | --- | --- |
| Heroes Unmasked | 2008 | TV Series documentary | Benjamin 'Knox' Washington |
Source:
IMDb
,
Wikipedia