• Thomas Ravenel is a politician and former state treasurer
• Ashley Jacobs is his girlfriend, a model, nurse and reality TV star
• Ashley is from Santa Barbara and holds a medical bachelor's degree
• Ashley is a nurse at Goleta Valley Cottage Hospital and works for a home health agency
• Ashley and Thomas met in May 2017 and appeared in the fifth season of the reality TV show "Southern Charm"
 
Who is Thomas Ravenel's girlfriend?
Thomas Ravenel's girlfriend, Ashley Jacobs, was born in Santa Barbara, California USA on 1 December 1984, so under the zodiac sign of Sagittarius and holding American nationality – she is famous for being a model, a nurse and reality TV star, as well as for being the girlfriend of Thomas Ravenel, a well-known politician and former state treasurer.
What's that giant ball of fire in the sky!?☀️Ohhhh… the sun, you say?! So happy to get a break from that June Gloom ? #saturday #weekendvibes #sunshine #sunnysaturday

Posted by Ashley Jacobs on Saturday, June 8, 2019
Early life and education
Ashley is a very secretive person as she hasn't shared anything about her early life or her parents with the public, however, she once stated during the "Southern Charm" reality TV show, that her father died when she was only 13 years old. She was also said to be an only child until she uploaded a picture with her younger sister on her Instagram account. Ashley had quite a normal childhood in a middle-class family, without anything special to say about it.
Ashley matriculated from a local high school in Santa Barbara, and then enrolled at a nursing school, graduating with a medical bachelor's degree. The reason behind her plan of becoming a nurse came after her father died – she was there looking at all the nurses who were helping her father, and then promised to herself that she was going to become a nurse one day.
Career and her appearance in the "Southern Charm" reality TV show
Ashley became popular after she appeared in the fifth season of the "Southern Charm" reality TV show as Thomas Ravenel's girlfriend – although she is very likely to appear in the sixth season, it seems that her boyfriend is not going to be part of the show again, as he stated 'I'm not doing the show anymore. In the contract they have the right to fictionalize your story. They took advantage of me. I decided I've got too much to lose, and informed them I'm not coming back.'
Ashley's main job is nursing at the Goleta Valley Cottage Hospital, where she has worked since she got her degree in 2008. Her main responsibility is to take care of terminally ill patients suffering from spinal cord and traumatic brain injuries. She is also working for a home health agency, which is specialized in hospice care.
"Southern Charm" show
"Southern Charm" is an American reality TV show which was launched on Bravo channel on 3 March 2014. Each season follows both the personal and professional lives of seven people living in Charleston in South Carolina. The show originally featured Craig Conover, Cameran Eubanks, Thomas Ravenel, Jenna King, Shep Rose and Whitney Sudler-Smith, but the cast changes from season to season – King left after the first season, Sudley-Smith left after the third, and Thomas Ravenel left after everything that happened with Ashley in the fifth season. He confirmed his departure from the show in September 2018 right after he was arrested for assault and battery, which has somewhat ruined his reputation of a successful politician.
The show was a major success in its first season, and has been renewed each year, and so far counts five seasons and a total of 67 episodes.
Personal life and relationship with Thomas
Ashley and Thomas met at a bar in Santa Barbara in May 2017, and then joined the fifth season of "Southern Charm" – they are said to have instantly fallen for each other, and have been inseparable ever since. They were dating for quite a while but were also spending a lot of time apart because Thomas was a very jealous man – the two were also supposed to marry, however, Thomas accused Ashley of cheating on him in September 2018 ,and the plans they had made about marrying were gone. It is not known whether or not the two are now together, but it is speculated that they subsequently split. Thomas, known for being a politician, was already married once to Mary "Katy" Ryan, who is a daughter of Mike Ryan, a former Chief of Staff of the Air Force General. The two divorced in 1998 and after her, Thomas began dating Kathryn Calhoun Dennis and the two have two kids together called Kensington and St. Julien – the kids are staying with Thomas, but his ex-girlfriend Kathryn is now fighting for custody.
Ashley currently appears to be single, she hasn't married, doesn't have any kids, and is residing in Charleston, South Carolina.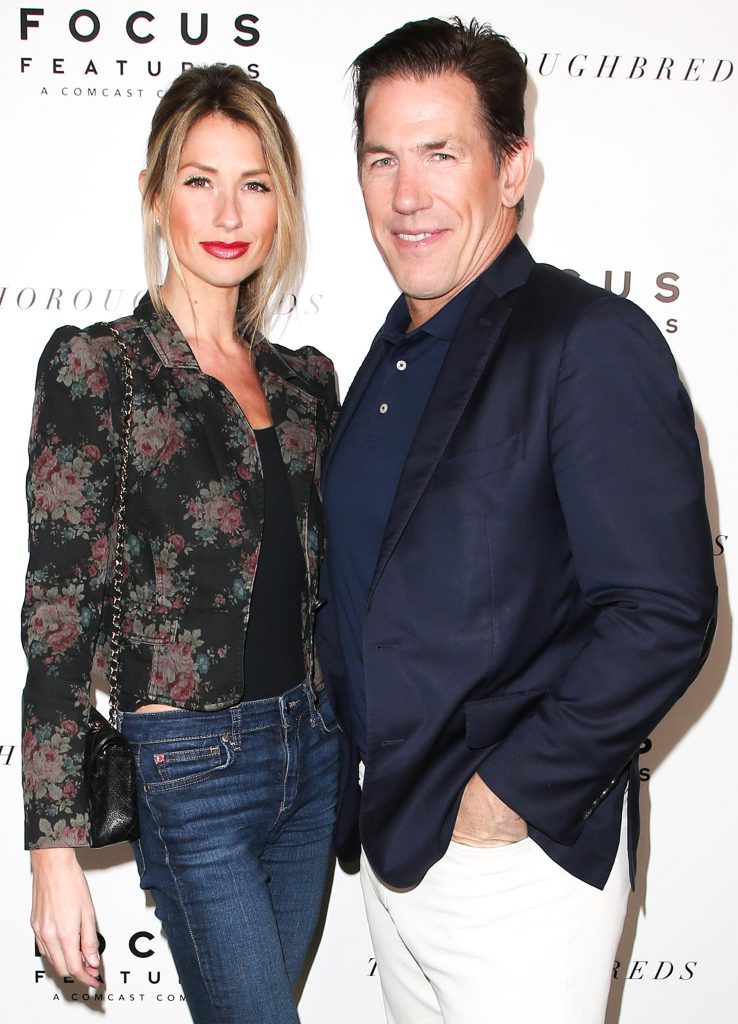 Who is Thomas Ravenel?
Thomas Ravenel was born in Charleston, South Carolina on 11 August 1962, so under the zodiac sign of Leo and holding American nationality – he is 22 years older than Ashley, but that didn't seem to present a problem for the two of them. Thomas is known for being a politician and a former state treasurer, but he gained wider recognition in 2014 after his first appearance in "Southern Charm".
Thomas graduated from The Citadel with a bachelor's degree in 1985, and then got his master's degree from the University of South Carolina, with his studies focused on finance and real estate. Before he turned to politics, he founded his own real estate company called the Ravenel Development Corporation. He ran for the US Senate in 2004, but didn't get elected, and was eventually fined around $19,000 for not filling-out his forms for the elections properly. He went on to run for a treasurer in 2006, and won that position, but was relieved of his duty due to drug problems – he reportedly bought less than 500 grams of cocaine, and after he was suspended, attended a drug rehabilitation program.
As his problems with cocaine continued, he was sentenced to spend 10 months in jail in March 2008.
In April 2018, Ashley claimed that Thomas sexually battered her mother after the two met on Tinder in December 2015 – Ashley stated that Thomas 'stuck his penis in her face" while holding her arms back and putting his fingers in her vagina. Her mother is not going to publicly address the case as agreed with her attorney – after Ashley pressed charges, the former nanny of his children Dawn Ledwell pressed charges as well, accusing him of sexual battery.
Thomas doesn't seem to be active on any social media platforms.
Likes and other interests
Besides having a busy schedule with the numerous things she is doing, Ashley still finds time for recreation. She enjoys exercising, mostly jogging, and loves being outdoors in nature. She loves watching movies, while her favorite actor and actress are Ryan Gosling and Emma Watson. She is very fond of travelling, and her two favorite destinations are Hawaii and Miami. Her favorite color is black, she loves going shopping which is something she shares with most women, and loves tasting different foods, while her favorite cuisines are Spanish and Chinese.
Appearance and net worth
Ashley is currently 34 years old. She has long brown hair and brown eyes, is 5ft 9in (1.76m) tall, weighs around 121lb (55kg), and has an hourglass shaped body with vital statistics of 32-24-34, and she wears shoes size six – Ashley doesn't have any tattoos, and is somewhat against them.
According to authoritative sources, Ashley's current net worth is estimated to be over $100,000, and is slowly rising thanks to numerous interests she has.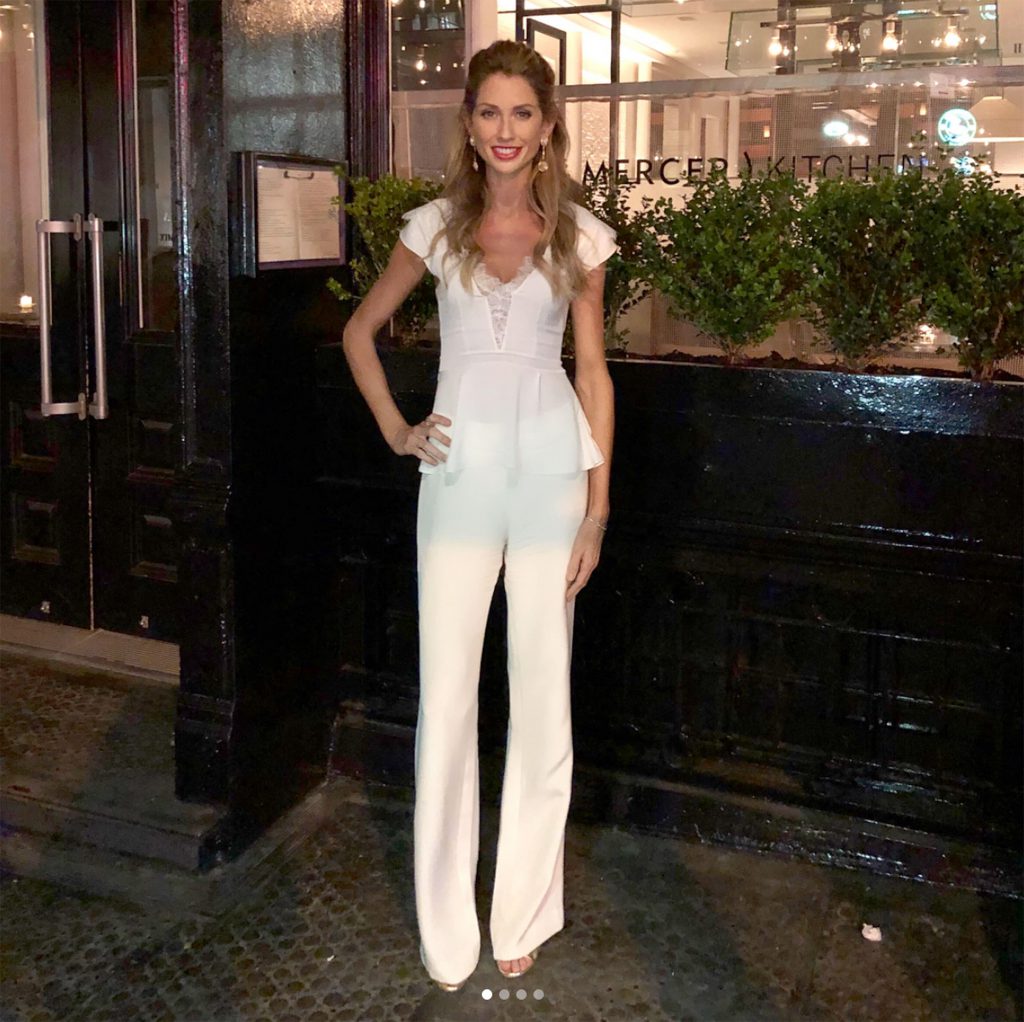 Social media presence
Ashley is quite active on several social media platforms – she launched her Twitter account in January 2012 and has so far gathered over 250 followers and tweeted nearly 2,000 times. Her Instagram account is followed by more than 140,000 people, while she has posted nearly 200 pictures – she has a Facebook page as well, which is followed by nearly 8,000 fans.
Source:
IMDb
,
Wikipedia