• Avrey Ovard is a 17 year old American YouTuber with over 800,000 subscribers on her channel.
• She is the younger sibling of another famous YouTuber • Aspyn Ovard.
• She has three other siblings who are also YouTubers.
• Avrey's net worth is estimated to be around $200,000.
• Her family consists of her mother Sascha, sister Aspyn, brothers Trey and Tavyn.
 
Who is Avrey Ovard?
Avrey Ovard is a young American YouTube star, who is probably best known for uploading a variety of makeup tutorials and fashion related videos on her eponymous Avrey Ovard channel, which currently gathers over 800,000 subscribers. She is also widely recognized for being the younger sibling of another famous YouTube star – Aspyn Ovard.
Early Life and Education
Avrey Ovard was born under the zodiac sign of Taurus on the 16th May 2002, in St. George, Utah, USA, and is a second youngest out of the four children of a hairdresser named Sascha Ovard. She is of American nationality and white ethnicity. The identity of her father still remains a secret. She has three siblings who are all YouTube stars as well – a sister Aspyn born in 1996 and brothers Trey, born in 1999, and Tavyn, born in 2006.
As an eight-year-old girl, Avrey practiced cheerleading. Speaking about Avrey's education, there isn't any relevant information about it.
Avrey Ovard's Rise to Fame
On the path to stardom young Avrey stepped in March 2014, when she launched her eponymous YouTube channel Avrey Ovard on which she began posting various vlogs as well as content related to fashion and beauty tips. During its first year, the channel became a genuine commercial success as it gathered over 40,000 subscribers, and such an accolade brought her a huge dose of popularity, and helped her to further develop the quality of her videos. Nowadays, Avrey's channel is abundant with fashion related videos and makeup tutorials and currently has more than 820,000 subscribers, and totals of nearly 200 videos that have accumulated over 43 million views. Some of her most popular videos are "PRANKIN ASPYN!" with 785,000 views and "get ready with me for A DATE. with a boy." that has been seen almost 900,000 times, which have helped Avrey to earn a huge dose of popularity as well as the flattering title of beauty and fashion guru.
In addition to the above, Avrey is also active on several popular social media networks such as Twitter, on which she accumulated over 43,000 followers, as well as Instagram on which her official account – @avreyovard has so far amassed a total of more than 540,000 fans.
Personal Life
Curious about Avrey's personal life, aren't you? Well despite all her fame, she has somehow managed not to reveal too many details about her private life. However, it has been publicly acknowledged that during 2018 she was dating a guy named Cooper Davis. Nowadays she can often be seen accompanied by Alex Gowon, but the nature of their relation has not been publicly revealed so far.
Avrey stand 5ft 7ins (1.70m) tall, weighs around 116lbs (53kg), and with vital statistics of 34-24-34, sports a slim and toned body. In addition, her blonde hair and blue eyes make her appearance quite alluring.
Net Worth
Have you ever wondered how much wealth this 17-year-old American YouTube star has accumulated so far? How rich Avrey Ovard is? According to sources, it is estimated that the total of her net worth, speaking as of mid-2018, revolves around the sum of $200,000, primarily acquired through her endeavors on social media networks such as YouTube and Instagram.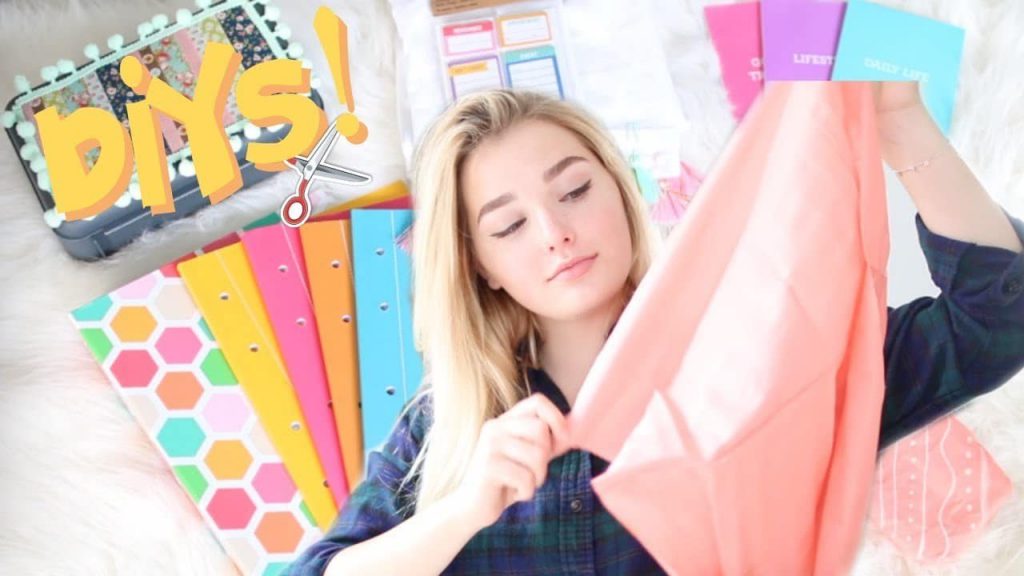 Avrey's Family
Mother Sascha
Sascha Ovard was born under the zodiac sing of Taurus on the 23rd April 1975, in Utah, and is of American nationality. She honed her professional skills as a hairdresser in the course of more than two decades before launching her own eponymous blog, on which she posts beauty tips as well as lifestyle and fashion-related content. She is also a brand manager of Luca and Grae – a fashion apparel and accessories brand and online shop, which offers unique modern bohemian pieces, and was launched by her daughter Aspyn in mid-2016. Apart from all these, she is also quite active on popular social media networks such as Twitter, on which she currently has nearly 7,500 fans, as well as on Instagram on which her official account – @saschaovard has been followed by almost 75,000 people and counting. Sascha sports a slim and toned body with a genuine hourglass silhouette, featuring augmented breasts which, in addition to her blonde hair, make her appearance quite attractive. She is in a long term-relationship and about to marry a guy named Luke Draper, who is a cinematographer and director.
Aspyn Ovard
Aspyn was born under the zodiac sign of Aries on the 15th April 1996 in Utah, and is best known for her eponymous YouTube channel, on which she regularly uploads not only fashion and lifestyle related videos, beauty tips and tutorials but updates from her everyday life as well. The channel was launched in August 2010, and currently totals nearly 300 videos which have been seen more than 266 million times, by almost 3.5 million subscribers, plus others.
23 today! Thanks for the birthday wishes!! ? pic.twitter.com/8agnQUPhY9

— Aspyn Ovard (@AspynOvard) April 16, 2019
Aspyn has also added two acting engagements to her portfolio – in 2014 she appeared in an episode of "AwesomenessTV" series, while in 2015 she portrayed the recurring role of Harlowe in a couple of episodes of the TV series "Royal Crush". Since October 2015, she has been married to colleague YouTube star Parker Ferris. Additionally, she runs their mutual YouTube channel Aspyn and Parker, which has currently gathered almost two million subscribers, as well as her eponymous lifestyle blog.
In mid-2016 she launched her own fashion brand – Luca and Grae. She is also quite active on social media networks such as Twitter  on which she's amassed over 700,000 followers as well as on Instagram on which her profile @aspynovard is currently being followed by more than two million fans. With her husband and their dog named Luma the Goldendoodle, Aspyn resides in the greater area of Gold Lake City, Utah, while their first child is on the way.
Trey Ovard
Trey was born under the zodiac sign of Virgo on the 26th August 1999 in Utah, and is a YouTube star who is probably best known for being the President of The Squad – a gaming YouTube channel formed around a group of vloggers which aside form him also consists of Lydia Brinkerhoff, Jared Abel and Linzie and Joseph Olivas. The Squad gathers around 640,000 subscribers at the moment while Trey's eponymous channel has amassed nearly 10,000 subscribers so far. Speaking of his educational background, he matriculated from Dana Hills High School in Dana Point, California. He is standing 5ft 6ins (7.67m) tall and weights around 141lbs (64kg) while sporting a slim and toned body. Besides YouTube, Trey is also active on Twitter and Instagram.
Tavyn Ovard
The youngest of four siblings, Tavyn was born under the zodiac sign of Scorpio on the 2nd November 2006 in Utah, and is a YouTube star as well, whose eponymous channel has gathered more than 12,000 subscribers so far. Since September 2014, he's uploaded over 40 videos that have earned nearly 430,000 views to the present day. He is also active on Instagram.