• Bart Marshall Millard is a singer and songwriter, best known as the lead singer of the band MercyMe.
• He has a net worth of over $5 million, earned through a successful career in the music industry.
• Millard's musical career began when he was invited by his youth pastor to join their church's youth worship band.
• MercyMe has won multiple Grammy Award nominations and has had 13 consecutive top 5 singles in the Billboard Christian Songs chart.
• Aside from his work with MercyMe, Millard has released solo albums, and been featured on other songs.
 
Who is Bart Millard?
Bart Marshall Millard was born on 1 December 1972, in Greenville, Texas, USA, and is a singer as well as a songwriter, best known for being the lead singer of the band MercyMe. Aside from his work with the band, he's also done solo albums, one of which was nominated for a Grammy Award.
The Wealth of Bart Millard
How rich is Bart Millard? As of mid-2019, sources inform us of a net worth that is over $5 million, earned through a successful career in the music industry. He's been active in the industry since 2004, and his fame has led him to other projects as well. As he continues his career, it is expected that his wealth will also continue to increase.
Early Life and Band Beginnings
At a young age, Bart dreamed of having a career as a professional sports player, particularly in American Football. He pursued this dream during high school, but his hope was cut short when he injured both of his ankles during a football game. This resulted in him altering his path, and becoming a member of a choir instead.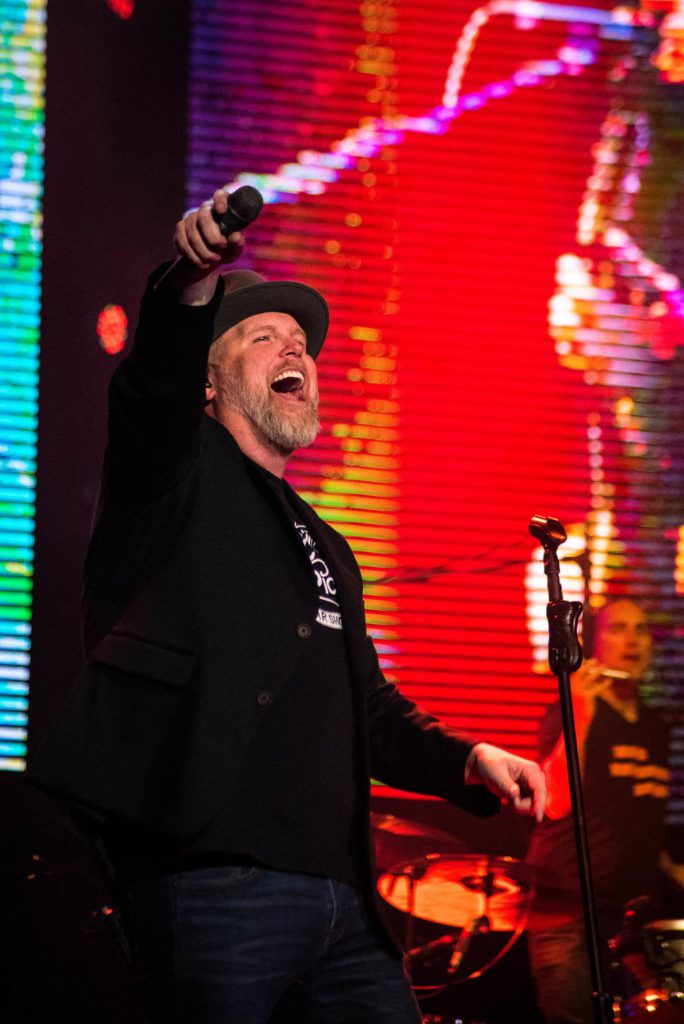 During his first year in college, his father passed away; shortly afterwards he was invited by his youth pastor to join their church's youth worship band, and he started out working the audio and video systems for the group. There he met piano player James Bryson and the two worked together on a trip to Switzerland. During this trip, he was inspired to pursue a full-time music career, and moved to Oklahoma City with a few friends, to form MercyMe.
MercyMe
MercyMe is a contemporary Christian music band which was formed in 1994, in Edmon Oklahoma – band members include Millard, bassist Nathan Cochran, percussionist Robby Schaffer, guitarists Michael Scheuchzer and Barry Graul. The band released six independent albums before they were signed to the record label INO Records in 2001, and after releasing the single "I Can Only Imagine", they gained a lot of mainstream recognition which helped their debut album "Almost There" with sales, elevating it to triple platinum certification. Since then, they've released eight albums, six of which have been certified gold, along with a greatest hits album.
May I present to you our latest music video…HAPPY DANCE!!!!

SPREAD THE WORD!!!https://t.co/Uw27yrICfb

— Bart Millard (@BartMillard) September 15, 2017
The group has had 13 consecutive top 5 singles in the Billboard Christian Songs chart, seven of which reached the top spot. The band has gained multiple Grammy Award nominations, and has won eight Dove Awards. Their last three albums are "The Hurt & The Healer" which was released in 2012, "Welcome to the New" released in 2014", and most recently "Lifer" in 2017. Their single "Even If" samples the hymn "It Is Well With My Soul", and it topped the Billboard Hot Christian songs chart for three weeks.
Solo Endeavors
Aside from his work with MercyMe, Bart has also done various solo albums, one of which is "Hymned No. 1" which was to fulfill a promise to his grandmother to record an album of hymns before she passed away. He also recorded a second hymn album to give his children hymns as a part of their lives. According to him, he does solo projects to tackle expressions of musical styles that would not have been compatible with MercyMe.
His second hymn album has been compared to the Great Revival era, and according to him, he listened to a lot of albums by Harry Connick Jr. and Jamie Cullum to achieve a Kansas City swing mood. The album contained one original song entitled "Jesus Cares for me", written by Thad Cockrell. He also asked Vince Gill to participate on the album, an effort he mentioned was very nerve-wracking for him. He has also stated an interest in doing a third hymn album. Aside from his solo albums, he's also been featured as a vocalist on the single "I See Love" by Third Day, and provided backing vocals for the single "Safe" by Phil Wickman.
Personal Life
For his personal life, it is known that Millard is married to Shannon – they have five children together and reside in Greenville, Texas. He has been very vocal about how his grandmother inspired him through her faith, and was heavily influenced by his father in terms of his taste in music – he wrote the song "I Can Only Imagine" as a tribute after his father's passing, which was later made into a film of the same name released in 2018. His work has been featured by several Christian publications, including "Christianity Today".
Similar to numerous musicians, he is very active online through accounts on social media. He has an account on Twitter which has almost 100,000 followers, which he uses to express some of his day to day thoughts. He continues to be a big fan of football, and frequently tunes in to the National Football League (NFL). However, he has not been active on the website for several months, last posting during 2019's Superbowl. He also has a Facebook page which has not been active for a long time, with its last post dating back to 2010, when they didn't have a lot of attention yet. Despite that, his page has over 14,000 followers.
Source:
IMDb
,
Wikipedia