• Betty Gabriel is an American actress best known for her roles in Good Girls Revolt, Experimenter, The Purge: Election Year and Get Out.
• She obtained a Bachelor of Science degree from Iowa State University of Science and Technology and a Graduate Diploma from The Julliard School.
• Her professional acting career began in Chicago's Theatre Community, and she later starred in the Oscar-winning movie Get Out.
• Betty is active on Instagram with over 15,000 followers.
• Her total net worth as of mid-2019 is estimated to be around $3 million.

Known for movies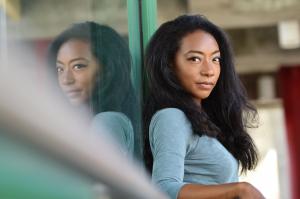 Who is Betty Gabriel?
Betty Gabriel is an American actress, who is probably best known for portraying the recurring role of Denise in the Amazon Video's period drama web series entitled "Good Girls Revolt". Apart from this engagement, she is also widely recognized for several big screen appearances, such as in movies "Experimenter" (2015), "The Purge: Election Year" and "Get Out" both in 2016, as well as in the 2019 drama movie "Adopt a Highway", to name a few.
Early Life, Childhood and Education
Betty was born around the year of 1980 in Washington, D.C., USA, and apart from being of American nationality, is also of African-American ethnicity. During her childhood, she split her time between Hyattsville, Maryland, and Pittsburgh, Pennsylvania. Further details about Betty's early life such as her family's background, her parents' identities and vocations, and whether she has any siblings or not, have never been publicly disclosed to the present day.
When it comes to her educational background, upon matriculating from a local high school Gabriel enrolled at Iowa State University of Science and Technology in Ames, Iowa, where she attended Animal Science Pre-Vet studies from which she graduated in 2002 with a Bachelor of Science degree. She then moved to Chicago, Illinois, where she joined Chicago's Theatre Community, and began attending modern dance lessons. In 2008 she completed her studies from The Conservatory at Act One Studios, which was followed by a 10-week residency program at The School at Steppenwolf. Betty later continued her academic pursuit, and enrolled at the prestigious Lincoln Center for the Performing Arts' Julliard School in New York City, from which she obtained her Graduate Diploma (GrDip) in 2014.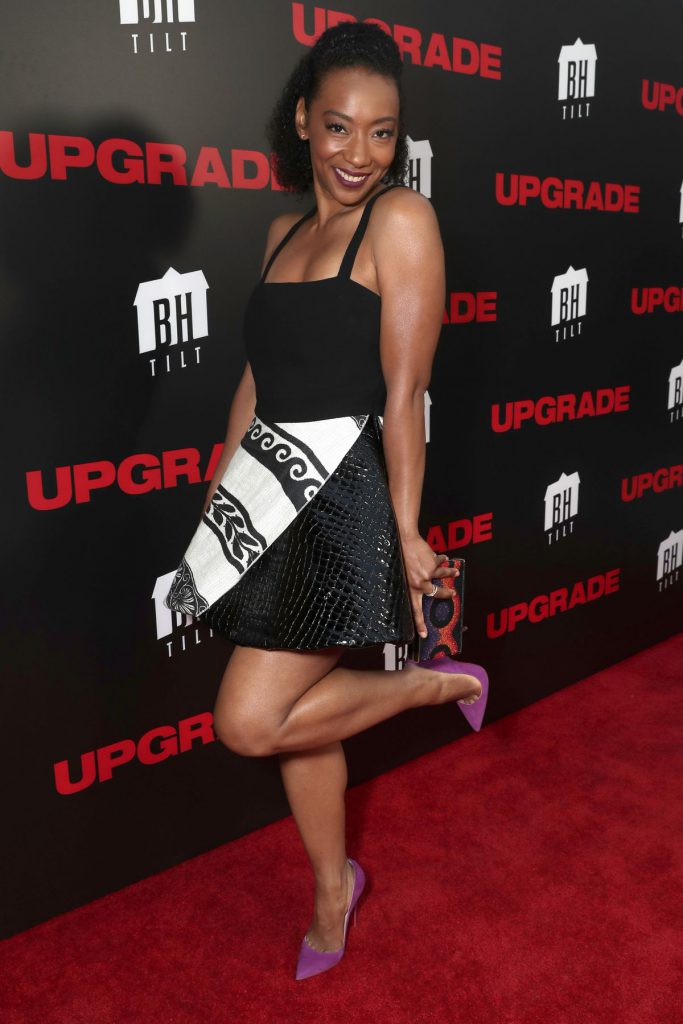 Theatrical Career
Although she'd already tried her luck on stage during her college time in Iowa, her 'real acting' career didn't actually begin before she joined Chicago's Theatre Community, where she first began dancing, then acting as well. In 2004 she appeared in Langston Hughes' stageplay named "Black Nativity" at the Goodman, while in 2008 she starred in Laura Jacqmin's production of "Space" at the Side Project Theatre, which was followed by an engagement in another Jacqmin stageplay entitled "Pluto Was a Planet". However, into the limelight Betty stepped in 2011 when she starred as Kayla in the drama production entitled "In Memoriam".
Career
Betty Gabriel's debut on-camera acting appearance occurred in 2003, when she appeared as a hairstylist in the critically booed 2003 comedy movie "He's Way More Famous Than You". In 2015 she appeared in the biographical drama movie about American social psychologist Stanley Milgram named "Experimenter", which was followed by an appearance in the third sequel of "The Purge" movie franchise, entitled "The Purge: Election Year". Later in 2016 she was cast for the minor recurring role of Denise in the web drama series "Good Girls Revolt", which she reprised in seven episodes during the show's first and so far only season, and was followed later that year by Betty's appearance in a couple of episodes of the TV mini series "12 Deadly Days".
However, the real breakthrough in Betty's professional acting career occurred in 2017, when she appeared in the Jordan Peele's Oscar-winning thriller horror mystery movie "Get Out". For portraying the supporting role of Georgina, Gabriel was honored with a vast number of accolades, such as a nomination for the Fright Meter Award and the Invisible Woman Award in 2017, as well as for the Black Reel Award and the Gold Derby Award in 2018. The New York Times described her portrayal of Georgina as 'one of the best performances of 2017', while she was one of the contenders for the Variety's Academy Award. It is certain that all these major successes have massively helped Betty to establish herself as a promising actress, as well as to dramatically boost her popularity in the moviemaking industry.
Throughout 2017 and 2018, Gabriel added several big screen appearances to her portfolio – in 2017 she appeared in the sci-fi action horror movie "Beyond Skyline", which was followed by the 2018 action crime drama movie entitled "Abducted". Later that year she starred in the crime horror mystery movie "Unfriend: Dark Web" before appearing in the critically praised Sci-Fi action thriller movie "Upgrade".
To greater prominence Betty Gabriel came in late 2018, when she joined the crew of the highly popular HBO television sci-fi western series "Westworld", starring in the supporting role of Maling in a couple of episodes during the show's second season. Between 2018 and 2019, she appeared in the recurring role of Naya Temple in a number of episodes of the Primetime Emmy-winning TV sci-fi drama thriller series "Counterpart", which was followed by an appearance in the 2019 drama movie "Adopt a Highway".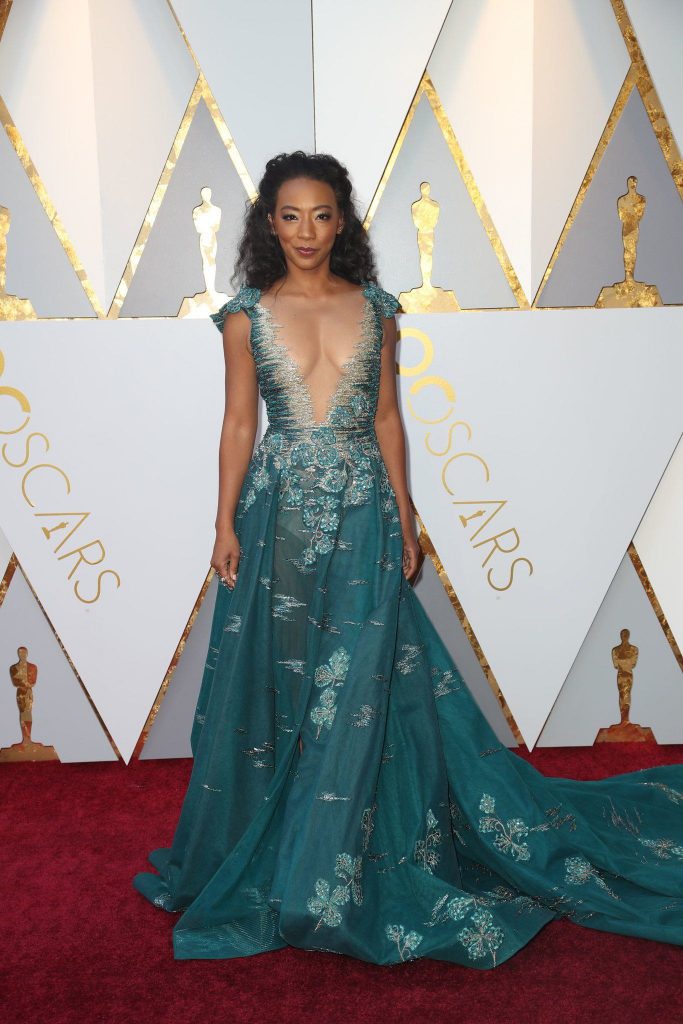 Personal Life
Curious about Gabriel's personal life, aren't you? Well, despite her popularity, she has somehow managed to keep her private life quite secretive and far from the media, as there aren't many available details about it, nor is much known about her romantic connections or love affairs. There were some rumors back in 2016 that she was romantically linked to a certain guy named Jon Rich, but these were never confirmed. She is unmarried and currently quite possibly single.
Betty sports a slim and toned body, and is standing 5ft 4ins (1.63m) tall, and weighing around 110lbs (50kgs). She also has dark-colored eyes and curly black hair. Further data regarding her vital statistics haven't been revealed to the media so far.
She is also active on the popular social media network Instagram, on which her official account @thebettygabriel has amassed over 15,000 followers so far.
Net Worth
Have you ever wondered how much wealth this American actress has accumulated so far? How rich Betty Gabriel is? According to sources, it is estimated that the total of her net worth, speaking as of mid-2019, revolves around an enviable sum of $3 million, with annual revenues being a minimum of $50,000, all  acquired primarily through her professional acting career since 2011.
Pictures
Movies
Actress
| Title | Year | Status | Character |
| --- | --- | --- | --- |
| He's Way More Famous Than You | 2013 | | Hairstylist |
| In Memoriam | 2011/I | | Kayla |
| Maidenhead | 2009 | Short | Isabeau |
| Stem | 2017 | post-production | |
| Beyond Skyline | 2017 | completed | Sandra Jones |
| Diverted Eden | | post-production | Shirley |
| The Spine of Night | | post-production | |
| Westworld | 2018 | TV Series | Maling |
| Get Out | 2017/I | | Georgina |
| 12 Deadly Days | 2016 | TV Mini-Series | Willow Russell |
| Good Girls Revolt | 2016 | TV Series | Denise |
| The Purge: Election Year | 2016 | | Laney Rucker |
| Experimenter | 2015 | | Sally |
Source:
IMDb
,
Wikipedia