• Bojana Jankovic is the wife of actor Michael Weatherly
• She is a doctor and certified medical physician, with training in integrative and functional medicine, nutrition and mindfulness.
• Bojana obtained her Bachelor of Science degree in Biophysics in 2003, Masters in experimental medicine and oncology in 2005 and her Doctor of Medicine (M.D.) degree in 2009.
• Bojana is a primary care physician at Crossover Health in New York City, and co-founder of Well Start Health.
• She is married to Michael Weatherly and they have two children. Michael was previously married to actress Amelia Heinle.
 
Who is Bojana Jankovic, Michael Weatherly's Wife?
Michael Weatherly is an actor who has earned his fame and fortune with the role of Anthony DiNozzo in the TV crime-drama series "NCIS" (2003-2018), and as Jason Bull in the TV drama series "Bull" (2016-2019). With his popularity, people around him started becoming popular too, including his wife, Bojana Jankovic. Bojana is his second wife, and the two have been married since 2009. Bojana is a doctor and a certified medical physician, with training in integrative and functional medicine, nutrition and mindfulness.
Bojana Jankovic Wiki: Age, Childhood, and Education
Bojana is a rather secretive person and has shared almost nothing from her childhood, except that she was born in Serbia apparently in the 1980s, and that she lived in her home country until she was 13 when the family moved to Canada. Her exact age, and other details about her, such as if she has siblings or is a single child remain unknown for now.
When it comes to her education, after high school Bojana enrolled at the University of British Columbia, from which she obtained a Bachelor of Science degree in Biophysics in 2003.
After this, she further her studies by obtaining a Masters in experimental medicine and oncology two years later. She obtained her Doctor of Medicine (M.D.) degree in 2009, after which she became a part of the University of California, Los Angeles, where she studied epidemiology, and is now doing her fellowship in Integrative Medicine at the University of Arizona. In between UCLA and Arizona, Bojana completed her internship at Cedars-Sinai Medical Center.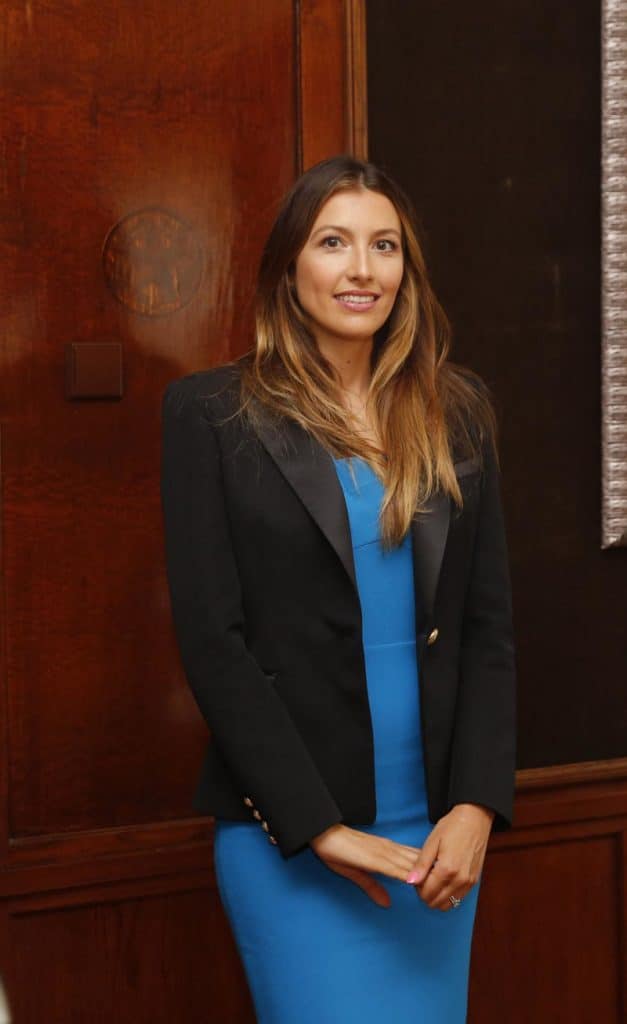 Career
Following the end of her internship, Bojana joined Mindful Healing and Wellness, LLC  where she serves as an educator and speaker, while in 2017 she co-founded Well Start Health and now serves as the medical advisor for the company. To speak further of her success, Bojana is also a primary care physician at Crossover Health in New York City. In addition to professional work, she is also a noted philanthropist, and works closely with the organization Lifeline, New York, whose patron is HRH Crown Princess Katherine of Serbia.
They have helped numerous hospitals in Bojana's home country, including the Narodni Front Clinic with a donation of a new obstetric delivery table costing more than 16,000 Euros, among numerous other donations.
Bojana Jankovic Net Worth
Bojana Jankovic has become quite a reputable name in world medicine, and her success has increased her wealth to a large degree. So, have you ever wondered how rich Bojana Jankovic is, as of early 2020? According to authoritative sources, it has been estimated that Bojana's net worth is as high as $25 million, which she shares with her husband.
How does integrative medicine benefit all of us in achieving our highest level of health?

To learn more, click below ??https://t.co/w1ASezRO7O#Functionalmedicine #Integrativemedicine #preventativemedicine #internalmedicine #precisionmedicine#DrBojana pic.twitter.com/HnVaDwk6VZ

— Bojana Jankovic Weatherly, MD, MSc (@Dr_Bojana) January 7, 2020
Undoubtedly, her wealth will increase in the upcoming years assuming that she successfully continues her career.
Bojana Jankovic Personal Life, Marriage, Children
Bojana met her future husband by chance; they were both at a bar in Vancouver, and they began a romantic relationship. Two years later tied the knot at  their wedding ceremony held on the 6th September 2009, and since then the couple has welcomed a daughter, Olivia Weatherly, born in April 2012, and a son named Liam, who was born in October 2013.
Bojana Jankovic's Husband, Michael Weatherly
Born Michael Manning Weatherly Jr. on the 8th July 1968 in New York City USA, he is the son of Michael Weatherly and his wife Patricia O'Hara. He went to Brooks School in North Andover, and after matriculation enrolled at Boston University, but changed to two more universities, including Menlo College and American University, however, he never finished his studies as he quit to pursue his career.
His first major role was as Cooper Alden in the soap opera "Loving" (1992), but he then waited for eight years for his next big role, as Logan Cale in the action drama series "Dark Angel" (2000-2002).
It was in 2003 that he secured his career role, as Anthony DiNozzo in the crime-drama series "NCIS", subsequently appearing in more than 300 episodes until 2018. From 2016 he began starring in another crime-drama series "Bull", as Jason Bull, which further increased his wealth and popularity.
Recently, Michael was caught in a sexual harassment allegation, as his co-star Eliza Dushku came forward accusing him of lewd comments.
As a result, CBS paid Dushku $9.5 million. She won't return to the show, while Michael will remain the lead star of "Bull". His wife Bojana didn't make any comments in regards to this controversy.
Before Bojana, Michael was married to actress Amelia Heinle from 1995 until 1997, with whom he has a son named August.