• Brandon Flynn is an American actor, best known for his role as Justin Foley in the Netflix series "13 Reasons Why"
• He has a net worth of over $1 million, earned through a successful career in acting
• He attended New World School of the Arts and Rutgers University
• He publicly came out as gay in 2017 and was briefly in a relationship with English singer Sam Smith
• He is active on social media, with a large following on Instagram and an inactive Twitter account
 
Who is Brandon Flynn?
Brandon Flynn was born on 11 October 1993, in Miami, Florida, USA, and is an actor, perhaps best known for being a part of the Netflix series entitled "13 Reasons Why" in which he plays the role of Justin Foley. He's also appeared in other projects including "Home Movies", and "BrainDead".
https://www.youtube.com/watch?v=TSn5chSTmQw
The Wealth of Brandon Flynn
How rich is Brandon Flynn? As of early-2019, sources estimate a net worth that is over $1 million, earned through a successful career in acting. He's been active in the industry since 2016, and has also done film work in the last few years. As he continues his endeavors, it is expected that his wealth will also continue to increase.
Early Life, Education, and Career Beginnings
Brandon grew up in Miami, but there is very limited information available about his childhood as well as his family. He attended New World School of the Arts which is known for its focus on visual and performing arts. The school started out as an experiment between Miami Northwestern High School and Miami Dade College and has proven successful, leading to the school being funded by several academic institutions.
He knew at that point that he wanted to pursue a career in entertainment, primarily as a performer or actor. After matriculating from New World, he then enrolled at the New Jersey-based Rutgers University in their Mason Gross School of the Arts, and completed a degree in Fine Arts, graduating in 2016. Prior to all of this, he'd already had experience acting in stage productions since he was young; according to him, his first role was in the musical "Peter Pan" in which he played the character Mr. Smee when he was just 10 years old.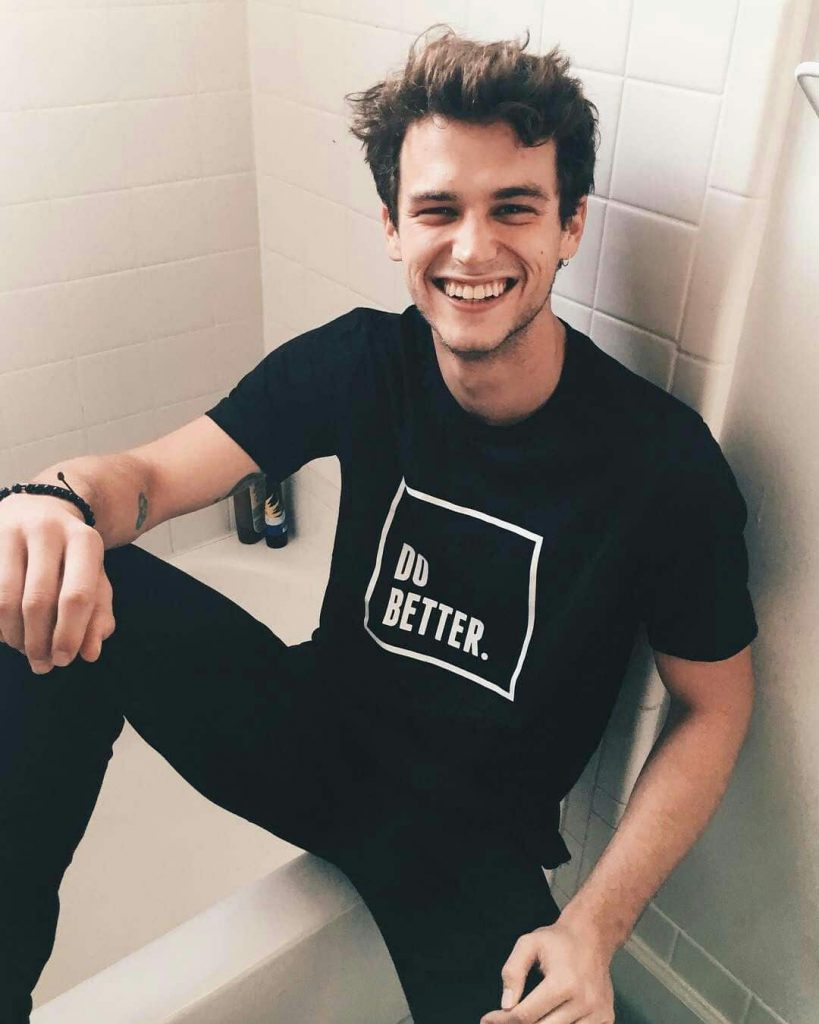 Professional Roles
In 2016, Flynn was cast in the television series called "BrainDead" in which he played the role of Mike the intern. The show stars Mary Elizabeth Winstead playing a documentary filmmaker who begins to work for his brother who is a US Senator. She then discovers that the government has been invaded by alien insects who are taking control of the people and eating their brains. Despite that, only a few have noticed that the government has been invaded. The show only lasted for one season before it was cancelled.
He also appeared in several commercials and films, in small roles in "Sirens", "Lost and Gone Forever", and "FL Kidcare Health", and continued his stage work too, in "The Crucible" which is an Arthur Miller play, a fictionalized version of the Salem witch trials in Massachusetts Bay Colony during 1692-93. He also had a role in a production of Shakespeare's "Much Ado About Nothing" which follows the story of two couples who are tricked into doing things due to gossip and rumors. Eventually, the characters set things right and the two couples are happily married.
13 Reasons Why and Recent Projects
In 2017, Brandon gained one of his most notable roles in the Netflix series "13 Reasons Why", which is based on the 2007 novel of the same name written by Jay Asher. The show focuses on a 17 year-old high school student and his deceased friend who committed suicide after gossip spread about her – the main character discovers as box of cassette tapes detailing the events leading to her death. The first season of the show received a lot of positive reviews from both critics and audiences, particularly thanks to the acting and approach to a sensitive subject matter.
The show was renewed for a second season, but this time received negative reviews from critics and mixed reviews from audiences – the show has become notably divisive, but a third season is set to be released in 2019. Aside from this show, Brandon joined the third season of the show "True Detective" in a recurring role. The anthology crime series is broadcast on HBO and has gained numerous awards over the course of its run. The third season stars Mahershala Ali and follows two detectives over three separate time periods as they investigate a crime involving two missing children.
https://twitter.com/13ReasonsWhy/status/883034856384364544
Personal Life and Social Media
For his personal life, it is known that Flynn came out as gay and a part of the LGBT community through an Instagram post – the post was a protest against an Australian broadcast to push for a no vote to legalize same sex marriage in the country. Around the same time, it was revealed that he was dating English singer Sam Smith but their marriage lasted for less than a year, ending in 2018. He mentioned in an interview that he is of Irish descent through his father, and Jewish through his mother.
Similar to numerous actors, he is highly active online through accounts on social media. He has over five million followers on the website Instagram on which he posts a lot of personal photos while also posting photos alongside fellow "13 Reasons Why" cast members. He also has a Twitter account which did a promotion for "13 Reasons Why", but only posted once in 2017 and has since been inactive. He's been more focused on his Instagram account though there are times he does not post as much due to his busy acting schedule.
Source:
IMDb
,
Wikipedia