Who is Tom Glynn-Carney?
British actor and singer Tom Glynn-Carney was born in Salford, Greater Manchester, England, on 7 February 1995, making his zodiac sign Aquarius. He's appeared in 16 movies and TV series, and is perhaps known best for portraying Peter, his debut film role in the critically acclaimed 2017 historical action movie "Dunkirk", which starred Mark Rylance, Barry Keoghan and Fionn Whitehead, and was written and directed by Christopher Nolan. It follows allied soldiers who were surrounded by the German Army during World War II and had to be evacuated; the movie won 65 of its 298 award nominations, including Oscar wins for Best Achievement in Film Editing, Best Achievement in Sound Mixing and Best Achievement in Sound Editing.
He's currently shooting for new episodes of the series "House of the Dragon", as well as for the upcoming movie "The Book of Clarence".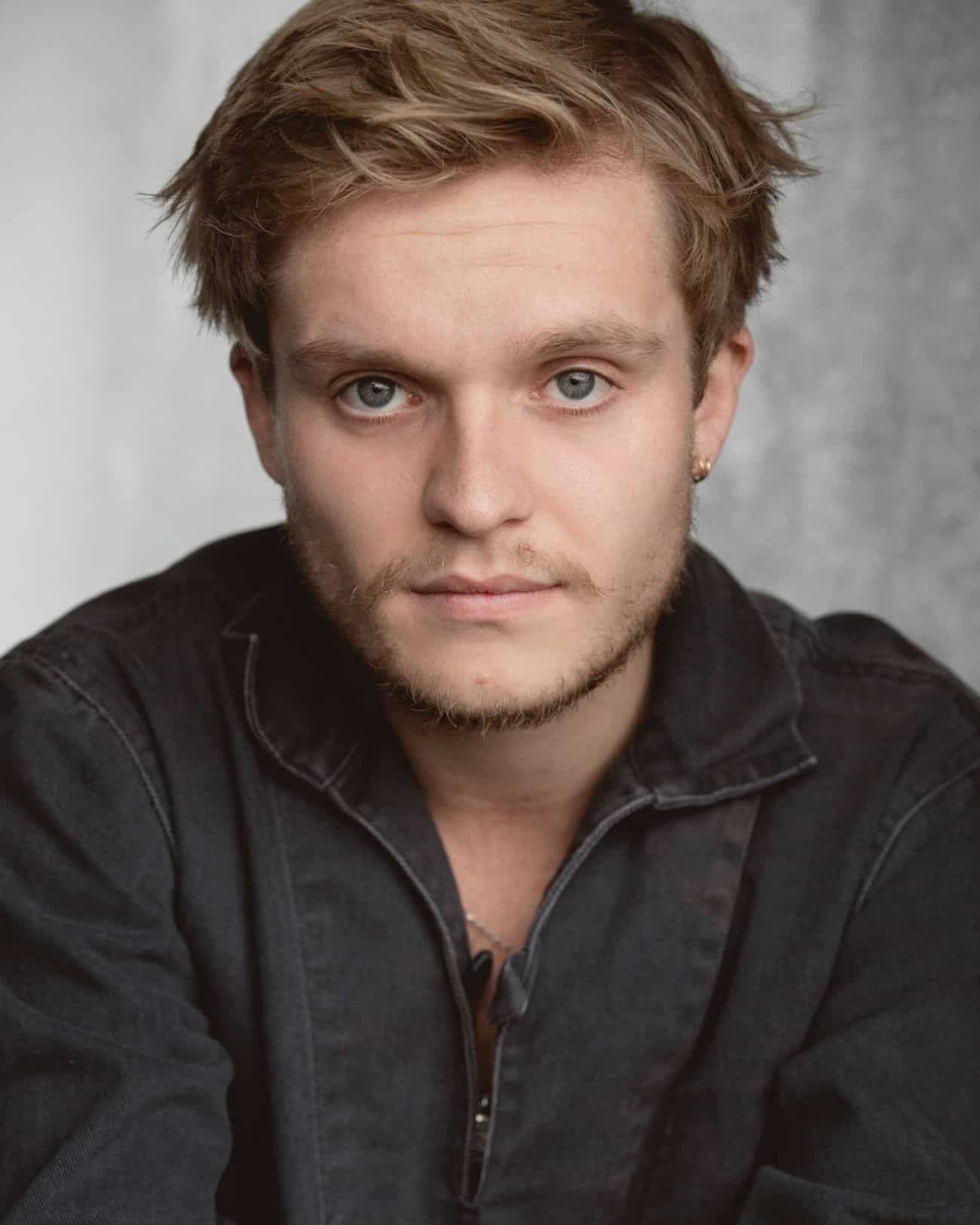 Early life and education
Tom was raised alongside his younger sister Molly Jane Glynn-Whitehead in Salford, by their mother Jane and father Dave Glynn-Whitehead; no other details have been disclosed about Tom's family, because he respects their privacy.
He studied at the Canon Slade School in Bolton, Greater Manchester, and in 2009 progressed to Pendleton College of Performing Arts (high school), from which in 2013 he received the highest possible grade – a triple distinction star. It was in the same year that Tom made his debut TV series appearance, playing George Thorne in two episodes of the drama "Casualty", which today stars Derek Thompson and Tony Marshall, and was created by Jeremy Brock and Paul Unwin. It follows the doctors, nurses and patients at the Holby City Hospital, the series has been airing since 1986 and has won 16 of its 56 award nominations.
Tom continued his education at the Guildhall School of Music and Drama, from which he graduated with a Bachelor's degree in acting in 2017.
Roles in TV series
Tom portrayed one of the main characters, Tony Armstrong in all six episodes of the 2017 historical romantic mini-series "The Last Post", which also starred Jeremy Neumark Jones and Jessie Buckley, and follows the British Army which, in Aden, South Arabia in 1965 quashed a Yemeni fight for independence; the mini-series won only a single award.
The year 2021 saw Tom play Young Gaius in two episodes of the critically acclaimed historical drama "Domina", which starred Ewan Horrocks and Alex Lanipekun, and was created by Simon Burke. It follows the life of Roman Emperor Augustus Caesar's wife Livia Drussila; the series won one of its two award nominations.
In 2022, Tom played Mike Sadler in four episodes of the action thriller "Rogue Heroes", and Young Tully in two episodes of the drama "Mayflies". The same year saw him play Prince (King) Aegon II Targaryen in two episodes of the critically acclaimed action adventure "House of the Dragon", which stars Graham McTavish, Matt Smith and Rhys Ifans, and was created by Ryan J. Condal (based on books by George R. R. Martin). It follows the succession war within House Targaryen, the series has been airing since 2022, and has won nine of its 54 award nominations.
Roles in movies
In 2018, Tom portrayed Sean in the crime drama "Doing Money", and the following year saw him play Christopher Wiseman in the popular biographical romantic drama "Tolkien", which starred Nicholas Hoult and Lily Collins, and was directed by Dome Karukoski. It follows the life of famous author Tolkien.
Also in 2019, Tom played the main character Hotspur in the critically acclaimed biographical historical drama "The King", which also starred Gabor Czap and Tom Fisher, and was written and directed by David Michod. It follows the young King Henry V as he's learning to navigate palace politics, and the film won 12 of its 40 award nominations.
Tom went on to star as Jay in the 2019 drama "Rialto", which also starred Monica Dolan and Tom Vaughan-Lawlor, and was directed by Peter Mackie Burns. It follows Colm, a father and husband in his 40s who's fallen for a 19 years old prostitute, and the movie won two of its nine award nominations.
Tom's only three other film roles have been in the short comedy "Extinction" and the  short horror "Stilts" both in 2019, and the 2021 short drama "Salt Water Town".
Check out this first full clip from Salt Water Town!

As rising sea levels loom across the coast of Wales, a father and son clash over the future of their failing caravan park.

Starring Owen Teale and Tom Glynn-Carney pic.twitter.com/o8r534vU8a

— Salt Water Town (@saltwatertown) May 5, 2022
Other credits
Tom received special thanks for the 2022 short horror movie "US".
Some of his recent talk-show appearances have been in "Sunday Brunch", "Made in Hollywood" and "Cinemascomics: Entrevistas".
Awards and nominations
Tom's been nominated for two awards: a 2020 CinEuphoria Award for Best Ensemble – International Competition, for his and his colleagues' performance in "The King" and a 2022 Pena de Prata Award for his and his colleagues' performance in "House of the Dragon".
Love life and girlfriend
Tom avoids speaking about his love life in public, but his fans have launched a couple of rumors on the internet, which concern his past relationships and sexual orientation.
It's widely believed that Tom was once in a relationship with Ella Purnell, a British actress who has 27 acting credits, and is perhaps known best for playing Emma in the 2016 family adventure movie "Miss Peregrine's Home for Peculiar Children", which won two of its 14 award nominations. Tom and Ella were seen spending time together on multiple occasions, but neither has addressed the rumors of them dating.
There are also those who believe Tom to be gay, and this to be why he's so secretive when it comes to sharing the details of his love life with his fans, but this hasn't been addressed by Tom.
He seems to be unattached as of August 2023, hasn't married, and doesn't have children.
Interesting facts and hobbies
Tom's passionate about music, and is today the lead singer of the Indie band Sleep Walking Animals.
More than 120,000 people are following Tom on Instagram today, but he's posted only 13 pictures onto the network; most show him during his everyday life, whether he's attending a modelling photoshoot, riding his horse or shooting for his movies or TV series.
Tom's passionate about fashion, and goes shopping for clothes nearly every day.
He enjoys working out at the gym, while he's also into swimming, playing soccer and dancing.
One of Tom's favorite actors is Kit Harington, and some of his favorite movies are "Pompeii", "Eternals" and "Spooks: The Greater Good".
Appearance and net worth
Tom's age is 28. He has brown hair and eyes, is 5ft 10ins (1.78m) tall and weighs around 165lbs (75kgs).
Tom's net worth's been estimated at over $2 million, as of August 2023.