Christina Khalil
Born on 19th November 1993, in Beirut, Lebanon, Christina Khalil is an influencer, model, and OnlyFans star, with a widespread reach across various social media platforms. As fans will know, Christina posts just about everything, from travel content to videos riding her favorite sports bike, and is known for being one of the most versatile media personalities around at the moment.
Like any self-respecting online personality, Christina is also active on YouTube, and has over 745,000 followers; her first videos, which date back to 2016, detailed her workout routines, but the model later branched out into other topics with videos such as "Searching For My Dream Bike" and "First Time In Florida".
As was to be expected, Christina's YouTube channel helped raise her profile considerably, and she was soon scouted to compete in fashion pageants such as the Miss Outdoor Bikini Contest and the Ms. Motorama Competition. Zaful, Shein, and AvidLove amongst dozens of other brands which also reached out to the influencer to work with her, and Christina began posting try-on hauls which made her even more popular.
Regarding the travel blogger's education and early life, she studied at an unknown high school in Beirut, the moved to Santa Barbara, California USA, with her boyfriend some time after her 18th birthday.  According to online sources, Christina lives in California all year round, but occasionally visits her home country to see family and friends.
Despite Christina's Instagram being full of underwear shoots and risqué content, she also uploads plenty of photos with her family, such as mother Sveta Khalil. To date, the only thing we know about Christina's father is that he's a businessman. The influencer has at least one sibling named Kareem, who occasionally flies in from Lebanon to visit his famous sister.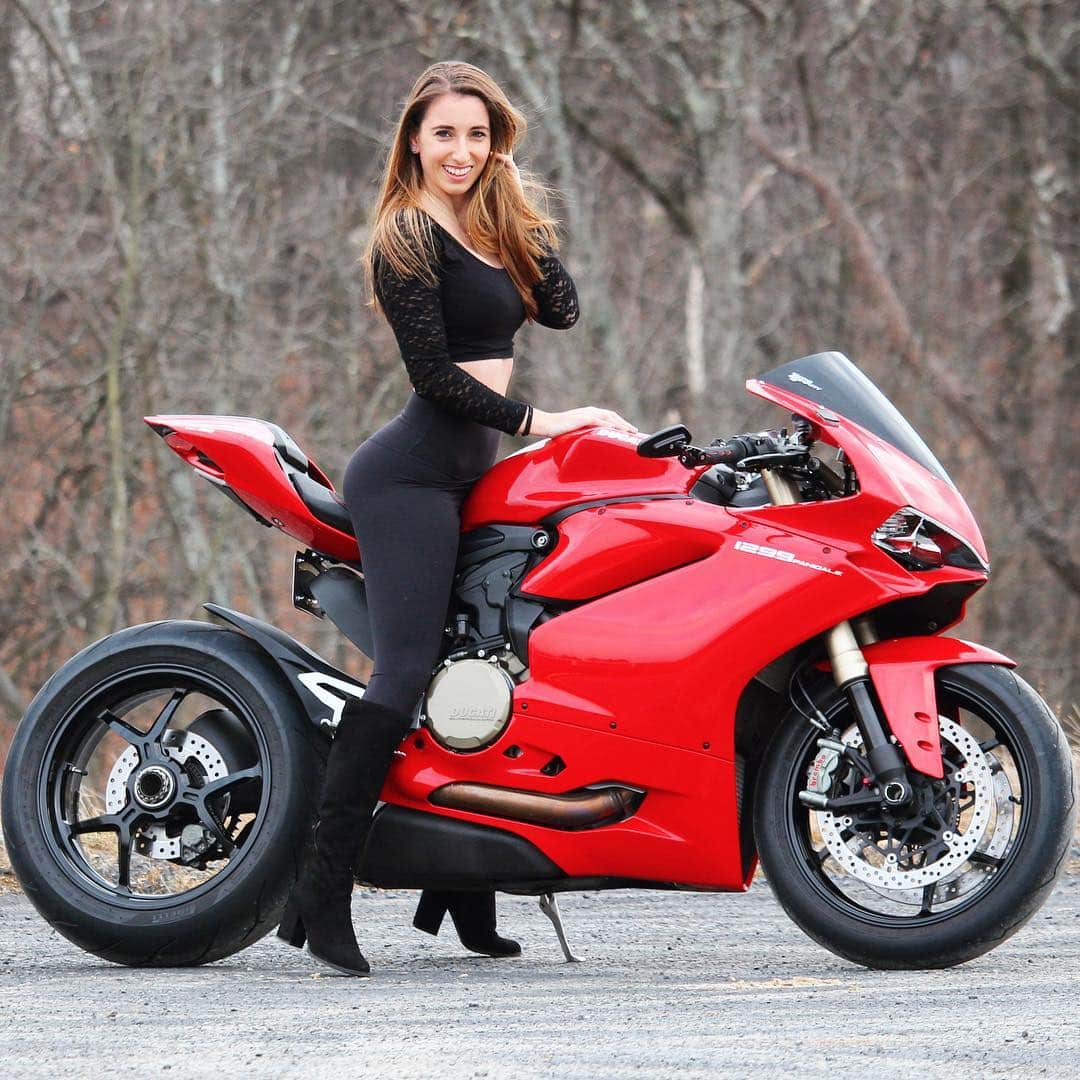 Personal Life
As for Christina's love life, she uploaded her first video – "Couples Workout & Full Day Of Eating" – with boyfriend Jaret Campisi in 2017. Although Jaret made no further appearances on her channel, she later wished him a happy birthday via Instagram, saying: "What an insane and crazy year it's been for us. I wouldn't want anyone else by my side to share this journey with him. Thank you for all the unconditional love, laughs, and foot rubs."
Although many netizens are under the impression that Christina is currently single, her relationship with Jaret is stronger than ever. As recently as October 2023, Jaret announced via social media that the couple would be customizing and giving away Christina's 2023 Panigale V2 Bayliss. The attractive giveaway, which is seemingly sponsored by motorcycle company Warhorse Camphill, also includes the couple's Lambo Panigale.
Similarly to Christina, Jaret is a YouTuber and social media sensation. who creates content centered around his love for motorbikes, fitness, and car customs. With over half a million YouTube subscribers, Jaret is also a well-known influencer, and Christina features in many of his videos, with "Rating My Girlfriend's Bikinis" and "My Girlfriend is too Sexy for YouTube".
Jaret and Christina don't just share common interests, but family values – in one of his most popular videos which has been viewed almost seven million times, Jaret surprised his father with his dream bike. Jaret's mother and Christina also get along well, as they have previously appeared together in the motorbike fanatic's videos.
The attractive couple appear to lead an opulent lifestyle, as most of Jaret's content features them bike shopping or showing off their extravagant home renovations. Even if we don't know exactly how they met, we can confirm that Jaret and Christina began dating in summer 2014.
According to online biographies, the athlete was born on 7th February 1983, raised in Pennsylvania, and graduated from Penn State University with a degree in Geography and Graphic Information Systems. At 5ft 8in (173cm) tall and weighing just 154lbs (70kgs), it's clear that Jaret takes pride in his athletic physique, which he maintains at the gym and with a healthy diet.
During his Penn State days, Jaret won the Big 10 Championship and NCAA All-American titles while competing in hurdles, and was also an Olympic Trials semi-finalist in the 400m hurdles event. The YouTuber's love for athleticism goes back to high school, when he joined the track team and won the prestigious title of state track champion five times.
Although it would take Jaret some time to build an online following, he created his self-titled channel back in October 2008. In 2014 and 2015, the American placed first in the Ferrigno Legacy Men's Physique competition.
Back to Christina, the content creator is worth an estimated $2.5 million thanks to her social media revenue. With a $25 monthly OnlyFans subscription fee and hundreds of subscribers, the glamorous brunette earns a decent living sharing adult content and allows subscribers to tip her in order to chat via messages. Christina clearly treats her OnlyFans as a full-time job, as she is constantly available to her subscribers, and describes herself as their "secret online girlfriend". Fans of the model can also send her gifts directly to her PO box.
Another platform that Christina uses to share NSFW photos and videos is Patreon. Her subscription tier levels range from $20 and depending on level can receive not only online content, but polaroid pictures and clothes and underwear that have been worn by the influencer.
Even though Christina has never shared how Jaret feels about her unconventional job, the Penn State graduate doesn't seem to feel threatened by his girlfriend's success in the adult entertainment sector. On the contrary, Jaret shows Christina off at every chance he gets, and previously posted a photo of her in lingerie posing with one of his many custom bikes. In fact, when Instagram suspended Christina's Instagram for violating community guidelines, Jaret voiced his support for her and helped her submit appeals to have her account returned.
Jaret's net worth varies from source to source, but most media outlets agree that the athlete is worth at least $1 million, thanks to his social media pursuits.