Who is Tila Tequila?
A television personality, model, singer, and social media influencer, Tila Tequila gained significant attention and fame during the mid-2000s through her appearances in reality TV shows, as well as her music career and controversial online presence. At the height of her fame, Tila was a pop culture sensation, the most popular person on MySpace, now a defunct social media platform. Her show, "A Shot at Love with Tila Tequila", which was bisexuality-themed, was the second-highest-rated Music Television (MTV) show in 2007.
What happened to her and what is she doing now, you'll find out by reading this article. So, keep on scrolling.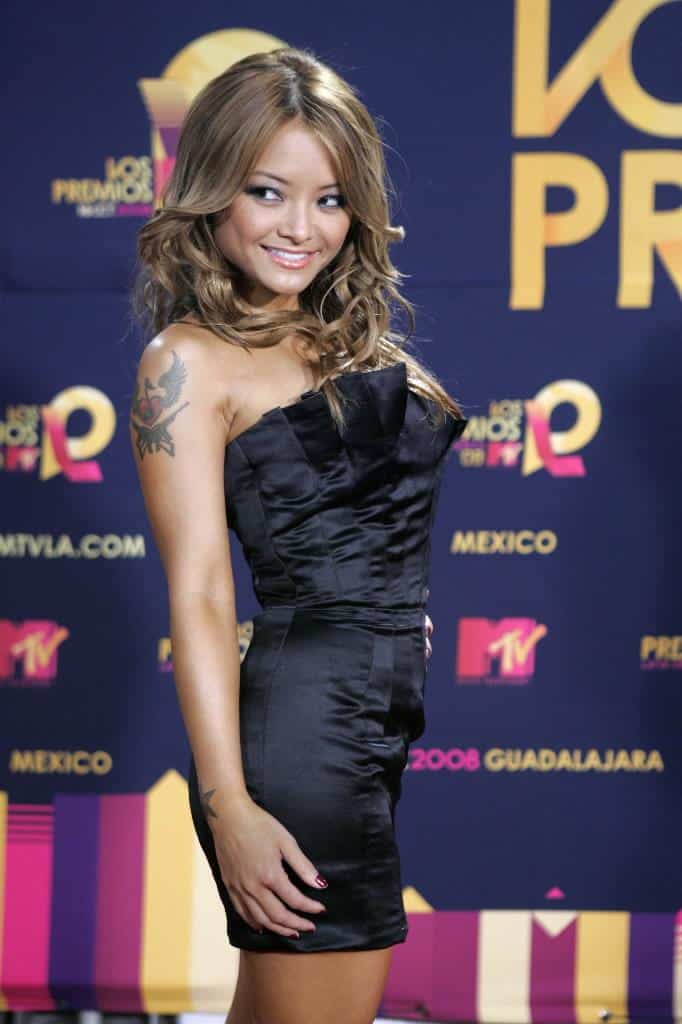 Early life, family, and education
Born Nguyen Thi Thien Thanh under the zodiac sign of Scorpio on 24 October 1981, Tila Tequila – also known as Miss Tila and Tornado Thien – is today aged 42 (as of August 2023). A native of Singapore, Vietnam, she grew up in a conservative Vietnamese family and faced numerous challenges due to her heritage. Her family relocated to the United States when she was just a year old, and she was raised in Houston, Texas.
When it comes to her educational background, she attended a local high school, and upon matriculating in 1999, she didn't go to college, but she moved to Los Angeles, California to pursue a modeling career. She was 19 years old when a Playboy scout invited her to pose nude for the magazine. In April 2002, Tila became the first Asian Cyber Girl of the Month.
Career Breakthrough
Tila Tequila's first taste of fame came through her modeling career, which she pursued in her late teens and early twenties. She quickly rose to prominence on social media platforms such as MySpace, where she became one of the most popular accounts on the platform. Her seductive photos and provocative persona garnered a massive online following.
In 2001, she launched the website TilasHotSpot.com, later renamed MissTila.com, which at the beginning featured some blogs, quotes and pictorials, but she later used it to promote her career and business ventures; a premium membership included chat sessions and Tila's photos.
Reality Television
Tila Tequila's breakthrough into mainstream media occurred when she starred in the reality dating show "A Shot at Love with Tila Tequila," which premiered on MTV in 2007. The show followed a format in which both male and female contestants competed for Tila Tequila's affection, regardless of their gender. This was one of the earliest instances of a bisexual dating show on television, and garnered a lot of attention for its unconventional premise. The show's success led to subsequent seasons.
Some media outlets, including Fox News, stated that the show was a sham, that Tila has a boyfriend, and isn't bisexual. At the time, Tila denied these allegations, but in 2018, admitted that the Fox News report was true, describing her presence on the show as being 'gay for pay'.
The winning contestant of the show's first season, Bobby Banhart, posted on his MySpace profile that Tila never called him after the show ended.
Music Career
Tila Tequila also pursued a music career during her time in the spotlight. She released several singles and music videos, often featuring explicit and provocative content. Her music style was a mix of pop, electronic and hip-hop elements. However, her music career did not achieve the same level of success as her reality TV endeavors.
Some of her songs, such as "I Love You", F**k Ya Man", "Rat Room", and "Make Me Ohh", can be found on iTunes and Spotify.
Controversies and Online Presence
Throughout her career, Tila Tequila was no stranger to controversies. Her outspoken and often inflammatory posts on social media platforms, including MySpace, Twitter, and later Instagram, frequently drew criticism. She made headlines for expressing controversial views, engaging in feuds with other celebrities, and making offensive statements. Her provocative persona and penchant for self-promotion contributed to her polarizing image.
Hitler-Loving Tila Tequila Suspended From Twitter After Posting Hate Speech https://t.co/oznnJh3yqQ pic.twitter.com/p5C7735hr8

— BuzzFeed News (@BuzzFeedNews) November 22, 2016
The post that caused the most drama was an article entitled "Why I Sympathize Hitler: Part I" which Tila posted on her website. She also shared anti-Semitic comments in her Facebook profile, which resulted in the closing of her account. When she entered as a contestant on the show "Celebrity Big Brother", the producers asked her to leave the second day after they found out about the comments and photos she'd posted.
Her Twitter account was also suspended after she showed up at a  2016white nationalist convention held in Washington DC. Among other things, she tweeted that she is an 'alt-reich queen'.
Tila subsequently apologized for those comments, saying that at the time she was depressed and addicted to drugs.
Love life and relationships
It's safe to say that Tila Tequila's love life and relationships were often marked by controversy, drama, and media attention. Her publicized personal life contributed to her notoriety and fame, but it also led to criticism and challenges.
As mentioned, Bobby Banhart emerged as the winner, and the two briefly dated following the show's conclusion. However, their relationship didn't last long, and they eventually went their separate ways.
Tila's relationship with the National Football League (NFL) player Shawne Merriman was also widely covered in the media. In 2009, Tequila accused Shawne of assaulting her during an altercation at his home – allegedly, Shawne restrained and choked Tila. Shawne denied the allegations, and no charges were filed after an investigation.
Tila Tequila was also known for her relationship with heiress Casey Johnson. She was the daughter of the American businessman, Woody Johnson, who served as the US Ambassador to the United Kingdom (2017-2021). The two were engaged for a brief period before Casey's unfortunate passing in 2010 due to complications of diabetes. Their relationship was marked by media attention and controversy, often playing out in the public eye.
The daughter of former Yahoo Chief Executive Officer (CEO) Terry Semel, Courtenay Semel, was another notable figure in Tila Tequila's love life. The two had an on-again, off-again relationship that was often followed by the media.
Tila Tequila has a daughter named Isabella Monroe Nguyen, born on 16 November 2014, whose father is the musician, Thomas Paxton Whitaker. Not much is widely known about their relationship, due to Tila's more private stance on her personal life after her tumultuous relationships in the past. However, there have been rumors saying that the two separated due to Thomas' financial problems.
In September 2018, Tila gave birth to her second daughter, Anabelle. Reportedly, the father of Anabelle is Tila's mysterious husband, about whom nothing is known.
As of August 2023, it's assumed that Tila is married.
What happened to Tila Tequila? What is she doing?
Tila Tequila's fame began to wane as the years went by, and she faced personal challenges and legal issues. She publicly struggled with mental health issues and addiction, which further affected her public image. Her controversial online presence persisted, and her statements often attracted backlash.
Tila has two Instagram accounts, the first under her moniker 'Tila Tequila", which has been followed by over 4,500 people, and the second one, 'tilashotspot', which has gained around 16,500 followers. These numbers are far from the number of fans she had on MySpace, which at the time was over a million. Tila was called the 'Queen' of MySpace.
It appears that Tila is now devoted to her daughters and husband.