• Claire Cain Miller is a journalist working for "The New York Times"
• She is known for writing about topics such as families, the future of work and gender equality issues
• She was part of a team that won a Pulitzer Prize in 2018 for writing an article about workplace harassment
• In an article from 2014 she wrote about Google's trouble of maintaining talented people
• She also wrote an article called "How to Raise a Feminist Son"

Known for movies

Who is Claire Cain Miller
Claire Cain Miller is one of the most recognized people as a journalist working for "The New York Times", a national American newspaper. She rose to fame by being a part of the team who won a Pulitzer Prize in 2018 for writing an article about workplace harassment issues. One of the many things she writes about are topics concerning families, the future of work for "The Upshot" and gender equality issues. "The Upshot" specifically is a branch of "The New York Times" dealing with analysis and policy of economics, and issues of everyday life.
Early Life
The information about Claire's date of birth is unknown. Concerning her education, she went to Yale University and graduated with a Bachelor of Arts degree, and later on she earned a master's degree from the University of California, Berkeley. She currently resides on the West Coast with her family. Any other personal information about her is unknown, given that she is a very private person and keeps most of the information about her private life hidden from the public eye.
Career
While not much is known about her personal life, it can be said with absolute certainty that she has been flourishing in the business aspect of her life. Prior to her being employed at "The New York Times" in 2008, she was situated at the San Francisco bureau where she wrote numerous articles, mainly for the business section, concerning e-commerce, start-ups, Google and other the stories about Silicon Valley. She wrote several pieces with the focus on the newest technologies, one of them being an innovative technology developed for cellular devices which were endorsed as a practice to Combat Fat Fingers. What she conveys with her articles is essentially the introduction of new technologies to various audiences. As well as "The New York Times" she's also worked for CNBC, Yahoo, and the Sydney Morning Herald.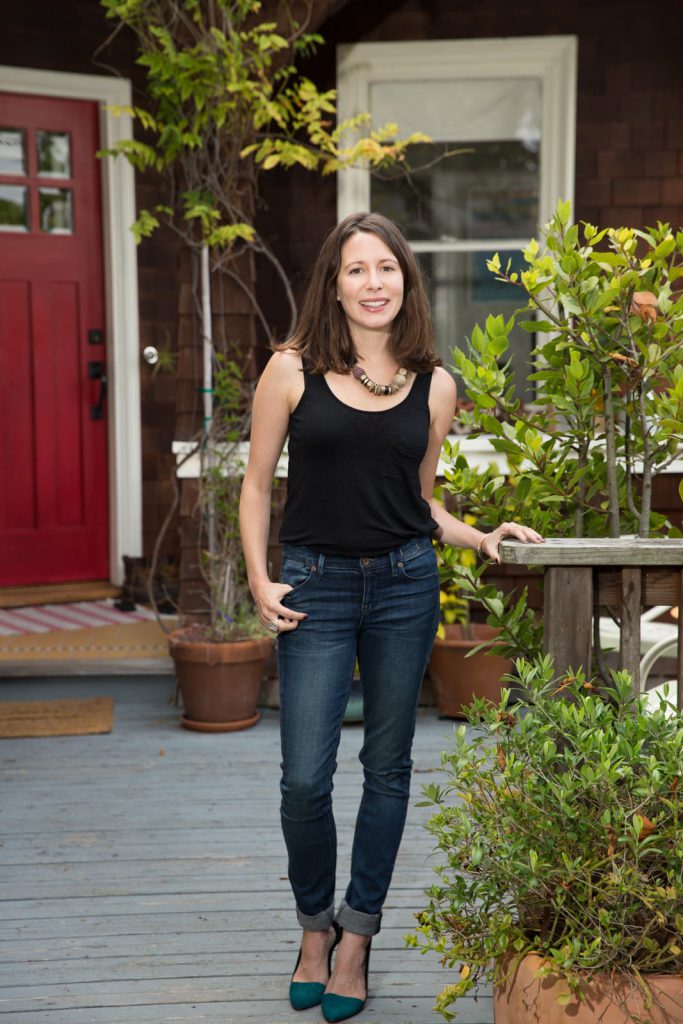 Claire's Article about Google
In an article from 2014, Chris Roush posted an announcement made by David Leonhardt, an employee of "The New York Times" then working on the start-up of the only online branch called "The Upshot". He talks about Claire Cain Miller's article that she wrote about Google, the essence of which was about Google's trouble of maintaining talented people working for them. She wrote about the engineers and said that they are "chafing under the growing bureaucracy". A spokeswoman working for Google called Claire's editor, insisting that Claire should be removed from her position, however, that didn't happen, and after a couple of months Google announced that the chief executive was being replaced and that the company would start anew in order to rejuvenate its staff.
Employment at "The New York Times"
In the above-mentioned article, it was described that in the six years Claire had been working for the technology section at "The New York Times" she was able to showcase her intelligence, strength and her ability to adapt to any given situation. Moreover, she is known to be very brave when it comes to revealing and talking publicly about issues of modern society. For instance, she did a piece about a Twitter inventor, and the absence of females present on the board. Her employers at "The New York Times" describe Claire as a very valuable person to have on the job, given her acquaintances with almost everyone from Silicon Valley, and one of the main reasons "The New York Times" has one of the best coverages concerning technology. Furthermore, she was still able to write about and call attention to other important topics such as education.
Today the @nytimes published an op-ed on the front page for the first time since 1920. pic.twitter.com/935dn28Yze

— Claire Cain Miller (@clairecm) December 6, 2015
"The Upshot"
That is why both Claire and people from "The Upshot" project were excited that she was joining them, because she would be able to write about the debunking of politics, policy and about how technology influences our daily lives – from what role it plays in shaping our culture and lives, to how it affects our economy. Finally, probably the main reason she accepted to join the project is because she would be able to write about very important and very present issues regarding work, family and gender.
Most Recognized Work
When it comes to articles written by Claire Cain Miller which gained most recognition, one of them is "How to Raise a Feminist Son". In this piece she gives guidelines which should help parents in raising a child, more specifically a son who will be respectful and mindful of women, who are in the 21st century more than oppressed. She did that by dividing the article into specific subtitles, and in each one she deals with a certain topic. For example, under the subtitle "Let Him Cry", she wrote about how boys should be taught and allowed to express their emotions whether that be through crying or in some different way. She stressed that both boys and girls cry the same amount during infancy, but at the age of five boys are taught that crying is unmanly and that one of the rare emotions that it is OK for them express is anger. She quoted Tony Porter who said that while girls are taught to be emotional beings, boys are taught to be robot-like. This was only one of many taboo topics she covered and was appreciated for.
Pulitzer Prize
In 2018, she was part of a team of journalist who won a Pulitzer Prize for a series of articles about sexual harassment in the workplace. The team was led by Megan Twohey and Jodi Kantor, and in the series of articles written, they exposed Hollywood's most wealthy and influential sexual predators – one of them was Harvey Weinstein. They wrote about many various things that most women in the Hollywood had to go through, more specifically how they were blackmailed, intimidated and sexually abused.
Net Worth, Social Media Presence and Personal Life
Speaking about Claire's wealth, it is estimated by authoritative sources that she counts her net worth at the amount of $500,000, accumulated through her impressive career as a journalist and writer. As for her social media presence, she is active on Twitter with almost 50,000 followers, as well as on LinkedIn. She likes to keep her personal life very private, so there is no available information about her relationship status or family.
Movies
Miscellaneous
| Title | Year | Status | Character |
| --- | --- | --- | --- |
| Stella | 2014-2015 | TV Series script editor - 11 episodes | |
| Young Dracula | 2014 | TV Series script editor - 13 episodes | |
| Emmerdale Farm | 2012-2013 | TV Series script editor - 55 episodes | |
| Casualty | 2010-2012 | TV Series script editor - 29 episodes | |
| If God Is Willing and da Creek Don't Rise | 2010 | TV Mini-Series documentary archive source - 1 episode | |
| The Bill | 2007-2009 | TV Series script editor - 22 episodes | |
Writer
| Title | Year | Status | Character |
| --- | --- | --- | --- |
| Holby City | 2017 | TV Series written by - 1 episode | |
| Casualty | 2014-2016 | TV Series written by - 6 episodes | |
| Harriet's Army: Harriet's Memory Box | 2014 | TV Mini-Series 8 episodes | |
Source:
IMDb
,
Wikipedia