• Corie Rayvon is a 22 year-old model and YouTube star
• She has multiple YouTube channels, including her own and two collaborative channels
• She is of Hawaiian, African and Caucasian descent
• Her net worth is estimated to be around $500,000
• She is 5ft 5ins (1.65m) tall, weighs around 123lbs (60kgs), and her vital statistics are 38-25-37.
 
Who is Corie Rayvon?
Corie Rayvon was born on the 2nd July 1996, in Houston, Texas USA, of Hawaiian, African and Caucasian descent, and is a 22 year-old model and YouTube star.  She has multiple YouTube channels, one of which is her own called "Corie Rayvon", on which she regularly posts prank, reaction and beauty videos. The second one is a collaborative channel she has with her friend Jilly Anais, on which they post about the latest beauty trends, challenges and reactions. She also owns a collaborative channel with her ex-boyfriend Khalil, called "KINGKHALIL", on which they post prank videos.
Corie Rayvon Wiki Bio: Family and Education
When it comes to Corie's family, almost all of them come from Texas, apart from her mother who is from California. Early in her childhood, her family came up with a funny nickname for her, and called her "Poopie" or "Poopie Doop". She was always obsessed with make-up, and for her prom night her sister did her makeup, which she absolutely loved. Her childhood dream was to become a pediatrician or a veterinarian when she grew up, but she also had several role models, mainly from the entertainment industry, such as famous singers Rihanna, Zendaya and Beyonce and model Amber Rose. Corie graduated from Pearland High School six months earlier than everybody else, then enrolled at a nursing school, and got her nursing degree in 2015.
Start on YouTube
Corie's first YouTube channel was her collaborative with Jilly Anais – Jilly is an upcoming singer and a social media star, who is getting recognition by the minute. Corie and Jilly were very close friends, and they both shared a love of social media, especially YouTube. So on 9th January 2016 they decided to open a YouTube channel they called "Bestfriend Diaries", on which they would film and upload content related to beauty and fashion. Besides this, they also made prank and challenge videos.
Corie decided to launch her own YouTube channel several months later, and named it after herself; one week after opening it she posted her first video called "My Curly Hair Tutorial", and subsequently the main content on her channel consists of pranks, vlog-type videos, challenges and reaction videos.
Rise to Prominence
As her popularity on YouTube grew, the content of Corie's channel gravitated more towards beauty tips. Recently, she also wished to expand her content even more, which is what turned her towards collaborations. One of her most popular collaborations was with her famous ex-boyfriend Khalil Underwood, a popular comedian, recording artist and an internet sensation. On 18th October 2017 they created a collaborative channel called "Khalil and Corie, however, after their break-up, Khalil and Corie stopped posting new videos for a certain period, then in 2018the couple announced that they had reconciled and that they were working on new projects together, one of which is them opening a gaming channel on YouTube.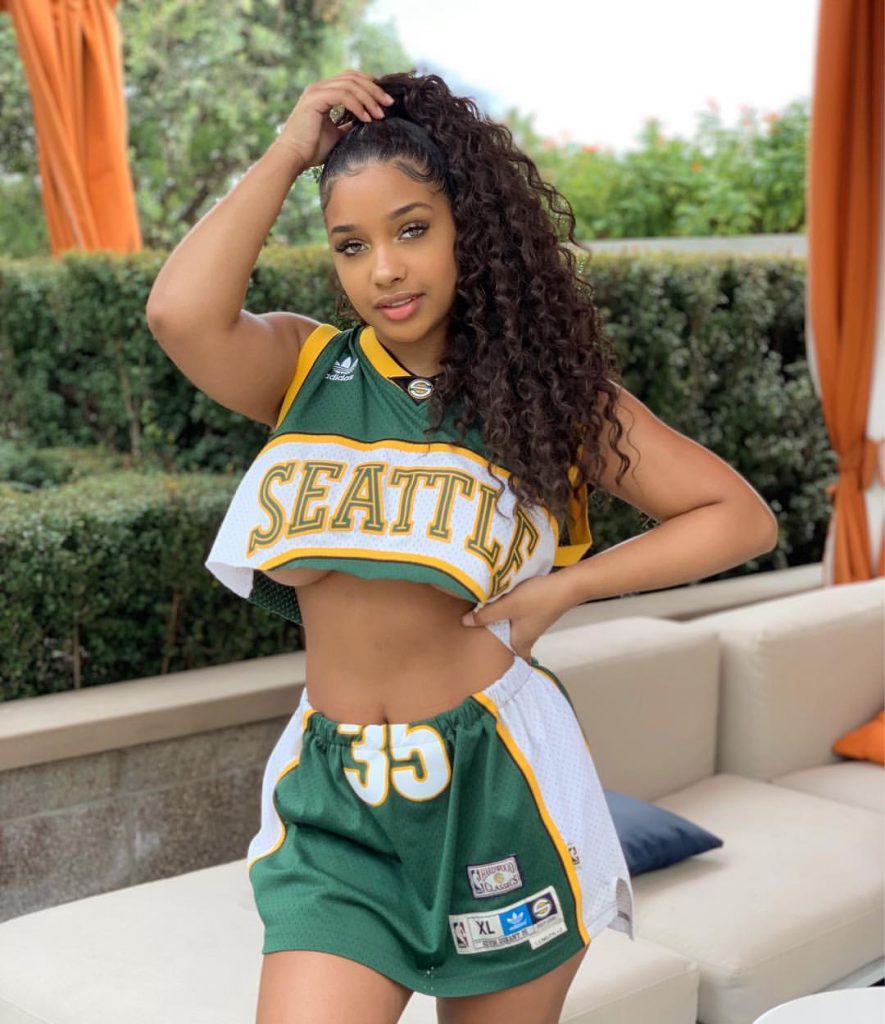 Social Media
When it comes to her social media, Corie's main channel on YouTube has more than 560,000 subscribers, and her videos have garnered more than 22 million views since she launched it in 2016. Besides YouTube, Rayvon has a strong social media influence on Instagram and Twitter – her official Instagram account has nearly 750,000 followers and her Twitter account has amassed almost 100,000 followers. In addition, her collaborative channel with Jilly Anais has around 13,000 subscribers. Rayvon is known for eagerly interacting with her fans, and acknowledging the fact that she has them to thank for making it in the entertainment industry.
Personal Life
Speaking about personal life, Rayvon came under the spotlight when she started dating her fellow Internet celebrity Khalil Underwood. Unfortunately, since her break-up with Underwood there has no reliable information regarding whether or not she has been romantically involved with anyone. Shortly after their break-up, both Corie and Khalil admitted that they had mixed feeling and that their relationship was strained, but have managed to overcome this issue and remain good friends. She currently resides in Los Angeles.
— Corie (@CorieRayvonn) May 5, 2019
Net Worth
Even though she is still in her early twenties, Rayvon has managed to become a successful model and an Internet star as well. According to authoritative sources, her net worth is estimated to be around $500,000 as of mid-2019.
Appearance and Physical Characteristics
When it comes to her appearance, Corie is well known among her fans for her curvy physique. She is 5ft 5ins (1.65m) tall, weighs around 123lbs (60kgs), and her vital statistics are 38-25-37. She has long, curly black hair and gray eyes. Her shoe size is 6.