• Benjamin Dreyer Vestergard, better known as Crainer, is a Danish YouTuber
• He uploads mostly "Minecraft" and "Fortnite Battle Royale" videos to his channel
• He has nearly 4.5 million followers and 1 billion views on all his videos combined
• His net worth is estimated to be over $600,000
• He has a strong presence on other social media platforms, including Twitter, Instagram, and Facebook
 
Crainer Wiki Biography
Benjamin Dreyer Vestergard, better known as Crainer or MrCrainer, was born in Denmark on 12 December 1994, so under the zodiac sign of Sagittarius and holding Danish nationality – he is known for his YouTube channel, on which he mostly uploads his "Minecraft" gameplays, while also producing some "Fortnite Battle Royals" videos.
Early life and education
Crainer is one of those very secretive YouTubers who have not shared much detail about their early lives and education. He is said to have grown up in a middle-class family with an older sister called Josefine, and had quite a normal childhood – he was not a very sociable person throughout elementary school, preferring to play video games rather than hang out with his peers.
After matriculating from a local high school in Denmark, Crainer decided to focus on his gaming career, and left college plans aside.
Career of a YouTuber
Crainer's career was launched on 22 February 2014, when he first started uploading videos onto his YouTube channel – the channel so far counts nearly 4.5 million followers and nearly one billion views on all his videos combined. He was only focused on uploading Minecraft videos, but is now mostly uploading "Fortnite Battle Royale" videos – the game is currently the most played game around the world. Even though he didn't expect to become popular at first, after his Minecraft videos were loved by the audience, he decided to make more, and has managed to amass a great number of followers through the years.
Although a huge "Minecraft" fan, there are still some things he hates in the game, such as the cobblestone block – currently the most viewed video on his channel is a song entitled "Destroy Cobblestone", as it has been viewed by over four million people.
Some of the series Crainer was working on in the past include:
Mission: Moon Butt – this is one of his completely random series and in the series, he is trying to create a butt on the moon in Minecraft with the use of the GalactiCraft Minecraft Mod. The series counted five videos before Crainer ended it;
Test Pack, Please Ignore – this is the most basic of all his series in which he explains to newbies how to make a base and survive for as long as they can in the survival mode;
SkyFactory – Crainer launched the series with another YouTuber named SSundee and the two play with a goal to complete the achievements set by the game which are divided into three tiers while they also try to automate everything they make;
Crazy Craft 2.0/3.0 – another series which Crainer launched with SSundee, and their goal in this series is to become as powerful as they can and fight the main three Minecraft bosses. They were also pranking and killing each other whenever they would get a chance to do so.
There are over 10 more series which Crainer has created throughout the years, but which did not last for too long.
What separates Crainer from other YouTubers?
Crainer is mostly recognized for his high-pitched voice, which he mostly used during his early videos. After two years, he uploaded a video of himself on 10 August 2016 explaining he was not going to sound like that anymore, as he had been faking it for two years, and it wasn't fun anymore. It wasn't such a huge change, as Crainer yells in his videos almost as much as he talks.
Because he wants to make his channel friendly to everyone who wants to watch it, including the youngest ones, Crainer never curses in his videos and calls himself and his fans a 'Crazie Family' – he always tries to find time to thank his fans for their support, and to answer their comments and questions.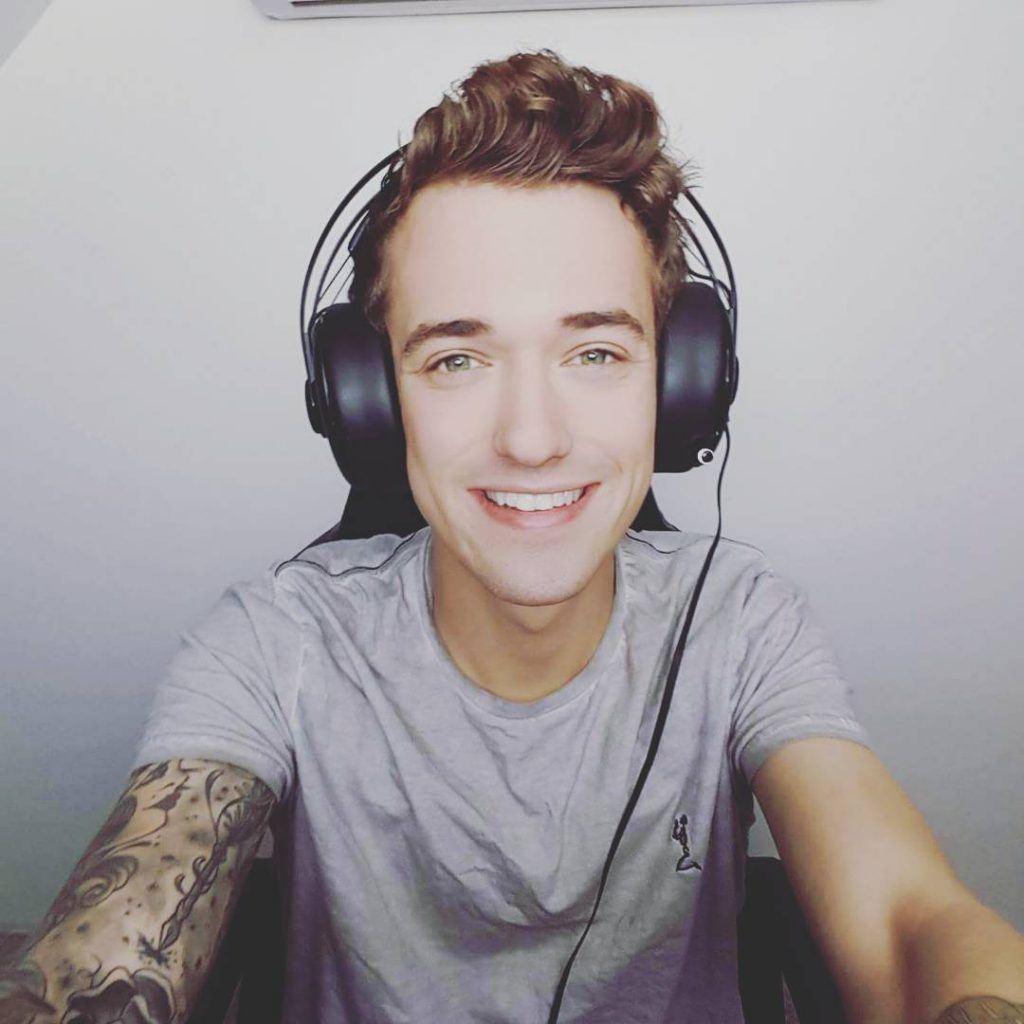 Personal life and relationship
Crainer is a very secretive person and doesn't normally share any details regarding his personal life, however, he has recently announced that he is engaged to his long-term girlfriend Thea. He has a weird nickname for Thea, which is Savage Sandwich. Before Thea, he was dating Fie Laursen who is a popular YouTuber as well, but the two broke up after spending a vacation together (nobody knows exactly what happened).
Other likes and interests
Crainer is not only attached to his computer playing video games, but also enjoys being outdoors and in nature – he often travels which he enjoys as well. He's played many sports in the past, but never competed in any, and even though he was once thinking about becoming a sports player, he has given up on those ideas, and decided to be a full-time YouTuber.
Crainer has a phobia of clowns, but does not know when or how that came about.
My cat loves me, okay? pic.twitter.com/pqbdfsuNNv

— Crainer (@MrCrainer) February 23, 2019
Appearance and net worth
Crainer is currently 24 years old. He has short brown hair and blue eyes, is 5ft 5ins (1.65m) tall and weighs around 128lbs (58kgs).
According to authoritative sources, Crainer's current net worth is estimated to be over $600,000, and is rising every day thanks to the number of subscribers he has on his YouTube channel – he is also making money by selling his own merchandise on his website.
Social media presence
Crainer is also active on numerous other social media platforms, not just on YouTube – he launched his Twitter account in April 2011, and has so far gathered over 270,000 followers and tweeted more than 11,000 times. He is very active on his Instagram account, which now counts nearly 300,000 followers while he has uploaded over 930 pictures on it – he has a Facebook page as well, which is followed by more than 32,000 people.
Source:
IMDb
,
Wikipedia