• Joanna Kerns is an actress and director born on February 12, 1953 in San Francisco, California.
• She is best known for her role as Maggie Seaver in the TV show "Growing Pains" (1985-1992).
• She competed in the 1968 Olympic trials for gymnastics and is a graduate of UCLA.
• Joanna has directed for various TV series such as "The Goldbergs" and "This Is Us".
• She has been married twice and had a breast cancer diagnosis in 2016.

Known for movies
Short Info
| | |
| --- | --- |
| Date Of Birth | February 12, 1953 |
| Spouse | Marc Appleton (m. 1994), Richard Kerns (m. 1976–1984) |
| Fact | Daughter, Ashley Cooper Kerns, was born in 1978. |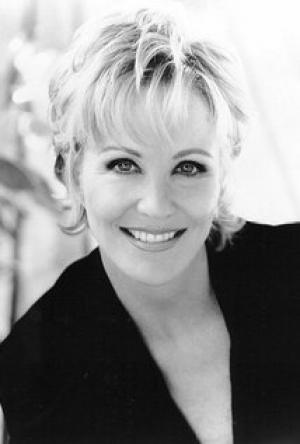 Who is Joanna Kerns?
Born Joanna Crussie DeVarona on the 12th February 1953, in San Francisco, California USA, she is an actress and director as well, probably best known to the world as Maggie Seaver in the TV comedy series "Growing Pains" (1985-1992), and also as Cynthia Marten in the romantic drama film "Terror in the Family" from 1996, among many other differing accomplishments.
Where is Joanna Kerns Now?
Joanna is still focused on her career in the entertainment world, though instead of acting she is directing. In recent years, Joanna has directed several episodes of such TV series as "The Goldbergs" (2016-2018), "This Is Us" (2018), and "American Woman", among other projects credited to her name.
https://twitter.com/joannakerns/status/722845745737392128
Joanna Kerns Bio: Early Life, Parents, Siblings, and Education
Joanna is the third of four children born to David Thomas DeVarona, an insurance agent, and his wife Martha Louise, who worked as a clothing store manager. Growing up, Joanna competed with her older sister, Donna, who went on to win gold medals in swimming competitions at the 1964 Olympics. However, realizing that swimming was not for her, Joanna changed her focus to gymnastics, and participated in the 1968 Olympic trials, but finishing 14th out of 28. As she got older she became interested in acting, and eventually graduated from the University of California, Los Angeles from which she majored in dance.
Career Beginnings
Before she became an actress, Joanna was a dancer, but it was during college that she made her acting debut in the Gene Kelly production "Clown Around". For the role she had to move to New York and leave university. However, this turned out to be a smart move, as Joanna began getting new roles, including in "Two Gentlemen of Verona", and "Ulysses in Nighttown", the latter being directed by Burgess Meredith. Joanna then returned to California and became a backup dancer in Disneyland, while also attending auditions for commercials, until she finally broke into screen roles. She made her debut in 1976 in the film "Ape", and to the end of the '70s, had a number of guest roles in such TV series as "Starsky and Hutch" (1976), "Emergency" (1977), "Charlie's Angels" (1977), and "Switch" (1978), among others, while she also had a minor role in the horror mystery film "Coma" in 1978, starring Michael Douglas, Geneviève Bujold and Rip Torn. Nothing changed for Joanna in the upcoming years, as she continued to appear in minor roles in TV series, until 1984 when she was chosen for the part of Pat Devon in the TV drama series "The Four Seasons". She featured in all 13 episodes of the highly-popular series, which was enough to push her forward for one of her most prominent roles, Maggie Seaver in the sitcom "Growing Pains".

Rise to Prominence
As the show progressed, Joanna became more popular, and with her co-stars Alan Thicke and Kirk Cameron, became a star while the series aired for 165 episodes, with Joanna appearing in every one of them, and although an award for her efforts slipped through her hands, her work didn't go without recognition. During her stint in the series, Joanna was focused on other projects too, including the action drama film "Street Justice" in 1987, then the comedy-drama film "An American Summer", and the television thriller-drama film "The Nightman" (1992). After "Growing Pains" ended in 1992, Joanna continued her career with roles in television films, but none of those projects made as big an impact on her career. It was only in 1999 that she had a notable role in the drama film "Girl, Interrupted", starring Wynonna Ryder and Angelina Jolie.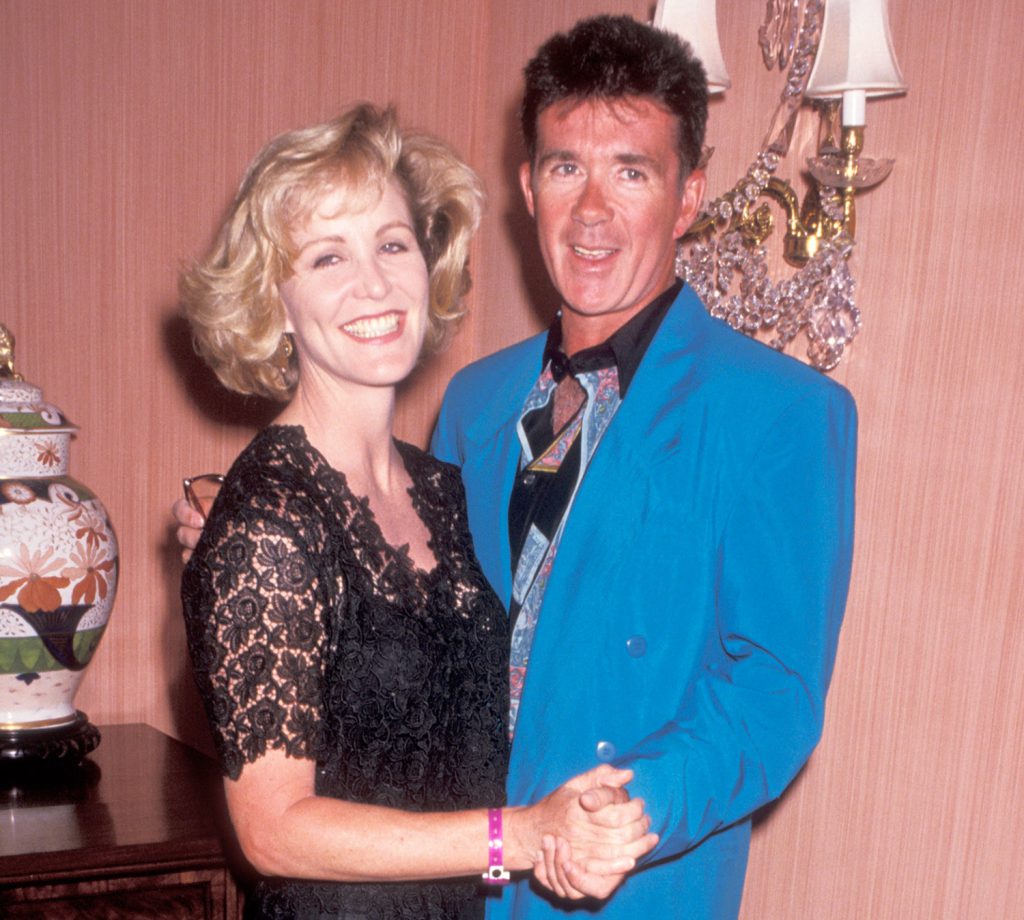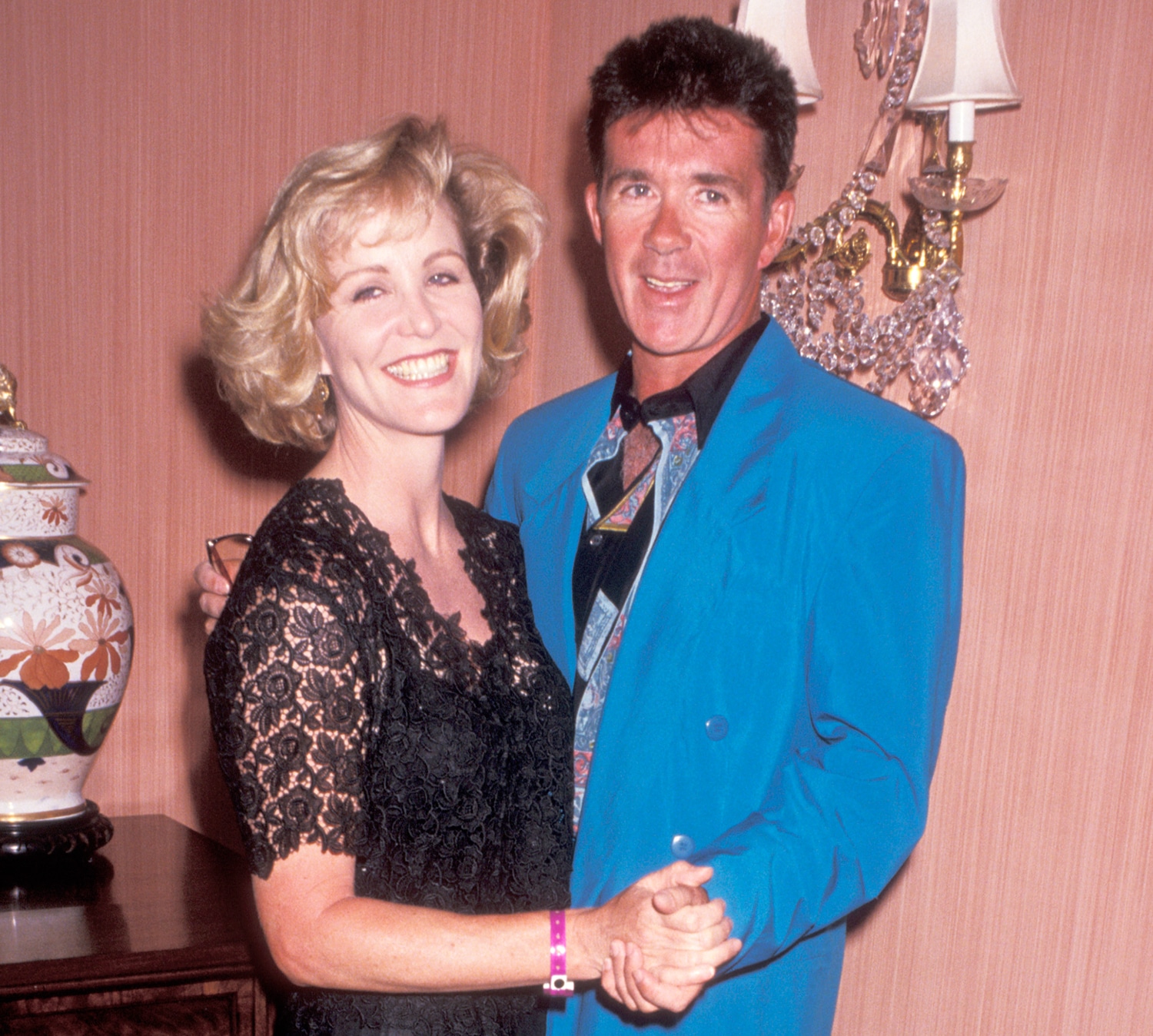 Career Decline
Since the start of the new millennium her career has declined somewhat, and she has only secured a couple of roles worth mentioning, including as Lydia Vecchione in the romantic comedy film "All Over the Guy" (2001), and a minor role in the romantic comedy "Knocked Up" in 2007, in addition to the reprised role of Maggie Seaver in the television film "Growing Pains: Return to the Seavers" in 2004.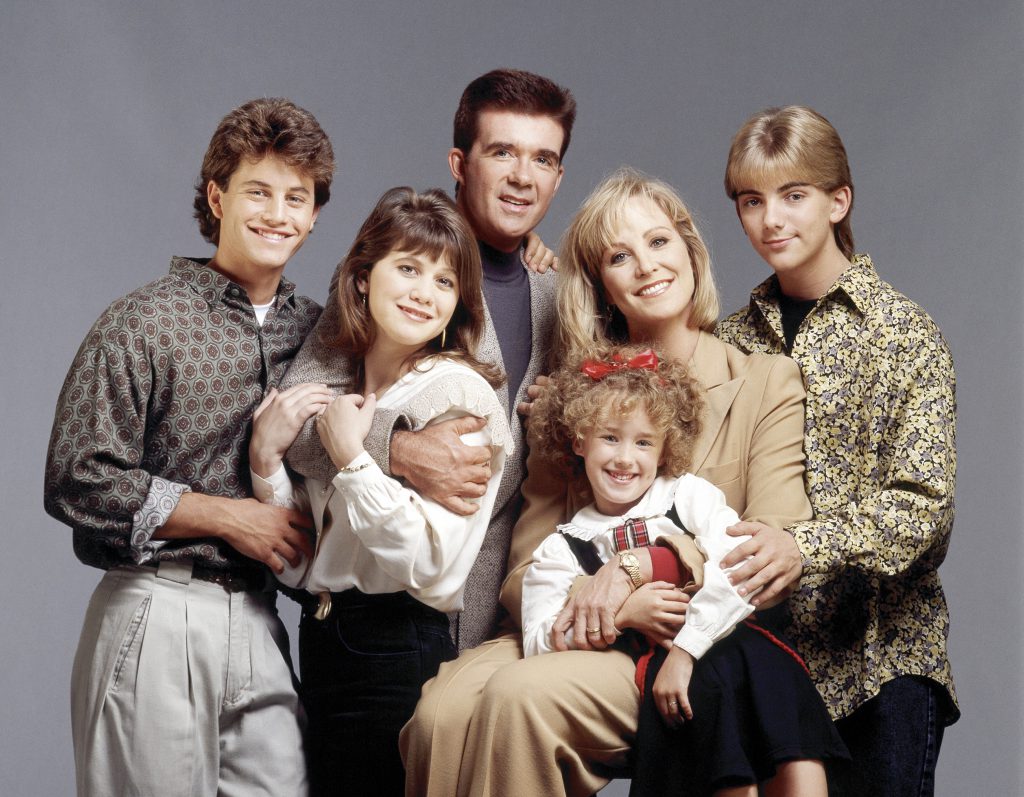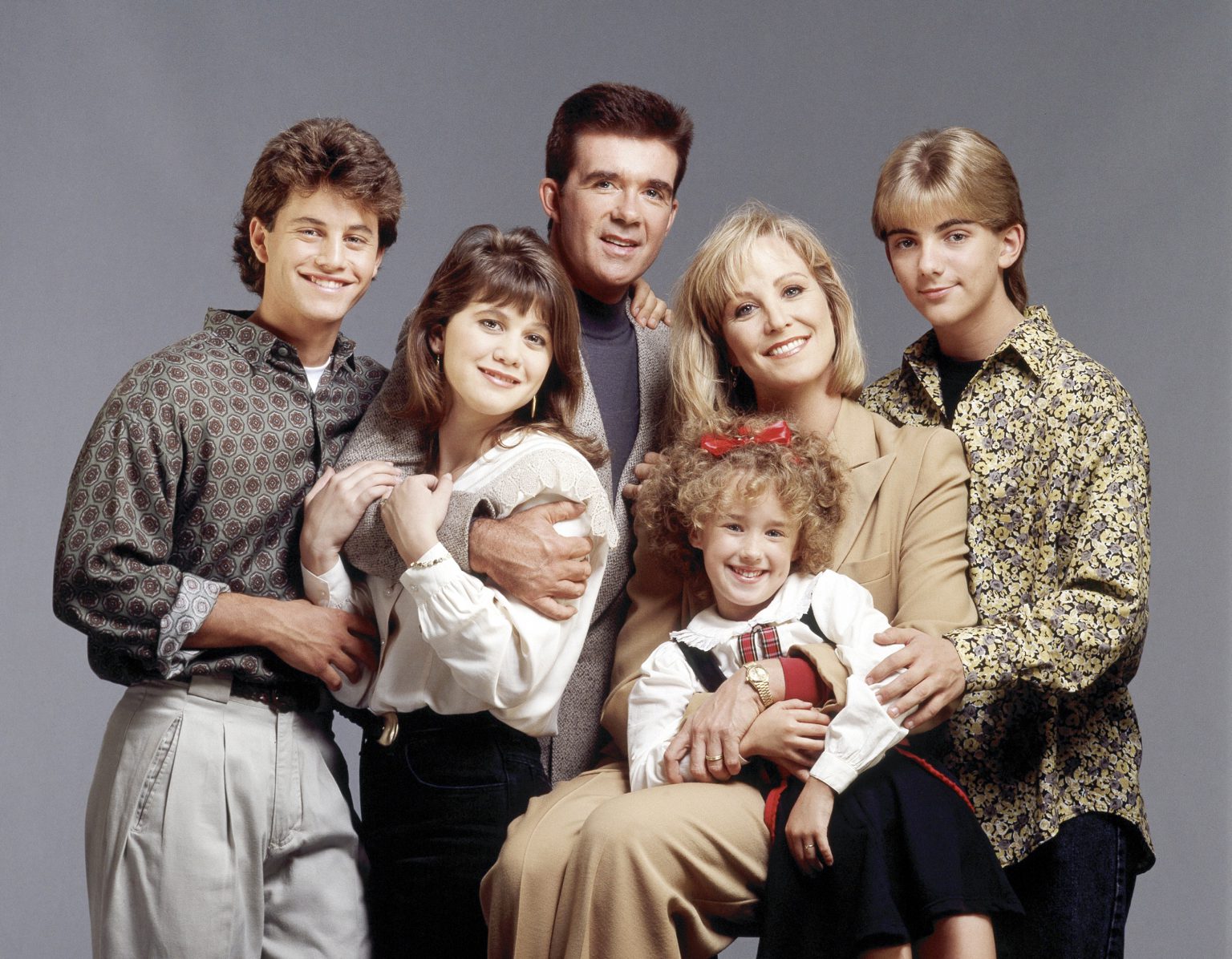 Success as a Director
Inspired by the works of Burgess Meredith, with whom she worked in the earliest days of her career, Joanna wanted to try herself as a director at some point of her career. She got her chance in 1992, when she directed an episode of the TV series "Growing Pains". Since then, Joanna has collected over 50 directing credits to her name, though she would only direct several episodes of several TV series, some of the most popular including "Ally McBeal" (1999-2001), "Any Day Now" (2000-2002), "Ghost Whisperer" (2005), "ER" (2006), "Men in Trees" (2006-2008), "Army Wives" (2007-2012), and "Jane the Virgin" (2015-2016), among many other differing TV series.
https://twitter.com/joannakerns/status/620991763071676416
Joanna Kerns Net Worth
Joanna has had a pretty successful career since the early '70s, so far appearing in over 70 films and TV titles, and directing a number of television episodes of 60 TV series. Some of the projects on which she worked increased her popularity and wealth, so have you ever wondered how rich Joanna Kerns is, as of mid- 2018? According to authoritative sources, it's estimated that Kerns' net worth is as high as $6 million. Pretty impressive don't you think?
Do You Know About Joanna's Personal Life, Marriage, Children, Divorce, Breast Cancer Diagnosis
When it comes to her personal life, Joanna has been quite open about the ups and downs that happen to her behind the camera; she has been married to architect Mark Appleton since 1994, although the couple doesn't have any children. Previously she was married to commercial producer Richard Kerns from 1976 until 1985, with whom she has a daughter, Ashley Cooper.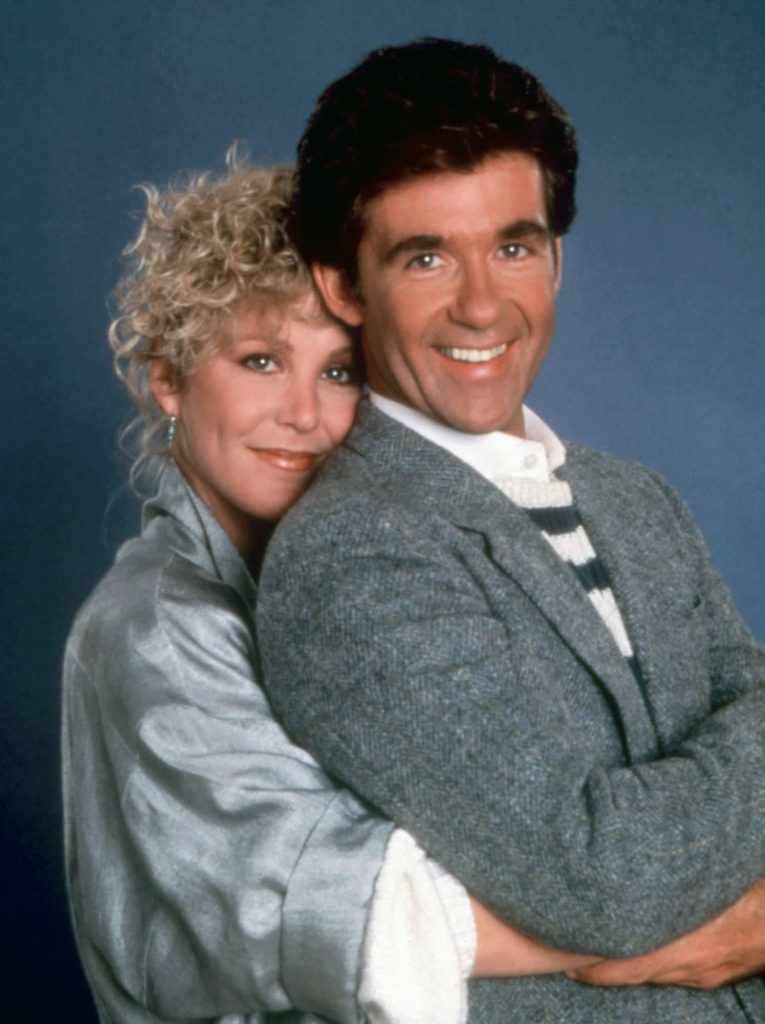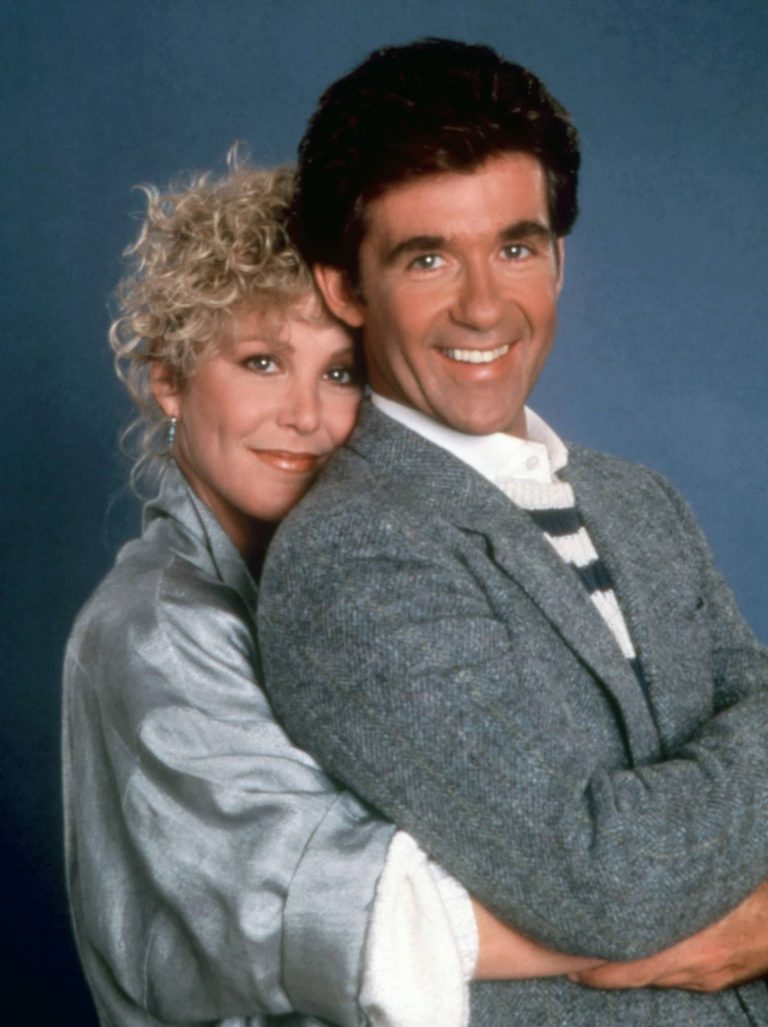 Back in November 2016, she had a breast cancer diagnosis following a routine check. She underwent a double mastectomy, and since then has been cancer-free.
General Info
| | |
| --- | --- |
| Full Name | Joanna Kerns |
| Date Of Birth | February 12, 1953 |
| Height | 1.72 m |
| Profession | Film director, Actor, Television Director |
| Education | University of California, Los Angeles |
| Nationality | American |
Family
| | |
| --- | --- |
| Spouse | Marc Appleton (m. 1994), Richard Kerns (m. 1976–1984) |
| Children | Ashley Cooper Kerns |
| Parents | David Thomas DeVarona, Martha Louise DeVarona |
| Siblings | Donna de Varona, David DeVarona, Kurt DeVarona |
Accomplishments
| | |
| --- | --- |
| Movies | Knocked Up, No One Could Protect Her, Growing Pains: Return of the Seavers, Mortal Fear, Girl, Interrupted, Mother Knows Best, The Great Los Angeles Earthquake, The Nightman, The Growing Pains Movie, All Over the Guy, Terror in the Family, Those She Left Behind, Emma's Wish, Desperate Choices: To Sa... |
| TV Shows | Growing Pains, The Four Seasons |
Social profile links
Facts
| # | Fact |
| --- | --- |
| 1 | Tried out for the role that was eventually played by Cybill Shepherd in Taxi Driver (1976). |
| 2 | Worked in a Produce store as a cashier (1968-1972). |
| 3 | Grew up in Lafayette, California. Tried out for the Olympics in 1968 as a gymnast. |
| 4 | Has two brothers named David and Kurt. |
| 5 | Joanna is the daughter of Martha Louise (Smith) and David Thomas DeVarona. Her paternal grandfather, Joseph de la Cruz de Varona Betancourt, was Cuban. Joanna's other ancestry is mostly German, as well as Welsh, Irish, and English. |
| 6 | She appeared in the music video and sang in the choir on the song "Voices That Care." |
| 7 | Younger sister of Olympic Gold Medalist swimmer Donna DeVarona. |
| 8 | Daughter, Ashley Cooper Kerns, was born in 1978. |
Pictures
Movies
Actress
| Title | Year | Status | Character |
| --- | --- | --- | --- |
| Love & Other Unstable States of Matter | 2010 | Short | Joan |
| Eastwick | 2009 | TV Series | Edie |
| MaNiC | 2007 | Short | Doctor Kerns |
| Knocked Up | 2007 | | Alison's Mom |
| Less Than Perfect | 2003-2004 | TV Series | Judy, Owen's Other Mom |
| Growing Pains: Return of the Seavers | 2004 | TV Movie | Maggie Seaver |
| The Education of Max Bickford | 2002 | TV Series | Kathryn Cahill |
| Someone to Love | 2001 | TV Movie | Matt's Mother |
| All Over the Guy | 2001 | | Lydia Vecchione |
| The Growing Pains Movie | 2000 | TV Movie | Maggie Seaver |
| Girl, Interrupted | 1999 | | Annette |
| At the Mercy of a Stranger | 1999 | TV Movie | Elizabeth Cooper |
| Beggars and Choosers | 1999 | TV Series | |
| Emma's Wish | 1998 | TV Movie | Emma |
| Chicago Hope | 1998 | TV Series | Stephanie Serone |
| The Closer | 1998 | TV Series | Claire McLaren |
| Sisters and Other Strangers | 1997 | TV Movie | Gail Connelly Metzger |
| Mother Knows Best | 1997 | TV Movie | Celeste Cooper |
| Terror in the Family | 1996 | TV Movie | Cynthia Marten |
| No One Could Protect Her | 1996 | | Jessica Rayner |
| Whose Daughter Is She? | 1995 | TV Movie | Laura Eagerton |
| The Mommies | 1995 | TV Series | Christine |
| See Jane Run | 1995 | TV Movie | Jane Ravenson |
| Mortal Fear | 1994 | TV Movie | Dr. Jennifer Kessler |
| No Dessert, Dad, Till You Mow the Lawn | 1994 | | Carol Cochran |
| Shameful Secrets | 1993 | TV Movie | Maryanne Walker-Tate |
| The Man with Three Wives | 1993 | TV Movie | Katy |
| Not in My Family | 1993 | TV Movie | Veronica Ricci |
| Desperate Choices: To Save My Child | 1992 | TV Movie | Mel Robbins |
| Growing Pains | 1985-1992 | TV Series | Maggie Malone Seaver |
| The Nightman | 1992 | TV Movie | Eve |
| Captive | 1991 | TV Movie | Kathy Plunk |
| Deadly Intentions... Again? | 1991 | TV Movie | Sally |
| The Big One: The Great Los Angeles Earthquake | 1990 | TV Movie | Dr. Clare Winslow |
| An American Summer | 1990 | | Aunt Sunny |
| Blind Faith | 1990 | TV Mini-Series | Maria Marshall |
| The Preppie Murder | 1989 | TV Movie | Linda Fairstein |
| Those She Left Behind | 1989 | TV Movie | Diane Pappas |
| Hooperman | 1988 | TV Series | Cheryl Blaste |
| She's Having a Baby | 1988 | | Joanna Kerns (uncredited) |
| Cross My Heart | 1987 | | Nancy |
| Mistress | 1987 | TV Movie | Stephanie |
| Street Justice | 1987 | | Catherine Watson |
| The Rape of Richard Beck | 1985 | TV Movie | Anita Parrish |
| Stormin' Home | 1985 | TV Movie | Lana Singer |
| Street Hawk | 1985 | TV Series | Mona Wiliams |
| A Bunny's Tale | 1985 | TV Movie | Andrea |
| Hunter | 1984 | TV Series | Dr. Kettering |
| The Four Seasons | 1984 | TV Series | Pat Devon |
| The Return of Marcus Welby, M.D. | 1984 | TV Movie | Pamela Saletta |
| Hill Street Blues | 1984 | TV Series | State Liquor Authority Agent |
| Whiz Kids | 1983 | TV Series | |
| Three's Company | 1980-1983 | TV Series | Cheryl / Bobby Trilling |
| The A-Team | 1983 | TV Series | Trish Brenner |
| V | 1983 | TV Mini-Series | Marjorie Donovan |
| Magnum, P.I. | 1982-1983 | TV Series | Jenny 'Jen' Hunter / Mary Kanfer |
| Laverne & Shirley | 1983 | TV Series | Monique |
| Star of the Family | 1982 | TV Series | Joanne |
| Mother's Day on Waltons Mountain | 1982 | TV Movie | Doris Marshall |
| A Wedding on Walton's Mountain | 1982 | TV Movie | Doris Marshall |
| CHiPs | 1981 | TV Series | Colleen |
| I'm a Big Girl Now | 1980 | TV Series | Tracy |
| Marriage Is Alive and Well | 1980 | TV Movie | Meg |
| Switch | 1978 | TV Series | Mae Brenner |
| Coma | 1978 | | Diane |
| Quincy M.E. | 1977 | TV Series | Lily |
| The Love Boat | 1977 | TV Series | Beth Luckner |
| Charlie's Angels | 1977 | TV Series | Natalie Sands |
| Emergency! | 1977 | TV Series | Gymnast |
| Rhoda | 1977 | TV Series | The Customer |
| Starsky and Hutch | 1976 | TV Series | Joy |
| The Million Dollar Rip-Off | 1976 | TV Movie | Jessie (as Joanna DeVarona) |
| Ape | 1976 | | Marilyn Baker (as Joanna DeVarona) |
Director
| Title | Year | Status | Character |
| --- | --- | --- | --- |
| Pitch | 2016 | TV Series 1 episode | |
| The Goldbergs | 2016 | TV Series 1 episode | |
| Crazy Ex-Girlfriend | 2015-2016 | TV Series 2 episodes | |
| Recovery Road | 2016 | TV Series 1 episode | |
| Jane the Virgin | 2015-2016 | TV Series 3 episodes | |
| Pretty Little Liars | 2012-2016 | TV Series 4 episodes | |
| Nashville | 2015 | TV Series 1 episode | |
| Awkward. | 2015 | TV Series 1 episode | |
| Chasing Life | 2014-2015 | TV Series 2 episodes | |
| Switched at Birth | 2013-2014 | TV Series 3 episodes | |
| The Fosters | 2013-2014 | TV Series 2 episodes | |
| The Lying Game | 2012-2013 | TV Series 2 episodes | |
| Army Wives | 2007-2012 | TV Series 8 episodes | |
| Friends with Benefits | 2011 | TV Series 1 episode | |
| Samantha Who? | 2009 | TV Series 1 episode | |
| Private Practice | 2008 | TV Series 1 episode | |
| Grey's Anatomy | 2008 | TV Series 1 episode | |
| Privileged | 2008 | TV Series 1 episode | |
| The Gold Lunch | 2008 | Short | |
| Men in Trees | 2006-2008 | TV Series 4 episodes | |
| Notes from the Underbelly | 2008 | TV Series 1 episode | |
| Psych | 2007-2008 | TV Series 2 episodes | |
| Medium | 2007 | TV Series 1 episode | |
| ER | 2006 | TV Series 2 episodes | |
| Scrubs | 2004-2006 | TV Series 2 episodes | |
| Ghost Whisperer | 2005 | TV Series 2 episodes | |
| Related | 2005 | TV Series episodes 1.03 and 1.07 | |
| Joan of Arcadia | 2005 | TV Series 1 episode | |
| Dr. Vegas | 2005 | TV Series 1 episode | |
| Phil of the Future | 2005 | TV Series 1 episode | |
| Clubhouse | 2004 | TV Series 1 episode | |
| Growing Pains: Return of the Seavers | 2004 | TV Movie | |
| One Tree Hill | 2004 | TV Series 1 episode | |
| The Division | 2004 | TV Series 1 episode | |
| Strong Medicine | 2002-2003 | TV Series 3 episodes | |
| Defending Our Kids: The Julie Posey Story | 2003 | TV Movie | |
| The O'Keefes | 2003 | TV Series | |
| Dawson's Creek | 2002 | TV Series 1 episode | |
| For the People | 2002 | TV Series 1 episode | |
| Felicity | 2001-2002 | TV Series 2 episodes | |
| Leap of Faith | 2002 | TV Series | |
| Any Day Now | 2000-2002 | TV Series 4 episodes | |
| Judging Amy | 2001 | TV Series 1 episode | |
| That's Life | 2001 | TV Series 1 episode | |
| Ally McBeal | 1999-2001 | TV Series 2 episodes | |
| Boston Public | 2001 | TV Series 1 episode | |
| Titans | 2000 | TV Series 1 episode | |
| Beggars and Choosers | 2000 | TV Series 2 episodes | |
| Love Boat: The Next Wave | 1998-1999 | TV Series 2 episodes | |
| Clueless | 1997-1999 | TV Series 3 episodes | |
| Suddenly Susan | 1998 | TV Series 1 episode | |
| Remember WENN | 1996 | TV Series | |
| Hope & Gloria | 1995 | TV Series 1 episode | |
| The Mommies | 1995 | TV Series 2 episodes | |
| Growing Pains | 1992 | TV Series 1 episode | |
Soundtrack
| Title | Year | Status | Character |
| --- | --- | --- | --- |
| Growing Pains | | TV Series 2 episodes, 1986 - 1989 performer - 3 episodes, 1985 - 1989 | |
Producer
| Title | Year | Status | Character |
| --- | --- | --- | --- |
| Canary in a Coal Mine | 2017 | Documentary associate producer | |
| The Gold Lunch | 2008 | Short producer | |
| The Nightman | 1992 | TV Movie co-executive producer | |
Writer
| Title | Year | Status | Character |
| --- | --- | --- | --- |
| The Gold Lunch | 2008 | Short screenplay | |
| Growing Pains | 1988 | TV Series written by - 1 episode | |
Self
| Title | Year | Status | Character |
| --- | --- | --- | --- |
| Seeing Is Believing: Women Direct | 2016 | Documentary filming | Herself |
| Unusually Thicke | 2014 | TV Series | Herself |
| Canada's Walk of Fame: Celebrating 15 Years | 2013 | TV Movie documentary | Herself |
| Eagleheart | 2012 | TV Series | Herself |
| Biography | 2008 | TV Series documentary | Herself - Co-Star, Growing Pains |
| Larry King Live | 2000-2006 | TV Series | Herself |
| Seaver Family Reunion: S'mores and More | 2006 | Video short | Herself |
| The Tony Danza Show | 2004 | TV Series | Herself |
| The Balancing Act | 2001-2004 | TV Series | Herself - Host |
| Intimate Portrait | 1998-2003 | TV Series documentary | Herself |
| E! True Hollywood Story | 2001 | TV Series documentary | Herself |
| I Am My Mother's Daughter | 2001 | TV Movie documentary | Herself |
| Entertainment Tonight Presents: The Real 'Growing Pains' | 2000 | TV Movie documentary | Herself |
| AFI Life Achievement Award: A Tribute to Robert Wise | 1998 | TV Special documentary | Herself - Audience Member (uncredited) |
| The Daily Show | 1997 | TV Series | Herself |
| Crook & Chase | 1997 | TV Series | Herself |
| Aliens in the Family | 1996 | TV Series | Herself |
| The 53rd Annual Golden Globe Awards | 1996 | TV Special | Herself - Presenter: Best Actor in a Supporting Role in a Series, Mini-Series or Motion Picture Made for TV |
| The 2th Annual Lucy Awards | 1995 | TV Special | Herself |
| Hope & Gloria | 1995 | TV Series | Herself |
| Late Night with Conan O'Brien | 1995 | TV Series | Herself |
| Maury | 1993 | TV Series | Herself |
| 1993 Environmental Media Awards | 1993 | TV Special | Herself |
| One on One with John Tesh | 1992 | TV Series | Herself |
| Voices that Care | 1991 | TV Movie documentary | Herself - Choir Member |
| The 48th Annual Golden Globe Awards | 1991 | TV Special | Herself - Presenter |
| The 16th Annual People's Choice Awards | 1990 | TV Special | Herself - Presenter |
| The More You Know | 1989 | TV Series | Herself |
| The 15th Annual People's Choice Awards | 1989 | TV Special | Herself - Presenter |
| The Home Show | 1989 | TV Series | Herself - Co-Host |
| Hour Magazine | 1987-1988 | TV Series | Herself |
| The Wil Shriner Show | 1987 | TV Series | Herself |
| Nightlife | 1987 | TV Series | Herself |
| The New Hollywood Squares | 1986 | TV Series | Herself |
Archive Footage
| Title | Year | Status | Character |
| --- | --- | --- | --- |
| The O'Reilly Factor | 2008 | TV Series | Maggie Malone Seaver |
Source:
IMDb
,
Wikipedia