Dalila Bela
She's been acting since she was five years old, and won two Young Artist Awards amongst other accolades – but the general public is still largely unaware of Dalila Bela. Born on 5th October 2001, in Montreal, Quebec, Canada, some of Dalila's best-known characters are Agent Olive of "Odd Squad", and Sandy in "The Adventure Club".
Dalila is listed as a Canadian-American actress, but has a richly mixed heritage, with Panamanian, Brazilian, French, English and Spanish ancestry. Her father is from Panama, whereas her mother is Brazilian; it's unclear if the Bela family have industry connections, but we do know that Dalila's younger brothers, Bruce and Raphael, are also actors.
Career
Aged five, Dalila kickstarted her career by appearing in a national commercial. According to her Wikipedia page, she won a Best Actor of the Year award at an unspecified ceremony in 2006, then relocated to Vancouver with her family.
In 2009, Dalila played a young girl in the TV movie "Mrs Miracle", and guest-starred in "Supernatural" and "Fringe". In 2010, she was nominated for her first Young Artist Award for Guest Starring Young Actress in a TV Series; somehow, her performance as the main character's granddaughter in the low-budget, straight-to-DVD "Stranger" won her a Young Artist Award for Best Performance in a DVD film the following year, with many netizens confused as to how the movie had attracted the award ceremony's attention in the first place.
Whatever the case, Dalila was soon snowed under with work, as she was cast as Joanna Pringle in the "Diary of a Wimpy Kid" movies, and the title character in "Joanna Makes a Friend". In 2011 and 2012, the brunette won two Young Artist Awards for her work in the series, and was also nominated for her performance in the second installment of "Wimpy Kid".
Dalila's next few projects – the holiday film "A Fairly Odd Christmas", post-apocalyptic series "The 100", and found footage horror film "Grave Encounters 2" – failed to do anything for her career. However, she then landed a main role in the educational children's series "Odd Squad", winning a shared Best Young Ensemble in a TV Series award at the 2015 Joeys.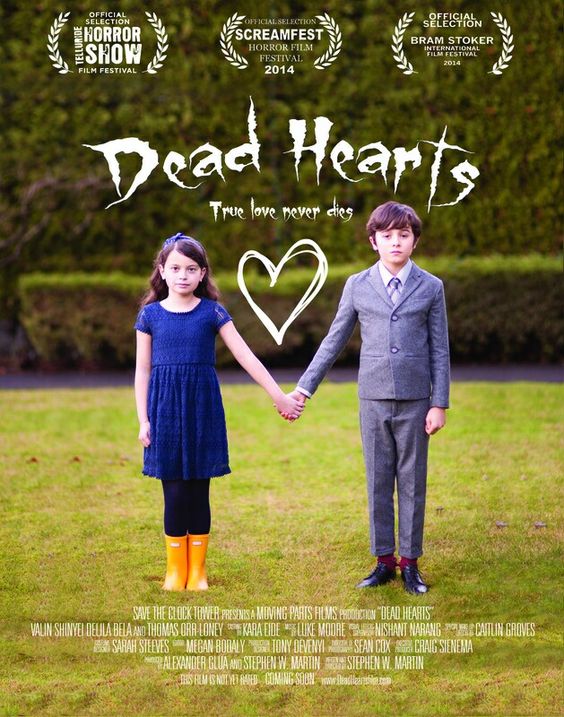 Subsequently, Dalila's portrayal of Lola Littleton in the short "Dead Hearts" saw her win the Best Actress category at the Diabolique Film Festival Awards, then the following year, Dalila reprised her "Odd Squad" role in the franchise's live-action movie, and played Sandy in the children's fantasy film "The Adventure Club".
Although Dalila continued to act over the next few years, her career would eventually begin slowing down as she aged out of her usual roles. From 2016 to 2018, she voiced Sydney Skelley and Vienna Leacock in "Ready Jet Go!", and had a main role as Diana Barry in "Anne with an E", which is based on "Anne of Green Gables", but focuses on diversity and acceptation, rather than daydreaming and finding love.
It's interesting to note that Dalila's last TV role as Diana in "Anne with an E" was in 2019, whereas her latest movie, "Pil" was released in 2021, and fared poorly despite positive reviews. Although such long gaps between projects could spell disaster for other actors, Dalila has one and a half million Instagram followers and can clearly afford to explore other lanes, such as music.
The actress uses her social media to promote her budding music career, often posting herself singing and playing the guitar or piano. In 2023, she announced the release of her first single, "Stay", which is available on all music streaming devices.
"When it came to 'Stay' it was funny," Dalila shared during a relaxed TikTok live interview which she later reposted on Instagram. "I was just getting ready for bed and I had this line in my head… And I wrote that down and I was like, oh, I like the concept of that as a song." The Netflix star then grabbed her guitar and started playing around with chords, before getting her phone out and recording a voice demo of the song, which is what she typically does when recording original material.
Dalila has yet to confirm whether she will pursue music full-time instead of acting. The young performer recently spent the day on the picket line in support of the ongoing writers' strike, and took some selfies with Helen Johns, Shern Fern and other industry figures who are campaigning for better wages and working conditions.
Personal Life
Dalila is currently believed to be single. The "Odd Squad" star mostly posts selfies or work-related content on her social media, but that doesn't mean that she doesn't allow fans the occasional glimpse into her life, such as her love for painting or the Buddhist tattoo on her wrist; however, if she does have a love interest, she's keeping them under wraps for the time being.
The actress is especially close to younger brothers and fellow actors Bruce Salomon and Raphael Alejandro, who are also being encouraged to pursue a career in showbiz. According to Bruce's Instagram biography, he's an actor and cook, whose hobbies include travelling, graphic novels, and painting shoes.
Bruce was born in December 2004, but hasn't appeared in any shows or movies since 2015, the year of his uncredited role in "Tomorrowland". Meanwhile, younger brother Raphael Alejandro already has a burgeoning social media presence, with almost 120,000 Instagram followers. His posts are almost all related to upcoming projects; his last upload, which dates back to February 2023, reveals that his series, "Acapulco", had been renewed for a third season.
If Raphael plays his cards right, he'll be one to watch over the next few years; the young actor has already worked with the likes of Dwayne Johnson and Emily Blunt. Of his five awards nominations, he's won two Young Artists Awards to date, both for his work in "Bunk'd".
Raphael was born in 2007, and currently plays Hugo in "Acapulco", a light-hearted comedy whose main character is hired to work at a holiday resort in the tourist hotspot, and finds that it's much harder work than he expected.
For now, we are unable to calculate Dalila or her brothers' net worths, but it's safe to say that they are well on the way to hitting seven figures.