• Brittany O'Grady is an actress best known for her role in the television series "Star"
• Her net worth is estimated to be over $700,000
• She began her career in show business at the age of four
• She has appeared in numerous television projects, including "Trophy Wife" and "The Messengers"
• She is active on Instagram, Twitter, and Facebook, and has her own website
 
Who is Brittany O'Grady?
Brittany O'Grady was born on 2 June 1996, in Arlington, Virginia, USA, and is an actress, best known from gaining popularity as a part of the television series "Star" in 2016, playing the character Simone. She has performed numerous songs through the show, and has appeared in other television projects.
The Net Worth of Brittany O'Grady
How rich is Brittany O'Grady? As of early 2020, sources estimate a net worth that is over $700,000, earned through a so far short but successful career in acting.
She's actually been in the entertainment industry since she was four years old, including commercial work.
Early Life and Acting Beginnings
There is very limited information about Brittany's life prior to her rise to fame as an actress, with few details when it comes to her family and childhood. It is known that she grew up with a younger brother, and her family is very active in church, and she grew up performing there, developing her talents.
Eventually she tried pursuing a career in acting, and one of her earliest projects was becoming the face of the National Food Stamp Program – also known as Supplemental Nutrition Assistance Program (SNAP), it provides food purchasing assistance for low and no income people in the US. It is a program administered by the United States Department of Agriculture as a part of the Food and Nutrition Service (FNS), and in 2018 supplied food to around 40 million Americans.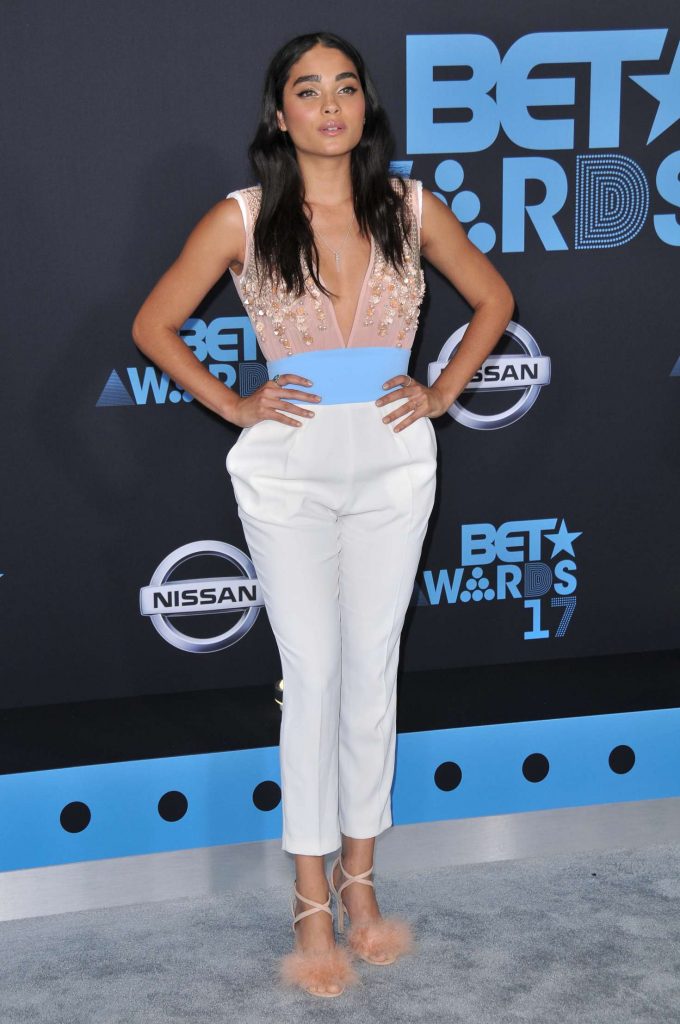 It is the largest nutrition program of the FNS, and benefits are dependent on the household's size, expenses, as well as their income.
Television Work
O'Grady's talents in performing, and her consistent commercial work eventually landed her a role in the 2013 ABC sitcom entitled "Trophy Wife" – created by Sarah Haskins, it ran for just one season consisting of 22 episodes. The series focused on a young party girl who married a middle aged lawyer, leading her to become involved with her husband's two ex-wives as well as his three children.
The series aimed to explore marriage as well as the generation gap, tackling modern family dynamics. After her run with "Trophy Wife", she was cast in the television series entitled "The Messengers" which aired on The CW during the following year, but was cancelled after one season.The show follows the story of a mysterious object which hits the earth, sending a shockwave that causes five people to die, only for them to be revived again moments later.
They then discover that they have supernatural gifts, leading them on a collision course with each other, as they discover they might be the only hope for an impending rupture.
Star and Recent Endeavors
One of Brittany's latest and most notable projects is as one of the lead characters in the Fox musical drama series entitled "Star", alongside Ryan Destiny and Jude Demorest, which follows the story of three young singers as they go along their road to success in the music industry. The show is set in Atlanta, and provides a lot of original music as well as some musical fantasy sequences.
Other stars of the show include Benjamin Bratt, Queen Latifah, and Quincy Brown. The show also starred Amiyah Scott, making her the third openly transgender person to play a similarly gendered character in a scripted series, following Laverne Cox and Jamie Clayton.
The show aired for three seasons and was a collaboration between Lee Daniels Entertainment and 20th Century Fox Television. The show also premiered on Netflix, but was cancelled in 2019. Her character is portrayed as highly ambitious and opportunistic, but she mentioned in an interview that her character is a total opposite of her in terms of personality.
Her success in "Star" led her to perform at the White House and the Teen Choice Awards.
Personal Life and Social Media
For her personal life, it is known that O'Grady is in a relationship with a man named Ben, though not much is known about him save for the fact that they are around the same age, with a few photos of him available through her online accounts. She has several pet dogs. She enjoys nature and the great outdoors.
Similar to numerous actresses, she is highly active online through accounts on social media.
She has an account on Instagram, using the website to showcase a bit of her life outside of work. While her account mainly consists of personal photos, there are a few photos with fellow actors and cast members present as well. She also has an account on Twitter, which she uses to promote her work, as well as some of her advocacies. Another account she has is on Facebook, though it is the least active as she has not posted anything new on the account since 2017. She also has a personal website, which mainly serves as a portfolio for her to gain more acting opportunities.