• Danay Garcia was born in 1984 in Havana, Cuba and is of mixed Chinese, Italian, Spanish and Cuban descent
• She is a model and actress best known for her roles in "Prison Break" and "Fear the Walking Dead"
• She has a net worth of over $3 million
• Garcia is active on social media, including Instagram, Twitter and Facebook
• She is a trained ballet dancer and knows salsa, flamenco and belly dancing
 
Who is Danay Garcia?
Danay Garcia was born on 5 July 1984, in Havana, Cuba, of mixed Chinese, Italian, Spanish and Cuban descent. She is a model as well as an actress, best known from gaining fame through her role in the Fox drama series entitled "Prison Break", in which she played the character Sofia Lugo. She also plays Luciana Galvez in the series "Fear the Walking Dead", a role she's had since 2016.
The Riches of Danay Garcia
How rich is Danay Garcia? As of late-2019, sources inform us of a net worth that is over $3 million, earned through a successful career as an actress in the entertainment industry since 2006.
She's appeared in numerous film projects throughout her career, and as she continues her wealth should also increase.
Early Life and Career Beginnings
There is very limited information when it comes to Danay's life – her name means 'abundance' -before her rise to fame as an actress. No details have been revealed about her family, childhood, any siblins and her education. It is known that she aspired to an acting career at a young age, and began pursuing professional projects during her teenage years.
At the age of 17, she became a part of the Havana theatre production entitled "Maria Antonia", in which she played the titular character in the play created by Eugenio Hernandez Espinosa. Wanting to find international and Hollywood projects, she moved to the US, and took up English lessons with teachers and dialect coaches before trying out for auditions. Aside from studying English, she also took acting lessons and studied ballet at the Debby Allen Dance Academy. Eventually, her work paid off when she started by doing commercials, then she gained a role in the film "Danika", opposite Marisa Tomei.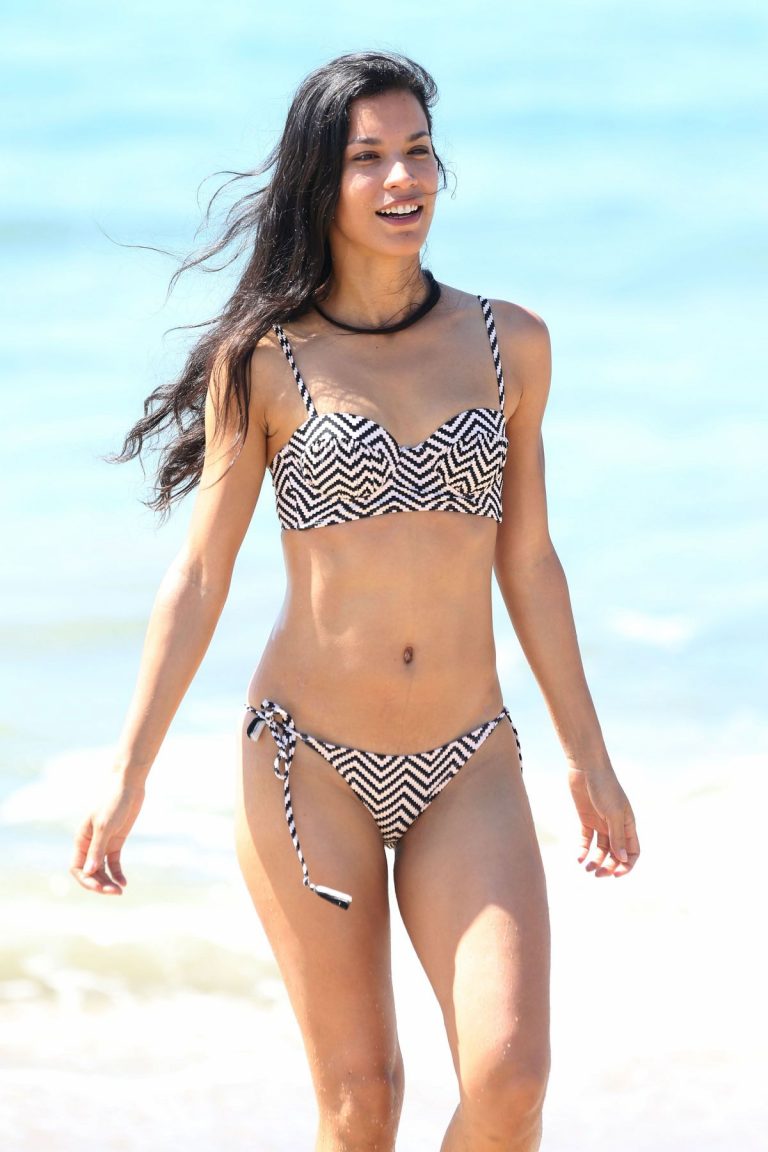 Hollywood Breakthrough
After her first feature film role, Garcia then started to make guest appearances in television shows, working with several "Crime Scene Investigation" (CSI) franchises such as "CSI:NY" and "CSI: Miami". She then got another film role in "From Mexico With Love". The action film starred her alongside Kuno Becker and Steven Bauer. Afterwards, she got her big break when she was cast in the award winning television series entitled "Prison Break", in which she played Sofia Lugo.
The show follows the story of two brothers, with one sentenced to death and the other devising an elaborate plan for him to escape, leading to efforts to eventually clear his name.
The show gained good reviews and performed well in the ratings, airing for five seasons. The popularity of the show led to its expansion to other platforms such as a video game, an official magazine, as well as a tie-in novel. While with the show, Danay tried to audition for the film "Quantum of Solace" as the Bond girl, but was not able to push through with it due to a clause in her contract with Fox.
Recent Projects and Fear the Walking Dead
After her run with "Prison Break", she had a guest role in the show "The Cleaner", which aired on A&E, and then worked on the independent feature film "Rehab". Aside from acting, she also tried doing behind the scenes work, as a writer and co-creator for several projects, before then working on the drama "Liz en Spetiembre" which was shot around the Caribbean. Her next role would be as the lead of the US-Brazil co-production entitled "Man Camp", which marked her first work in Comedy.
In 2016, she had her next big role in the AMC series "Fear the Walking Dead" as Luciana Galvez. The post apocalypse show was created as a companion and prequel series to another AMC series "The Walking Dead", created by Robert Kirkman and Dave Erickson, inspired by the comic book "The Walking Dead" created by Kirkman. The show has been airing for a total of five seasons with a sixth set to be produced. The show initially followed a blended family from Los Angeles, though it later expanded to introduce more characters with many of the original cast killed off.
Former cast members of "The Walking Dead" such as Austin Amelio and Lennie James have become main cast members of this show.
Personal Life and Social Media
For her personal life, nothing is known of Garcia's romantic relationships – several sources speculate that she is single due to the lack of evidence proving otherwise. She prefers to keep this aspect of her life away from any public attention. She now resides in Los Angeles.
While she has trained in ballet, she knows other dances as well, including salsa, flamenco, and belly dancing.
Similar to numerous actresses, she is highly active online through accounts on social media. She has an account on Instagram, using the platform to promote her work with "Fear the Walking Dead", as well as other independent projects she does while not working on the show. She also has a Twitter account, on it sharing some of her daily thoughts while also posting content similar to that of her Instagram. Another account she has is on Facebook, posting similar content to that of her other accounts.